Unveiling Houston: A Comprehensive Guide to Suburbs, Nearby Cities, and Luxury Transportation
Planning a move or interested in exploring the Houston area? Discover the top suburbs and Houston neighborhoods in 2023.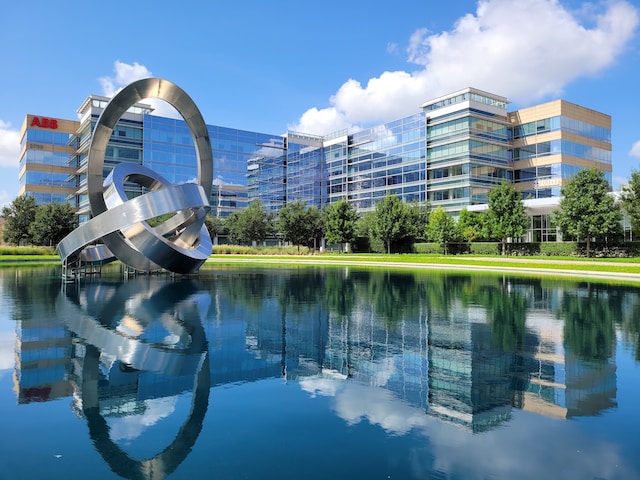 Welcome to Houston, a city celebrated for its culinary scene, vibrant arts, and eclectic neighborhoods. Houston's charm doesn't just stop within city limits, as its surrounding areas offer a unique blend of urban amenities and suburban tranquility. Whether you're looking to relocate or visit, the suburbs and nearby cities of Houston promise a rich palette of experiences.
In this guide, we'll take you on a journey to Houston's suburbs and beyond, exploring the distinctive lifestyle, attractions, and advantages each locale provides. As we unveil these gems, you'll discover the appeal of living beyond the city's hustle and bustle, in places where community, culture, and comfort are in harmony.
This guide also introduces you to the world of Houston's luxury ground transportation services. Undoubtedly, moving around in style and comfort brings an extra layer of refinement to your trip, be it a brief city commute or an extensive intercity voyage.
In the sections to follow, we'll explore various Houston suburbs, each possessing its unique allure. We'll delve into the culture, lifestyle, and amenities of suburbs like Sugar Land, The Woodlands, Katy, and more. Next, we venture beyond Houston, unveiling nearby cities that offer everything from historical charm to coastal tranquility. We'll take you through Huntsville, Freeport, College Station, and more, revealing what makes each destination special.
Finally, we touch upon Houston's luxury ground transportation. As they say, "It's not just about the destination, but the journey as well." That's why we'll provide an overview of the best local and long-distance luxury transportation services that Houston has to offer.
From the tranquility of suburban living to the appeal of nearby cities and the elegance of luxury travel, get ready to unveil Houston like never before. Stay with us on this comprehensive exploration and let us inspire you to embark on your own journey around this diverse and dynamic region.
An Overview of Houston Suburbs
Houston, a sprawling metropolis, sits amidst a delightful tapestry of charming suburbs. Offering a distinctive lifestyle and captivating attractions, these Houston suburbs have emerged as sought-after residential destinations. They perfectly blend the benefits of city living with the calm and quiet that suburbs typically offer. Ranging from the charming Sugar Land to the serene setting of The Woodlands, the array of choices caters to a variety of tastes. Whether you're contemplating a relocation or simply planning a getaway, our comprehensive Houston suburbs list explores the finest locations around Houston's outskirts.
Sugar Land: The Embodiment of Suburban Charm
Strategically located about 20 miles southwest of Downtown Houston, Sugar Land has flourished into a safe, thriving, and affluent suburb of Houston. With its roots embedded deep in the sugar industry, this dynamic Sugar Land, TX suburb has evolved into one of the best suburbs of Houston, seamlessly blending its historical past with modern attractions like the Smart Financial Centre.
Why Sugar Land is an Enchanting Place to Reside
Offering a robust spectrum of lifestyle amenities, Sugar Land is the epitome of urban sophistication coupled with suburban charm. The city presents an impressive range of recreational activities and a bustling shopping and dining scene. With its immaculately maintained parks, trails, and lakes, Sugar Land perfectly balances city life with serene suburbia, earning its reputation as a sweet spot to call home.
The Woodlands: A Suburban Paradise Amidst Nature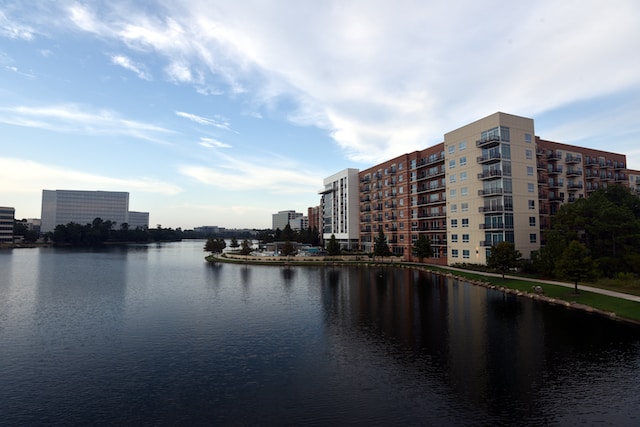 Ensconced within lush, green surroundings, The Woodlands is truly a sanctuary for those who appreciate nature. As a master-planned community nestled in the Houston suburbs, The Woodlands ingeniously integrates residential living with nature preservation. With attractions ranging from the vast trails of the George Mitchell Nature Preserve to the lively The Woodlands Mall, there's an abundance of delights in The Woodlands, TX.
Noteworthy Aspects of The Woodlands
The Woodlands provides a well-balanced mix of commercial and residential spaces set against a picturesque backdrop of sprawling trees and nature preserves. From concerts at the Cynthia Woods Mitchell Pavilion to scenic boat tours along the waterways, The Woodlands hosts a myriad of attractions that add to its charm. It's hardly surprising, then, that this suburb frequently finds itself ranked among the top suburbs in Houston.
Katy: An Idyllic Suburb for Families
Positioned west of Houston, Katy distinguishes itself with its renowned school district, plentiful parks, and family-oriented activities. Katy, TX isn't just about residential appeal; it boasts a thriving commercial landscape replete with a multitude of shopping centers, restaurants, and entertainment venues.
What Sets Katy Apart?
In addition to the highly regarded Katy Independent School District, this suburb of Houston houses unique attractions like the Katy Heritage Museum and Mary Jo Peckham Park. Katy offers a nurturing environment for families and individuals alike, maintaining a small-town feel even amidst its continual growth. This strong sense of community sets Katy apart.
League City: Embracing Life by the Waterside
Positioned southeast of Houston, League City proposes a unique waterfront lifestyle with easy access to Clear Lake and Galveston Bay. Famed for its recreational boating scene, this Houston suburb artfully strikes a balance between urban conveniences and coastal allure.
Must-Visit Attractions in League City
League City, situated conveniently close to NASA's Johnson Space Center and the Kemah Boardwalk, keeps residents entertained with a wealth of recreational and leisure activities. Whether your passion lies in water sports, fishing, or simply reveling in the natural scenery, League City, TX offers an unparalleled lifestyle for those who relish life by the water.
Deer Park: The Gateway to the Gulf
Deer Park, TX, a vibrant community situated on the east side of Houston, offers an escape from the bustle of city life without straying far from the conveniences. Known for its quiet neighborhoods, top-rated schools, and a host of family-friendly amenities, Deer Park continues to rank high on the list of best Houston suburbs.
What Makes Deer Park Captivating?
With its close proximity to the San Jacinto Battleground State Historic Site, and the city of Pasadena, Deer Park offers a combination of historical, cultural, and outdoor activities. Whether you're attending the annual Art Park Players performances or heading to the Battleground Golf Course, Deer Park ensures a memorable living experience for all its residents.
Spring: The Tranquil Retreat
Located to the north of Houston, Spring provides a peaceful respite from the city's constant activity, with its warm sense of community that continues to engage its residents. The peaceful community, excellent schools, and convenient location between Houston and The Woodlands make Spring, TX a favored suburb among families and professionals alike.
Why Spring Exudes Charm?
With its plentiful parks, annual festivals, and close proximity to Old Town Spring - a quaint shopping area with over 150 stores - Spring offers a nurturing environment for both families and individuals. Spring also has an abundance of outdoor recreational areas, including the popular Mercer Botanic Gardens, which features a beautifully maintained collection of plants from around the world.
In summary, Houston's suburbs each carry their unique charm and characteristics. From the family-oriented nature of Katy to the waterfront lifestyle of League City, the tranquility of Spring to the sweetness of Sugar Land, these suburbs offer a diverse range of lifestyles to those looking to relocate within this vibrant region of Texas. Each suburb allows residents to enjoy the perks of city living without being overwhelmed by its hustle and bustle, providing the perfect balance between urban and suburban living.
Exploring Cities Near Houston
Houston's allure extends beyond its city limits, with numerous nearby cities each offering a unique slice of Texas. Whether you're searching for a list of cities in Houston, Texas, looking for towns near Houston, TX, or cities 30 minutes or even 2 hours from Houston, Texas, there's plenty to discover. Let's embark on a journey exploring these wonderful places.
Huntsville: Historical Allure
A mere 45 minutes away from Houston, Huntsville, TX presents itself as a remarkable repository of historical intrigue and captivating natural splendor.As the home of Sam Houston, the city showcases significant landmarks including the towering Sam Houston Statue, the fascinating Texas Prison Museum, and the scenic Huntsville State Park. This is what makes Huntsville one of the standout cities around Houston. Its blend of historical allure and natural beauty makes it a must-visit destination.
Freeport: Coastal Tranquility
An hour south of Houston, Freeport, TX, a small coastal city nestled against the Gulf of Mexico, offers tranquil sea breezes and a bevy of water sports and recreational activities. Freeport is a perfect spot to unwind and enjoy activities ranging from basking on serene beaches, exploring the bustling marina, deep-sea fishing, to bird-watching at the Brazoria National Wildlife Refuge. Don't forget to check Freeport TX weather before planning your visit, and to try out the local seafood restaurants.
College Station: Educational Excellence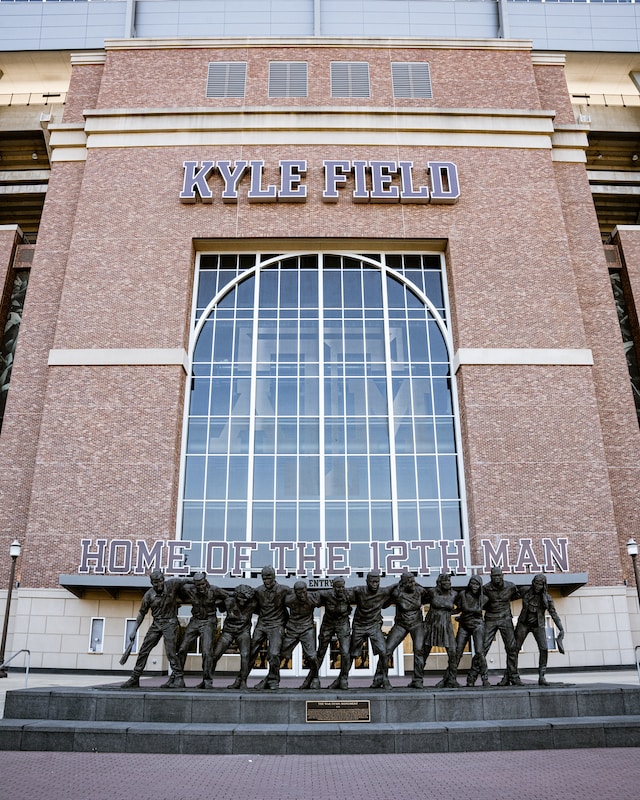 Recognized for its educational heritage, College Station, TX is home to the esteemed Texas A&M University. The city is a harmonious blend of educational excellence, cultural richness, and vibrant life. Before heading out to explore the university grounds, local eateries, and surrounding nature parks, be sure to check the College Station TX weather. With a plethora of things to do in College Station, TX, this city is more than just a college town—it's a center of lifelong learning and cultural exploration.
Bryan: Modernity Meets Tradition
Just a stone's throw north of College Station, you'll find Bryan, TX, a city where modernity meets tradition. From the award-winning Messina Hof Winery to a plethora of unique shopping destinations, Bryan offers a seamless blend of history, modern conveniences, and gastronomic delights. Before embarking on your day at the Lake Bryan Park or the local farmers market, be sure to check the Bryan TX weather. Bryan offers a variety of experiences, seamlessly blending the past with the present.
Victoria: A Cultural Blend
Situated between Houston and Corpus Christi, Victoria, TX, often known as the 'Crossroads,' is a melting pot of South Texas culture. The city combines history, nature, and friendly people to create a rich cultural experience. Here, you'll find numerous historic sites, nature parks, and museums. But before you head out to tour Riverside Park or the Museum of the Coastal Bend, remember to check the Victoria TX weather.
Nacogdoches: A Peek into Texas History
Known as the 'Oldest Town in Texas', Nacogdoches, TX, carries a rich history dating back thousands of years. Here, history and modernity exist side by side. Exploring Nacogdoches means taking a deep dive into the past, walking through historic streets and sites. But don't forget to check Nacogdoches TX weather before planning your day—this is one hidden gem that deserves a full day of exploration.
Beaumont: Arts and CultureGalore
Situated in Eastern Texas, Beaumont, TX, is an epicenter of arts, culture, and nature. At the Art Museum of Southeast Texas and the Beaumont Botanical Gardens, visitors can immerse themselves in the city's vibrant cultural scene. Beaumont's lively calendar of outdoor festivals and events that run throughout the year offers culturally enriching experiences for residents and visitors alike. Before you embark on your Beaumont exploration, don't forget to check the Beaumont TX weather for the best experience.
Conroe: Lakeside Attractions
Known for its lakeside attractions and array of recreational activities, Conroe, TX is a city where fun and relaxation meet. Located about 40 minutes north of Houston, Conroe offers visitors a chance to enjoy Lake Conroe's picturesque beauty, take a dip in the lake, go fishing, or simply sit back and enjoy the view. For those with a penchant for the arts, Conroe also offers a vibrant music scene and art galleries to explore. Before venturing out, remember to check the Conroe TX weather for the best outdoor experience. Conroe perfectly encapsulates what it means to live the lakeside life.
Lake Jackson
Lake Jackson: Suburban Serenity About an hour's drive south of Houston, Lake Jackson, TX, is a suburban city known for its tranquility and natural beauty. With a variety of parks, including the Sea Center Texas and Brazosport Museum of Natural Science, it offers a blend of recreational activities and educational attractions. Before setting off, remember to check the Lake Jackson TX weather. Whether you're exploring the wilderness trails or enjoying a local event, Lake Jackson provides a peaceful retreat from the hustle and bustle of big city life.
Brenham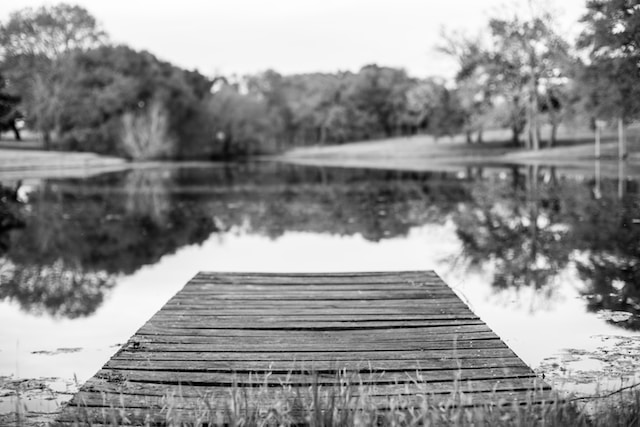 Brenham: Heart of Bluebonnet Country Located northwest of Houston, Brenham, TX, is known as the heart of 'Bluebonnet Country'. The city is home to the renowned Blue Bell Creameries, where visitors can tour the factory and sample their famous ice cream. Brenham also offers a rich history, with several museums and historic sites to explore. Be sure to check the Brenham TX weather before visiting. From its charming downtown area to its beautiful surrounding countryside, Brenham is a slice of genuine Texas charm.
Lufkin
Lufkin: Gateway to the Forest Approximately two hours northeast of Houston, Lufkin, TX, serves as the gateway to the Texas Forest Country. The city boasts numerous nature parks, including the Ellen Trout Zoo and Park, and the Texas Forestry Museum. Before embarking on your adventure, don't forget to check the Lufkin TX weather. With its lush green spaces and wildlife, Lufkin offers a unique opportunity to immerse yourself in the splendor of nature.
Angleton
Angleton: A Nature Lover's Paradise Located just south of Houston, Angleton, TX, is a haven for nature lovers. With close proximity to the Brazoria National Wildlife Refuge and the Stephen F. Austin statue, Angleton offers a variety of outdoor activities. Checking the Angleton TX weather is crucial before planning your day. This city is a perfect destination for those seeking to escape the urban jungle and enjoy the serenity of nature.
Cypress-tx
Cypress-tx: The trip from Cypress tx to Houston tx or from Houston to Cypress takes about 27 minutes from downtown Houston. Houston to Cypress distance is approximately 25 miles. Cypress is located in the northwest of Houston in Harris County near HW 290. Cypress is a suitable place to live for those who prefer the suburbs close to the cities over the main cities.
Houston Luxury Ground Transportation: Comfort and Style on the Road
Houston's bustling urban landscape, home to a wealth of business, entertainment, and cultural destinations, necessitates an equally sophisticated mode of transport. Enter the world of Houston Luxury transportation, a realm of high-end, comfortable, and stylish travel experiences designed to complement Houston's vibrant city life. Whether you're planning a special night out, coordinating a grand wedding, or require professional car services for corporate affairs, luxury ground transportation in Houston never fails to elevate your travel experience.
Local Luxury Transportation in Houston
Living in Houston is an experience of opulence, a luxurious lifestyle that extends to its transportation. The city, pulsating with vibrant energy, hosts a constellation of high-quality local luxury transportation services that blend comfort with sophistication, ensuring every journey becomes a memorable one.
The heart of Houston pulses with a range of luxury transportation providers, all designed to cater to a variety of travel preferences. Whether it's the sleek sedans offering swift commutes, limousines ensuring grand entrances, or private chauffeur services for the personalized travel experience, Houston's transportation services cater to every whim. Here's a sneak peek into some of Houston's most sought-after luxury transportation services:
Houston Limo Service
This go-to luxury transport ensures punctuality, professionalism, and comfort, making it an ideal choice for various occasions like weddings, proms, and corporate events. This service embodies an exceptional fusion of luxury and convenience, making it a preferred choice for both locals traveling from places like League City TX to Houston TX or Sugar Land to Houston, and visitors.
Furthermore, If you wish to travel in style, this service offers high-end limousines equipped with top-of-the-line features, ensuring a luxurious ride from areas like Katy Texas to Houston Texas or Deer Park TX to Houston TX, with Limousine Service Houston
Black Car Service Houston Or Town Car Service Houston
Black Car Service is the best Private Chauffeur Services These services are perfect for those seeking discreet, yet equally luxurious transportation options, especially favored by corporate executives and business professionals commuting from places like Spring TX to Houston TX or Lake Jackson TX to Houston TX.
Offering a highly personalized experience, private chauffeur services ensure not only transportation but also a comfortable and luxurious travel experience from areas like Bryan TX to Houston TX or Brenham TX to Houston TX.
Airport Car Service Houston
This service provides comfortable, efficient, and luxurious airport transfers, favored by business travelers and tourists journeying from places like Lufkin TX to Houston TX, Beaumont, TX to Houston, TX, Houston to Angleton, Angleton TX to Houston TX or Conroe TX to Houston TX.
The luxury transportation services in Houston are more than a mode of transport; they elevate every journey to an experience. Whether you're a resident or a visitor, these services guarantee that your voyage through the city, be it from League City, Sugar Land, Katy Texas, Deer Park, Spring, Lake Jackson, Bryan, Brenham, Lufkin, Beaumont, Angleton, or Conroe, is as unforgettable as the destinations you're exploring.
Luxury Long-Distance Transportation from Houston
Traveling long distances often comes with its share of challenges. But in Houston, luxury knows no bounds. Many Houston-based services provide Houston luxury long-distance transportation, ensuring a comfortable, stylish, and stress-free journey, no matter the distance or destination.
Whether it's for personal travel or corporate trips, these long-distance luxury services bring the same level of excellence and sophistication that you would expect from a city as vibrant and diverse as Houston.
Top Providers for Long-Distance Luxury Transportation
Whether it's for an intercity trip or a long journey across states, Houston's luxury long-distance transportation services cater to a wide range of needs. Here's a look at some of the top providers in this segment:
Long Distance Ride Service:

Long Distance Ride Service holds a prominent place in the industry. This service specializes in long-haul journeys and emphasizes comfort, convenience, and punctuality. It's an ideal choice for both individuals and groups planning long-distance travel who don't wish to compromise on luxury.
Long Distance Transportation Services offers a variety of vehicles designed to provide comfort and luxury for longer journeys. They cater to both personal and corporate transportation needs, tailoring their services to ensure every journey is a luxurious one.
City to City Transportation:

City to City Transportation is a service that connects different cities, ideal for those looking for a convenient and luxurious transportation option between cities. It provides a seamless travel experience, eliminating the stress associated with commuting and ensuring you travel in comfort and style.

Long Distance Drivers:

For those who prefer the familiarity and comfort of their own vehicle but don't want the responsibility of driving, hiring a professional long-distance driver could be the best choice. Long Distance Drivers are skilled professionals who can handle the demands of long-distance driving, allowing you to relax and enjoy the journey.
In addition to the above, it is possible to travel with a professional driver in a way that provides you with privacy with black car services leaving your own vehicle at home, Lavish Ride offer you a Luxury, private chauffeur service and secure transportation.
The luxury ground transportation scene in Houston is as diverse as the city itself. Whether you're looking for a local limousine service or a long-distance ride, numerous high-end options are available to ensure your travel is comfortable, stylish, and hassle-free. With their dedication to service excellence and an unyielding commitment to providing comfort, Houston's long-distance luxury transportation services continue to redefine the standards of luxury travel.
Conclusion
In this comprehensive guide, we've traversed the vast, diverse landscapes of Houston and its surrounding areas, immersing ourselves in the rich tapestry of experiences each region has to offer. The expedition has taken us on a vivid tour of Houston's vibrant neighborhoods, exciting cities, quaint small towns, and the world of luxury ground transportation.
Our journey kicked off in the heart of Houston's picturesque suburbs, each brandishing a unique allure. We experienced the sweet charm of Sugar Land TX, the beautiful harmony of nature and urbanity in The Woodlands TX, the family-oriented environment of Katy TX, and the captivating waterfront lifestyle in League City TX.
We continued our exploration to cities near Houston, soaking in the historical allure of Huntsville, the serene coastal tranquility of Freeport, the bustling educational hub of College Station, the unique blend of modernity and tradition in Bryan, and the vibrant cultural tapestry of Victoria.
Next, we unearthed the hidden gems - the small towns near Houston that are indeed worth every second of your visit. We stepped back in time in the historical town of Nacogdoches, embraced the rich cultural heritage of Beaumont, and basked in the lakeside attractions of Conroe.
Finally, we dove into the realm of luxury ground transportation in Houston, underscoring the unparalleled comfort and style that both local and long-distance services offer. Whether you require transportation for a special event, a corporate affair, or a long-distance journey, there's a plethora of high-end options available, designed to elevate your travel experience.
Every corner of Houston and its surrounding areas holds a unique story, waiting to be discovered by intrepid explorers. The beauty of it all lies in the fact that there's no 'one size fits all' when it comes to finding the perfect place to call home or the best way to travel. We hope this guide serves as an invaluable resource in your quest for exploration.
Remember, each neighborhood, city, and town carries its own distinctive character and charm. The journey, often, is as exciting and enriching as the destination itself. We encourage you to venture out, explore, and discover what resonates with you in this vast, diverse Texan landscape. So, lace up your adventure boots, open your mind to new experiences, and set off on your exploration. Happy exploring!