Exploring the Secrets of Houston's Downtown Tunnels: An Insider's Guide
Houston tunnels are easy to access & popular with people who are looking for a mini adventure and thrilling experience under the streets of Houston
Houston is the fourth largest city in the United States, with the 5th most populous metropolitan statistical area in the country. The H-Town is renowned for its iconic skyline, marvelous buildings, busy streets, diverse culture, tourism, recreational spots, vibrant nightlife, industries, and economic proficiency. Despite having state-of-the-art infrastructure, the city has hidden a secret under the surface of the Downtown area. There are wide networks of tunnels beneath the city which are known as the Houston Underground System. The Houston tunnels are quick paths for people to go around the city without wasting any of their time and avoid any drastic weather conditions such as scorching Houston heat and temperature.
What are Houston's Downtown Tunnels and its Locations?
The Houston underground tunnels are the subterranean phenomenon that shows the sophisticated urban design of the city. The Houston downtown tunnel is made for pedestrians, it is a climate control tunnel that keeps commuters cool and provides a mini adventure and thrilling experience under the streets of the Downtown area. The Houston tunnel system is a vast network and is built impressively 20 feet under Houston's Downtown streets. The Houston underground tunnel is about 7 miles long and it covers almost 95 city blocks. These tunnels in Houston are linked to major above-ground buildings, government offices, retail centers, hotels, restaurants, and Houston theater districts. The Houston downtown tunnels have a series of pathways, underground levels, and skywalks that are connected to different buildings.
The access points to the tunnel system are through the buildings; these tunnels are connected via escalators, elevators, and street-level stairs. The only direct entry from the streets to the tunnel in Houston is from the Wells Fargo Plaza and McKinney Garage on Main. Entry to the underground walking tunnels from the buildings is allowed to the public during working hours. The Houston tunnel map is easily accessible for people to understand the passageways and access points from different buildings to the tunnels.
There are several Houston tunnels restaurants, retail stores, newsstands, flower shops, gift shops, banks, copy centers, and many other shops that are more often used by above-ground building employees and customers. The subterranean tunnel map of all the shops is very helpful as it allows the commuters to navigate their desired store or restaurant. There are a lot of color-coded Houston tunnel maps and way-finding tools available throughout the walkways so people don't lose their routes.
Some of the buildings that are linked to the Houston tunnels are mentioned below:
Wells Fargo Bank Plaza

Bank of America Center

One Shell Plaza

Kinder Morgan building

Total Plaza

Wedge International Tower

First City Tower

The Esperson Buildings

Commerce Towers

BG Group Place

One Houston Center

City Hall

Congress Plaza

2 Houston Center

4 Houston Center

Great Southwest Building

KBR Tower

Thermal Supply Building

Urban League Building

Hyatt Regency Hotel

JW Marriot

Springhill Suites

Federal Detention Center

Market Square Tower

Jones Plaza

Minutes Maid Park

Toyota Center

Islamic Dawah Center

Market Square Park

Bayou Place

METRO Police Headquarters

Heritage Plaza

Pennzoil Place

Hess Tower

Foley Building

Fire Station No. 8

Old Cotton Exchange

Harris County Civil Courthouse
The Fascinating History of Houston's Downtown Tunnels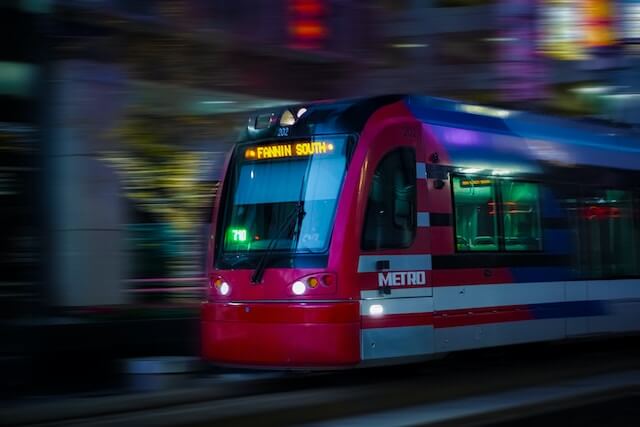 The origin of the Houston tunnel system dates back to the early 1900s according to the Houston Chronicle. In the earlier part of the 1930s, the founder of Humble Oil Company and former Democratic Governor of Texas Ross Sterling built a tunnel to link his two buildings downtown; he was inspired by the Rockefeller Center. This first Houston underground tunnel was designed and architect by the Well-known engineer and developer Wyatt C. Henderick, who was the Son in Law of Ross Sterling. This tunnel system connected Sterling's buildings and it was below Fannin Street and it also covered Capitol Street and Texas.
After that, the Houston underground tunnel was expanded by Will Horwitz, who owned multiple movie theaters in Downtown Houston. Horwitz started the "Uptown Center Project" to save on air conditioning and cool all the theaters through the connected underground tunnel. The Will Horwitz also put different shops and restaurants in the tunnel system along with a penny arcade to further entertain the guests with other activities.
In 1961, another tunnel was made from the Bank of Southwest Building to the Mellie Esperson Building and 1010 Garage. After 1970, Houston City was revived, as plenty of new offices, buildings, and new infrastructure was added to the city. Along with such developments, the tunnels were also revitalized as the new and unique Houston tunnels were made in that period. The Houston downtown tunnels are part of these new buildings and they became the main passageway for its employees and clients to get around the city quickly in a cool environment.
These underground walking tunnels are used by thousands of Houstonians on daily bases, this underground system is truly the marvelous secret of Houston City and its advancement in urban infrastructure. The Houston underground tunnel tours are also arranged regularly that provide educational tours regarding the history, architects, and usage of the tunnel and it also highlights the importance of having this subterranean pathway in H-Town.
Interesting Facts & Mysterious about the Downtown Tunnels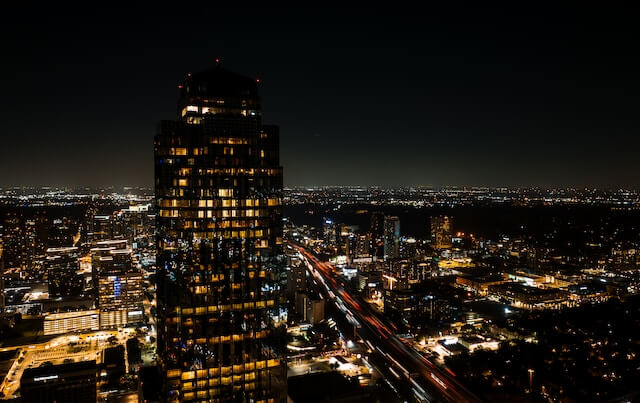 The Houston tunnels are considered to be the hidden gem of the H-Town, the infrastructure and the design of the Houston tunnel system are fascinating. These Houston downtown tunnels not only serve as a means of transportation, but it also has some other interesting facts and mysteries.
Size of Houston Tunnel
As mentioned earlier, the Houston underground tunnel is almost 7 miles long, the tunnels covered 95 city blocks which are just mesmerizing and captivating. The tunnel system linked 80 office towers to hotels, banks, corporate offices, restaurants, and retail stores. These passageways not only save time but also offer an air-conditioned route to avoid getting all sweaty.
Entertainment Options
The Houston underground tunnel not only serves as a transportation hallway but also provides many entertainment options. The tunnels in Houston have a vibrant food court, restaurants, retail shops, flower shops, shopping options, and access to movie theaters.
Artwork in the tunnel
There are several intriguing murals painted on the walls of tunnels that grab the attention of commuters and Houstonians. For art enthusiasts, the colorful and exciting artwork on the tunnel walls, standing sculptures, paintings, interior installations, and different building designs are sights to behold for.
Paranormal Adventures
The underground passages stay busy during working days, and on weekends the tunnels are almost empty. Paranormal aficionados often visit the tunnels on weekends to observe any paranormal activities in the underground system. There are some rumors regarding the mystical sounds heard in tunnels but there is no solid proof of that. Nevertheless, these stories attract adventure-lover people to the undiscovered part of the hidden tunnels.
Flooding Arrangements
The subterranean pathway always faces the risk of flooding, and Houston Tunnels are no different. The underground tunnels are used to channel floodwater from the flooded building to the unflooded area. Floodgates are being used in buildings now to avoid flooding in tunnels after storms.
There are plenty of educational Houston tunnel tours organized by different touring agencies that offer thrilling trips to the tunnels and also share all the interesting facts and mysteries about Downtown tunnels.
Must Visit Places Inside the Downtown Tunnels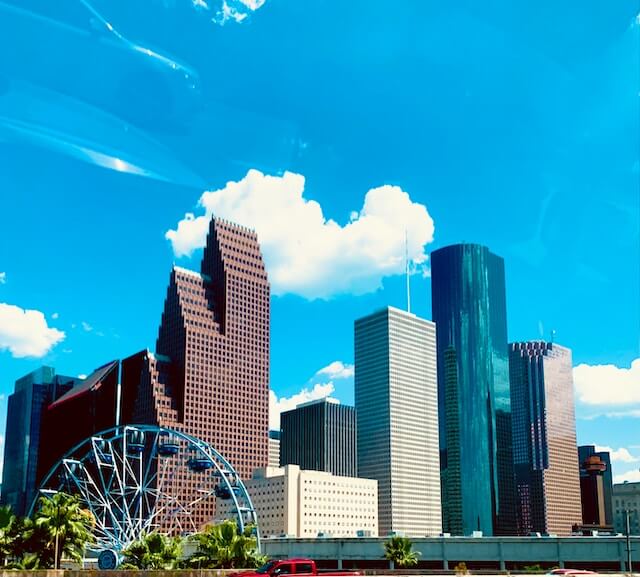 The Houston downtown tunnel is linked to more than 80 office towers, hotels, government offices, banks, and Houston Theatre District. The Houston tunnel system has different portions, and some portions have shops, retail stores, banks, copy centers, flower shops, gift shops, newsstands, restaurants, food courts, and barber shops. These shops give the look of the Houston underground mall and are useful for office workers and employees during their lunchtime and breaks, they can also shop, dine and spend time there.
Some of the restaurants in the tunnel grab the attention of food lovers and also entertain office workers with delicious breakfast and lunch meals. There is a wide range of different cuisine restaurants offering their dining services in Houston's underground tunnel. Some of the must-visit exclusive Houston tunnels restaurants are mentioned below:
Tacos A Go Go Downtown Tunnels
Tacos A Go Go is a chain of Houston Based Tacos restaurants with 5 locations in H-Town, Tacos A Go Go restaurant in One Shall Plaza is considered one of the best places to eat in Houston tunnels. The restaurant opens from 7:00 am to 3:00 Pm on weekdays and happy hours start from 4:00 pm to 6:00 pm on Tuesdays and weekends, restaurants remain closed on weekends. Tacos Downtown Tunnel restaurant offers delicious chips and dips, tacos, side dishes, quesadillas, salads, entrée plates, desserts, and beverages.
Adair Downtown is another restaurant of the Adair Kitchen chain, this restaurant offers Mexico-Texans neighborhood fusion cuisines at different locations in Houston. The Adair Downtown restaurant is open Monday to Friday from 7 AM to 7 PM, the breakfast service is from 7 AM to 11 AM, and the lunch timing is from 11 AM to 3 PM, while the bar service is from 3 PM to 7 PM. The restaurant offers a breakfast menu, lunch menu, and bar bites menu which includes tacos, seafood, grilled dishes, salads, and beverages.
Treebeards is a chain of Southern cuisine restaurants having four locations in Houston. Treebeards in Enterprise Plaza is on tunnel level, which is the delicious eatery spot in the Houston tunnel system. The restaurant is open Monday to Friday from 11 AM to 2 PM, and the menu features soup and salad, Treebeards Classic, side dishes, everyday specials, side dishes, and desserts.
5411 Empanadas is a chain of South American (Argentinian) cuisine restaurants, having 4 locations in Chicago and one location in Downtown Houston. This restaurant is insanely famous in the Houston tunnel system, the menu features South American signature dishes. The restaurant offers Empanadas stuffed with beef, BBQ chicken, mac & cheese, ratatouille, caramelized onion, bacon & egg, chicken curry, sweet corn, banana Nutella, and Spanish & cheese. The menu also features mini empanadas with different stuffing, tasty traditional sauces, alfajores, and desserts.
Baoz Dumpling is the restaurant in downtown Houston Tunnel, which offers delightful Chinese buns & dumplings. The restaurant also features chicken, and vegetable dumplings along with vermicelli bowls, summer rolls, soup, appetizers, combo food, and non-alcoholic beverages. This restaurant often stays busy during lunchtime as office workers love to spend their breaks here to enjoy tasty dumplings.
Luchi & Joey's is an authentic Mexican cuisine restaurant having two locations in Houston City, one above ground in Memorial and one in the Downtown Tunnel food court. The restaurants also offer ethnic Texan food with new and modern cooking styles. The restaurant offers the best tacos in town with delicious dips and sauces. The menu features traditional tacos, fish tacos, signature tacos, breakfast tacos, comfort food, soup & salad bowls, quesadillas, fries, waffles, and desserts.
Miller's Café is a chain of Houston Burger restaurants having 5 locations in the H-Town. Miller's Café Downtown restaurant is on an underground tunnel level, it offers a wide range of burgers and other comfort food. The menu features Burgers of different kinds which include hamburgers, cheeseburgers, BBQ hamburgers, jalapeño burgers, grilled onion burgers, and many others. The restaurant also offers Miller's Killers specials, a variety of sandwiches, healthy sandwiches, side dishes, fried food, hot dog, and chips.
Underground Hall is an amazing food destination located in the historic Market Square District. The hall works as a mini food court and offers almost every food from tacos, pizza, snacks, and ethnic food, to drinks. The Underground Hall features food vendors offering different cuisines, these vendors include Wokker, Birria Los Primos, Bird Haus, Luv Em Leeches, Bunslut, and Figata. The Underground Hall also features The Bar & Beer Garden which offers a special happy hour menu.
Cassidy's Mesquite Kitchen
Cassidy's Mesquite Kitchen is a family-owned Burger restaurant in the underground tunnel below the McKinney Place Garage. The restaurant serves the best mesquite wood-grilled burgers in the town, that's why this place is very popular. The restaurant is open Monday to Friday from 7 AM to 2 PM and features mouth-watering breakfast meals and an all-exclusive lunch menu. The menu offers Juicy & smoky ground sirloin burgers, mushroom Swiss burgers, pepper-jack burgers, and vegetarian burgers. The restaurants also feature breakfast dishes, BBQ, Fish N' Shrimp, Tacos, salads, grilled chicken, nachos, baked potatoes, quesadillas, sandwiches, side dishes, and vegetarian meals.
Other restaurants are also offering their services in the Houston Underground Tunnel and provide entertainment to food enthusiasts.
Houston Downtown Tunnel Theaters
The Downtown Houston Texas tunnel is connected to many theaters, and visiting these theaters from the tunnel is a must-thing to do. The Houston tunnel system is linked with the city theater district, which makes it easy for enthusiasts to check out all the theaters by using the underground passage. Alley Theater, Wortham Theater Center, Houston Grand Opera, and The Hobby Center for the Performing Arts are the perfect place to spend quality time.
The Highlight at Houston Center
The Highlight at Houston Center is the new name of Shops at Houston Center, this place is the must-visit place while visiting Houston Underground System. The Highlights serves as a shopping mall and it is also linked with the tunnels. The Highlights feature entertainment, shopping, dining, and wellness services in one place for people's convenience and comfort.
There are also other exclusive retail shops in tunnels to do cosmetics, jewelry, and fashion shopping. The tunnels are also linked to different hotels, boutiques, and skywalks which also provide significant entertainment value to the visitors.
What you should know about transportation and safety in Houston Tubes?
The Houston downtown tunnel is a walking passageway that is connected to 80 office buildings and covers 95 city blocks. The Houston Tunnel has only two direct access or entry points, one is from Wells Fargo Plaza and one is from McKinney Garage on Main. People can use local cab service or bus service to reach these entry spots to visit the Houston tunnel system. METRORail can also be used to move around the city and find different access points to the tunnels.
Houston is known for its packed streets, vibrant culture, and a large number of tourism, so it is obvious that the Houston transportation system stays busy all year long. In such busy times, Lavish Ride offers the exclusive Houston limo service for travelers to move around the city in a premium and luxurious environment. The lavish ride promise to deliver the best black car service Houston has to offer with private chauffeur in Luxury SUVs, Sedans, and Exclusive Sprinter Van. The professional chauffeur of Lavish Ride provides a comfortable and premium experience with complimentary amenities and safe trips. Need a ride to visit the Houston Tunnels? Book a luxury limo service Houston with Lavish Ride. Lavish Ride- Secure your Safety.