Comprehensive Guide to Houston Medical Centers
This blog post serves as a comprehensive guide to the healthcare scene in Houston, Texas, discussing the importance of access to quality care.
Houston, Texas, possesses many attributes - a flourishing economy, wide cultural variety, premier educational establishments, and exceptional healthcare amenities. In this blog post, we will explore the unique Houston medical centers that provide residents with access to quality care and discuss the importance of top-tier healthcare in this bustling metropolis.
Introduction
Houston houses an array of top-tier hospitals and medical centers within its borders. The world's most extensive medical complex, the Texas Medical Center (TMC), proudly stands in this thriving city.
This vast campus houses over 60 medical institutions, including outstanding research facilities, academic institutions, and hospitals. With such an impressive array of resources at their disposal, it's no wonder that TMC attracts top medical professionals from around the globe, ensuring that patients receive the finest care possible.
Another major player in Houston's healthcare scene is HCA Houston Healthcare, which operates several hospitals and medical facilities throughout the region. This extensive network offers comprehensive services, ranging from emergency care to specialized treatments, ensuring residents can access high-quality healthcare close to home.
Being the fourth-largest city in terms of population in the United States, Houston's demand for outstanding medical care is undeniably significant. The presence of these world-class Houston Texas hospitals and medical centers plays a vital role in meeting the healthcare needs of the city's growing population.
The following sections will delve deeper into the significance of quality healthcare in Houston and how these medical centers contribute to the community's overall well-being.
The Diversity of Medical Services Offered in Houston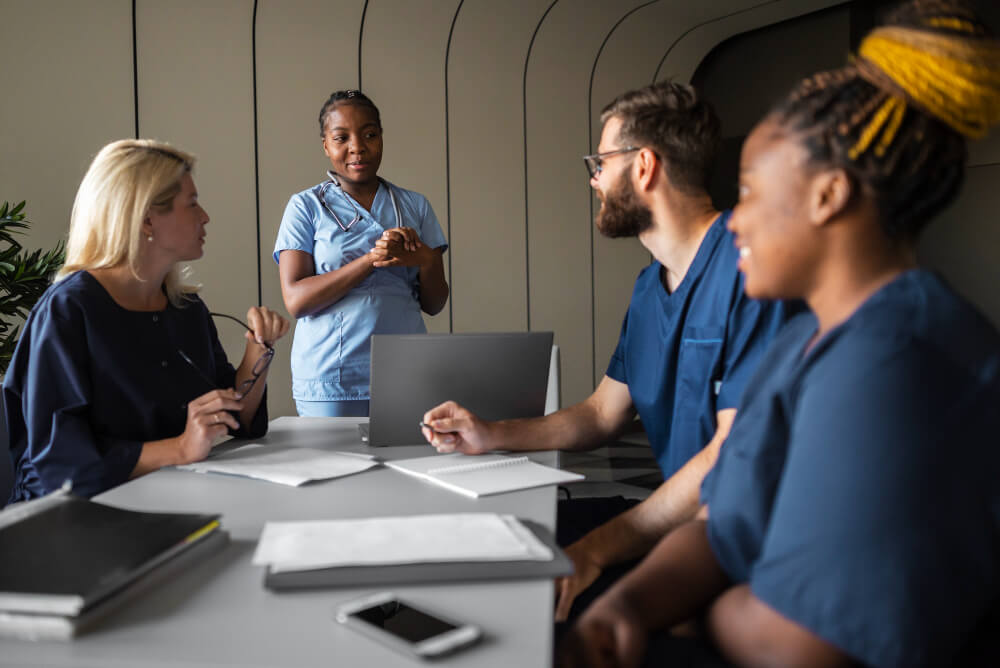 The healthcare scene in Houston mirrors its diverse populace, providing an extensive array of medical offerings to address the distinct requirements of its inhabitants. From Houston medical center hospitals that provide comprehensive care to specialty facilities that focus on specific health concerns, the city has something for everyone. In the following segment, we will explore an assortment of medical services accessible in Houston, encompassing:
Specialty care hospitals

Primary care physicians

Mental health services

Cancer treatment centers
Specialty Care Hospitals
Specialty care hospitals are essential to Houston's healthcare ecosystem, focusing on particular areas of medicine or catering to specific patient populations. These facilities offer advanced diagnostic and treatment options, often employing cutting-edge technology and highly-trained specialists. Some examples of specialty care hospitals in Houston include:
Children's hospitals

Rehabilitation centers

Psychiatric hospitals
Children's hospitals, such as Texas Children's Hospital, offer specialized care tailored to the needs of pediatric patients. Rehabilitation centers, like TIRR Memorial Hermann, provide comprehensive therapy and support for individuals recovering from injury or illness. Psychiatric hospitals, such as The Menninger Clinic, focus on mental health and offer various treatment options for various mental health disorders.
The importance of specialty care hospitals cannot be overstated. They provide:
Targeted, expert care for patients with complex or rare conditions

Better treatment outcomes

Collaboration with other healthcare providers, such as Houston medical center hospitals and primary care physicians, to ensure seamless, coordinated care for their patients
Primary Care Physicians
While specialty care hospitals play a crucial role in addressing specific health concerns, the primary care physician serves as the cornerstone of an individual's healthcare journey. Primary care physicians, often called family doctors or general practitioners, are responsible for providing comprehensive, ongoing care to patients throughout their lives.
These healthcare professionals serve as the first point of contact for individuals seeking medical attention, making them an essential resource in maintaining overall health. Primary care doctors possess expertise in diagnosing and addressing various conditions, from everyday illnesses like colds and flu to intricate matters such as chronic diseases and mental health challenges.
Additionally, they hold a crucial position in preventive care, delivering:
Routine check-ups

Screenings

Vaccinations
Finding a primary care physician near me is essential in taking charge of one's health. Establishing a relationship with a trusted healthcare provider ensures patients receive personalized care tailored to their unique needs and preferences. Furthermore, primary care physicians often collaborate with other healthcare professionals, such as specialists at Houston cancer treatment centers or mental health providers, to coordinate care and ensure optimal patient outcomes.
To sum up, Houston's wide-ranging variety of medical services guarantees its residents can obtain the necessary healthcare whenever required. From specialty care hospitals that address specific health concerns to primary care physicians who serve as the foundation of an individual's healthcare journey, the city's healthcare landscape is well-equipped to meet the needs of its growing population.
Houston's Best Medical Centers and Hospitals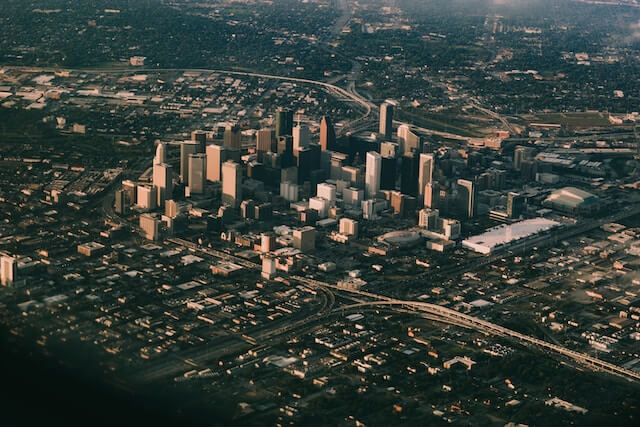 Regarding healthcare, Houston, Texas, is home to some of the most renowned medical centers and hospitals in the United States. The city is known for providing world-class care and advanced treatment options for patients seeking the best Hospital in Houston. This section will explore five top-rated medical facilities in the area, discussing their specialties and unique offerings.
Houston Methodist Hospital
Houston Methodist Hospital has been a leading medical center providing exceptional care to the community for over 100 years. This prestigious institution is recognized for its innovative approach to medicine and groundbreaking research, which has led to numerous medical advancements. Specialties at Houston Methodist Hospital include cancer treatment, cardiology, neurology, orthopedics, and transplant services. With a team of dedicated professionals and state-of-the-art facilities, patients can trust that they are receiving the highest level of care at this esteemed institution.
Texas Children's Hospital Houston
Texas Children's Hospital Houston is one of the largest pediatric hospitals in the nation, offering comprehensive care for children from birth through adolescence. Founded in 1954, this Hospital has become a worldwide leader in pediatric care, committed to excellence in research, education, and clinical services. Specialties at Texas Children's Hospital Houston encompass a wide range of disciplines, such as neonatology, oncology, cardiology, and neurology.
Memorial Hermann Hospital
Memorial Hermann Hospital is an award-winning facility serving the Houston community for over a century. Emphasizing patient safety and top-notch care, this Hospital presents a broad spectrum of medical offerings, encompassing heart and vascular care, neuroscience, orthopedics, and trauma services. Memorial Hermann Hospital is also home to the renowned Mischer Neuroscience Institute, which is dedicated to advancing the field of neuroscience through innovative research and exceptional patient care. As a leading medical center in the region, Memorial Hermann Hospital is committed to improving the health and well-being of its patients.
Baylor St. Luke's Medical Center
Baylor St. Luke's Medical Center is a top-rated hospital in Houston that offers world-class care in various specialties. Baylor St. Luke's Medical Center specializes in cardiovascular services, cancer treatment, gastroenterology, and neurology. With a focus on research and innovation, this medical center is continuously working to advance medicine and improve patient outcomes.
St Luke's Hospital
St Luke's Hospital, now part of the CHI St. Luke's Health System, has provided high-quality healthcare to Houston's people for over 65 years. This esteemed establishment is recognized for its dedication to outstanding patient care, education, and research. St. Luke's Hospital specialties encompass cardiology, oncology, orthopedics, and women's health services. St. Luke's Hospital strives to deliver the best possible care to its patients with a dedicated team of healthcare professionals and state-of-the-art facilities.
In conclusion, Houston is home to some of the nation's finest medical centers and hospitals, offering cutting-edge treatments and compassionate care to needy patients. Whether you seek the best Hospital in Houston for yourself or a loved one, these five esteemed institutions stand out for their commitment to excellence, innovation, and patient-centered care. Regarding your health, you deserve nothing less than the best.
What Qualities Make a Good Houston Medical Center?
In a city known for its world-class healthcare facilities, it's essential to understand what factors contribute to a quality medical center. When evaluating hospitals in Houston, there are several elements to consider, such as hospital quality ratings, Leapfrog hospital ratings, and patient reviews. This section will discuss the aspects that set apart a good Houston medical center, including the quality of care provided and patient satisfaction. We will also mention notable institutions like HCA Houston Healthcare and Texas Medical Center.
Quality of Care
The caliber of care a healthcare facility delivers plays a vital role in shaping its overall standing and efficacy. Several metrics are used to evaluate the quality of care at a hospital, including hospital quality ratings from organizations like Healthgrades and the Leapfrog Group. These ratings consider patient outcomes, safety measures, and adherence to clinical guidelines.
Leapfrog Hospital Rating
One widely recognized metric is the Leapfrog hospital rating, which assesses how well hospitals protect patients from preventable harm and medical errors. The Leapfrog Group, a national nonprofit organization, evaluates hospitals on 27 measures, including patient safety, infection rates, and surgical complications. Hospitals that perform well on these metrics receive higher ratings, indicating a commitment to providing safe, high-quality care.
Affiliations and Networks
Another critical aspect of care quality is the Hospital's affiliation with prestigious institutions or networks, such as HCA Houston Healthcare or Texas Medical Center. These affiliations often indicate that the Hospital has access to cutting-edge research, advanced technology, and medical expertise. Additionally, medical centers that are part of more extensive networks may have more resources, which can lead to better patient outcomes.
Patient Outcomes
Lastly, when evaluating a hospital's quality of care, it's essential to consider patient outcomes, such as survival, complication, and readmission rates. These measurements offer valuable insights into a medical center's performance regarding providing successful treatments and minimizing potential complications. Websites like Healthgrades offer hospital reviews and ratings that consider these factors; this enables patients to compare the quality of care across various healthcare facilities more conveniently.
Patient Satisfaction
While the quality of care is undoubtedly essential, patient satisfaction also plays a crucial role in determining the overall excellence of a medical center. Contented patients follow treatment regimens more closely, sustain an optimistic perspective on their well-being, and endorse the Hospital to others. Consequently, evaluating patient satisfaction is essential to understanding what makes a good Houston medical center.
Hospital Reviews
One way to gauge patient satisfaction is through hospital reviews on websites like Healthgrades or Google Reviews. These reviews offer firsthand accounts of patients' experiences, providing valuable insights into the Hospital's environment, staff, and overall level of care. When examining these reviews, pay attention to recurring themes, such as communication with healthcare providers, wait times, and the cleanliness of the facility.
HCAHPS Survey
Moreover, The Hospital Consumer Assessment of Healthcare Providers and Systems (HCAHPS) survey is a vital source of patient satisfaction information. This standardized survey measures patients' perspectives on their hospital experience, covering topics like communication with doctors and nurses, the responsiveness of hospital staff, and the hospital environment. High scores on the HCAHPS survey indicate that a medical center is meeting or exceeding patients' expectations in various areas.
Patient-Centered Care
In addition to patient reviews and surveys, it's essential to consider the Hospital's commitment to patient-centered care. Medical centers that prioritize patient needs and preferences often have higher satisfaction levels. This approach may include offering support services, such as patient navigators or case managers, who help guide patients through the healthcare process and address their concerns.
In conclusion, identifying a good Houston medical center involves evaluating the quality of care and patient satisfaction. Factors such as hospital quality ratings, Leapfrog hospital ratings, affiliations with prestigious institutions like HCA Houston Healthcare and Texas Medical Center, and patient reviews can offer valuable insights into a hospital's performance. By considering these factors, patients can make informed decisions about where to seek care, ensuring they receive the best treatment for their needs.
Houston Medical Transportation Services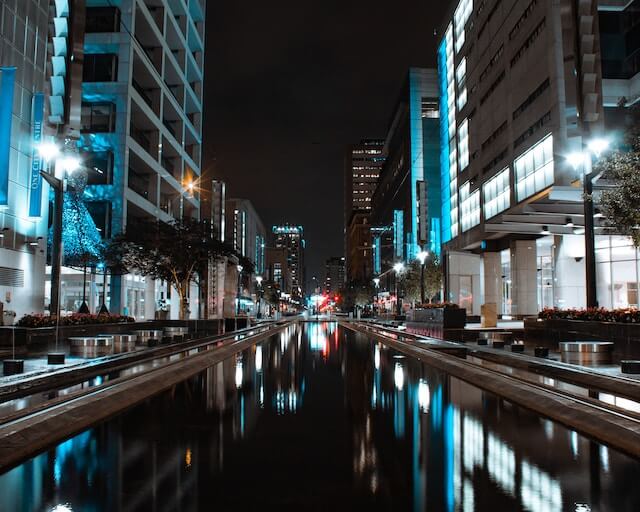 Houston has various medical facilities, from urgent care clinics in Houston locations to world-renowned hospitals. Ensuring patients can access these services promptly and efficiently is crucial. This section will explore the medical transportation options available in Houston, touching on emergency and non-emergency services. We will mention services like Medicaid Transportation Houston, medical transportation management Houston TX, Houston medical transport, and Texas medical transportation.
Emergency Transportation
Emergency transportation services are vital in providing immediate care to needy patients. These services are essential for transporting patients with life-threatening conditions or severe injuries to the nearest appropriate medical facility, such as an urgent care clinic or Hospital.
In Houston, emergency transportation is primarily provided by ambulance services, which are staffed with highly trained paramedics and emergency medical technicians (EMTs). These professionals are equipped to provide critical care and stabilization during transport, ensuring patients receive the best care en route to the Hospital.
Access to emergency transportation in Houston is typically initiated through a 911 call, where the dispatcher will assess the situation and dispatch the appropriate resources. It's important to note that emergency transportation should only be used in emergencies, as misuse of these services can strain resources and delay care for those who genuinely need it.
Non-Emergency Transportation
Non-emergency transportation options are available for patients who require transportation to and from medical appointments but do not have a life-threatening condition. These services help ensure that patients can access essential healthcare services, even if they have limited mobility or lack access to personal transportation.
One such service is Medicaid Transportation Houston, which offers eligible Medicaid beneficiaries access to non-emergency medical transportation for approved healthcare services. This program helps reduce barriers to care for low-income patients who may struggle with transportation costs or logistics.
Another option for non-emergency medical transportation is through specialized companies focusing on medical transportation management in Houston, TX. These companies, such as Houston medical transport and Texas medical transportation, provide services tailored to patients with specific needs, such as wheelchair-accessible vehicles or stretcher transportation. These services can particularly benefit patients with chronic conditions, disabilities, or requiring regular medical appointments.
Non-emergency transportation services can typically be arranged in advance by contacting the transportation provider directly or through a case manager or healthcare provider. Planning and communicating specific needs or requirements is essential to ensure the appropriate vehicle and accommodations are available.
In conclusion, Houston offers a range of medical transportation options to ensure patients can access the care they need. From emergency ambulance services to non-emergency transportation options like Medicaid transportation and specialized medical transportation companies, patients in Houston can rely on these services to help them navigate their healthcare journey. By understanding the available options and utilizing the appropriate services, patients can ensure they receive timely, efficient, and safe transportation to and from their medical appointments.
Lavish Non-Emergency Medical Transportation Services
Patients sometimes need non-emergency medical transportation to attend appointments, therapies, or treatments. Lavish Ride offers an elegant and comfortable solution for these situations. Our lavish ride services cater to the diverse requirements of our clients, offering them the ultimate car service Houston experience. With our private chauffeur, you can expect an unmatched level of service, ensuring a smooth and timely journey to and from your medical appointments.
The Lavish Ride Difference
Professional and Courteous Chauffeurs
Our private chauffeur Houston service boasts highly trained, experienced drivers who prioritize your safety and comfort. Our chauffeur service Houston team is dedicated to providing exceptional service, making every journey a pleasant experience. As experts in luxury car service Houston and Luxury chauffeur service Houston, our drivers are the perfect choice for your non-emergency medical transportation needs.
Executive Car Service for a Comfortable Journey
Lavish Ride's executive car service in Houston ensures you travel in style and comfort, even when attending medical appointments. Our collection of high-end vehicles is meticulously maintained and outfitted with the latest technology, guaranteeing a safe and enjoyable trip. With our chauffeur driver and personal drivers for hire, you can rest assured that your transportation needs are in capable hands.
Long Distance Ride Service and Nationwide Coverage
Our long-distance ride service covers the state of Texas and the entire United States. No matter where your medical appointment is, our non-emergency medical transportation services will ensure you arrive on time and comfortably. With Lavish Ride, you can trust our non-emergency transport services to meet all your transportation needs.
Why Choose Lavish Ride for Your Non-Emergency Medical Transportation
Specialization in Medical Transportation
We understand the unique needs of patients who require non-emergency medical transportation in Houston, TX, and the surrounding areas. Our services are tailored to meet these needs, guaranteeing that you experience the utmost care and relaxation throughout your trip.
Serving the Houston Medical Center Community
Our services cater to patients visiting the region's renowned Houston Medical Center and other healthcare facilities. We are dedicated to delivering dependable and effective non-emergency medical transportation Houston services to ensure your medical appointments are stress-free experiences.
Accessible and Convenient Booking
Booking a ride with Lavish Ride is easy and convenient. Provide your appointment details, and we will take care of the rest. Our non-emergency transportation Houston, TX, services are accessible 24/7, guaranteeing that you constantly have access to reliable transportation whenever necessary.
In conclusion, Lavish Ride offers an unparalleled non-emergency medical transportation service, providing luxurious, comfortable, and reliable transportation for patients attending medical appointments. With our professional chauffeurs, well-maintained vehicles, and nationwide coverage, you can trust us to meet all your non-emergency medical transportation needs. Choose Lavish Ride for a truly exceptional and stress-free transportation experience.
Conclusion
In conclusion, Houston boasts a remarkable array of Houston medical centers and healthcare facilities, ensuring residents can access top-quality care. Among these institutions are the renowned Texas Medical Center and HCA Houston Healthcare, which contribute significantly to the city's reputation for medical excellence. Navigating this landscape requires researching and finding the right medical center for your needs while considering the various transportation options available in Houston, Texas, hospitals, and medical centers.
To enhance your healthcare experience, consider using Lavish Non-Emergency Medical Transportation Services for all your non-emergency transport needs. Our luxurious and reliable transportation ensures you arrive at your appointments in comfort and style. By choosing Lavish Ride, you can focus on your health and well-being, knowing that your transportation needs are in capable hands. Experience the exceptional service that Lavish Ride has to offer and elevate your healthcare journey in Houston's impressive medical landscape.