What distinguishes private transport services from public transportation, advantages and disadvantages
Advantages of private transportation, The private transportation service is no match for public transportation as it offer more convenience and safety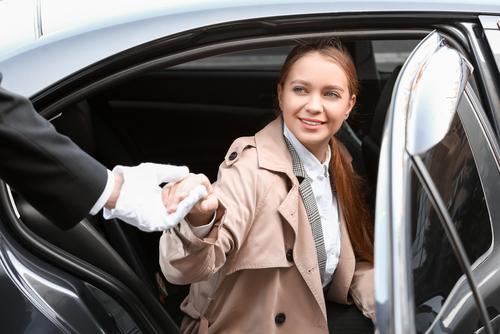 This article is all about the advantages and disadvantages of using private transportation. The private transportation service is no match for public transportation as it offers more convenience, comfort, and safety.
What are the Benefits of Private Transportation?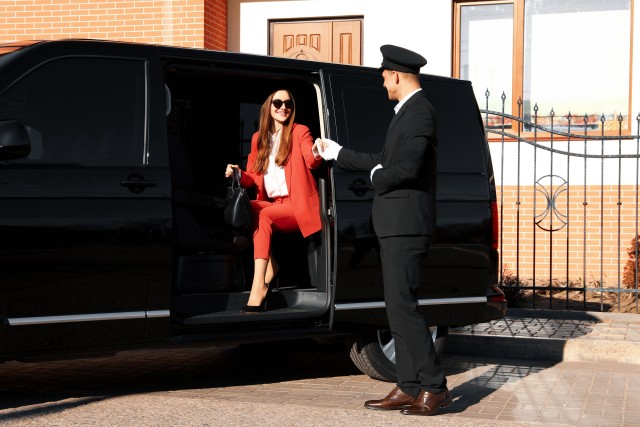 In modern times, traveling has become a pivotal part of our daily life. We are familiar with public and private transportation and its regular usage for going to work, school, malls, grocery stores, and every other essential travel. Recently private transport options tend to take the lead as it proves to be more convenient and comfortable. While planning any long or short trip, we often explore matchless transportation services which cater to our needs and requirement. There are a few public transportation advantages but comfort is not one of them, that's why the trend of private transportation has gone higher in recent times.
Private Transportation
Private transportation refers to personal transportation unavailable to the general public. In most of the world, private transportation is perhaps dictating the transport sector by far. Public transportation is no match for private transportation services as it gives more convenient and relaxing alternative transportation methods. People who don't like to travel in public transport can book business class charter buses, sprinter vans, private cars, and shuttles for their travel group and needs. The availability of private transport service makes it easy for the masses to travel in calming and comfortable environment. The advantages and disadvantages of private transportation are mentioned below:
Advantages of Private Transportation
There are numerous benefits to using private transportation, and some of the advantages are given below:
Convenience:

The principal thing about using private transportation is that it is the most convenient. You can hire a driver with private transit at any time anywhere in any vehicle of your liking, the thought of private driver services is perhaps very calming. Private transportation offers great

help in emergency travels,

as the services are at your disposal 24/7. Private transit for group travel or family travel is the best option nowadays as you can ask for a vehicle that serves your needs perfectly.

Comfort:

While planning any trip we often look for comfort and luxury to enjoy the traveling experience in a calming environment. Public transportation failed to provide the right comfortable level as it is more focused on the masses. Private transportation promises the comfort of the passenger and their highly trained & professional driver ensures it further.

Organized:

The luxury of traveling by private transport is that you can organize your trip according to your needs. There is no added pressure on customers, so it allows them to plan their trip with ease. The private transport service not only offers a safe journey but also caters to your special needs like baggage assistance, kid's jumper seats, and extra waiting time.

Never miss your way:

Private transportation service commits to making the trip more memorable for you and making sure that you get home safely. The drivers are usually very well trained and they know the best routes and ways around the city so you never lose any time. Private transportation motives are to make sure that you get home safely and promptly.

Privacy:

Privacy is something that people relish in private transportation, as the focus of this service is for passengers to feel at ease. Private transportation offers more privacy to travelers so the whole group or family feels a sense of safety and security and enjoys the journey.

Flexibility:

Private transportation is also referred to as a flexible transport option, as the passenger can modify their plans and pick-up time. There are many flexible options like changing the route, different vehicles, and rescheduling with a private transportation service.
Disadvantages of private transportation
There are abundant benefits of private transportation, but a few shortcomings are also mentioned below:
Traffic:

Private transport ensures the complete comfort of passengers, but it is also not safe from traffic. Traffic is probably a universal issue, but Elite Transportation companies and their highly trained drivers take the best routes to avoid traffic and complete the journey promptly and safely.

Limited Accessibility:

The accessibility of private transit is limited, so it is always advised to book the ride timely. Private transportation companies prefer to take the early reservation to keep the vehicle and driver ready and waiting for your convenience.
Public Transportation
Public Transportation is local transportation available for the general public for example buses, taxis, trains, shuttles, and Metro. People around the globe have been using public transportation for decades to travel. The idea of traveling on public transport is less daunting than it seems but after the introduction of private transportation, the opinion of people has changed significantly.
Advantages of public transportation
Some of the benefits of using public transportation are mentioned below:
Cost-effectiveness:

Public transportation is often cheaper than private transit or personal vehicle. It is a suitable option for those who are on a tight budget and can't afford to keep or maintain a personal vehicle. It is a less expensive transport option for going to the office daily.

Accessibility:

Accessibility is perhaps the best part of traveling on public transport, public transits provide access to many different places that are usually not accessible by car on private transit.

Congestion relief:

Public transportation is a good solution to reduce traffic on roads. If more people use public transportation like buses or trains it would help to reduce road congestion and traffic-related issues.
Disadvantages of public transportation
There are a few drawbacks of traveling by public transportation, some of these are given below:
Limited Coverage:

One of the big disadvantages of public transportation is that it doesn't cover all areas of the city. Public transportation is usually unavailable in rural or countryside areas, so the people who live in the suburb are devoid of this service.

Scheduling limitations:

Public transportation has its schedule, so people have to follow the transmit companies time table and routes. People can usually access public transportation on certain days and specific hours, while in the case of private transportation people can book the ride at any hour and any place. Public transportation has fixed vehicles so you can't ask for a different ride.

Limited Comfort:

The biggest knock on public transportation is that it is less comfortable than private transit and doesn't give a relaxing vibe. The most uncomfortable part is the car-sharing experience with strangers and constant stops. Comfort is something that people usually require from transportation services and private transit focuses utterly on relaxation and comfort.

Safety Concern:

Sharing rides with strangers on public transport raises safety concerns among passengers. It is not a comfortable environment particularly if you are travelling with your family and kids. Public transportation doesn't offer the same relaxing experience as private transit, and it also fails to make people safe or secure while traveling.

Dependence on government funding:

Government agencies usually funded the public transportation sector, and often transportation always becomes the victim of budget cuts and other funding issues. That concludes the bad service levels and unrelaxing experience for the customers. Lately, higher fares on public transport becomes a big issue for regular travelers as they can't afford new prices with poor service.
Lavishride services related to luxury private transportation
Lavish Ride has been offering premium black car service in Houston for decades. Elegance and exceptional service are something that makes Lavish Ride the most exclusive private car service in the town. Luxury chauffeur service in exclusive comprehensive fleets like Luxury Sedans, Business class SUVs, and exclusive Sprinter Van provides Stress-free travel experiences. Lavish Ride provides Professional chauffeur training to their drivers to ensure the complete safety and utmost comfort of their passengers. Lavish Ride promises unparalleled service, impeccable punctuality, and dependability that creates unforgettable memories for you. Lavish Ride offers private luxurious vehicles for relaxing long-distance trips, special occasions, airport transportation, luxury business transportation, and exclusive private chauffeur service.
Lavish Ride Booking Process
It is extremely easy for people to book a luxurious private ride with the user-friendly online booking system of Lavish Ride. In the first step, by signing up on the official website of Lavish Ride, you can ask for luxury airport transportation services, airport shuttle service, or point to point transportation in a few moments. Next, you can enter or select your desired timing, location, and other details for the trip. Afterward, you can select your desired business class car, SUV, first-class SUV, or Exclusive sprinter van and you can also check the fares details. If you are booking an airport transfer you can add flight timing, pick up sign, and other information next.
Business class cars can carry 3 passengers with two bags, while business class SUVs can carry 6 passengers with 6 bags and Sprinter Vans can carry up to 12 passengers. Lavish Ride accepts Visa, Mastercard, and American Express cards for payments. Lavish Ride also offers monthly billing options to business accounts for convenience and comfort. The professional and friendly customer support of Lavish is available 24/7 for exceptional customer service and assistance.
Conclusion
From all that has been said it is quite evident that private transportation is the better option for traveling, as it focuses more on your comfort, safety, and convenience. The calming traveling experience of private transit is worth the price of a ride. Need a luxury private ride in Houston? Book your trip with Lavish Ride. Lavish Ride-Secure Your Safety.