Thanksgiving Day 2023 Traffic: Unveiling the Best and Worst Travel Times
Beat the Thanksgiving traffic! Learn about the ideal and worst times to hit the road, and make your holiday travel a breeze and stress-free.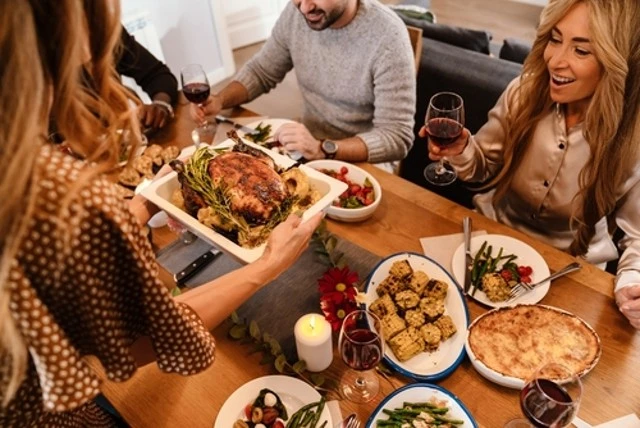 The excitement, anticipation, and preparation for the Thanksgiving day are at their peak, people are enthused with the joyful spirit of the Thanksgiving holiday. Plans for family gatherings and delicious turkey feasts and pies are made to relish the festivities of Thanksgiving 2023 with utmost cheers and zest. Along with all the holiday arrangements, it's also crucial to plan travel on Thanksgiving decisively. The biggest challenge of traveling on holidays is navigating the heavy traffic to reach your destination in time, so an effectively designed travel plan is essential to reach from one destination to another.
Keep reading this blog to learn about practical strategies and planning to travel effectively on Thanksgiving dates, and enjoy the holidays with family and friends. We will also answer some FAQs and share useful insights and tips regarding Thanksgiving travel, ground transportation, and airport travel during the Thanksgiving season.
Best and Worst Travel Times on Thanksgiving Day 2023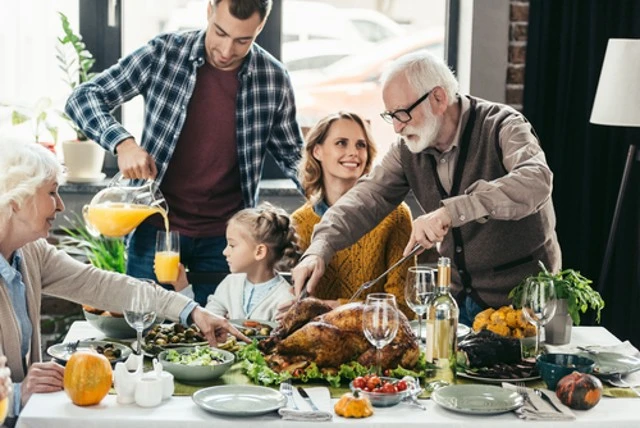 Traffic on Thanksgiving Day is a travel challenge. Find out the best and worst times to hit the road for a smoother holiday journey.
Worst Time to Travel on Thanksgiving
This year Thanksgiving Day will be celebrated on Thursday 23, November, according to the recent data published by INRIX and AAA the worst day to travel for Thanksgiving will be Wednesday because of the heavy traffic. Data analysis predicts heavy traffic on Tuesday and Wednesday from 11 a.m. to 8 p.m. and the busiest time will be 11 a.m. to 3 p.m. on Thursday. This traffic entails people coming back to the town, shopping for Thanksgiving, and hanging out with family to revel in the holidays.
Best Time to Travel on Thanksgiving
According to the AAA and INRIX, the best time to travel on Thanksgiving 2023 is early morning before 8 a.m. on Tuesday, Wednesday, and Thursday. People can also travel smoothly after 8 p.m. on Tuesday and Wednesday without worrying about heavy traffic. The evening of Thanksgiving Day is also the best time to travel, as people usually stay at home and celebrate the merriments of the Thanksgiving holiday. Friday will also be the busiest day because of black Friday, so the best time to travel on Friday and Saturday is before 11 a.m. and after 8 p.m.
Anticipating Thanksgiving Traffic Challenges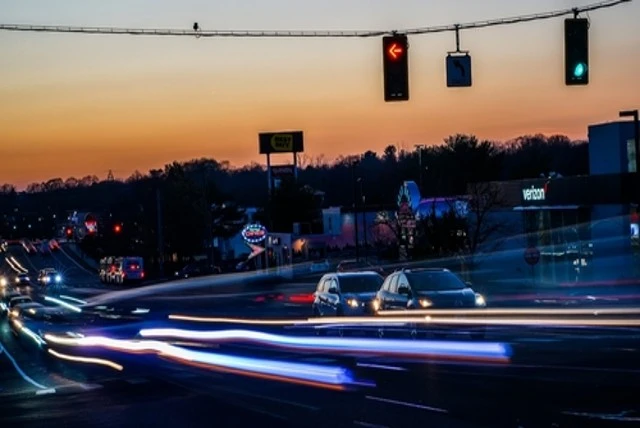 Traveling during major holidays is overwhelming, but the Thanksgiving travel is inevitably daunting. Thanksgiving traffic poses major challenges for people, as the demand for ground transportation and airport transfer is at an all-time high which causes heavy traffic jams. Anticipating all the given traffic and travel challenges of Thanksgiving is judicious, as it will allow you to recognize the worst Thanksgiving travel days and times and create a travel plan accordingly.
The best way to cope with such traffic challenges is to appoint a chauffeur limousine service like LavishRide for airport transfer and to travel around the city smoothly. The well-trained and expert drivers of LavishRide know Thanksgiving traffic routines, routes, and alternatives to offer exceptional and smooth Thanksgiving travel.
Where to Expect the Worst Thanksgiving Traffic
US citizens will face heavy Thanksgiving traffic every day of the week in every town and city of the country, but the largest metropolitan areas are expected to experience the worst Thanksgiving traffic congestion. According to the Waze Traffic App, the following metropolitan areas and their highways are most likely to face heavy traffic congestion during the Thanksgiving 2023 holidays:
New York

Washington, D.C.

Los Angles

Atlanta

Boston

Miami

Philadelphia

Dallas-Fort Worth

Chicago

Houston
Best and Worst Days for Thanksgiving Air Travel
During the Thanksgiving holidays, air travel increases significantly as people come back to their home cities to spend this joyful occasion with their families and relatives. Usually, the weekend before Thanksgiving day is quite overwhelming for air travel as most people travel on those days, and Thanksgiving weekend is also terrible to fly as most people return to their destination on these days. The best day for air travel is Thanksgiving Day itself, as travelers will not face any distress of heavy traffic and inaccessibility of flight tickets. Black Friday and Wednesday are also the best days for smooth air travel as people don't fly on weekdays.
Thanksgiving Safety Tips
Following are the Thanksgiving travel safety tips for people so they can rejoice in the complete celebrations of the holiday with their loved ones:
Thanksgiving Ground Transportation Safety Tips:
If you are driving, anticipate the Thanksgiving traffic and plan your routes carefully. Patience while driving is advised to avoid any accidents or mishaps, and try to maintain a distance from the next car and stay focused all the way.

Before starting the Thanksgiving travel, make sure to check your vehicle properly, inspect the engine, check the tire pressure, and overall maintenance. Carry a driving safety kit or emergency toolbox in the vehicle to cope with any unexpected situations.

The crucial Thanksgiving safety tip for travelers is to not drive the vehicle if they are fatigued to ensure the safety of themselves and others. After Thanksgiving Day, it is common to get tired and feel sleepy, so getting complete rest is imperative before hitting the road.
Thanksgiving Airports Safety Tips:
If you are flying on the Thanksgiving holidays, leave home for the airport early and anticipate the traffic on your way. Arriving at the airport 3 hours before the departure time is instructed during Thanksgiving because of the busy airport operation.

Try to pack smart and efficiently, and also wear flight comfortable attire.

Adhere to any updated TSA guidelines and follow the security protocols.

If you are taking food with you, try to know the rules and guidelines for traveling with food.

Book a reliable airport car service provider like LavishRide to reach the airport on time in a comfortable and luxurious limo service.
Staying Safe during Thanksgiving Eve:
During the Thanksgiving season, Wednesday night is called "Thanksgiving Eve" or "Blackout Wednesday". Generally, family and friends get together on this occasion and start the festivities and enjoy each other's company along with food and consume excessive alcoholic beverages. Blackout Wednesday often records major drunk driving cases, so it is advised to ensure your safety this evening. Hiring a chauffeur service for Thanksgiving Eve is the best solution to enjoy reliable and safe travel experiences for you and your family. LavishRide offers reliable luxury car chauffeur service in Houston for Thanksgiving Eve travel or timely airport transfers so you and your family stay safe. LavishRide also features premium fleets including luxury Sedan, SUVs, and an Executive Sprinter Van for groups and families.
FAQs about Traffic on Thanksgiving Day 2023
When is the Best Time to Travel for Thanksgiving?
The best time for Thanksgiving travel is early morning before 8 a.m. or after 8 p.m. starting from Monday to Wednesday.
When is Thanksgiving Traffic the Worst?
The worst Thanksgiving traffic is expected to be on Tuesday and Wednesday evenings.
When does Thanksgiving Traffic Start?
Thanksgiving Traffic starts on Monday evening and continues to build till Thanksgiving Day.
Traffic Conditions on the Sunday after Thanksgiving?
Sunday after Thanksgiving faces terrible traffic conditions as people start to go back, Sunday evening is the peak traffic time.
Tips for Avoiding Thanksgiving Traffic?
Create an effective Thanksgiving travel plan by considering heavy traffic routes and peak traffic times. Traveling after 8 p.m. on Monday, Tuesday, and Wednesday is decisive to avoid Thanksgiving traffic.
Addressing Common Concerns: Is Traffic Bad on Thanksgiving Day?
The peak traffic period on Thanksgiving Day is from 11 a.m. to 3 p.m. so early morning or after 5 p.m. is good for traveling on Thanksgiving Day. Air Travel on Thanksgiving Day is super convenient, as fewer people tend to fly on this day.
Conclusion
Traffic congestion started to significantly increase in large metropolitan areas during the Thanksgiving season, as people started to visit their family and friends for the holiday. Navigating Thanksgiving traffic and arranging travel plans carefully is essential for a smooth and joyful Thanksgiving journey. Knowing the worst and best time for ground or air travel, anticipating traffic challenges, and learning peak traffic times and routes will allow you to experience thrilling and safe Thanksgiving travel. Staying informed and ensuring the safety of yourself and your family is crucial to cherish and celebrate these jubilant occasions. The perfect possible solution for traveling during Thanksgiving and Blackout Wednesday is to hire a safe, reliable, and exclusive chauffeur service provider like LavishRide.
LavishRide has been offering premium black car services in Houston for over a decade, and its impeccable track record makes it a top-rated car service in the region. LavishRide provides exclusive transport services like premium airport transfer, city tours, and long-distance travel, particularly on Thanksgiving holidays. LavishRide features well-trained chauffeurs, luxury vehicles, a user-friendly online booking system, a dedicated customer support team, and precedence security protocols which make LavishRide the perfect traveling partner. Need a luxurious ride for Thanksgiving travel? Book premium airport transfer or chauffeur service with LavishRide. LavishRide: Secure Your Safety
Please share your thoughts on our blog and tell us about your exhilarating Thanksgiving travel. We wish you a happy Thanksgiving and safe travel.
Inform us about other useful insights regarding Thanksgiving travel and traffic, we will be happy to add those to our article.