The Most Unforgettable Moments in Life Need Black Car Service Transportation
Experience life's unforgettable moments with our black car service transportation. Elevate your special occasions today.
In the grand tapestry of life, some moments shimmer with unforgettable significance. These are the snapshots we carry with us, imprinted on our hearts and minds, shaping our memories and defining who we are. From the joyous celebrations of weddings and anniversaries to the pivotal milestones of graduations and career achievements, these unforgettable moments deserve to be wrapped in luxury and convenience. This is where the concept of using black car service transportation enters the stage, providing the perfect canvas upon which to paint the most cherished moments of our lives.
Imagine stepping into a sleek, sophisticated black car, the embodiment of elegance and class. As you sink into the plush leather seats, you feel a sense of anticipation, knowing that your journey will be as remarkable as the destination itself. This is the essence of executive transportation services – a harmonious blend of style, comfort, and punctuality, designed to elevate your most precious moments.
In this blog post, we'll explore how embracing the luxury and convenience of black car service transportation can transform your unforgettable moments into experiences that you'll treasure forever. So, fasten your seatbelts as we embark on a journey through the most memorable chapters of life, enriched by the luxury of executive transportation.
Birthdays Celebrations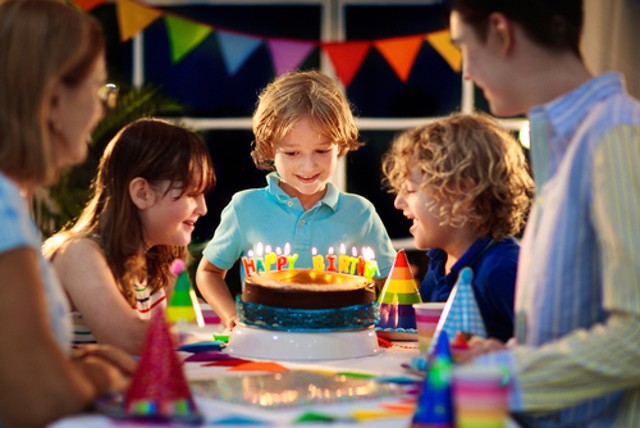 Birthdays are a time-honored tradition, a day when we celebrate the gift of life and create lasting memories with loved ones. But why settle for an ordinary celebration when you can turn it into an extraordinary experience with the help of black car transportation? Imagine receiving your transportation birthday party invitations and knowing that this year's celebration will be unlike any other. That's the magic of adding a touch of luxury to your special day.
One of the most heartwarming aspects of birthdays is watching the sheer joy on a child's face as they blow out their candles and make a wish. For parents looking to transport their little ones to kids birthday places or host unforgettable kids' birthday party, a luxurious ride can make all the difference. It's not just a ride; it's an experience that will be etched in their memories.
But it's not just for the little ones. Adults, too, can revel in the elegance of a stylish black car as they head to their birthday party. The feeling of being chauffeured to your celebration adds an element of grandeur that sets the stage for an unforgettable evening. So, if you're searching for fun birthday ideas for kids or planning a remarkable celebration for yourself or a loved one, a luxurious transportation birthday party service can elevate birthday festivities from ordinary to extraordinary.
Weddings and Anniversaries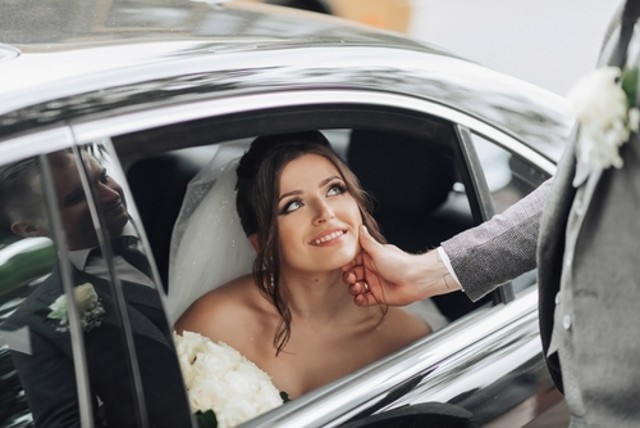 The union of two souls in matrimony and celebrating lasting love on wedding anniversaries are milestones worth cherishing. These occasions are steeped in emotion and nostalgia, where every detail counts. Among these details, transportation plays a pivotal role in creating a grand entrance for weddings and crafting unforgettable moments for wedding anniversaries.
For weddings, the choice of wedding transportation sets the stage for a grand entrance that leaves a lasting impression. And it's not just about arriving in style; it's about creating a magical moment that you and your guests will remember forever. The wedding transportation timeline becomes a part of the day's narrative, from the bride's arrival at the ceremony to the newlyweds' departure as a married couple. Each moment becomes a memory, made even more special with the right transportation choice.
When it comes to wedding anniversary, couples are always on the lookout for ways to make each year more memorable than the last. The traditional wedding anniversary list may suggest gifts for each year, but nothing beats the gift of experiences. Heartwarming stories abound of couples celebrating their anniversaries in style, surprising each other with the luxury of black car service. These gestures demonstrate thoughtfulness, love, and a commitment to keeping the flame of romance alive. In addition, if it's a surprise date night or a romantic getaway, the right transportation choice can turn an ordinary meetup into an extraordinary celebration of love.
Prom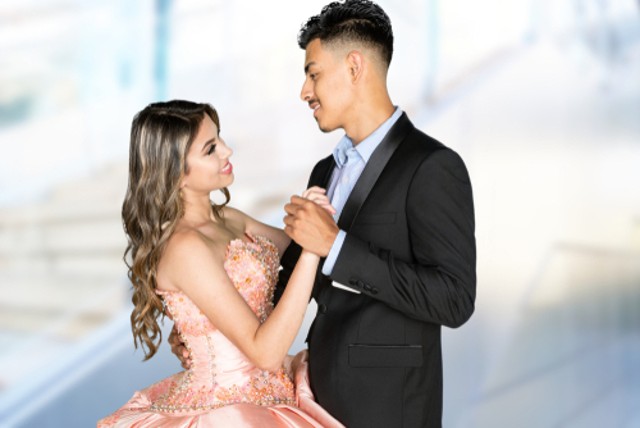 Prom night is a rite of passage, a momentous occasion that marks the transition from adolescence to young adulthood. It's a night filled with anticipation, glitz, and glamor, and for many, it's a dream come true. One of the keys to making prom night truly special is the choice of transportation. The right transportation choice, such as a prom limo service, elevates the entire event. From the excitement of getting ready to the magic of the dance floor, every moment becomes even more special when you know you arrived in style. The event transport becomes a part of the prom narrative, adding an extra layer of sophistication and excitement to the evening.
Moreover, arriving at prom in a sleek black car adds a touch of Hollywood glamour to the evening. And prom transportation is not just about getting from home to the venue; it's about making an entrance that will be remembered for years to come.
Graduations and Achievements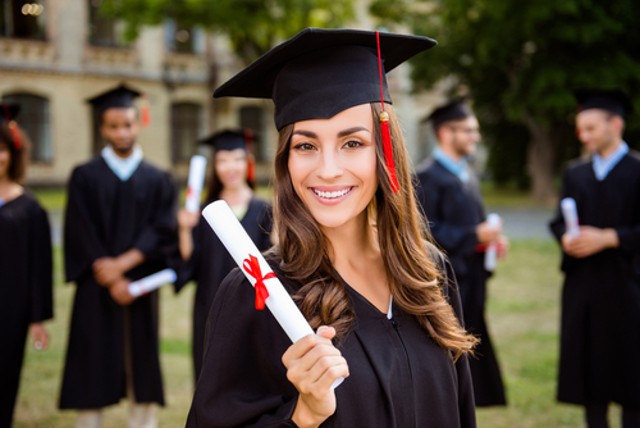 Graduating from school or achieving significant milestones in life is a moment of immense pride and accomplishment. These moments symbolize the culmination of hard work, dedication, and the pursuit of dreams. To honor these achievements, many individuals choose to commemorate them with sophisticated transportation, such as a limo service, adding an extra layer of significance to the occasion.
For many, the celebration limo isn't just a mode of transportation; it's a symbol of success and a way to mark the beginning of a new chapter. It's not just about the extravagance; it's about the sense of accomplishment and fulfillment that comes with it. So, when you're ready to celebrate your achievements, consider the impact of commemorating them with a limo service, turning your special day into an unforgettable experience.
Airport Transfers and Travel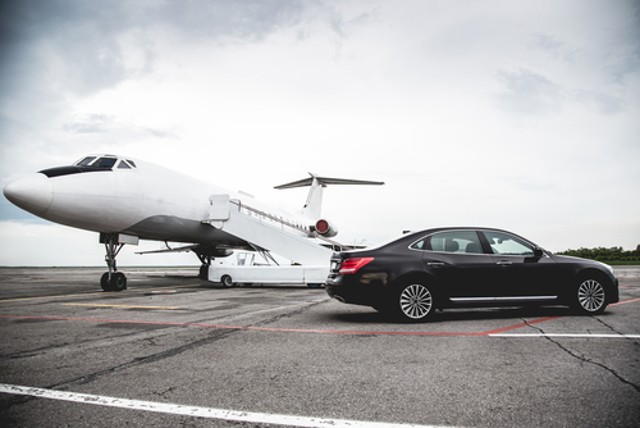 Traveling can be an exciting adventure, whether it's for business or leisure. Yet, the journey to and from the airport can often be a source of stress and inconvenience. That's where the convenience and comfort of black car service for airport transfers come into play, turning the sometimes tedious process of traveling into a luxurious and hassle-free experience.
Airport transportation services provide a seamless and comfortable journey, allowing you to relax and unwind as you're chauffeured to your destination. No more worrying about navigating traffic, finding parking, or lugging heavy bags, airport car service takes care of it all, ensuring that your journey begins and ends with ease. We all know that it's not just about Transportation from airport to hotel; it's about arriving refreshed and ready to enjoy your trip to the fullest.
Beyond the practicality, there's also a sentimental aspect to airport transfers. Welcoming a loved one at the airport or being received by a friend can be a heartwarming experience. It's a chance to show your feelings and share in the joy of being reunited. The warmth of family transportation or the excitement of seeing a friend waiting with a smile can turn a simple airport transfer into a cherished memory. It's a reminder that travel is not just about the places you go; it's also about the people you meet along the way.
Concerts and Sporting Events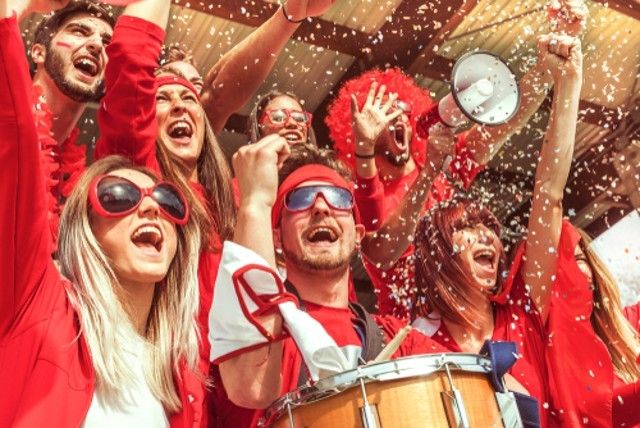 The thrill of attending a live concert or a sporting event is an experience unlike any other. The energy of the crowd, the anticipation, and the pure excitement make these events memorable. Yet, there's a way to elevate this excitement even further—by opting for black car service.
Picture this: You and your friends are dressed in your favorite team's colors or concert gear, eagerly anticipating the event. Now imagine stepping into a sleek concert limo service or a sporting events transportation vehicle. The journey to the venue becomes a part of the adventure, setting the tone for the night ahead. The comfort and style of premium transportation enhance the excitement and make you feel like a VIP.
Whether it's arriving at the concert venue in style, tailgating with fellow fans, or celebrating a victory after the game, these moments become unforgettable with the right choice of transportation. It's the little details that make a big difference, and when it comes to concerts and sporting events, premium transportation can turn a memorable night into an extraordinary one.
Red Carpet Moments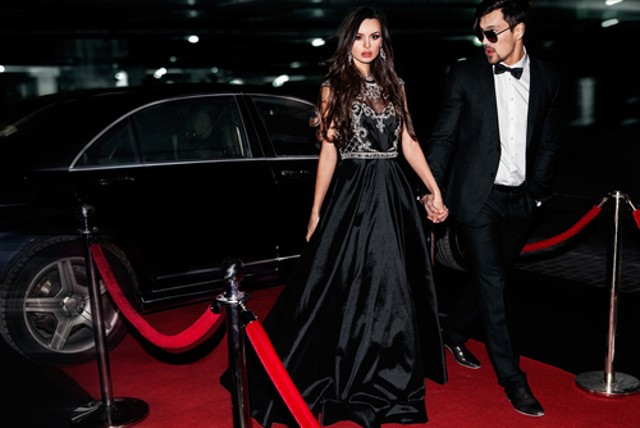 The allure of the red carpet is synonymous with glitz, glamour, and unforgettable moments. It's the stage where celebrities and icons make their grand entrances, leaving an indelible mark on the world. The connection between red carpet events and black car transportation is a match made in Hollywood heaven, creating iconic moments that capture the essence of luxury and style.
Regarding red carpet transportation, nothing exudes elegance like a red carpet limo. Celebrities have long recognized the significance of arriving in style, and they often choose luxury limo services to make a statement. These iconic moments are etched in the collective memory of fans and the entertainment industry alike. From the Academy Awards to film premieres and high-profile events, famous instances of celebrities stepping out of sleek limousines add an extra layer of allure and mystique to their persona. If you're attending a gala, a wedding, or an important event, red carpet transportation elevates the entire experience.
Frequently Asked Questions (FAQ) for Black Car Service:
1. Q: How can a black car service enhance unforgettable life moments?
A: Black car service ensures a luxurious and hassle-free experience, adding elegance to special occasions like weddings or anniversary celebrations. Prompt, professional chauffeurs and sleek, comfortable vehicles create an unforgettable transportation experience.
2. Q: Are black car services available for airport transportation?
A: Absolutely, black car services provide convenient, stress-free airport transfers. With experienced chauffeurs tracking flight schedules, punctual pickups and drop-offs, and assistance with luggage, travelers can rely on a seamless start or end to their unforgettable trips.
3. Q: Can black car service accommodate large group events?
A: Of course, black car services offer a range of vehicles to cater to different group sizes. Luxury vans or SUVs can comfortably transport larger groups, ensuring everyone arrives together and in style to make their unforgettable moments even more memorable.
4. Q: How can I book a black car service for my special event?
A: Booking a black car service is simple! Just contact the service provider or use their online platform. Provide details like date, time, pickup location, destination, and number of passengers to secure a premium black car for your most unforgettable moments in
Conclusion
In the tapestry of our lives, there are countless moments that stand out as unforgettable. From the milestones of birthdays and weddings to the thrill of concerts and sporting events, and the red-carpet elegance of Hollywood, these experiences are the threads that shape our memories. Throughout this journey, we've explored how black car service transportation, like the luxurious services offered by LavishRide, can elevate these moments to a level of sophistication and opulence that lingers in our hearts forever.
Whether it's a wedding, a concert, a graduation, or simply a night out on the town, LavishRide and similar services offer a unique opportunity to transform these occasions into cherished memories. So, the next time you're planning an event or seeking to add an extra layer of luxury to your experiences, remember that unforgettable moments deserve nothing less than the finest in transportation services. Make every moment count, and let LavishRide be your partner in turning ordinary events into extraordinary memories