Houston's Dynamic Economy: A Glimpse into the City's Primary Industries
Explores the dynamic economy of Houston, Texas, and its diverse range of industries. From the oil and gas industry to the healthcare sector.
Houston, a bustling city in the heart of Texas, stands as a testament to the resilience of the American economy. Its dynamic and evolving landscape is the bedrock of numerous industries, creating a unique synergy between economic development and industrial diversification.
A Look into the Economic Landscape of Houston's Major Industries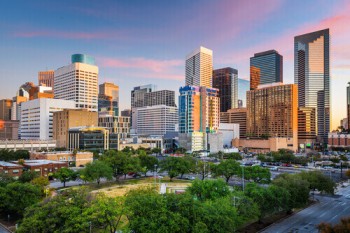 Houston's Economy: A Melting Pot of Opportunities
At the core of the Houston economy is a diverse range of industries contributing to its growth and prosperity. With its rich oil and gas exploration history, Houston has established a firm reputation as a global leader in the energy sector. The city's vast energy sector echoes its robust economic health, from significant oil and gas industry players to burgeoning Houston oil and gas companies.
The Oil and Gas Industry: Houston's Economic Powerhouse
The oil and gas industry in Houston is a major driving force behind the city's economic development. Houston is home to many multinational corporations and leading Houston oil companies. These businesses contribute significantly to job creation and innovation, reinforcing Houston's position as an energy hub.
Health Care in Texas: Houston at the Helm
Beyond oil and gas, Houston's healthcare sector is an indispensable part of the economy of Houston. With over 50,000 healthcare-related businesses, Houston's medical field is a vibrant, growing force. Health care in Texas, with Houston at its epicenter, is renowned for its high-quality services and innovative medical solutions.
The Texas Medical Center: A Beacon of Health Care Excellence
The Texas Medical Center Houston is a testament to the city's dedication to healthcare excellence. As one of the largest medical complexes globally, it houses various hospitals and research institutions. This center attracts professionals worldwide, further bolstering Houston's economic vitality and making it a key player in the healthcare industry.
As we explore the key industries in Houston, it's evident that this Texan city is diverse and economically vibrant. From the oil fields to medical research labs, Houston's industries are leading the charge, making the city an economic powerhouse in the United States.
Explore Top Industries in Houston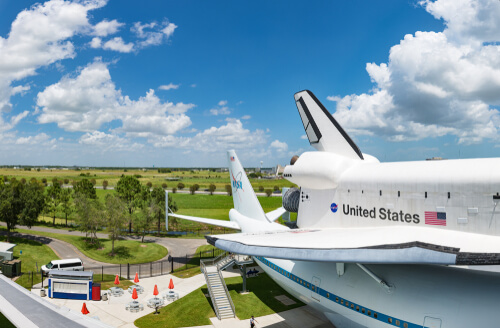 Houston, Texas, stands as a testament to the power of industry and growth. Central to the economy of Houston is a range of thriving sectors, from energy and life sciences to manufacturing and aerospace. The infrastructure in the Houston region supports these core industries, providing a conducive business climate that encourages their prosperity and growth. This has elevated Houston's standing worldwide, marking it as a city with one of the most vibrant economies.
Energy: The Lifeline of Houston's Economy
The energy sector is a significant part of the Houston economy, particularly the oil and gas industry. With the concentration of publicly traded oil and gas firms and the vast amount of crude oil processed in Houston, it is recognized as the world's energy capital. The city is home to the largest concentration of engineers, further solidifying its place as a global hub for energy.
Renewables
Yet, the economy in Houston continues beyond fossil fuels. A strong emphasis on renewable resources makes Houston a leader in this field. Numerous solar-related companies, wind-related companies, and battery storage companies have established operations in Houston, encouraged by the city's robust support and considerable cleantech venture capital funding.
Energy Tech
The energy sector's influence in Houston extends into technology as well. Energy tech companies are gaining prominence, spurred by several energy-focused R&D centers. The city fosters innovation through a thriving network of incubators, accelerators, and coworking spaces, catering to the needs of startups and established tech firms.
Overall, the diverse industries in Houston have helped shape a robust and dynamic economy. Houston's energy sector is a testament to its adaptability, managing to straddle traditional oil and gas resources and innovative renewable technologies. This flexibility and forward-thinking attitude make Houston one of the top industries in the world.
Aerospace & Aviation: Business Climate
In the heart of Houston's economy lies the aerospace and aviation business climate, with numerous space, aviation, and aerospace-related firms and institutions contributing to the successful Houston aerospace and aerospace companies in Houston. These establishments highlight the Texas aerospace industry's significance, with aviation and aerospace players having a pivotal role in the thriving aeronautical sector.
NASA Johnson Space Center
An integral part of the aerospace and aviation industry is the NASA Johnson Space Center, a hub for innovation in Houston's aerospace field. The center boasts an expansive JSC campus, a notable workforce, and an impressive roster of active astronauts and astronauts in training. The substantial annual budget earmarked for the center further signifies Houston's commitment to propelling space technology and exploration advancements.
Houston Spaceport
Further enhancing Houston's position in the aerospace field is the Houston Spaceport. This venue, marked by its developed and built-to-suit acres, provides the necessary space for growth and innovation among aerospace companies. Its well-equipped office and lab spaces, coupled with the convenient proximity to downtown, render it an attractive location for businesses in the aerospace and aviation sector.
This vibrant landscape, extending from Apollo Aviation in Houston to the city's aero alliances, underlines Houston's robust aerospace and aviation sectors. Their influence spans the local Houston aviation companies to the global aerospace field, reinforcing Houston's standing as a leading figure in the industry.
Advanced Manufacturing
Renowned for its dynamic manufacturing sector, Houston's thriving environment fosters growth and innovation. This city has earned a reputation for Houston manufacturing through its robust manufacturing trade, high manufacturing industry group numbers, and expansive manufacturing areas. Houston takes pride in being a manufacturer houston tx, a texas manufacturing association member, and a hub for manufacturing companies in Houston, tx and chemical manufacturing companies in Houston.
Business Climate
Delving into Houston's business climate, one finds several vital factors that contribute to its success in advanced manufacturing:
U.S. Metro for Manufacturing GDP

: Houston is renowned for its substantial contribution to the manufacturing GDP, showcasing its economic prowess.

Consumers Within 300 Miles

: Given its strategic location, Houston can reach a broad consumer base within a 300-mile radius, enhancing market accessibility.

Industrial Employment

: Houston boasts high industrial employment rates, representing a robust and skilled workforce in the manufacturing sector.

Manufacturing Establishments

: The city is home to numerous manufacturing establishments, contributing to a diverse and thriving industrial scene.

In Goods Produced Annually

: Houston's manufacturing sector is known for its high output, with a considerable value of goods produced annually.
Manufacturing and Industry in Houston
Examining the various industries within Houston's manufacturing sector, the prominence of specific fields is unmistakable:
Energy

: The energy sector is integral to Houston's manufacturing landscape, with numerous companies involved in producing and distributing energy resources.

Petrochemicals

: Houston's manufacturing prowess extends to the petrochemical industry, which has chemicals and related products.

Aerospace

: The city's aerospace sector is a testament to its advanced manufacturing capabilities, supporting space exploration and aviation endeavors.
Life Sciences & Biotechnology
Houston, known for its diverse industrial landscape, is a hub of innovation in life sciences and biotechnology. Home to numerous biotech companies in Houston, biotechnology companies in Houston, and Houston biotech companies, the city is making significant strides in life sciences research and development. Houston's biotech and life sciences sector contributes to the growth of the life science industry and bolsters its standing as a biotech Houston hotspot.
Business Climate
Exploring the business climate of Houston's life sciences and biotechnology sector, several pivotal factors emerge:
Life Sciences Companies

: The city hosts a variety of life sciences companies, marking Houston's rich industry landscape.

Healthcare & Life Sciences Employment

: With a sizeable workforce engaged in healthcare and life sciences, Houston offers ample opportunities for professionals in these fields.

NIH Funding '22

: The National Institutes of Health's significant funding to Houston in 2022 further boosted the city's life sciences and biotechnology sectors.

Research and Innovation Centers

: These centers are the city's hubs of creativity and invention, driving advancements in life sciences and biotechnology.
Texas Medical Center
The Texas Medical Center is an integral part of Houston's life sciences and biotechnology scene:
Patient Visits Annually

: The center receives many visits annually, attesting to its healthcare capabilities.

Value of Construction Projects

: Numerous construction projects within the center underscore its facilities' ongoing expansion and improvement.

Total Employees

: Many staff members demonstrate the center's substantial operational scale.

Absolute Patient Beds

: The considerable number of beds indicates the center's capacity to serve a large patient population.

Nationally Ranked

: The center's national ranking reflects its outstanding healthcare and research contributions.
Digital Technology
As a dynamic epicenter of digital tech, Houston is a significant player in the technology sector. This city, brimming with tech companies in Houston, software companies in Houston, and a thriving Houston tech startup scene, is known for its robust tech Houston ecosystem. Attracting substantial VC Funding in '21, Houston has become a favorable destination for digital technology companies.
Business Climate
Let's delve into the thriving business climate of Houston's digital technology industry:
VC Funding in '21

: The city's tech sector secured significant venture capital funding in 2021, signaling strong investor confidence.

Tech-Related Firms

: Houston hosts a myriad of tech-related firms, contributing to the city's dynamic business landscape.

Net Tech Workforce

: The town boasts a sizeable net tech workforce, fostering innovation and growth.

Tech-Sector Impact on the Economy

: The tech sector's substantial economic impact underscores its importance to Houston's economy.

Incubators, Accelerators, maker spaces, and Coworking Spaces

: These platforms foster the city's next generation of tech entrepreneurs.
Innovation Corridor
Houston's Innovation Corridor is at the heart of its digital technology scene, connecting academics, entrepreneurs, and investors while driving groundbreaking tech advancements.
Transportation & Logistics
Houston is recognized as a global trade hub due to its significant presence in the transportation and logistics industry. The city facilitates smooth and efficient operations with numerous logistics companies in Houston TX, supported by a strong network of rail lines and international airports.
Business Climate
Here's an insight into the business climate of Houston's transportation and logistics sector:
Rail Lines

: The city's extensive rail network enhances connectivity and ensures efficient transportation.

Direct Flights from Houston

: Direct flights from Houston to numerous domestic and international destinations facilitate smooth travel and logistics operations.

Class 1 Railways

: Houston's access to multiple Class 1 railways provides exceptional freight transportation capabilities.

International Airports

: The city's international airports offer excellent global connectivity, underpinning its status as a significant logistics hub.
Houston's Trade & Logistics: An Economic Powerhouse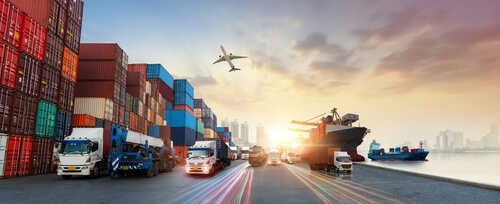 Houston, recognized as a significant trading hub, plays a pivotal role in bolstering the economy through its expansive trade and logistics operations. The Port of Houston, a cornerstone of the city's economic infrastructure, facilitates an enormous volume of both domestic and international trade. This bustling activity generates numerous Port of Houston jobs, contributing significantly to the local economy.
Further enriching the city's robust port system are the Houston port terminals. These facilities, along with opportunities stemming from Port of Galveston jobs, bring diversity and resilience to Houston's economic landscape.
For those interested in learning more about this vital part of the city, there are many fascinating Port of Houston facts to discover. From its inception to its current status as a leading global trading and logistics nexus, the Port of Houston's history is as rich as it is intriguing.
All these factors combine to make Houston more than just a Port of Houston Authority; they transform it into a global contender in the world of trade and logistics.
Enhancing Productivity with Business Transportation Services in Houston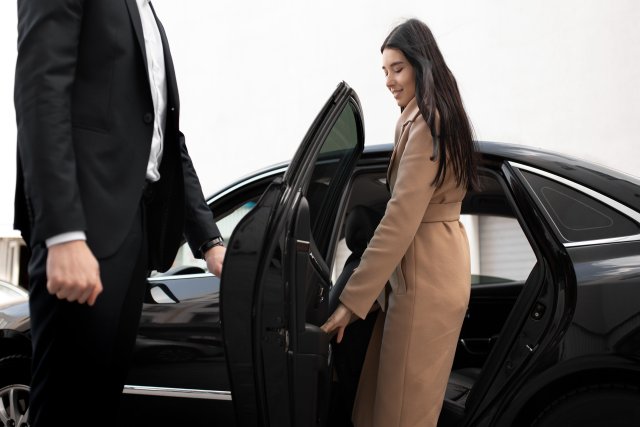 As the fourth-largest city in the United States, Houston is globally recognized for its vibrant and fast-paced business environment. With its dynamic economy and burgeoning sectors, Houston attracts a plethora of professionals and business executives from around the globe. To cater to this demanding demographic, the city offers many high-quality Houston transportation services specifically serving the business sector.
From luxury sedans and Luxury SUVs to Executive Vans, these services, provided by an elite car service, greatly enhance productivity by providing efficient, hassle-free, and punctual transportation options that resonate with the lifestyle of business professionals.
Luxury Vehicles: Combining Comfort and Elegance
The business scene in Houston is about making an impact, and nothing speaks louder than making an entrance with an elegant luxury vehicle. Numerous Houston transportation services provide a fleet of well-maintained Luxury SUVs and luxury sedan cars that deliver comfort and elegance in equal measure.
These luxury sedan services cater to discerning clientele who value style and performance. The spacious interiors of Luxury SUVs cater perfectly to those who prefer a roomy, comfortable ride. At the same time, luxury sedans' sleek, refined sophistication is ideal for business individuals who value understated elegance.
Executive Sedans: Ideal for Corporate Travel
The term "executive sedan" implies sophistication, comfort, and luxury. Houston's transportation services deliver all these elements with their executive sedan offerings, perfect for those who prefer a smooth and premium riding experience. These vehicles, equipped with state-of-the-art technology and plush interiors, are the epitome of corporate travel. Designed with the business individual in mind, they provide a comfortable commute and aim to make a strong impression.
The Versatility of Executive Vans and Limo Services
Not all business travel involves solo trips or small groups. Houston's transportation services also offer Executive Vans and Limo Services for larger groups or special events. The popular sprinter van, including the more luxurious options, provides a balance of comfort and style that caters to various needs. These vehicles, often equipped with modern amenities like Wi-Fi and charging ports, offer the perfect space for teams to stay connected while on the move.
Sprinter Van Rentals for Flexibility and Convenience
To accommodate the changing needs of businesses, several service transport companies in Houston, TX, offer sprinter van rentals, including the luxury sprinter van variant. Known as "luxury sprinter van rental Houston," this service adds more convenience and flexibility to their customers' travel plans.
Whether for a corporate retreat, an offsite meeting, or transporting a team to a conference, these rental services ensure that businesses have the transportation resources they need when needed.
Comprehensive Houston Transportation Services
Transportation plays a crucial role in the operational efficiency of a business. From private transportation services that operate around the clock according to transportation service hours to a wide array of options catering to different needs, Houston boasts comprehensive solutions for transportation requirements. These services take into account everything from the number of passengers and the nature of the trip to the specific needs of their clientele, offering tailored solutions that keep businesses moving.
In conclusion, Houston's varied and high-quality transportation services play a critical role in enhancing productivity within its bustling business sector. With a focus on comfort, convenience, and punctuality, these services ensure seamless business travel and make Houston a favorable destination for business professionals worldwide.
Lavishshride - Houston Black Car Service Provider is one of the industry leaders, offering luxury business transportation and roadshow services for businesses and individuals alike. Book with us whether for a business meeting or an official dinner, LavishRide will cater to your needs.