The Oil and Gas Industry in Houston: A Comprehensive Overview
Houston is known as the energy capital of the world with a thriving oil and gas industry. Learn about its major oil companies' key players.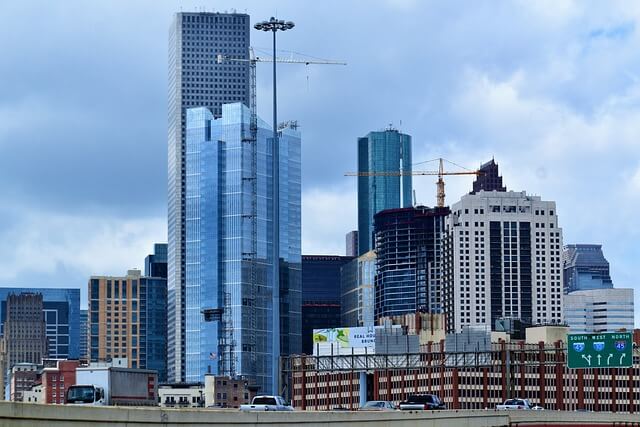 The oil and gas industry has played a pivotal role in Houston's economic growth and development over the past century, earning the city its reputation as the energy capital of the world. As the self-proclaimed "Oil Capital of the World," or "energy capital of the world" Houston has long dominated the global oil and gas landscape and continues to be a significant hub.
Houston's rise as an energy powerhouse began in 1901 with the discovery of oil at Spindletop, setting off the Texas Oil Boom. This transformed a small city into a thriving oil town seemingly overnight. Today, over a hundred years after the Spindletop discovery, Houston continues to be home to more oil and gas companies than anywhere else globally. Major players like Phillips 66, ConocoPhillips, Marathon Oil, and Halliburton have significant operations and headquarters in the city.
Today, Houston is a global center for all aspects of the oil and gas industry - from exploration and production to services, trading, logistics, and technology. It boasts the nation's largest petrochemical complex, critical port infrastructure, and unmatched workforce talent.
This comprehensive overview will explore Houston's emergence as the founder of the oil town and its current standing as the undisputed oil capital of the world.
History of the Oil and Gas Industry in Houston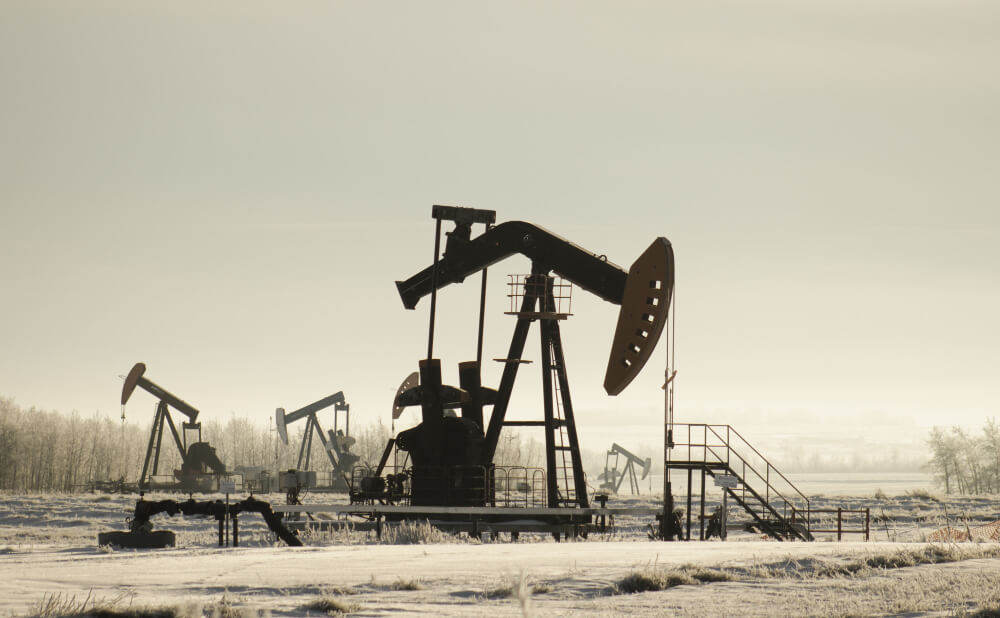 Houston's rise to become the energy capital of the world has been shaped by significant discoveries, innovations, and developments over the past 120+ years.
Early Oil Discoveries and Booms in Houston
The historic Spindletop gusher sparked Houston's first oil boom, discovered in 1901 near Beaumont, TX. This vast oil find revealed the abundance of crude oil beneath the Texas Gulf Coast and marked the birth of the petroleum industry in Texas. Companies like Gulf Oil, Texaco, and ExxonMobil can trace their Texas roots back to Spindletop.
The completion of the Houston Ship Channel in 1914 allowed crude oil from Spindletop and other Texas fields to be exported via ship to global markets. Before this, Houston had been a modest regional trading center. But its location near prolific oil fields and new coastal access transformed it into a central oil town.
By the 1920s, Houston's population had exploded as the city became home to:
Hundreds of oil and gas companies

Oil storage facilities

Pipelines

Refineries

Related services
This was to support booming regional oil production.
Growth of Refining and Petrochemicals
While Texas oil production temporarily declined during the Great Depression, demand roared back during and after World War II. Houston became a global leader in oil refining with facilities along the Houston Ship Channel. By the 1970s, this stretch of refineries, storage tanks, and processing plants was nicknamed "refinery row."
Major Milestones in Houston's Oil History
Key innovations that furthered Houston as an oil hub include:
Offshore drilling - new drilling rigs and platforms allowed companies to tap reserves in the Gulf of Mexico.

The Energy Corridor - was established along Interstate 10 in the 1970s as a hub for oil and gas companies.

Shale fracking - hydraulic fracturing techniques have opened up shale oil and gas production across Texas.
Current State of the Oil and Gas Industry in Houston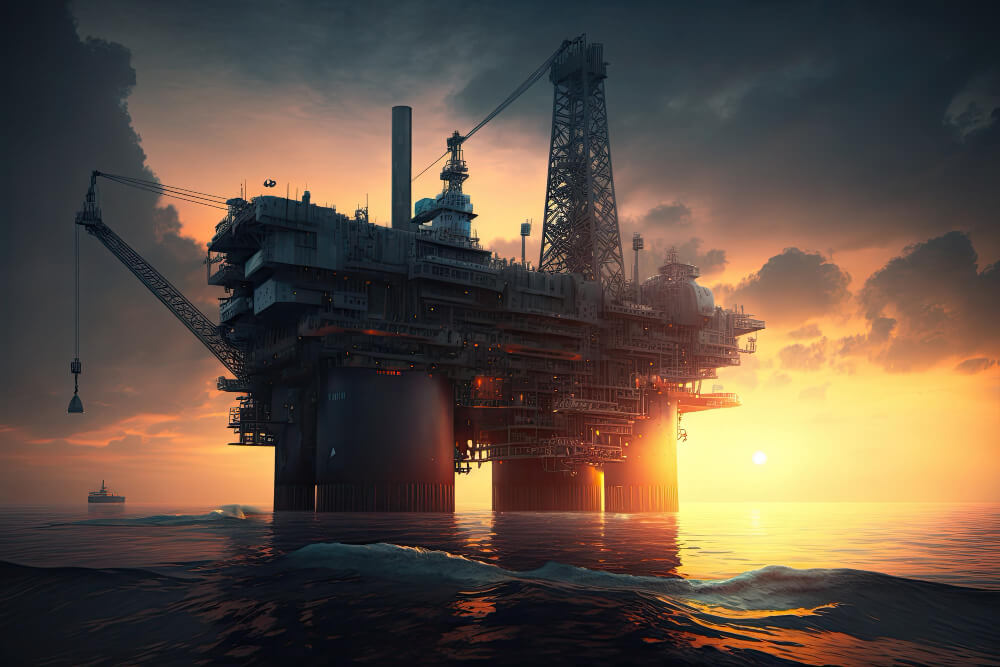 While Houston's energy dominance has evolved over the decades, the city remains an undeniable oil and gas epicenter today. It is home to major corporate operations, production infrastructure, and talent that support its status as the world's energy capital.
Corporate Stronghold
Roughly 40% of Houston's economic output is tied to the energy industry. The city houses over 4,000 energy firms spanning the sector's complete value chain. Massive integrated companies like ExxonMobil, Chevron, Shell, and BP maintain headquarters in Houston alongside smaller exploration firms, field service providers, pipeline operators, and equipment manufacturers.
Nearly every segment of the global industry is represented in Houston. The city also hosts critical organizations like OPEC, API, and the prestigious Offshore Technology Conference. Both domestic and international oil giants continue to office in the downtown skyscrapers, with Houston retaining its image as a hub for deal-making and expertise.
The concentration of companies and talent in Houston is unmatched globally. It underpins the city's influence over global oil and gas markets today.
Production and Infrastructure
In addition to its corporate stronghold, Houston has massive production, refining, and petrochemical infrastructure. The metro area produces over 5 million barrels per day of crude oil from prolific shale plays like the Eagle Ford. It also has the largest petrochemical manufacturing operations in the Western Hemisphere, processing oil and gas into plastics and chemicals.
Houston's sprawling refinery complexes along the Ship Channel refine over 3 million barrels daily, second only to Louisiana. Major facilities like ExxonMobil's Baytown refinery occupy thousands of acres. Houston's infrastructure powers its status as a key hydrocarbon supply and processing center.
The city also has extensive pipeline networks, storage facilities, import terminals, and other assets. Houston handles a sizable portion of U.S. oil and gas logistics, underscoring its operational relevance.
Future Outlook
Houston's energy sector faces both opportunities and challenges looking ahead. Global energy transitions, climate policy, geopolitics, and commodity price swings will impact the city's oil and gas companies. However, Houston aims to leverage its talent, resources, and innovation capabilities to remain at the vanguard of the evolving industry.
Investments continue flowing into next-gen technologies like carbon capture, hydrogen, biofuels, and renewables. Houston intends to aid the energy evolution while upholding its identity as the World Energy Capital. The city's prime location, infrastructure, and resilient spirit ensure its oil and gas leadership for decades to come.
Major Players in the Houston Oil and Gas Industry
Houston is known as the home to some of the biggest oil companies and top oil companies globally, including a plethora of oil majors and the largest oil producers in the world. The city has a rich concentration of integrated oil companies that participate across upstream, midstream, and downstream activities, as well as independent oil manufacturers focused on specific sectors.
The largest US oil companies, such as ExxonMobil and Chevron, have been headquartered in Houston for decades and manage substantial portions of their global operations from their Houston campuses. Other international oil giants including Royal Dutch Shell, BP, and Total maintain their US headquarters in Houston, making it the base for some of the largest oil and gas companies.
In addition to operations centers for these multinational corporations, Houston also houses crucial regional hubs for state-owned firms like Saudi Aramco, Sinopec, and PetroChina. Independent E&P companies such as ConocoPhillips, Apache, and EOG Resources are also part of the largest oil companies in the US with major bases in Houston directing drilling programs.
Refining leaders Phillips 66, LyondellBasell, and Valero have significant facilities surrounding Houston, drawn by infrastructure and pipeline networks. Firms like Halliburton, Baker Hughes, and National Oilwell Varco represent the biggest oil company players in the field services sector in the city.
Houston's energy ecosystem encompasses exploration, production, services, equipment, trading, logistics, and beyond, attracting key executives, investors, and talent. With its major oil companies and status as one of the top oil and gas companies headquarters, the city has cemented its reputation as the "Energy Capital of the World."
1. PetroChina
PetroChina, a subsidiary of China National Petroleum Corporation (CNPC), has established growing operations in Houston and the US oil and gas industry. This move marks the company's expansion beyond China, reinforcing its position in the global energy market.
Opening its Houston office in 2011, PetroChina sought to support its burgeoning international exploration and production activities. Today, this location manages the company's assets in South America, Canada, and the Gulf of Mexico, showcasing its influence as a leading PetroChina company.
Key leaders based in Houston include Chairman and former CEO Yongzhong Jiang, who oversees North American strategy. Current CEO Gengyin Zhou is also located there, further strengthening the company's presence in the region.
As of July 2023, PetroChina has a market capitalization of $196.34 Billion, making it the world's 56th most valuable company by market cap indicating its significant capacity and resources. Its stock, known as CNPC stock, trades on several markets, including the Shanghai, Hong Kong, and New York exchanges, reflecting the company's global reach.
2. ExxonMobil
ExxonMobil, also known as Exxon Corporation, maintains its global headquarters and many core operations in Houston and is one of the largest public oil companies in the world.
The origins of ExxonMobil trace back to the 1870s with the founding of Standard Oil by John D. Rockefeller. In the 2000s, Exxon and Mobil merged to create the modern integrated oil giant that it is today. This explains the term "Exxon Mobil" and the symbol XOM used for its stock.
ExxonMobil's Houston headquarters oversees its upstream oil and gas exploration and production, midstream transportation assets, and downstream refining and chemical plants. Key facilities include the Baytown complex and Beaumont refinery which are part of the company's extensive portfolio.
Well-known leaders associated with ExxonMobil in Houston have included former CEO Lee Raymond and current Chairman & CEO Darren Woods. The company also has a large campus to train recruits, indicating its commitment to nurturing talent.
The company's history and operations also involve Mobil Oil, which was an independent company before merging with Exxon. The "Mobil" in ExxonMobil is a nod to this historical merger.
3. Sinopec
Sinopec, one of the largest oil companies in China, has expanded operations globally. The firm has established a growing presence in Houston and the US energy sector, marking its place among other Chinese oil companies.
Starting in 2004, Sinopec engaged in crude oil futures trading and storage in Houston. The company now operates from an office in downtown Houston, where it conducts trading in crude futures, manages Gulf Coast storage facilities, and seeks to make upstream acquisitions in the region.
As China's largest producer and supplier of refined oil products, the Sinopec Group is looking to integrate its upstream and downstream operations in the US through bases like Houston. It aims to strengthen ties with North American partners, reinforcing its position as a leading Chinese oil company.
4. Saudi Aramco
Saudi Aramco, also known as Aramco, is the state-owned oil company of Saudi Arabia and ranks among the world's largest oil companies. It has been a significant presence in Houston for over seven decades, demonstrating its long-term commitment to the US energy sector.
The company's office in Houston oversees several joint ventures, subsidiaries, and partnerships that support Saudi Aramco's upstream and downstream activities in North America. This includes the Aramco Services Company, which offers technical services and construction expertise for Saudi Aramco's global portfolio.
Through its Houston office, Saudi Aramco also partners with companies like Motiva, S-Oil, and SABIC. These partnerships highlight the company's influence in the global energy market and its integrated approach to business.
Additionally, Saudi Aramco Energy Ventures, an innovative arm of Saudi Aramco, has a Houston office that invests in startups and technologies reinventing the energy sector. This venture underscores Saudi Aramco's commitment to fostering innovation and technological advancement within the energy industry.
5. Shell
Royal Dutch Shell, also known simply as Shell, is a global oil major with a substantial presence in Houston. Its subsidiary, Shell Oil Company, which houses all of Shell's US operations, is headquartered in the city.
Shell's Houston campus supports a wide range of the company's activities, including deepwater exploration, refining, pipelines, supply, distribution, lubricants, research, environmental concerns, and more. The Houston trading operation is one of Shell's largest worldwide, reinforcing the city's strategic importance to the company.
As a multinational Shell Corporation, Shell has gas stations all over the world, including in the US. If you're looking for a "Shell gas station near me" or "Shell near me", you can use their station locator tool on the Shell website to find the nearest location.
6. Chevron Corporation
Chevron, a multinational oil giant, maintains significant operations in Houston despite having its headquarters in San Ramon, CA. The city of Houston serves as the epicenter for Chevron's exploration and production activities worldwide.
In Houston, Chevron operates its massive Upstream business unit that oversees global oil and gas exploration and drilling. The company's refining presence in the region is substantial, including the Pasadena Refinery and Galveston Bay Refinery. Additionally, Chevron also operates major petrochemical facilities in the region.
If you're looking for "Chevron gas" or more information about the "Chevron Corporation", their official website provides comprehensive details.
7. TotalEnergies
TotalEnergies, one of the world's largest oil and gas supermajors, operates a significant campus in Houston. This campus houses Total's US E&P (Exploration & Production) business unit and its subsidiary, Total Petrochemicals & Refining USA.
The Houston-based personnel manages upstream offshore operations in the Gulf of Mexico and US refining and petrochemical assets. The leadership from the Americas division is also based out of this Houston location, highlighting its strategic importance to the company.
As a global Total Energy company, TotalEnergies is involved in every sector of the energy market, including Total Oil and Total Gas. It also has a strong presence in low-carbon energies, reflecting its commitment to sustainable energy solutions.
8. Valero Energy Corporation
Valero Energy Corporation, a San Antonio-based company, is recognized as the largest independent petroleum refiner in the U.S. Valero has a significant presence in the Houston region, with substantial refineries, logistics operations, and petrochemical facilities throughout Houston and the Gulf Coast.
The company operates a refinery in Houston that is strategically located on the Houston Ship Channel. This refinery has a processing capacity of 245,000 barrels of crude oil per day. Besides its refining operations, Valero also maintains a large corporate campus in the Houston area.
When it comes to Valero Oil, it's one of the many petroleum products that the company refines and markets. The company's wide range of products also includes gasoline, diesel fuel, jet fuel, lubricants, petrochemicals, and asphalt, among others.
As for Valero Fuel, it refers to the various types of fuels that Valero produces, which include not only conventional fuels like gasoline and diesel but also renewable fuels. Valero is one of the largest biofuel producers in the world, producing ethanol and renewable diesel.
9. BP
BP, also known as British Petroleum, has a sprawling campus in Houston that serves as the headquarters for all of its US oil and gas operations. The major business units managing deepwater Gulf drilling, onshore shale production, refining, pipelines, and trading are all anchored in Houston.
Leadership directing BP's American activities across upstream, downstream, renewables and other divisions are based in the Houston offices. This underlines the strategic importance of Houston to BP's operations.
In addition, BP also has a large startup incubator and a trading floor located in the city. If you're looking for a "BP near me" or a "BP gas station", you can use BP's station locator tool to find the nearest location.
10. Marathon Petroleum
Marathon Petroleum has a large footprint in Houston, spanning various operations including refining, midstream, retail, and corporate functions. Major facilities under Marathon's management include the Galveston Bay refinery located in Texas City and the Andeavor Logistics crude oil terminals.
Marathon's midstream operations are responsible for owning and operating pipelines, storage facilities, and other logistics assets, many of which are concentrated along the Gulf Coast near Houston. The company's retail marketing branch directs the Marathon-branded gas stations in the region.
If you're looking for "Marathon gas stations" or more information about "Marathon Refinery", their official website provides comprehensive details.
Future of the Oil and Gas Industry in Houston
Houston, being home to numerous oil and gas companies in Houston, has a long-standing focus on oil and gas. However, the future of the oil and gas industry is expected to see a gradual shift toward the integration of renewable energy sources and advanced technologies. This means that the oil industry's future isn't merely confined to traditional energy sources. The city's oil and gas workforce management will also need to adapt to the changing energy landscape.
Emerging Technologies and Energy Sources
Houston's energy sector is exploring avenues beyond traditional oil and gas jobs in Houston. The city aims to establish itself as a hub for renewable power like solar and wind. For instance, the University of Houston has dedicated research centers working towards making solar technology more efficient. The city's vast Houston oil industry also provides expertise that can aid battery storage capabilities for renewables.
Simultaneously, Houston is stepping up efforts to lead the adoption of carbon capture technology. This method involves trapping carbon dioxide emissions from oil and gas companies in Houston before they enter the atmosphere. Several pilot projects across Houston are demonstrating the viability of large-scale carbon capture, signaling a key element of the oil and gas industry's future.
Workforce Trends and Training Needs
The future of oil and gas will also require an oil and gas+aging workforce to broaden their skillsets beyond traditional petroleum engineering. As oil companies in Houston hiring trends suggest, the industry is increasingly in need of professionals with expertise in data analytics, AI, cybersecurity, and other technical areas.
Houston's future oil and gas workforce management strategy will need to focus on nurturing these new-age competencies. More training will be required in environmental science, renewable energy, and even software development. Local institutions like Rice University and the University of Houston are already adding programs in these next-gen energy fields, helping to shape the future of the oil and gas industry.
With the right investments in workforce development, Houston can continue to position itself at the cutting edge of the sector's ongoing evolution. This multifaceted approach to energy, blending traditional oil and gas jobs in Houston with emerging technologies and renewable resources, paints a promising picture for Houston's energy future.
Houston Offshore Technology Conference (OTC)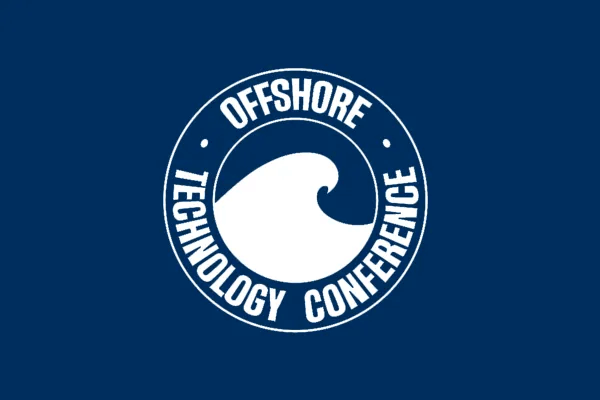 As one of the key events at the oil and gas expo in Houston, the Offshore Technology Conference (OTC) stands tall as a central hub for the Houston energy industry. It's a vibrant part of the offshore energy landscape, where professionals gather to exchange ideas about key innovations and the future of energy.
Overview of OTC
The Offshore Technology Conference (OTC) is an annual event held at the Oil and gas conference Houston, a city known for its active oil and gas companies in Houston. The conference first opened its doors in 1969 and provides a forum to discuss topics across offshore resources, technology, operations, and more.
Each year, the OTC draws over 2,300 exhibitors and 60,000 attendees from around the globe. The oil and gas exhibition stands USA showcases the latest in energy technologies. Sponsors include 13 influential energy industry companies, such as the American Petroleum Institute, Society of Petroleum
Engineers, and American Association of Petroleum Geologists.
OTC enables networking and collaboration among a diverse set of stakeholders, including the largest oil companies in Houston, leading to an enriching energy industry overview. Attendees gain insights into energy sector performance, making it a must-visit event for anyone working in the energy sector.
OTC Technical Program
The program at OTC features an extensive lineup diving deep into topics like:
Offshore engineering, construction, operations, and emerging tech

Drilling advances, artificial lift solutions, and reservoir characterization

Project management, contracting, logistics, and supply chain strategies

Geoscience disciplines such as geology, geophysics, petrophysics, and seismic imaging

Health, safety, environmental, and security management
The panels feature energy industry experts from a variety of organizations, including operators, service firms, research institutions, and energy company Houston. They cover offshore projects from all around the world, from the Gulf of Mexico to Brazil to the North Sea. Attendees can learn about the energy market and the latest offshore technology trends.
OTC Exhibition
The OTC exhibition floor spans over 625,000 ft2, featuring over 2,300 booths displaying a range of products and services:
Cutting-edge equipment, tools, systems, and software

Innovative data solutions, sensors, drones, and monitoring tech

Vessels, platforms, components, and other offshore facilities

Engineering, project management, and construction services
Key exhibitors include top companies in Houston such as Shell, BP, ExxonMobil, Houston oil industry stalwarts like Halliburton, Baker Hughes, and other Houston oil companies. Attendees can explore the latest offerings while networking with providers and colleagues from the power industry and beyond.
OTC 2024 Conference
The next Offshore Technology Conference is set to be the offshore technology conference 2024, also known as the OTC Houston 2024. Scheduled to take place from 6–9 May 2024 at NRG Park in Houston, Texas, USA, this offshore conference Houston brings together leading energy companies, researchers, and professionals. As the previous offshore technology conference 2023 showed, OTC has consistently been the place for the OTC energy sector to gather, learn, and exchange ideas.
As the "Oil Capital of the World," Houston offers the perfect backdrop for OTC. With its vast array of Houston oil companies and the Houston energy sector's strength, the city serves as an ideal location for discussing the sector's future direction and offshore advancements.
The OTC show Houston is a not-to-be-missed event, with the city serving as the home for the OTC Houston TX. The world petrochemical conference will also be held in conjunction with OTC, providing even more value to attendees.
Luxury Transportation: Traveling in Style with Lavishride
At Lavishride, we are Houston's premier provider of luxury chauffeured transportation. Our experienced chauffeurs will ensure you travel in utmost comfort and style, no matter the occasion. Read on for an overview of our high-end services.
Luxury Chauffeur Offerings
Our core service offerings include:
● Chauffeur Service - Hire a professional chauffeur to drive you in one of our luxury vehicles. Houston Chauffeur Service provides the best Local chauffeured transportation throughout Houston.
● Corporate Chauffeur Services - Reliable transportation for business travel, business roadshow, and other events.
● Luxury Car Service - Access top car makes and models like Mercedes, BMW, Lincoln, Navigator, and more
Business Chauffeur Services
For business and corporate transportation, our professional chauffeur services excel at:
● Airport Transfers - Private airport pickup and dropoff
● Conferences - Reliable rides for industry conventions and meetings
● Roadshows - Point-to-point rides for multi-site visits
● Corporate Events - Shareholder meetings, mergers & acquisition functions
● Daily Commuting - Private rides to and from the office
We understand the needs of executives, dignitaries, and other VIPs. Our Houston luxury car service provides top-tier chauffeuring with premium vehicles so you arrive refreshed, composed, and ready for business.
We offer luxury chauffeur services that suit all your needs. You only have to choose the type of service that suits your needs:
● Hourly Limo Rentals - Hire a chauffeured limo or luxury car by the hour
● Airport Transfers - Private rides to and from Houston airports
● Point-to-Point Transportation - Direct chauffeured travel between any two locations
● Roadshow Services - Reliable chauffeur transportation for conferences, meetings, tours
Whether for personal or professional needs, our chauffeur service Houston clients can expect top-tier vehicles and skilled drivers for a smooth, sophisticated experience.
Fleet of Luxury Vehicles
Our fleet includes only late-model luxury vehicles to convey prestige and refinement. Popular models include:
Vehicles are maintained to the highest standards and cleaned rigorously between rides for your peace of mind.
Trusted Chauffeur Service
Clients choose our Lavish Ride services for Houston chauffeur services because we deliver:
✔ Highly-vetted chauffeurs - Experienced, background-checked
✔ Five-star service - Discrete, professional, and courteous
✔ Modern fleet - Late models featuring luxury, tech, and comfort
✔ Comprehensive options - Hourly, airport, corporate, events, and more
✔ Seamless experience - Efficient online booking and world-class execution
Since 2014, we have set the standard for luxury chauffeured transportation in Houston. Contact Lavishride to book your luxury car service Houston experience today. Our convenient website and app make reserving a refined ride simple and fast.
Conclusion
As outlined in this article, the oil and gas industry has played a monumental role in shaping Houston into the global energy capital it is today. Major discoveries like Spindletop kickstarted the Texas oil boom over a century ago and fueled rapid regional development.
Today, Houston has more than 4,000 energy companies, massive infrastructure assets, and the world's largest petrochemical complex. Annual conferences like OTC showcase Houston's leadership in technology and innovation across oil, gas, and new energy frontiers.
The industry has provided economic prosperity, job opportunities, and growth to Houston for over 100 years. Though facing challenges and changes ahead, Houston seems poised to remain at the vanguard as the "Energy Capital of the World."
Houston provides a prime location for those interested in further exploring the oil and gas industry. The city offers a dense concentration of leading firms, facilities, talent, and programs to gain experience in the sector. By understanding Houston's oil and gas heritage, one can gain critical insight into global energy's past, present, and future.