Expanding Your Horizons: Your Guide to Best wedding venues in Houston
This guide is designed to help couples in Houston find the perfect wedding venues that perfectly encapsulate their vision. Whatever their budget!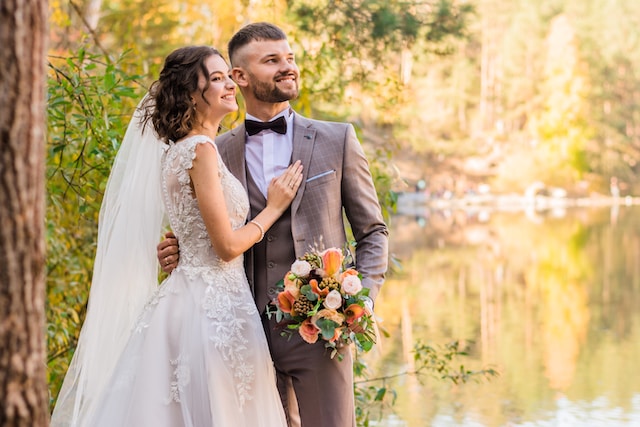 Embarking on a journey of love, commitment, and shared dreams, weddings mark the beginning of a beautiful chapter in the lives of couples. Imagine exchanging vows, surrounded by your closest friends and family, in one of the Houston wedding venues that perfectly encapsulates your love story! Isn't it what everyone wants on their special day?
For the newlyweds-to-be, wedding arrangements are akin to painting a masterpiece that captures their unique essence. From meticulously selecting the ideal unique wedding venues in Houston that reflect their love story's essence to choosing decorations that adorn the space like whispers of their dreams, every choice is an artistic brushstroke.
The careful curation of elements like car selection and decoration adds a touch of personal flair, turning the event into a canvas painted with the hues of their personalities. As they stand at the threshold of a new life together, the wedding becomes a reflection of their shared hopes and aspirations, a glimpse into the future they're forging hand in hand.
Beyond the enchantment of the event itself, a wedding symbolizes the commencement of a remarkable journey. It's the inception of a new life, a partnership filled with dreams, aspirations, and the promise of growing together. Starting a family is a magical leap into the unknown, a beautiful dance of two souls merging their paths to create a shared destiny. And what better way to kickstart this adventure than by celebrating in a venue that resonates with the story they're beginning to write? The best wedding venues in Houston not only provide a breathtaking backdrop for the big day but also offer a glimpse into the vibrant future the couple is embracing.
So, join us in this guide to discover the finest wedding venues Houston has to offer, each one a testament to love, growth, and the art of crafting unforgettable memories.
The Most Important Factors That Contribute To Choosing a Wedding Venue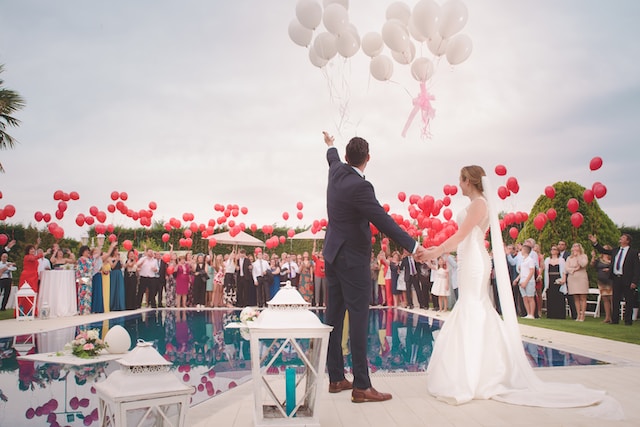 Selecting the perfect wedding venue is akin to finding the puzzle piece that completes the grand picture of your special day. While every couple's vision is unique, several critical factors consistently play a pivotal role in this selection process.
Capacity
The first piece of the puzzle is capacity. The venue's ability to comfortably accommodate your wedding guest list is paramount. A venue that's too small risks crowding, discomfort, and a lack of space for your wedding guests to mingle and celebrate. On the other hand, a venue that's too large might create an air of emptiness, potentially dampening the intimate atmosphere you desire. Striking the balance between cozy and spacious is crucial to ensure your guests have a memorable experience.
Wedding Budget
The second factor that significantly influences the choice of a wedding venue is budget. Your budget serves as the guiding star, directing your decisions from the beginning. Venues come in all shapes and sizes, and so do their price tags. Whether you dream of luxury wedding venues in Houston, a ballroom, a rustic barn, small wedding venues Houston, affordable wedding venues in Houston, or a charming garden, your budget will determine what's within reach. Remember to allocate funds not only for the venue itself but also for other crucial elements like catering, decor, and entertainment. Balancing your dreams with your budget ensures a wedding that's not only beautiful but financially responsible.
Newlyweds Personal Preferences
Every couple has a unique vision for their big day, and the wedding venue sets the stage for bringing this vision to life. No matter what you select: exchanging vows in a romantic garden, indoor wedding venues, a historic mansion, a contemporary urban space, an outdoor wedding venues in Houston, or a rustic barn, your personal preferences shape the overall aesthetic and ambiance. Consider the theme, style, and vibe you want your wedding to exude. A venue that resonates with your personality enhances the authenticity of your celebration, creating an experience that feels true to who you are as a couple.
In the tapestry of wedding planning, these factors intricately interlace to create memories and make a harmonious event.
Best 44 Wedding Venues In Houston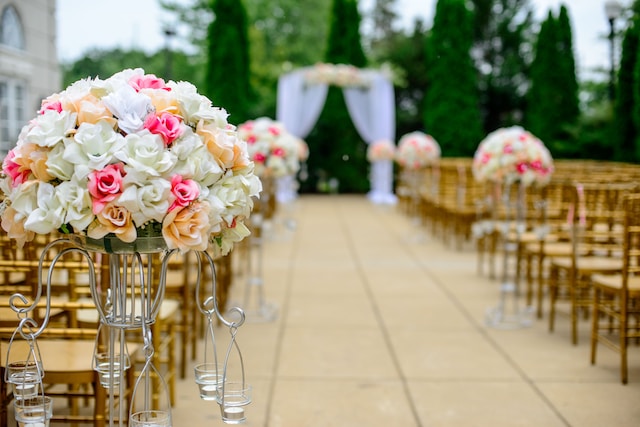 The following are the 44 best wedding venues in Houston Tx that you must consider:
Station 3
Station 3 Houston offers a captivating historic setting for weddings with its array of amenities and details. Boasting both indoor and outdoor event spaces, this venue accommodates up to 200 guests, from grand receptions in the ballroom to intimate ceremonies in the loft or tented areas. Handicap accessible and featuring a range of ceremony types, from civil unions to vow renewals, Station 3 wedding ensures a seamless celebration while providing services such as bar offerings, planning assistance, and even on-site accommodations.
Asia Society Texas Center
Elevate your upcoming event by choosing Asia Society Texas Center Houston– an unparalleled setting that promises an unforgettable experience for your guests. This premier Asia Society Houston venue offers versatility and intimacy, with its spacious 1,800 square feet hosting up to 1,090 guests in reception style. The package includes an array of amenities, such as on-site security, complimentary parking, and access to exhibitions, making it a seamless choice.
Bayou Bend Collection and Gardens
Bayou Bend Collection and Gardens Houston presents an enchanting experience at their new Visitor Center, an architectural masterpiece located at 6003 Memorial Drive. This hub of elegance, crafted with sleek glass and steel, offers a two-story lobby and sun-drenched spaces, forming an unforgettable backdrop for Bayou Bend Collection and Gardens wedding, meetings, and celebrations. This venue's charm extends to the outdoors, with the Nau Verandah, a partially covered terrace, adding an element of versatility to its offerings.
Julia Ideson Library
Unveil Houston's best-kept secret at the Julia Ideson Library Houston, where stepping through its doors transports you and your guests to a bygone era of timeless elegance. With versatile settings, including a captivating ballroom, enchanting garden, and the library's own grandeur, this hidden gem accommodates up to 250 guests and caters to various ceremony types, from religious to vow renewals. Come discover this treasure today, where your wedding story will be intricately woven into the city's rich history.
1940 Air Terminal Museum
Discover the unique charm of the 1940 Air Terminal Museum Houston, a splendid example of Art Deco architecture in Houston's historic airport terminal. This intimate venue accommodates up to 160 guests, offering a captivating blend of aviation history and elegant ambiance. Your 1940 Air Terminal Museum wedding will remain memorable with the vanue's vintage planes, original marble floors, and customizable options.
River Oaks Garden Club
River Oaks Garden Club Houston is an epitome of refined luxury among Houston's wedding venues, inviting couples to bask in its opulent charm. With a capacity of 175, the club offers a seamless fusion of indoor and outdoor event spaces, encompassing an elegant ballroom, a lush country club atmosphere, and the enchantment of surrounding trees.
5226 Elm
5226 Elm Houston, a hidden gem in Houston's wedding scene, beckons with its understated charm and versatile elegance. This venue creates an intimate ambiance through its captivating blend of modern design and natural elements, setting the stage for personalized celebrations. With a capacity of 150 seats, 5226 Elm also stands as a canvas where wedding dreams transform into cherished memories.
Agave Estates
Agave Estates Katy seamlessly combines natural beauty with versatile settings, providing an exquisite backdrop for celebrations. With a generous capacity of 300, the venue accommodates diverse event types, from outdoor ceremonies and receptions to late-night festivities and business meetings. From its captivating gardens to private estates, Agave Estates caters to various preferences, offering in-house catering, amplified music indoors and outdoors, and wheelchair accessibility.
House Estate
House Estate Houston presents a grand Victorian mansion adorned with breathtaking architectural details. This fully restored manor from the 1890s is nestled within 18 acres of lush tropical woods, boasting charming large porches and stunning lake views. Indoor ceremonies unfold in the Great Room, featuring floor-to-ceiling windows and an elevated stage, while outdoor options include a picturesque Gazebo and wooded groves.
The Springs in Katy
Located just 20 minutes from Katy, TX, The Springs in Katy presents an enchanting wedding haven. With its two distinct spaces, Stonecreek Hall and Tuscany Hall, characterized by countryside allure and elegant architectural details, couples can celebrate their union in true style. Both halls offer a refined atmosphere, catering to diverse styles, while the European-inspired Tuscany Hall and the timeless Stonecreek Hall provide picturesque backdrops for gatherings large and small.
Lux Vita
Lux Vita, meaning "Light and Life," encapsulates its core principles by providing a luminous space for community celebrations. Once a church, now a stunning venue, Lux Vita is designed to hold modern, elegant events with a touch of historical charm. With its spacious capacity of 300+, Lux Vita is not just a venue; it's a testament to the beginning of stories, offering both indoor and outdoor spaces, making it the perfect canvas for diverse ceremonies and joyful lux events.
The Woodlands Country Club The Woodlands, Texas
For those envisioning a wedding amidst pristine golf course vistas, The Woodlands Country Club in Texas offers the perfect beginning for your forever. Boasting indoor and outdoor ceremony options, along with a reception hall accommodating up to 250 guests, it's an idyllic venue for both rustic-elegant and classic-refined styles. Their dedicated experts offer seamless planning, catering, and impeccable hospitality, ensuring your day unfolds flawlessly while your guests are treated to picturesque views, lush trees, and customizable, stately spaces.
The Vale
Known as lake Conroe wedding venues located in historic downtown Conroe, The Vale marries Old-World romance with modern elegance. With its captivating chapel overlooking a lush garden oasis and a brand-new reception hall accommodating up to 200 guests, The Vale offers an extraordinary escape for your forever love story. Amidst private gardens, serene fountains, and historic architecture, this hidden gem invites you to unlock your forever and create cherished memories.
Ronin Harrisburg
The Ronin Harrisburg wedding venue in Houston presents an intimate and versatile setting for various events. Having a capacity for up to 150 guests, this unique space offers a blend of historic charm and modern elegance, making it perfect for ceremonies, wedding receptions, business functions, and more. In addition, Ronin Harrisburg also offers a choice of indoor spaces, wheelchair accessibility, and the convenience of in-house catering and amplified music for celebrations that echo with joy.
The Springs in Angleton | Sycamore Hall Angleton, TX
The Springs in Angleton presents a captivating wedding venue with two distinct event spaces, Sycamore Hall and Magnolia Manor, both located in Angleton, TX. The venue has a capacity for up to 320 guests. Moreover, The Springs wedding venue welcomes outside vendors and offers all-inclusive customizable packages, making it an enchanting and stress-free choice for couples seeking to create their dream wedding.
The Heights Villa
The Heights Villa, an elegant ballroom-style wedding venue in Houston, TX, offers a sophisticated space for various celebrations, from engagement parties to ceremonies and receptions. Accommodating up to 350 guests, its versatile capacity caters to both intimate gatherings and grand affairs. Heights Villa Houston boasts well-appointed get-ready suites, two expansive ballroom spaces adorned with chandeliers, and outdoor courtyard areas.
Butler's Courtyard
Butler's Courtyard wedding venue in Houston, offers an exquisite blend of historic elegance and industrial chic, creating a distinctive setting for your special day. With an experienced team of Wedding Consultants ensuring meticulous attention to detail and flexibility, this venue accommodates up to 250 guests. From its covered outdoor space to indoor event areas, Butler's Courtyard provides a versatile backdrop for a variety of ceremony types, becoming a perfect choice for couples seeking an enchanting and personalized celebration.
Dukessa
Dukessa, a premier wedding venue nestled in Houston's Galleria area, boasts an impressive capacity for up to 250 guests. Offering an all-inclusive package that includes award-winning catering, a luxurious bridal suite, grooms room, valet service, and more, Dukessa Houston ensures not only a stress-free planning process but a stunning, Instagram-worthy experience for couples.
Sterling Banquet Hall
Sterling Banquet Halls in Houston exudes elegance as a versatile wedding venue with a selection of event spaces across the city. The hall's convenient location close to major routes and the airport ensures accessibility for all. Boasting an on-site chapel, two event halls, and a capacity of up to 400 guests, this venue offers a splendid setting for both grand and intimate celebrations. The neutral-toned decor and partnerships with local vendors streamline planning, while amenities like a dedicated bartender and assistance with accommodations make Sterling Banquet Hall a comprehensive choice for commemorating love stories of all kinds.
Crystal Ballroom
Elegance and history converge at the Crystal Ballroom Houston. This historic Houston ballrooms exudes lavish charm with silk draperies, crystal chandeliers, and hand-painted murals. Accommodating 300+ guests, its unique features, including arched mahogany French doors and a wrap-around balcony, create an enchanting setting for various ceremony types and offer amenities ranging from covered outdoor spaces to on-site accommodations, making it the epitome of sophistication.
The Parador
The Parador, a historic gem built in 1928, resides gracefully in Houston's Museum District. This Mediterranean/Byzantine-style venue, listed as a state historic site, offers two grand adjoining spaces featuring enchanting courtyards and gardens, creating an ambiance of timeless allure for weddings. Having a capacity of 300+, The Parador's elegant ballroom and picturesque gardens form an ideal backdrop for couples seeking a captivating blend of history and sophistication on their special day.
Silver Sycamore
Silver Sycamore offers a picturesque setting for your special day. As a woman-owned business, Silver Sycamore caters to a range of ceremony types and can accommodate up to 300 guests, providing an array of settings from a backyard and garden to a ballroom and historic venue.
Mona Lisa Events At Le Jardin
Discover enchantment at Mona Lisa Events at Le Jardin, an exquisite wedding venue in Houston where elegance meets natural beauty. Containing a capacity of 300+, Le Jardin offers versatile spaces from covered outdoors to ballroom settings, ensuring your private gathering becomes a breathtaking reality. From intimate gardens to meticulous service, your dream wedding is tailored to perfection, making your special day an unforgettable masterpiece.
The Bougainvilleas
Celebrate love's journey at The Bougainvilleas, Houston's enchanting wedding venue. With a capacity for 300+ guests, raise your glass to five years of cherished memories, and discover our exquisite indoor and covered outdoor event spaces. Join them in toasting to the future as you explore their versatile settings, outstanding vendors, and delectable cuisine, ensuring your special day is everything you've dreamed of.
Waters Edge
Waters Edge Houston offers a captivating waterfront setting with a Medjool palm tree aisle, embracing your unique love story. Just 30 minutes from Downtown Houston, this destination-like venue accommodates up to 250 guests indoors and an additional 200 on the waterside lawn, making it ideal for larger celebrations. From traditional to fusion weddings, their expertise spans diverse ceremonies, while amenities, like covered outdoor space, dressing rooms, and on-site accommodations, ensure your special day is flawless.
The Majestic Metro
Nestled within Houston's vibrant Market Square Historic District, The Majestic Metro is a captivating wedding venue that blends historic charm with modern energy. Built in 1926 and recently restored to its former glory, this venue invites couples to enter the city's pulse, offering an ideal location at the heart of excitement and adventure. With a stage reminiscent of its theatrical past, an elegant ballroom, and accommodations for up to 200 guests, The Majestic Metro Houston sets the stage for an unforgettable celebration, where history and style unite seamlessly to make your wedding day shine.
The Bell Tower on 34th
The Bell Tower on 34th wedding venue is an enchanting wedding venue with a capacity of up to 300 guests. Its captivating architecture and lush garden spaces provide a stylish and intimate setting for couples to celebrate their special day. Bell Tower Houston all-inclusive packages, attentive event producers, and professional in-house culinary and serving staff ensures that every detail is meticulously taken care of, allowing couples to create unforgettable and everlasting wedding memories.
The Gallery
The Gallery wedding venue located in Houston's Galleria area, exudes timeless beauty with its French Mediterranean-style villa nestled amongst oak trees and manicured landscapes. With capacities accommodating 300+ guests, couples are welcomed by owner Paula H. Schulenburg to immerse themselves in the villa's old-world charm, offering refined architecture harmoniously integrated with natural elements.
The Meekermark
Nestled just 20 minutes outside Houston in Magnolia, The Meekermark is a captivating wedding venue with a rich historical legacy. Set within a reconstructed two-century-old barn, its rustic beauty is complemented by modern finishes, offering a stunning backdrop for your celebration. Its open-air chapel featuring unique soaring beams and floating windows, a spacious reception area flooded with natural light, and vast outdoor grounds accommodating up to 200 guests blend history, modernity, and nature. As a woman-owned business, Meekermark Houston warm team ensures your wedding day is flawlessly picture-perfect, making each moment feel like family.
Chateau Cocomar
Chateau Cocomar, a European-inspired wedding estate, elegantly graces Houston's suburbs with its 37,000-square-foot mansion set amidst 7 rolling acres of land. Originally a single-family mansion, its transformation in 2011 has created a venue reminiscent of royalty, complete with 7 grand suites. Its remarkable capacity for up to 1000 guests promises a regal experience, making Chateau Cocomar Houston the perfect canvas for those seeking a truly grand wedding celebration.
Madera Estates
Madera Estates, a Conroe-based wedding venue near Houston, boasts an enchanting Spanish-Mexican architectural flair. With a main reception space, the Hacienda, accommodating up to 330 guests, complete with a VIP lounge, elegant chandeliers, and an exclusive cake room, it sets the stage for a sumptuous celebration. Beyond its luxurious indoors, the venue's outdoor terrace offers a stylish setting for cocktails and conversations, while the fire pit courtyard creates a cozy, starlit ambiance.
The Clubs at Houston Oaks
Discover the enchanting allure of The Clubs at Houston Oaks, a captivating wedding venue nestled amidst 1000 acres of breathtaking Hockley countryside. Graced by 100-200 year old oak trees, this hidden gem welcomes you with a 15th-century French Chapel by a pristine lake for an exclusive ceremony. The charm doesn't end there; accommodation at the inn and luxury cottages beckons your guests to fully indulge in the Houston Oaks experience.
The Grand Texana
The Grand Texana is a captivating boutique wedding venue exuding rustic elegance. With a capacity for up to 150 guests, its two white historic barns and charming estate provide an intimate, stress-free all-inclusive wedding experience. From its picturesque chapel with panoramic views to its beautifully lit pavilion under the Texas skies, The Grand Texana offers unmatched ambiance and warm professionalism, creating a truly enchanting space for unforgettable memories.
Tiny Boxwoods
Tiny Boxwoods Houston offers an intimate and enchanting space with a seated capacity of 80, a buffet capacity of 130, and a standing capacity of 130. Since 2011, it has been a haven for celebrations, providing both indoor and outdoor spaces for your special day. Tiny Boxwoods's charming ambiance, catering options, and alcohol services ensure a memorable and accessible experience for both adults and children, making it an ideal choice for your unforgettable celebration.
McGovern Centennial Gardens
McGovern Centennial Gardens wedding venue beckons with its enchanting 8-acre botanical haven. A testament to architectural brilliance, the Cherie Flores Garden Pavilion provides an indoor expanse of 2,200 square feet, featuring a captivating glass wall overlooking a plaza and the 30-foot Mount with its cascading waterfall—a perfect setting for seated receptions of up to 150 guests. Amidst lush greenery, the Celebration Garden offers a year-round outdoor space, creating an idyllic backdrop for weddings of up to 200 guests.
Ashton Gardens
Discover a haven of natural beauty and city convenience at Ashton Gardens Houston. Hosting up to 300 guests, Ashton Gardens is a seamless blend of elegance and nature, offering customizable packages, culinary excellence, and a range of services. From intimate elopements to lavish affairs, let this enchanting setting weave its magic into your celebration.
Beckendorff Farms
Beckendorff Farms Houston offers a historic wedding venue with a serene rustic charm. Set against the picturesque backdrop of the surrounding countryside, this family-owned property provides a tranquil haven for your celebration. With a capacity of up to 300 guests, you can exchange vows outdoors amidst leafy trees and then move seamlessly into the event barn, featuring timber interiors and copper accents. The venue's in-house event planning, rental services, and recommended catering company ensure a seamless experience, allowing you to focus on creating cherished memories.
The Farmhouse
This Farm House in Houston offers a pristine white canvas for couples to infuse their unique personalities. Its indoor and outdoor spaces accommodate 50-300 guests, making it suitable for both intimate gatherings and grand celebrations. In addition, they offer all-day rentals and a range of amenities, from furnished lounges to outdoor bars and lawn games, which ensures a seamless and memorable wedding day tailored to every couple's vision.
The Houston Rental Studio
The Houston Rental Studio shines, combining an industrial chic aesthetic with urban sophistication. Its spacious capacity to accommodate both intimate gatherings and larger celebrations sets the stage for couples to exchange vows in a stylish and contemporary setting brimming with creative possibilities.
Brennan's of Houston
For over four decades, Brennan's Houston has been a haven for brides seeking genuine Southern hospitality. With a range of spaces, from intimate courtyards to spacious rooms, this venue can bring your wedding dreams to life. Its capacity to accommodate celebrations of all sizes and a skilled culinary team ensures a taste of elegance and charm for your special day.
Hughes Manor
Hughes Manor Houston, nestled in the heart of the Washington Heights District, marries modern luxury with industrial-chic aesthetics. Embracing the city's historical legacy, the venue seamlessly blends past and present, offering a timeless backdrop for events. Its capacity of up to 250 guests boasts a range of amenities, including indoor and outdoor event spaces, dressing rooms, on-site accommodations, and wireless internet, ensuring an unforgettable occasion in a setting that effortlessly captures the essence of Houston's charm.
The Prairie at Roundtop
The Prairie at Round top welcomes couples to celebrate their love amid its charming surroundings. Its seated capacity of 150, buffet capacity of 200, and standing capacity of 300 offers versatile options for gatherings of various sizes since 2011. This enchanting space features both indoor and outdoor venues, and it goes beyond just being a venue – it's an experience. With flexibility in catering choices and alcohol options, it allows couples to customize their celebration.
The Astorian
The Astorian Houston boasts a 1920s theme and a radiant banquet hall that transports guests back in time. With an impressive capacity of 300+, this pet-friendly venue, established in 2012, offers not just a space but an experience. Original art pieces, timeless mosaics, four-story sculptures, and a 12-foot gold-plated clock further elevate the venue's enchanting atmosphere. Astorian Houston dedicated service includes event planning, spacious dressing rooms, shuttle services, valet parking, and a licensed bar service.
Tiny's No. 5
Tiny's No. 5 Houston graciously accommodates intimate celebrations with a seated capacity of 100 and a standing capacity of 115. Since 2011, this venue has woven love stories within its indoor and outdoor spaces, offering an enchanting backdrop for cherished moments. Moreover, Tiny's No. 5 welcomes couples with its charm, offering amenities such as dining tables, onsite restrooms, and accessibility features to ensure a seamless celebration.
Wedding Transportation
Arriving at your wedding day with elegance and ease is an art in itself. From ensuring guests' comfortable travels to adding a touch of sophistication to the newlyweds' grand entrance, wedding transportation orchestrates the flow of your celebration. Let's delve into the two essential aspects of wedding car rental:
1. Guest Transportation:
Ensuring seamless guest group transportation is a key element in orchestrating a successful wedding. For out-of-town guests or those who may not be familiar with the area, arranging luxury transportation can significantly enhance their experience. Wedding transportation services from designated hotels to the wedding venue not only alleviate stress but also foster a sense of togetherness among guests. Offering transportation like 12 passenger sprinter van, showcases thoughtfulness, ensuring everyone arrives punctually and can fully immerse themselves in the celebration without the worries of navigating unfamiliar roads or parking.
2. Newlyweds
The journey of the bride and groom on their wedding day is as significant as the ceremony itself. In the lead-up to the big day, separate bride and groom transportation is often arranged to maintain tradition and uphold the element of surprise. These Wedding limos or other rides serve as private moments of reflection and anticipation, allowing the couple to mentally prepare for the life-changing event ahead.
On the wedding day, a shared pride transportation experience can be a symbol of unity and a chance to steal a few moments alone amidst the festivities. As they leave the ceremony as newlyweds, a stylish car adds a touch of grandeur to their departure, leaving an indelible memory etched in their hearts. So, it is suggested to visit a professional wedding car rental Houston and rent limo for wedding. Nowadays newlyweds also select black cars for their special day to enter the venue in style.
The Best Wedding Car Service in Houston
Among the myriad wedding transportation services in Houston, LavishRide reigns supreme. Recognized for their impeccable black car service Houston, they elevate the wedding experience with sophistication and comfort. For unforgettable memories, Lavish Ride recommends two exquisite options: the 2023 Cadillac Escalade premium luxury and the sleek black Lincoln Navigator. Both vehicles exude elegance and opulence, promising the perfect ride for the newlyweds' remarkable day.
By choosing LavishRide, you're not just securing transportation; you're crafting an unforgettable memory. Don't hesitate to book your ride online with LavishRide online booking system, ensuring your journey into marital bliss is as luxurious as beautiful.
Conclusion
As we conclude our journey through the enchanting world of wedding venues in Houston, it's evident that this city holds a kaleidoscope of possibilities for couples ready to say "I do." From historic landmarks that echo the tales of generations to contemporary spaces that celebrate modern love, Houston's offerings cater to every couple's unique vision.
Amidst the bustling energy of the city, the charm of its gardens, and the allure of its urban landscapes, your dream wedding venue awaits. We've explored the significance of meticulous arrangements, the symbolism of embarking on a new journey, and the artistry of personal preferences, all coming together to create a day that mirrors your love story.
Through your personal experience, if you think that we have overlooked any of the essential wedding venues in Houston, do not hesitate to contact us by writing a comment, and we will be pleased to add them to the article to spread the benefit to those planning to get married. As you embark on this exciting chapter, remember that Houston's vibrant canvas awaits your unique brushstrokes to create a wedding day that will be etched in the hearts of all who gather to celebrate your love.