The Ultimate Guide to Houston Wedding Transportation Service: Ensuring the Luxurious and Stress-Free Environment
Make your special day unforgettable with our Houston wedding transportation service. Elegant and reliable wedding transport to ensure a seamless.
Wedding – a day that is considered to be the most significant occasion ones get to live in a lifetime. It is a day of pure joy, happiness, overwhelming emotions, and celebration of love. Tying the knot to the love of your life on a perfect day, in a perfect venue, ambiance, setting, and environment is something we all dream of. It takes a lot of organizing, detailing, and planning for months to make this day special for both bride and groom. For the big day, hiring a luxury wedding transportation service is something you must not forget to make the day more memorable.
According to the "The Knot 2021 Real Wedding Study Survey" out of 15000 couples, 37% of newlyweds hired luxury wedding transportation services. People usually spend 2 to 5% of their wedding budget on wedding transportation services to make things smooth and exclusive at the same time. In destination weddings, the transportation services serve multiple purposes from picking up guests from the airport to their accommodation and venue. Luxury wedding vehicles often make a big impact during the entrance of the bride and groom, and it also looks perfect in wedding photography.
Houston is probably the best city for destination weddings as it offers more than 50 gorgeous venues and places to have the picture-perfect dream wedding. H-Town offers natural and aesthetically pleasing views, landmark architecture, exclusive cuisine options, and suitable weather for outdoor ceremonies. The comprehensive options of wedding transportation in Houston are another big thing going in favor of wedding planners.
8 Types of wedding transportation services in Houston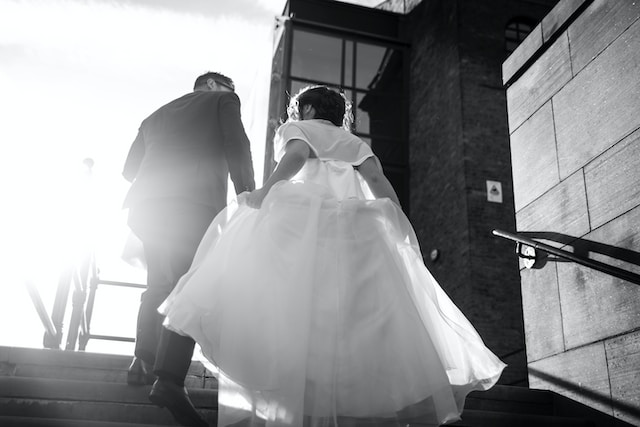 Houston City excels in offering exclusive wedding transportation services of different types to cater to the needs of couples. Houston offers:
Limousines

Vintage Cars

Luxury sedans

Luxury SUVs

Party buses

Horse-drawn carriages

Helicopters

Sprinter Van
1- Limousine
Booking an exclusive wedding limousine is always a great option, as it adds value and luxury to the whole event. Usually, the planner calls the limo for wedding guests so they can also experience the exclusivity and festivities of the special day with the bride and groom. When thinking of wedding transportation ideas, the Limousine comes up first as it offers comfort and extravagance equally. Limousine is perhaps the most booked wedding transportation service in the United States and the world.
2- Vintage Cars
Vintage cars are another incredible option for wedding transportation, imagine pulling up at your wedding in a classic Bentley. The wedding vintage cars give festive vibes and made the wedding photography looks so elegant and cool. People usually book classics Austin, Rolls Royce, Beauford, Imperial, Regent, and other vintage cars for weddings to cherish their special day.
3- Luxury Sedans
Marriage events without wedding car rentals like luxury sedans are incomplete, as having luxury wedding transportation becomes the trend. The VIP transportation services are not only used by the couple, but it also offers great help in transporting the guests in a lavish and comfortable environment. Houston has many establishments that offer all-exclusive luxury car rental and wedding chauffeur services for pre-ceremony and wedding parties.
4- Luxury SUV
A wedding is something where all the friends and family come together to celebrate the love with the bride and groom and participate in their happiness. Hiring a luxury SUV to provide comfortable transportation to wedding guests, family, and friends is another essential part of wedding planning. The SUV transport not only offers safe trips but also adds value to the event with its lavish looks and complimentary amenities. The SUV transportation services prove to be very helpful in a wedding, and the couple can also choose their favorite SUV according to the wedding theme.
5- Party Buses
Booking a party bus rental for the wedding is certainly the most fun option for planners. The party bus rentals are insanely famous in modern times and it offers nonstop-party options between different venues. Party buses can transport more people at once, so all the guests can enjoy the festivities together without worrying about anything else. Party buses provide the most efficient yet entertaining wedding transportation services for couples and guests. The party buses can be decorated according to the wedding theme and it also offers far more amenities like a dance floor and better seating arrangements.
6- Horse-drawn carriages
Horse-drawn carriages are another most booked transportation service in modern times. Although booking the horse and carriage rental is old school, it's still very popular around the world. Horse-drawn carriages are considered to be very romantic and they give fairy-tale vibes, guests also seem to enjoy riding on a carriage to experience the old-time traditions and rituals. The bride and groom's entries on a horse-drawn carriage are a sight to behold for years, as it becomes the everlasting memories of the newlyweds. Booking the horse and carriage rental for weddings is a must-experience thing.
7- Helicopters
Another thrilling or adventurous wedding transportation service is booking a helicopter rental for the event. Talking about making an impression, arriving at a venue by helicopter makes the perfect entry for the groom and bride. The experience of helicopter wedding transportation is unparalleled and it also leaves behind incredible memories for a lifetime. Having a helicopter as wedding transport also looks unbelievable in wedding photos and videos.
8- Sprinter Van
The luxury sprinter van can also be used as wedding transport, as it offers more seats to guests and provides an exclusive environment. Booking a Mercedes Sprinter rental is a classic option, as everything about this van screams extravagance and premium. The luxury Mercedes sprinter offers comprehensive amenities and services, which is the perfect option for wedding transportation for guests, families, and couples.
Factors to Consider When Choosing a Wedding Transportation Service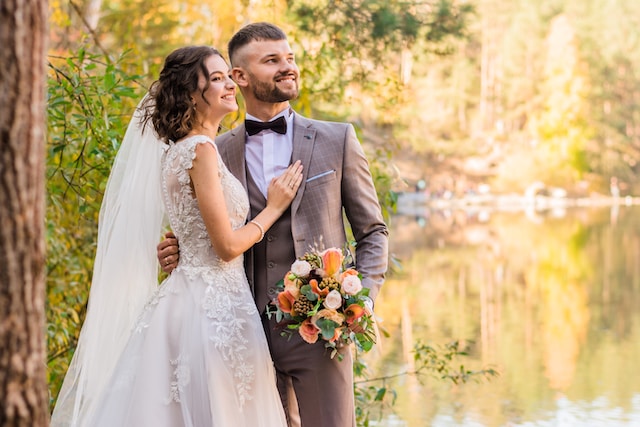 Booking a perfect wedding transportation is somewhat of a tricky task, as it involves considering multiple factors. The main factors that go behind selecting the right transportation service for a wedding are mentioned below:
Before the wedding, the couples are probably the busiest people. They need to plan, organize, strategize, and execute the wedding perfectly to make things smooth for others and themselves. In this situation, the bride or groom can't stress about transporting guests to and from the venue. So it is important to choose stress-free transportation services to handle the moving of guests. Choosing the right vehicle for the couple's entry can also prove to be a stress reduction option.
A comfortable ride is certainly the most important factor to consider while booking a transportation service. It is important to select the fleet that ensures the utmost safety, premium service, and comfortable transportation. Wedding days are usually long and hectic, so taking care of the comfort of guests and newlywed couples should be the primary objective of the transportation service.
Weddings are usually the time of celebration, everybody comes up dressed to the nine so it is very important to leave the perfect impression. Booking luxury and high end car transport adds value to the events and matches the vibe of the occasion. It also makes the couple feels exclusive, important, and happy. The VIP car transport offers great help in making the event more smooth and quite memorable.
The chauffeur plays a crucial role in offering the perfect wedding transportation service to the guest and groom. While selecting the transport services it is important to consider the professional private chauffeur for the event. The safety, and comfort of the guest and the happy couple is primarily the goal of chauffeured transportation. The wedding transport chauffeur should be punctual, fully trained, friendly, and offers assistance to guest with special needs.
Wedding events usually require luxury venue services, but luxury style transportation is equally decisive. The wedding transportation service should match the luxury lifestyle of the couple to add value to the event and make it even more special. When choosing transport services, selecting modern-style fleets and amenities is something to look for. All the small details should be considered to organize a perfect event that everyone can relish and take part in.
A wedding is a time of festivity, joyfulness, and harmony which create unforgettable memories for a lifetime. The bride and groom will always remember this day for the rest of their life. That's why a lot of time is put into planning the perfect wedding event. The wedding transportation service should also reflect the merriments of the event and play its part in leaving an unforgettable memory.
Lavish Ride Wedding Luxury Transportation Service
Lavish Ride is offering its premium black car wedding transportation services in Houston for over a decade. The vision of LavishRide is to provide luxury transportation with incomparable services and amenities to create a memorable experience for guests. The comprehensive fleets include luxury sedans, luxury SUVs, and exclusive Sprinter Van with well-trained chauffeurs to ensure the safe and best wedding transportation services in Houston. Booking an exclusive wedding car rental from Lavish Ride is very easy with its user-friendly online booking system and 24/7 customer support.
Conclusion
Selecting the perfect wedding transportation services can often be a time taking task. Lavish Ride is the perfect solution as it ticks all the boxes, offers affordable and customized packages according to the needs of the guest, and takes care of all the weddings and other events. Customer satisfaction, high-end vehicles, premium services, amenities, safety, and comfort are the factors making Lavish Ride the top choice for couples planning their wedding in Houston. Need stress-free and luxurious wedding transportation? Book your high-class wedding chauffeur service with Lavish Ride to make your big even more special. Lavish
Ride: Secure Your Safety