Ultimate Guide to Entertainment Things to Do in Houston This Weekend
Plan your perfect entertainment itinerary with our recommendations and make the most of your time in Houston's lively metropolis.
When it comes to entertainment, Houston hits it out of the park. This lively city offers up endless options for fun from morning to night. Fabulous museums will feed your mind, and the performing arts will stir your soul. Outdoor spaces let you soak up the Texan sun and get moving. Pro sports teams give you a dose of thrilling competition. Hopping nightlife districts serve up music, drinks, and dancing galore. And eclectic shops provide retail therapy for finding those perfect local treasures. Houston's got it all - world-class culture, entertainment for days, and off-the-charts energy.
This guide covers the top entertainment attractions and things to do in Houston this weekend, or anytime you're exploring the city.
As the fourth largest metro area in the U.S., Houston boasts an incredibly diverse entertainment offering for all interests. Families can enjoy interactive museums like the Children's Museum of
Houston and Space Center Houston. For sports fans, Houston has professional teams for every major league, from the Astros to the Texans. The city's performing arts scene shines with permanent companies like the Houston Symphony and Houston Grand Opera.
Houston also has a thriving nightlife scene with countless live music venues, hip cocktail bars, and cutting-edge dance clubs. Outdoor enthusiasts will find plenty of active things to do in Houston, from hiking and biking trails to boating and beach trips. And shoppers can explore the 19 blocks at the upscale Galleria Mall.
From cultural institutions like the Museum of Fine Arts to annual events like the Livestock Show and Rodeo, Houston provides a lineup of world-class entertainment in Houston for visitors and locals alike. This guide offers the inside scoop on the best family-friendly museums, top-rated restaurants, famous annual events, outdoor activities, performing arts and live music, sports teams, nightlife hot spots, and much more. Keep reading for the ultimate list of fun things to do in Houston today, this weekend, and beyond.
Why Houston is the Place to Be for Entertainment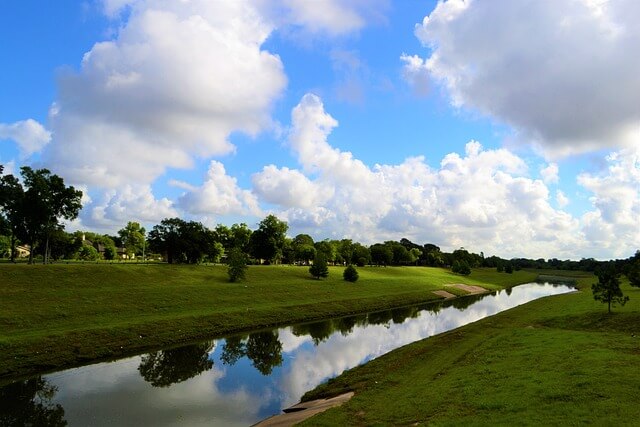 Regarding an energetic, diverse entertainment scene, Houston emerges as a top-tier destination and a place to be. With world-class Houston attractions, endless things to do in Houston, and a welcoming Southern culture that loves a good time, the city offers visitors and locals an unparalleled lineup of entertainment options.
Houston's size and diversity help make it such an outstanding place for entertainment. As the fourth largest U.S. city by population, Houston has the critical mass to support first-rate entertainment Houston offerings from the arts to sports to nightlife. Over 21 million visitors come to Houston annually, fueling demand for major conventions, events, and tourist attractions in Houston.
Culturally, Houston prides itself on an open, inviting spirit. The city embraces its cowboy heritage alongside global influences reflected in its residents, cuisine, music, and more. Houston's affordability also makes its entertainment options pleasingly accessible. These qualities unite to create an entertainment hub ready to give visitors remarkable experiences.
While many know Houston for its world-class museums, performing arts, and sports teams, the city also shines with entertainment variety. From an explosion of microbreweries and music venues to indie arts and Michelin-star dining, Houston has options for every taste. Annual events like the Livestock Show & Rodeo, Comicpalooza, and Pride Houston keep the party going year-round.
Whether you're here to catch a Broadway show, bar hop in Midtown, cheer for the home teams, or eat and drink through Houston's culinary scene, this city undoubtedly satisfies. Houston is the clear choice for an entertainment-packed getaway brimming with energy, attractions, and that famous Southern hospitality.
21 Must-See Attractions for the Perfect Weekends in Houston
Whether you're a Houston local or visiting the city, finding fun and exciting things to do on weekends can be challenging. With its dynamic mix of culture, cuisine, and energy, Houston offers many diverse attractions worth exploring on Saturdays and Sundays. From family-friendly museums and interactive art to beautiful parks and historic sites, Houston has many options to fill your perfect weekends.
To help plan an unforgettable weekend in H-Town, we've rounded up the top 21 must-see attractions based on popularity, reviews, and local expertise. From world-famous institutions to quirky off-the-beaten-path gems, these are the hottest, can't-miss spots that promise entertainment for all interests. Keep reading for the list of the best places to visit in Houston to make the most of your weekends.
Whether you're traveling solo, as a couple, or looking for family activities in Houston, you'll discover exciting new things to do in Houston across every neighborhood in the city.
1. The Houston Zoo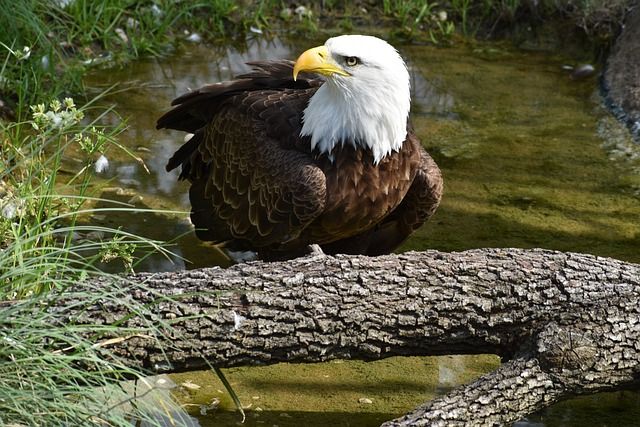 The Houston Zoo is one of the top Houston Zoo attractions and makes for an excellent family activity. This large, beautifully landscaped zoo in Houston is home to over 6,000 exotic animals representing more than 900 species. Visitors can observe African elephants, gorillas, rhinos, giraffes, lions, and other wildlife in thoughtfully designed habitats.
Interactive exhibits like the Children's Zoo and the Natural Encounters building offer immersive educational experiences. The Houston Zoo hosts many fun annual Houston Zoo events like Brew at the Zoo and Zoo Lights. During your visit, grab a bite at one of the onsite eateries. The Houston Zoo is open 7 days a week from 9 am-7 pm, with the best times to visit are weekday mornings with smaller crowds. To plan your trip to this iconic Houston zoo, check the Houston Zoo hours and buy tickets online in advance.
2. Children's Museum Houston
The Children's Museum of Houston is an interactive and educational playground perfect for kids and families. This lively Children's Museum Houston has many hands-on exhibits where children can create, build, role-play, and explore. Popular shows include the Maker Annex for science experiments, Kidtropolis with its mini-city landscape, Invention Convention to design projects, Tot Spot for toddlers, and an outdoor climbing structure.
The museum also hosts events like story time and STEM classes. Located downtown near other top Houston attractions, the Children's Museum Houston TX address is 1500 Binz St, Houston, TX 77004. With engaging exhibits spanning art, science, and environmental topics, kids will have a blast while learning and playing creatively.
Plan a fun family day at one of the top children's museums Houston has to offer.
3. Space Center Houston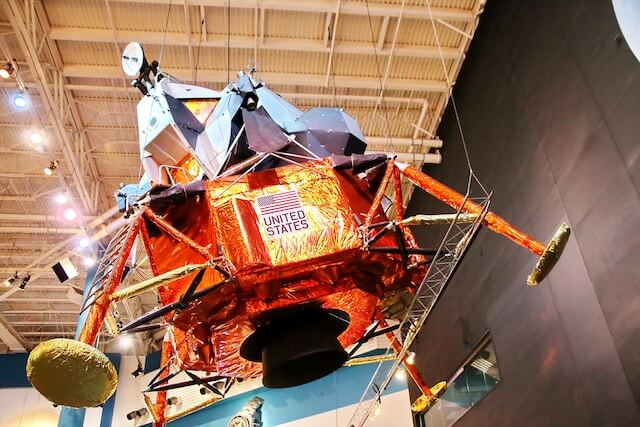 Space Center Houston is a top attraction and educational experience perfect for families and space enthusiasts. As the official NASA Space Center Houston visitor center, this destination offers immersive exhibits and tours of NASA's Johnson Space Center. Visitors can stand under a towering Saturn V rocket, touch a moon rock, see the historic Mission Control Center, train like an astronaut, and much more. Take advantage of the Independence Plaza, home to shuttle replicas and the Boeing Starliner commercial spacecraft.
General admission and combo Space Center Houston tickets provide access to the center's interactive galleries and live shows depicting NASA's past, present, and future. For an in-depth NASA tram tour, book a Level 9 Tour. Space Center Houston makes science inspiring for visitors of all ages. Explore the fascinating cosmos of space here at Texas' premier NASA Visitor Center and the home of human spaceflight.
Plan your visit to the Houston Space Center today and experience the wonders of the NASA Johnson Space Center.
4. The Menil Collection
The Menil Collection in Houston, Texas, is one of the city's top cultural attractions. Art patrons John and Dominique de Menil founded the museum in 1987 to showcase their extensive private collection.
The Menil occupies a campus of modern buildings designed by architect Renzo Piano. The tranquil setting amidst Menil Park and green spaces provides a serene environment to view art.
The museum houses over 17,000 paintings, sculptures, photographs, and artifacts. Highlights include works by modern masters like Magritte, Ernst, Warhol, and Rauschenberg. Visitors can admire Pop Art, Surrealism, Abstract Expressionism, and other 20th-century genres.
Rotating exhibitions ensure there is always something new to see at the Menil. Photography and drawings showcase the museum's deep holdings. Programs often highlight politically engaged themes and underrepresented voices.
In addition to the main building, must-see destinations include the Cy Twombly Gallery and the site-specific Dan Flavin installation. The Richmond Hall annex exhibits African and Pacific Islander tribal objects. Outdoor art is integrated seamlessly throughout the campus.
Photography is allowed so that visitors can capture memories of this world-class collection. Admission to The Menil is free, reflecting the de Menils' belief that art should be accessible to all.
The Menil Collection is located in Houston's Montrose neighborhood. The museum is open Wednesday through Sunday, 11 am to 7 pm. Galleries are closed on Mondays and Tuesdays.
For art lovers visiting Houston, a trip to the Menil is one of the top things to do. The exceptional modern art collection, serene setting, and free admission make this an essential cultural destination.
5. The Houston Museum of Natural Science (HMNS)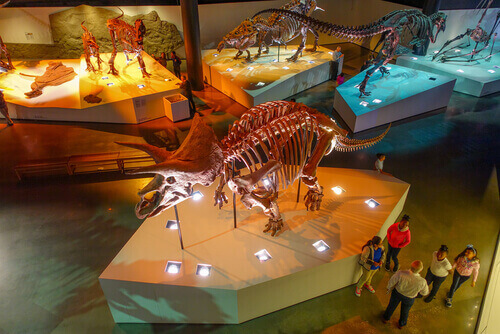 The Houston Museum of Natural Science (HMNS) is one of the most beloved Houston museums of natural science. With an unparalleled collection of exhibits spanning natural history, science, culture, and the cosmos, it makes for an educational and engaging Houston science museum experience. Visitors can journey through space in the Burke Baker Planetarium, encounter ancient Egyptian artifacts, see rare dinosaur fossils, explore the Cabinets of Curiosities, and much more.
HMNS also features an IMAX Theater and an onsite restaurant and hosts fun public Houston museum events. Take advantage of this top Houston natural science museum located in Hermann Park. The HMNS is open daily, offering daytime and evening Houston Museum of Natural Science hours for your convenience.
Buy your admission tickets online in advance to see the best natural history and science Houston museum exhibits Houston has to offer at this premier museum of natural science Houston. The HMNS complex contains permanent and temporary exhibit halls, making every visit unique.
Discover the wonders of science and nature at one of the most beloved Houston museums - the Houston Museum of Natural Science.
6. Minute Maid Park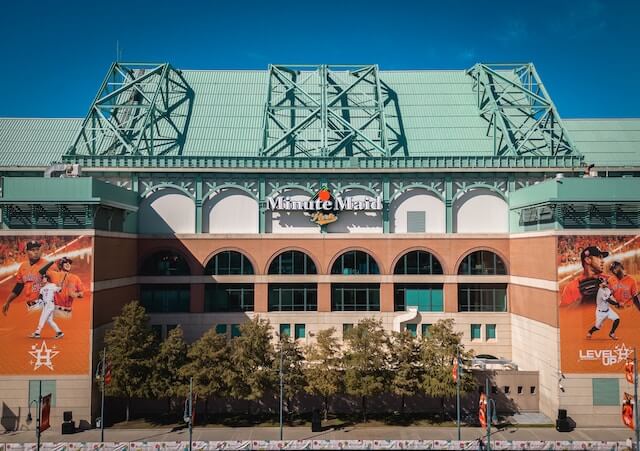 Baseball fans visiting Houston must stop at Minute Maid Park, home of the Houston Astros. As one of the city's most famous sports venues and attractions, the beautiful retro-style Minute Maid Park Houston offers an exciting gameday experience.
Visitors can tour Minute Maid Stadium year-round to see areas like the press box, luxury suites, dugout, and more. Particular highlights include the Minute Maid Park tours on non-game days that take you onto the field and into the Astros' dugout. For the ultimate experience, attend an Astros home game in downtown Houston during baseball season and enjoy ballpark food and drinks as you cheer on the team. The address for Minute Maid Park Houston TX is 501 Crawford St, Houston, TX 77002, conveniently located near downtown hotels and bars/restaurants.
Be sure to arrive early to catch batting practice before the first pitch. Minute Maid Park provides a one-of-a-kind way to enjoy America's pastime in Houston.
7. Hermann Park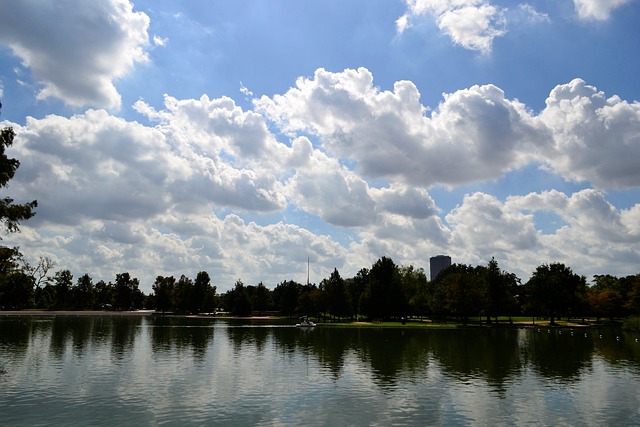 Nestled within the urban jungle of Houston, Hermann Park serves as a verdant sanctuary for city dwellers and visitors looking to unwind and revel in the outdoors. Sprawling across 445 acres, this expansive park contains trails winding through shady woods, lakeside paths perfect for pedaling rental bikes, and tranquil waters for paddle boating adventures. Those seeking activity can tee off at the golf course. And within the park are some of H-Town's attractions — the Houston Zoo's habitats, the Museum of Natural Science's halls, and the Miller Outdoor Theatre's lawn seating.
On weekends especially, Hermann Park comes alive as Houstonians flock to free public programming — yoga classes, live music, and artisan markets. With so many ways to enjoy a day outside yet still downtown, it is no wonder locals adore Hermann Park Houston. Meander its trails, pedal along the lake, spread out a picnic blanket, and watch performers. Hermann Park entices Houstonians and visitors daily to immerse themselves in this treasured urban respite on hermann park drive in Hermann Park texas.
8. The Galleria Mall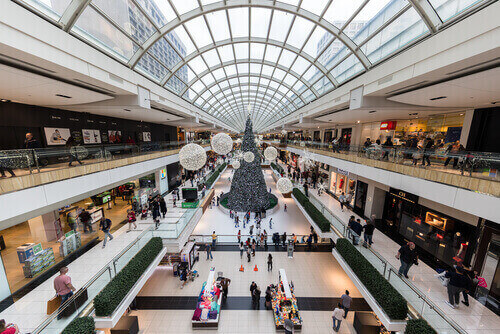 The Galleria Mall, the crown jewel of shopping in Houston's Uptown district, dazzles visitors with its vast selection of stores and restaurants. Meandering through the packed corridors, one discovers everything from haute couture to fast fashion. Massive department stores anchor the complex while boutiques of world-class designers like Gucci and Burberry tempt shoppers. When feet grow weary, restaurants ranging from food court staples to upscale steakhouses offer sustenance.
Beyond retail therapy, The Galleria entices guests with seasonal festivities like an ice rink at Christmas and weekend entertainment like lively music performances. Luxury hotels connected to the mall provide comfortable accommodations for extended stays. With so much to experience under one roof, it is no surprise that The Galleria draws over 24 million shoppers annually.
For Houstonians and tourists alike, this iconic mall is a must-visit attraction. The sheer abundance of stores and dining options, holiday events, and weekend excitement gives The Galleria a unique energy. There is no better place to take the pulse of Houston than this remarkable hub of fashion, food, and festivity. Visitors can also enjoy things to do near the Galleria Houston, like exploring the Uptown Houston area.
Inside the mall, guests will find plenty of things to do in Galleria Houston, including shopping at luxury stores and dining at upscale restaurants. The Galleria also offers many family-friendly attractions like the ice rink and live music. With the mall's prime location and abundance of stores, it's easy to see why The Galleria is one of the top things to do in the Galleria area for both tourists and locals alike.
9. Houston Museum District
Houston is home to one of the largest museum districts in the nation, making it a premier destination for arts and culture. Located just southwest of downtown, the Houston Museum District contains 20 museums spanning art, history, science, and more.
Visitors can admire Pollock and Warhol at the Museum of Fine Arts Houston, one of the largest art museums in America. The Children's Museum Houston enthralls little ones with interactive STEM exhibits. Space enthusiasts will enjoy the artifacts at Space Center Houston, including the historic Mission Control.
Other top Houston museums include the Museum of Natural Science, Contemporary Arts Museum, Holocaust Museum, Buffalo Soldiers National Museum, and Jung Center for Art and Psychology. Many museums offer free days or discounted admissions, making them ideal for budget travelers.
The Museum District is exceptionally walkable, with most institutions clustered around Hermann Park. Public transit via MetroRail and MetroBus provides easy accessibility. Numerous hotels, restaurants, and additional attractions like the Zoo and Miller Outdoor Theatre are located right within the district.
For culture and education, Houston's Museum District provides world-class exhibits, artifacts, and art in an urban park setting. Visiting these remarkable museums in Houston makes for an engaging and enlightening experience.
10. The Museum of Fine Arts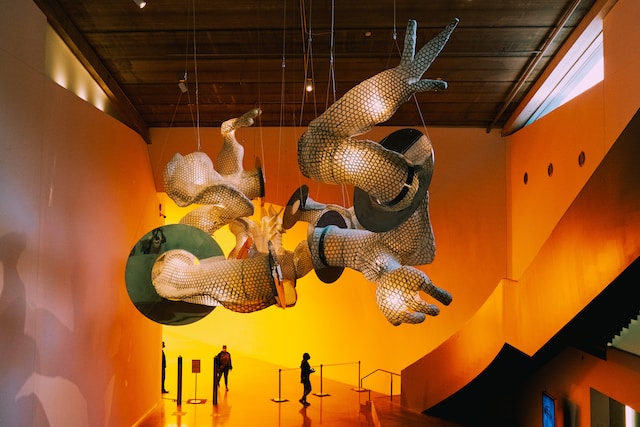 The Museum of Fine Arts, Houston (MFAH) is a must-see destination for art lovers visiting the city. The Houston Museum of Fine Arts offers visitors a thrilling journey through human creativity with a collection spanning millennia. Galleries showcase art and artifacts from ancient Egypt, Greece, and Rome, transporting you thousands of years into the past. Contrast this with MFAH Houston's impressive modern and contemporary art holdings. Warhol's electric Pop Art shares space with Pollock's energetic splatter paintings.
The experience continues into the present day with rotating exhibitions of current artists at the Museum of Fine Arts. Another highlight is the museum's photography collection - one of America's finest. Beyond the galleries, stroll through the tranquil Cullen Sculpture Garden to admire masterworks integrated into a lush garden setting at the Houston Fine Arts Museum. From ancient masks to vivid abstracts, a trip to the MFA Houston exposes you to the full range of human artistic expression.
11. Schlitterbahn Waterpark - Galveston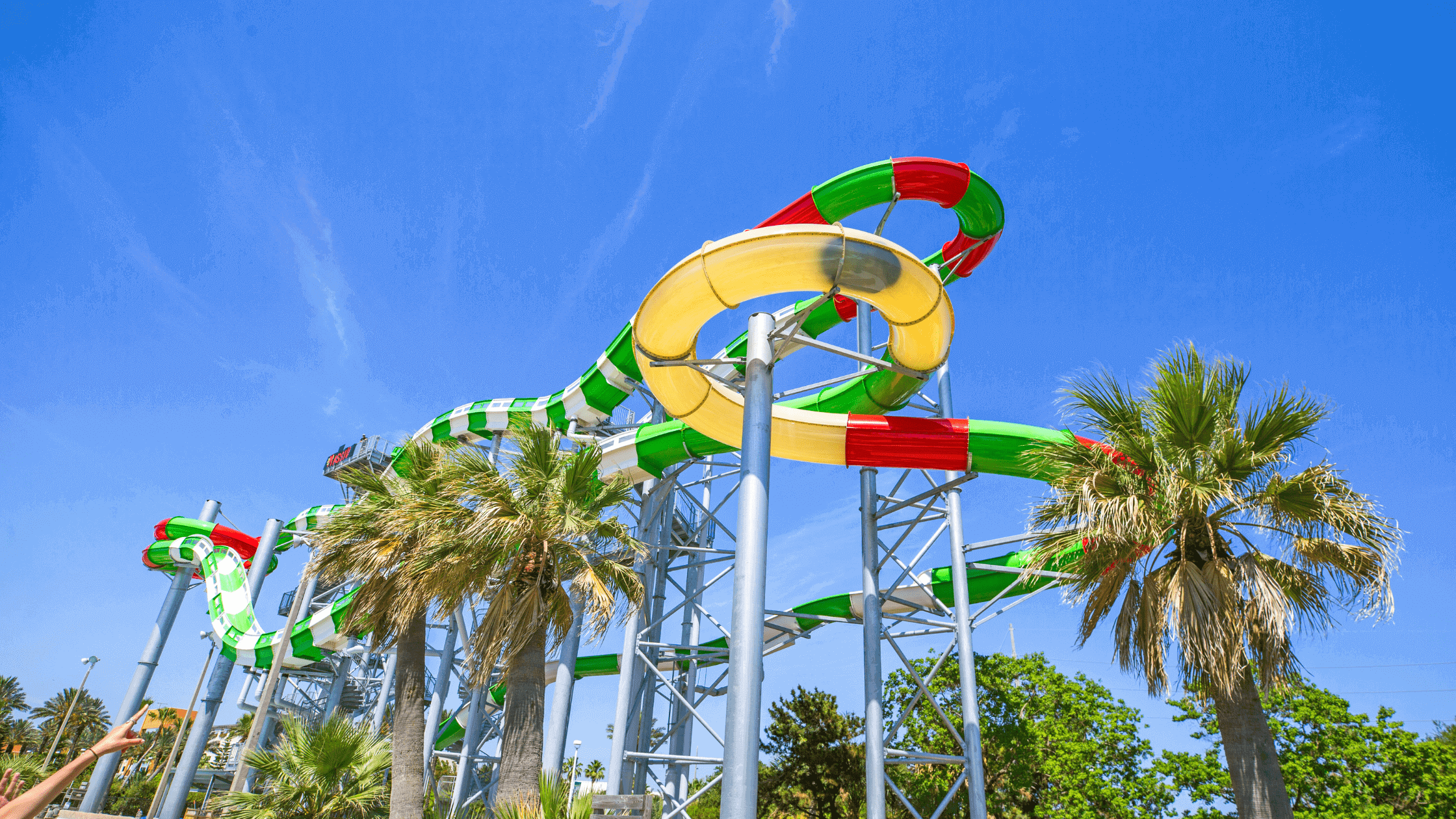 Overflowing with adrenaline-pumping rides and slides, Schlitterbahn Waterpark in Galveston is a splashing good time. From pulse-racing body slides like Dragon Blaster to tubing rides like the Surfenburg, this massive Schlitterbahn Galveston has thrills for all ages. Let loose on winding waterslides that twist and turn before emptying into plunge pools at the Schlitterbahn Texas.
Float lazily around the artificial river or rocket down speed slides where you can race with family and friends. Smaller kids will love the kids' play area with pint-sized slides and dump buckets galore at the Schlitterbahn Waterpark Galveston. When you get hungry, grab a bite at one of the park's restaurants and bars. Open during the sweltering Texas summers, Schlitterbahn Water Park provides the perfect place to cool off and make a splash.
Thanks to its prime beachfront locale, relaxing beaches are just steps away when you need a break. With its endless water-filled attractions and exceptional Gulf Coast setting, the Galveston Schlitterbahn promises a full day of aquatic fun under the sun.
12. Downtown Aquarium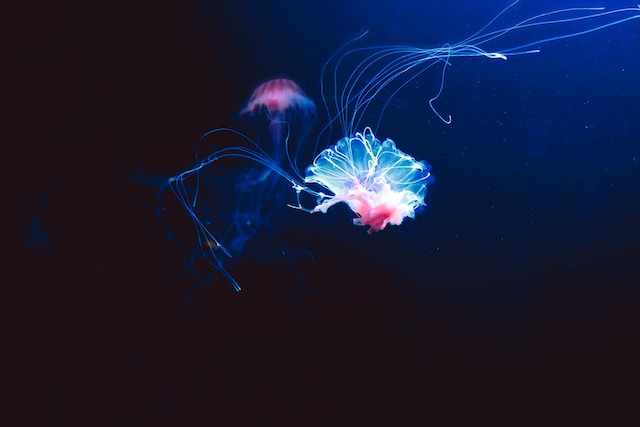 A visit to the Downtown Aquarium in Houston is an immersive experience in an underwater world. As you enter, a tank filled with exotic fish welcomes you into this aquatic adventure at the Aquarium in Houston. Wind your way through exhibits showcasing ecosystems ranging from rainforests to shipwrecks at the Houston Aquarium. See sharks glide by in the 400,000-gallon Aquarium while stingrays drift below in the touch pool at the Houston Downtown Aquarium.
For hands-on encounters, animal encounters allow you to feed and interact with birds, reptiles, and mammals. When you need a break, explore the onsite restaurant, arcade, and rides at the Aquarium Downtown. Don't miss the Aquarium's star attraction - the white tigers presented in an informative show multiple times daily.
From the minute you step inside, the Downtown Houston Aquarium surrounds you with aquatic life. Come nose-to-nose with underwater creatures worldwide at this must-visit Houston attraction. With interactive exhibits and up-close animal experiences, the Downtown Aquarium Houston is an unforgettable outing for visitors of all ages.
13. Art Car Museum
The Art Car Museum in Houston offers visitors an inventive and quirky take on the traditional museum experience. Featuring a rotating selection of art cars - vehicles transformed into rolling sculptures - the Art Car Museum Houston celebrates creativity on wheels. Wander through the garage-like space to admire cars decked out in everything from fur to doll parts to mosaic tiles at the Art Car Museum.
Marvel at the imagination behind concepts like an alligator car sculpture complete with snarling teeth at the Houston Museum. Some cars take everyday objects like cameras or musical instruments and turn them into rideable art at the Art Museum Houston. Others make political or social commentary through their design at the Houston Car Museum.
The diversity of the car artists represented ensures you'll see a range of styles and mediums at the Art Car Museum Houston. The Art Car Museum shows how an everyday form like the automobile can become a 3D canvas for artistic experimentation.
More than just unique photo ops, these functional works of art challenge perceptions and delight visitors at the Car Museums in Houston. A visit is an opportunity to see the convention-defying innovation possible when unbridled creativity takes the wheel at the hub of Art Cars Houston.
14. Bayou Bend Collection and Gardens
Nestled along the Buffalo Bayou in Houston's River Oaks neighborhood lies the Bayou Bend Collection and Gardens - a historic house museum showcasing American decorative arts and paintings. Wander through the former estate of prominent Houston philanthropist Ima Hogg to admire one of the nation's most renowned collections of American furniture, ceramics, silver, and textiles.
Marvel at treasures from the 17th to 19th centuries while gaining insight into how early Americans lived and entertained at the Bayou Bend Houston.
After exploring the mansion's ornate rooms, head outside to stroll through the home's 12 acres of picturesque gardens. Designed by renowned landscape architect Ellen Biddle Shipman, the gardens combine formal areas with more naturalistic spaces that complement the native foliage along the bayou.
From the Camellia Garden filled with magnolias to the woodland-inspired Cherry Tree Walk, Bayou Bend's grounds provide a tranquil urban oasis. Both a cultural treasure and an island of nature, Bayou Bend Garden Houston offers an enriching look at Houston's heritage within an idyllic garden retreat.
15. Buffalo Bayou Park Cistern
Hidden beneath the grassy fields along Buffalo Bayou lies the awe-inspiring Buffalo Bayou Park Cistern. This former drinking water reservoir built in 1926 now serves as an underground art space with a distinctive cavernous charm in the heart of Buffalo Bayou Houston. Descend the echoing staircase to find yourself surrounded by soaring 25-foot tall concrete columns in a vast, skylit underground chamber within the Buffalo Bayou Cistern.
An interior urban forest of repurposed tree stumps adds an organic element. The Cistern hosts an ever-changing program of immersive art installations that react to the expansive space within Buffalo Bayou Park Houston. Past exhibitions have used light and sound to create an ethereal effect within the cavernous Cistern.
Equal parts architectural wonder and evocative art environment, the Houston Cistern allows you to experience familiar green space in a brand new way. Appreciate this feat of engineering that once served Houston but now provides an unexpected opportunity to be transported by art beneath the city at the Cistern Houston.
Whether bathed in sunlight or illuminated by an art projection, the Cistern is a meditative escape into an industrial underworld.
16. The Music Box Theater
Head to The Music Box Theater in Houston for an evening of musical magic. This intimate theater venue brings the thrill of Broadway musicals to audiences with its critically acclaimed shows. Housed in an imaginatively transformed 1930s warehouse, the cozy 299-seat Music Box Theatre provides an ideal setting for fully immersing in dynamic musical productions.
Talented performers accompany dramatic set changes, costumes, and lighting to bring vocals and songs to life at the Music Box Theater Houston. Favorites like Sweeney Todd, Urinetown, and Assassins have graced The Music Box stage alongside more intimate cabaret-style musical revues in this key piece of Houston Musical Theatre.
Before the show, enjoy a themed cocktail in the lobby as anticipation builds. At intermission, singers from the cast entertain the buzzing crowd at The Music Box Theatre Houston. Conclude your evening with a trip to the piano bar for post-show music and mingling at The Music Box Houston.
The Music Box creates a vibrant, engaging musical experience from start to finish. For those seeking hard-to-find, quality Musical Theatre in Houston performed in an inviting venue, The Music Box hits all the right notes.
17. Cockrell Butterfly Center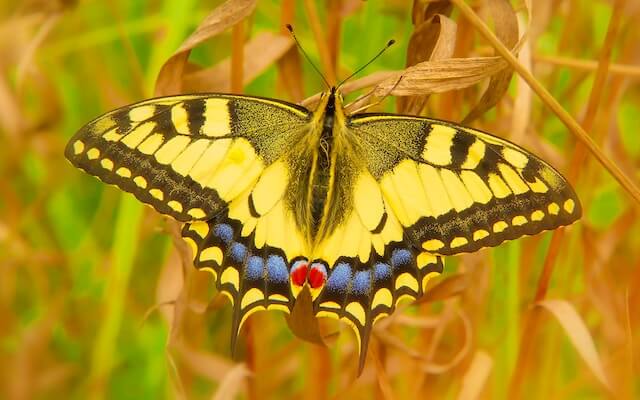 Step into the Cockrell Butterfly Center in Houston for an immersive encounter with hundreds of butterflies worldwide. This living exhibit within the Houston Butterfly Museum provides a tropical refuge for butterflies and visitors. Walk through the glass-enclosed, temperature-controlled conservatory at the Butterfly Museum Houston and watch vibrant butterflies flutter past and even land on you.
Marvel at exotic species like the bright blue morpho and the striking owl butterfly rarely seen outside their natural habitats at the Cockrell Butterfly Center Houston. Learn about the incredible metamorphosis that transforms caterpillars into winged beauties at different life cycle stations at the Cockrell Butterfly Center in Houston TX.
Beyond butterflies, explore exhibits educating on the importance of conservation and ecosystems. The center also hosts events like the annual Spring Butterfly Festival. An ideal family outing, the Cockrell Butterfly Center offers an unforgettable opportunity to get close to these delicate creatures and appreciate the wonders of the natural world.
Every visit is a dazzling immersion into a lively sanctuary with hundreds of kaleidoscopic wings.
18. Houston Arboretum & Nature Center
Nestled on the western edge of Memorial Park lies the Houston Arboretum & Nature Center, offering visitors 155 acres of natural woodlands and prairies to explore. Wander along nearly 5 miles of nature trails winding through wetland ponds, coastal prairie, and forests at the Houston Arboretum. Watch for native wildlife like birds, turtles, and butterflies thriving in their natural habitats at this prime Arboretum in Houston.
The Visitors Center at the Houston Arboretum and Nature Center features exhibits spotlighting the ecology of the Gulf Coast region. Sign up for educational programs from gardening with native plants to wildlife photography at this standout among Arboretums in Houston. Special events like summer nature camps and fall festivals provide family fun.
Escape the city within this urban oasis's multiple ecosystems and diverse botanical collections at the Arboretum Houston. As you traverse the grounds, you may spot deer, beavers, otters, and over 200 species of birds at the Nature Center Houston. Whether you come to hike, observe wildlife, or attend a workshop, the Houston Arboretum & Nature Center reveals the biodiversity just beyond the city's edge.
Here you can immerse yourself in woodland tranquility and discover the native plants and animals that call Houston home.
19. Contemporary Arts Museum Houston
Dedicated to presenting contemporary visual art, the Contemporary Arts Museum Houston (CAMH) showcases emerging artists through rotating exhibitions, events, and educational programs. Located downtown, CAMH Houston's sleek modernist building, designed by architect Gunnar Birkerts provides a light-filled home for its thought-provoking shows. Visitors can explore 3 galleries displaying paintings, photography, installations, and more by regional, national, and international artists at The Contemporary Art Museum Houston.
A gift shop offers unique contemporary jewelry, art books, and exhibition catalogs to continue your experience at the Houston Museum of Modern Art. CAMH also features a lively line-up of public programs, including artist talks, panel discussions, and mixers that delve into the concepts behind the art at the Museum of Modern Art Houston.
Watch for popular community events like the CAMH Summer Teen Program and CAMH Kids. By fostering dialogue around adventurous Houston Contemporary Art, CAMH provides a space for artistic experimentation and exchanging ideas at the Houston Contemporary Art Museum.
Here Houstonians and visitors gain exposure to what's happening in the art world while discovering the next generation of creative voices at the Houston Art Museum.
20. Beer Can House
Houston's Beer Can House is a quirky monument to recycling and repurposing. This iconic home is in the Heights neighborhood, covered in flattened beer can siding. In 1968, retired upholsterer John Milkovisch began inlaying thousands of maroon and silver cans onto the house and yard at the Beer Can House Houston.
Over 18 years, the entire home became enveloped in gleaming metal patched together through intricate patterns. Garlands of dangling pull tabs hang like tinsel while the sound of shifting cans greets visitors at The Beer Can House. Today, the Beer Can House is a museum displaying Milkovisch's rare form of folk art.
Visitors can tour the home's rooms decorated with cans and walk the grassy grounds to hear the unique "music" of the walls at the Houston Beer Can House. Part artwork, part architecture, the Beer Can House experiments with recycling in the most unexpected way. The home's shiny exterior and story of innovation have made it a beloved Houston landmark that brings a sense of wonder and playfulness to the every day can at this unique House Made of Beer Cans.
21. Rothko Chapel
Blending art, architecture, and contemplation, the Rothko Chapel in Houston offers a serene oasis for quiet reflection. Founded by philanthropists Dominique and John de Menil, the chapel was designed by architect Philip Johnson to house 12 brooding abstract paintings by Mark Rothko. The minimalist octagonal-shaped space in the heart of Chapel Houston creates an intimate, meditative setting for viewing Rothko's significant canvas works.
Sunlight from the chapel's skylight shifts throughout the day, subtly altering the paintings' dark and moody hues at the Rothko Chapel Houston. Visitors are encouraged to sit among the paintings, with benches and cushions offering seating for contemplation and prayer at The Rothko Chapel.
The Rothko Chapel also hosts musical performances, lectures, and programs aligned with its mission of creating a community around shared human experiences. More than a chapel or gallery, this unique space inspires personal and spiritual growth through Rothko Chapel Art.
The Rothko Chapel shows how thoughtful design and the power of art can provide a resonant space for nourishing the human spirit at this iconic Chapel in Houston.
Trust Lavish Ride for Luxury Transportation in Houston
Lavish Ride provides luxury transportation with a modern fleet of private cars, limos, and Sprinter vans across Houston. Our services deliver discerning clients unparalleled comfort, convenience, and memorable experiences. Whether you need a stylish ride to a concert, a party bus for a fun night out, or a private car for an important business meeting, Lavish Ride offers an array of high-end vehicles with professional drivers.
We have convenient options whether you're looking to book your ride online or in person. With amenities, we aim to make every hourly car service as indulgent as it is reliable.
At Lavish Ride, your satisfaction is our top priority. With just a few clicks, you can book a ride tailored precisely to your special event or night out needs. Our online system makes securing luxury transportation quick and convenient, especially if you seek the best driver service for hourly car use.
The Lavish Ride Experience
When your driver arrives promptly at your pickup location, you can sit back and enjoy a pampered ride with Lavish Ride. During your trip, you'll receive premier door-to-door service to your destination. Your professional chauffeur knows Houston like the back of their hand, so don't hesitate to request a preferred route or ask for recommendations on entertainment hot spots. Whether it's a one-hour limo service or an hourly driving service, we've got you covered.
Thanks to our modern fleet of pristine luxury vehicles, you'll ride in the utmost comfort and style. Our high-end sedans, SUVs, and sprinter vans feature amenities like leather seats, climate control, satellite radio, and sound systems to make your ride as enjoyable as possible. With Lavish Ride caring for the driver, you can work, relax, or chat with fellow passengers. You may even consider our hourly black car or hourly black SUV options.
Our experienced chauffeurs handle all the traffic, parking, and logistics while you avoid those headaches. You'll arrive at your destination refreshed, stress-free, and ready to enjoy your special night out or event. Whether you need a way one-hour limo ride, a daily car service in Houston, or an hourly chauffeur service, our drivers aim to deliver to you timely, safely, and in luxury.
Luxury Vehicles to Suit Your Needs
Lavish Ride offers a range of the best luxury sedans and other high-end vehicles to select the perfect option for your party's size and preferences. Our spacious 12-passenger 24-hour limo service Executive Sprinter van provides plenty of room for larger groups. Families and small groups can comfortably ride in luxury SUVs like the Cadillac Escalade or Lincoln Navigator.
Our executive sedans, like the Mercedes Benz S-Class, deliver a sleek and stylish ride for couples. You'll find all our vehicles are spotless and impeccably maintained.
Customize Your Ride With Lavish Ride
Take your Lavish Ride to the next level with our additional services. Get 24/7 service for safe late-night transportation. Opt for hourly car rentals if you need extended use of your vehicle and driver. For efficiency, pre-select point-to-point routes.
Please review our full menu of amenities and add-ons to customize your ideal Lavish Ride experience. From start to finish, we provide personalized service tailored precisely to your specifications and transportation needs.
For luxury transportation in Houston, look no further than Lavish Ride. Our service provides convenient online booking, comfortable high-end vehicles, and reliable drivers to deliver memorable experiences getting to your destination. With a personalized approach, a wide selection of immaculate vehicles, and amenities that exceed expectations, Lavish Ride is the premier provider for any occasion. Trust us to make your next ride in Houston a truly lavish one.