Exploring Galveston Port: A Guide to the Best Hotels, Dining & Cruise
This guide with all the information you need to plan your cruise trip to the Port of Galveston. Whether you are a seasoned cruiser or a first-timer.
Welcome to Port Galveston, the bustling gateway to unforgettable adventures on the high seas. This thriving port has become a popular destination for cruisers looking for convenience and entertainment. With its three terminals and close proximity to major cities like Houston, San Antonio, Dallas and Austin, it's no surprise that Galveston has become the largest cruise port outside of Florida.
The Port of Galveston may not claim to be the largest cruise port in the world (that honor belongs to Miami), but it sure does make a grand impression. Every year, more than a million passengers go on their dream vacation from here. One of the key factors contributing to its popularity is the accessibility it offers. Houston, home to about 8 million people, is only an hour away, and other major Texas cities are a few hours away, making it easy for many travelers to reach the port.
Located on the northern side of Galveston Island, the port enjoys a strategic location that shields it from the vast expanse of the Gulf of Mexico. This prime spot allows ships to quickly enter open waters in just 30r-45 minutes. However, while the port's location is ideal for cruising, it's important to note that the nearest major airport, Houston Hobby, is about 45 minutes away. Visitors arriving by air will need to arrange transport to the port, but fear not; we have provided you with all the details.
Whether you are an experienced cruiser or you are embarking on your first trip, this guide will provide you with all the information you need to navigate the Port of Galveston hassle-free. From tips for finding the perfect accommodation to enjoying delicious cuisine and getting the most out of your cruise, we've put together a comprehensive resource to ensure your Galveston adventure is nothing short of extraordinary. So, let's get started!!
Where to Stay: Hotels with High Ratings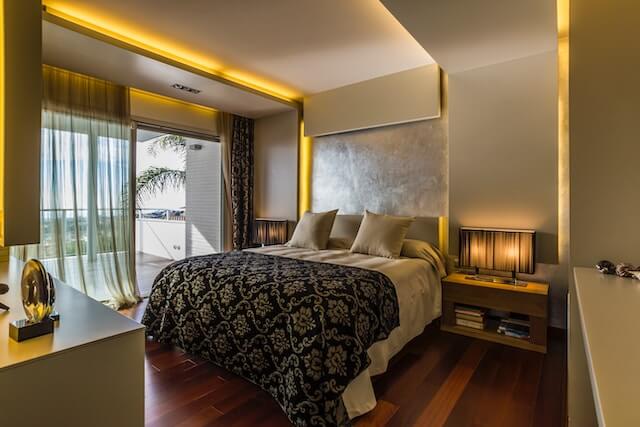 Galveston boasts a diverse selection of hotels to suit all budgets. Although there are not many hotels in Galveston port itself, the compact size of the city ensures that every hotel is close to it.
If you prefer historic charm or modern comfort, Galveston has a wide range of accommodation options to choose from. From the legendary Grand Galvez to famous chain hotels, you will find something to suit your needs in close proximity to the port. In addition, there are several resorts with large swimming pools, restaurants, and more to add luxury to your stay.
Most of the Galveston hotels are located along the Seawall, a protective barrier that was built after the devastating 1900 hurricane. This boulevard runs parallel to the island, providing Galveston hotels throughout with unobstructed views of the Gulf of Mexico. However, if you prefer a more affordable and convenient option, there are hotels on the mainland as well, just a 15-20 minute drive from Galveston.
Here are some highly-rated hotels near Galveston that are worth considering:
Courtyard Galveston Island
Discover the perfect combination of convenience and comfort at Courtyard by Marriott Galveston Island, an ideal hotel for both leisure and business trips in Galveston, TX. Located right along the Galveston Seawall, this oceanfront hotel allows easy access to popular attractions. You can also enjoy the sandy shores of Jamaica Beach, seek excitement at Pleasure Pier, and immerse yourself in nature at Galveston Island State Park. After a fun-filled day, unwind in their oceanfront rooms featuring cozy pillow-top mattresses and luxurious bedding.
You can start your day with a delicious meal at The Bistro, their on-site restaurant serving breakfast and dinner. This hotel is the perfect selection for attending an intimate celebration or conducting business meetings because their flexible event room can be adjusted according to your needs. During your leisure time, take a refreshing swim in the resort-style pool and indulge in relaxation in your own private cabana. Stay connected throughout your stay with the complimentary Wi-Fi available throughout the hotel.
Baymont by Wyndham Galveston is another best option that offers a range of amenities. It has an outdoor pool, a 24-hour business center, and an express check-in and check-out service. You'll also find useful facilities in Baymont Inn like meeting rooms, a 24-hour reception, and a safe.
This hotel has 89 comfortable rooms with everything you need for a pleasant stay. Each room includes essential amenities such as a hairdryer, microwave, and refrigerator. You can also stay connected with the Baymont Hotel's internet connection.
Baymont Hotel is a great base for exploring the local area, including popular attractions like the Port of Galveston and the University of Texas Medical Branch. It's also conveniently located near Moody Gardens and the Galveston Island Historic Pleasure Pier, both just a short drive away.
This hotel features an indoor pool, a Jacuzzi, and free Wi-Fi. Guests can enjoy express check-in and check-out, access to a 24-hour business center, and a helpful 24-hour reception. With a rich history, this hotel provides laundry facilities, meeting rooms, and a safe for guests' convenience. Stay active with access to the on-site gym. The friendly and multilingual staff can assist with dining recommendations and planning your itinerary.
Comfort Suites Galveston offers 36 rooms, each equipped with a mini-bar, refrigerator, and microwave. This hotel serves as a convenient starting point to explore attractions such as Moody Gardens, the Port of Galveston, and the local area. In addition, Galveston Island Historic Pleasure Pier is just a short car ride away, promising additional fun and adventure.
The Villa Bed & Breakfast
Enjoy a cozy stay at The Villa Bed and Breakfast Galveston TX. You'll be close to exciting attractions like Galveston Island Historic Pleasure Pier and the Grand 1894 Opera House. Galveston Bed and Breakfast offers 3 comfortable guestrooms with air-conditioning, complimentary wireless Internet, and daily housekeeping.
Take in the serene garden views and make use of amenities like tour assistance, a picnic area, and barbecue grills. Plus, a delicious full breakfast is included to start your day right. Enjoy free self-parking during your stay.
Hotel Galvez Galveston is a top destination in South Texas for leisure, weddings, business, and events. This iconic hotel Galvez has a rich historic legacy and offers excellent resort amenities, including a spa, heated saline pool with a swim-up bar, and spa jacuzzi.
One notable advantage of staying in the area is that several hotels offer parking facilities for your vehicle while you embark on your cruise. By spending a night at these hotels, you can securely leave your car at no or minimal additional cost. If you're driving to the port and planning an overnight stay, this deal is hard to beat.
Top 15 Fine Dining: Where to Eat in Galveston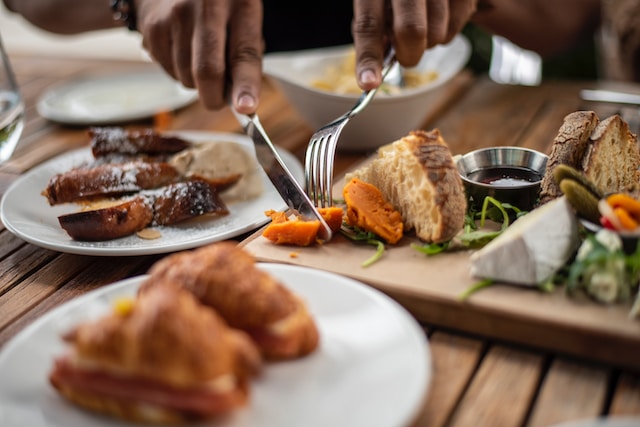 Galveston is a culinary haven for food enthusiasts seeking top-notch fine dining experiences. From delectable fresh seafood to mouthwatering southern favorites, the island offers an array of restaurants catering to every craving and budget.
Galveston restaurants, as a family-friendly foodie paradise, promise an unforgettable culinary journey through a variety of cuisines and ambiance. If you're looking for a memorable fine dining experience or a casual, relaxed meal, Galveston is the ultimate destination to savor delectable dishes in a setting that suits your taste and style.
If you are searching best seafood in Galveston, Mexican restaurants in Galveston, Seafood Galveston, or local places to eat, here is the list of the top 15 best Galveston restaurants that you must consider:
Shearn's Seafood and Prime Steaks

Rudy & Paco Restaurant & Bar

The Steakhouse

Gaido's

Grotto Ristorante

Riondo's Ristorante

Galvez Bar & Grill

Vargas Cut & Catch

Trattoria La Vigna

Willie G's Seafood & Steaks

Sapori

Saltwater Grill

Number 13 Prime Steak and Seafood

Mario's Seawall Italian & Pizzeria

Landry's Prime Seafood & Steaks
Top 20 Shopping Places in Galveston: Where to Find the Best Deals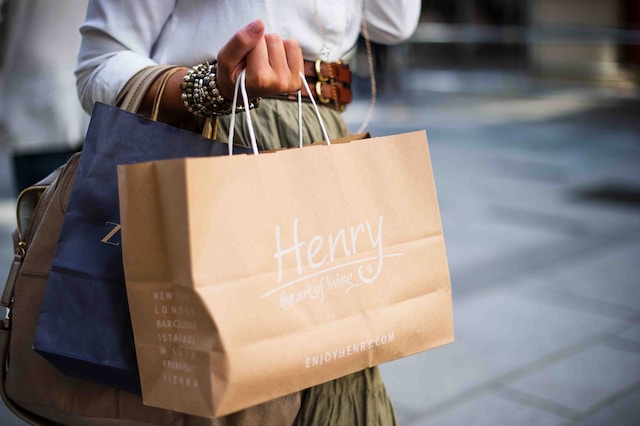 Embark on shopping in Galveston texas adventure through Galveston's top retail destinations, where you'll find a diverse range of stores and hidden gems waiting to be discovered. From the bustling seaside strip to charming and lesser-known holes in the wall, these Galveston stores offer something unique for everyone. Immerse yourself in the vibrant local culture as you explore artistic vending booths and browse through book and craft shops, allowing your own creative influences to flourish.
Catering to family needs and offering ideal options for couples on a shopping spree, you'll find a variety of shopping in Galveston TX experiences to suit your preferences. Get ready for an exciting retail journey as we unveil the 10 best places to shop in Galveston, each offering a unique and delightful retail experience:
The Bryan Museum

Nautical Antique Warehouse

Antique Warehouse

MiArt Gallery

Affaire d'art - International Fine Art Gallery

Galveston's Own Farmers Market

Collectors Gallery

G.Lee Gallery

Big House Antiques

Chymoons Vintage and Antiques

Murdoch

Anne Lane Gallery

Galveston Artist Residency Gallery

Galveston Art League Gallery

Twice Around Treasures

Shawne Moore Gallery

St. John Antiques

The Witchery

Shawne Moore Gallery

Kite's and Flagpoles Unlimited
Top-Rated Attractions & Things to Do in Galveston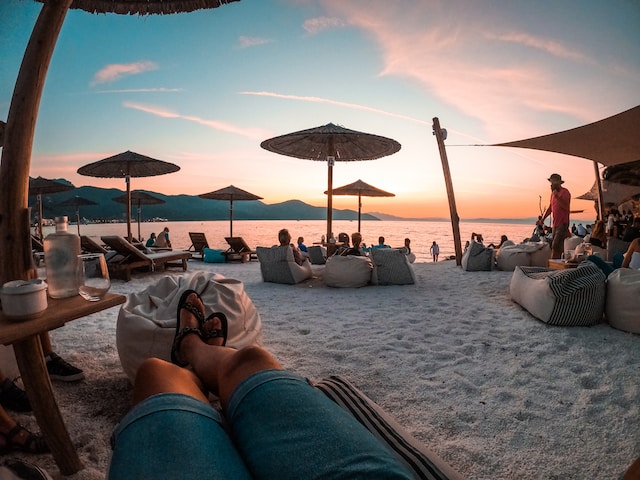 Galveston beckons visitors with a unique atmosphere and a plethora of exciting Galveston activities and many Galveston attractions. Despite its relatively small size, with a population of around 50,000, you will have an impressive array of things to do in Galveston. Whether you're arriving by cruise ship or exploring the island independently, you'll find a diverse range of top-rated attractions waiting to be explored, all conveniently located just minutes away from one another.
If you are wondering about fun things to do in galveston, consider the following best attractions during your visit:
The Strand

Moody Gardens

Schlitterbahn

Bishop's Palace

Stewart Beach

Pleasure Pier

The Bryan Museum

Hotel Galvez Ghost Tour

Moody Mansion

Galveston Island State Park

Galveston Railroad Museum

The Grand 1894 Opera House

Galveston Children's Museum

Seawolf Park

Galveston Arts Center

Galveston's Own Farmers Market

Big Reef Nature Park

East End Lagoon Nature Preserve

Historic Downtown Galveston

Galveston County Historical Museum
Best Cruise Lines in Galveston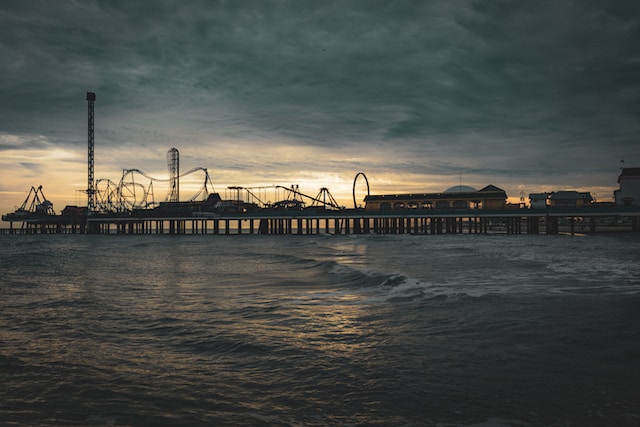 When it comes to embarking on an unforgettable cruise adventure, Galveston offers an array of options to choose from. U.S. News has carefully assessed and ranked the following Best cruises from Galveston, taking into account reviews and health ratings. So let's discuss the best cruises out of Galveston in detail:
Mariner of the Seas started in 2003 and Mariner of the Seas renovation was held in 2018. It has cool features like an Escape Room, a virtual reality trampoline called SkyPad, a Japanese restaurant called Izumi, and a surf simulator. During the update, they added 100 new rooms, improved the existing cabins and public spaces, and added a restaurant by famous chef Jamie Oliver called Jamie's Italian.
Mariner of the Seas sets sail from Orlando, offering trips to the Caribbean, Bermuda, and the Bahamas. The ship can carry 4,000 passengers and has a good crew-to-passenger ratio, ensuring excellent customer service. There are 11 dining places on the ship, including a big dining room. There are also 10 bars and lounges and fun entertainment like Broadway-style shows. For kids, there are lots of things to do, like youth programs and teen lounges. The ship has three pools and six whirlpools, which are popular spots for children.
After a big makeover in October 2019, Voyager of the Seas got exciting upgrades. They improved the rooms, added new waterslides, and made a cool laser tag area. They even created new spaces for kids, teens, and even babies, which was a first for this ship. The spa and fitness center also got better, and they refreshed the lounges all around the ship. People love the big-ship amenities like the poolside movie screen, the surf simulator, and the "virtual balconies" in some rooms.
The ship can welcome around 4,000 guests and has about 1,200 crew members, so the crew-to-passenger ratio is about 1 to 3. There are different dining options, like the main dining room, the buffet, and some casual and specialty restaurants.
When you're not in your room, you can have fun in three pools and six whirlpools, try rock climbing, or go ice skating. You can start your cruise from Boston, San Juan, or Galveston, Texas, and enjoy trips around Canada, the Caribbean, New England, and Latin America.
Harmony of Seas can welcome up to 6,687 passengers and 2,200 crew members. It launched in 2016 and got some updates in 2021. The ship has exciting activities like rock climbing walls, surf simulators, a massive 10-story slide called the Ultimate Abyss, and three big waterslides. Kids can have fun in the arcade or special clubs, while adults can relax at the spa or enjoy drinks at different bars and lounges.
When it's time to eat, there are 20 dining options to choose from in Royal Caribbean Voyager of the Seas. People who have been on the ship before especially liked the special restaurants, which offer different cuisines like Mexican and Japanese. These restaurants need reservations and may have an extra cost.
You can pick from many different types of cabins on Harmony of the Seas. More than 70% of them have balconies. In addition, Harmony of the Seas sets sail from various places like Fort Lauderdale, Orlando, Miami, and Galveston, Texas, taking people to different beautiful destinations in the Caribbean.
Jewel of the Seas was introduced in 2004. It can carry up to 2,702 passengers and has 852 crew members. The ship received a major refurbishment in 2016 and had technical matters addressed during a dry dock in 2021. People who have cruised on Jewel of the Sea appreciate that it's one of the smaller ships, which means fewer crowds in public areas.
Although Jewel of the Seas offers slightly larger cabins, it doesn't have as many activities as the bigger ships in the fleet according to Jewel of the Seas Reviews However, it still has three pools, three whirlpools, a rock climbing wall, a mini-golf course, and other facilities to keep guests entertained.
Guests can enjoy a choice of eight dining options, including five specialty venues that require an extra fee. After dinner, guests can head to one of the 13 bars, clubs, and lounges for a drink or enjoy a performance at the ship's three-story theater. For those feeling lucky, there's also a casino on board.
Jewel of the Seas offers cruises to various destinations, including North America, Europe, trans-Atlantic voyages, the Caribbean, and repositioning cruises.
The Allure of the Seas is a huge cruise ship with space for 6,780 passengers, making it one of the largest in the world. It has a lot of crew members, around 2,200, who take care of the passengers. Allures of the Sea has cool things like rock climbing walls and ice skating rinks, and it's divided into seven different areas with lots of fun activities, shows, and places to eat. Recently, it got a big makeover that cost $165 million, adding more rooms, the tallest slide at sea called the Ultimate Abyss, and new places to eat.
Some other cool things on the ship are a zip line that goes down nine decks, two surf simulators, and a floating version of Central Park with pretty gardens and trees. There are 16 places to eat on the Allure of the Seas ship, including a Starbucks. Most of the rooms have balconies, and all of them have TVs and minifridges. If you want to spend more money, you can get a Suite with a bigger balcony and concierge service. The ship sails from Orlando, Fort Lauderdale, and Galveston for trips to the Caribbean.
Similar to other Carnival ships, the Carnival Miracle offers fun activities and entertainment for travelers of all ages. In 2020, the ship underwent a renovation, adding exciting features like Guy's Burger Joint, RedFrog Rum Bar, WaterWorks, and BlueIguana Cantina, among others.
The Carnival Miracle ship also stands out for having a higher percentage of cabins with ocean views compared to other Carnival ships. Accommodation options range from budget-friendly Interior staterooms to more spacious and scenic Ocean views, Balcony, and Suite category cabins, all equipped with flat-screen TVs and 24-hour room service.
The ship offers various entertainment options, including the SkyBox Sports Bar, the Punchliner Comedy Club, and the Seuss at Sea program. When hunger strikes, passengers can choose from dining options like the main dining room, the Lido buffet, and even a specialty steakhouse (with an extra fee).
Departing from Los Angeles and San Francisco, the Carnival Miracle sails to exciting destinations such as Hawaii, Mexico, and Alaska.
Carnival Vista is a cruise ship introduced in the middle of 2016, designed to accommodate up to 3,934 passengers and 1,450 crew members. What makes Carnival Vista ship special is its unique dining, entertainment, and cabin options that you won't find on other ships in the fleet. Along with the usual kid's clubs, an adults-only retreat, and a waterpark, you can enjoy exciting new activities like the SkyRide suspended bike course, the first-ever IMAX theater at sea, and a library inspired by Dr. Seuss.
Recent passengers praised the accommodations, and you can choose from various cabin categories like Ocean View, Interior, Balcony, and Suite.
When it comes to dining, Carnival cruise ship Vista offers a diverse range of options. The Lido buffet serves a variety of dishes, including pasta, stir-fry, and salad. You can also enjoy complimentary meals at places like BlueIguana Cantina and Guy's Burger Joint. The ship sail from Galveston and Orlando, taking passengers on Caribbean cruises.
Norwegian Prima, which started sailing in October 2022, can accommodate 3,099 guests and 1,506 crew members. It comes with many popular amenities and activities loved by cruisers, along with some exciting new additions.
Norwegian Prima cruise ship offers various types of accommodations, including Studios for solo travelers, as well as Inside, Oceanview, Balcony, Club Balcony Suite, and Suite staterooms. The Haven, a special area on the ship, has been redesigned to feature more spacious suites, elegant decorations, and a private sun deck. Dining options abound, with choices like The Local Bar & Grill serving pub fare, Hudson's main dining room offering classic dishes,
For fun activities, there's a mini-golf, a racecar track, a water park with waterslides, and games like darts, shuffleboard, and pickleball. For relaxation, guests can find lounge chairs by the pool or book treatments at the spa. Entertainment includes a casino, various bars and lounges, and a theater hosting musicals, concerts, and The Price Is Right Live. In the upcoming years, Norwegian Prima will offer voyages through the Mediterranean, northern Europe, Mexico, and the Caribbean.
The Disney Magic is the oldest ship in the Disney Cruise Line fleet, and it can carry up to 2,713 passengers. It first set sail in 1998, but in 2018, it got some updates, including the "Rapunzel's Royal Table" dining experience. Disney Magic cruise has lots of family-friendly features like the AquaDuck waterslide, the Bibbidi Bobbidi Boutique where kids can dress up, and Edge, a cool interactive game center for tweens.
There's a variety of entertainment on the Disney Magic cruise ship, like live shows, a sports deck, three pools, and a splash area for little kids. One special thing about this ship is the Chill Spa, which is just for teens. When it's time to eat, there are eight places to choose from, including a restaurant just for grown-ups and buffet options. Some people liked the food, but others had mixed reviews.
The Disney Magic sails from several locations, including Galveston, Texas, San Diego, New Orleans, Miami, New York City, and San Juan, Puerto Rico. It goes on a variety of cruises, like transatlantic ones, and trips to places like the Bahamas, Canada, Bermuda, the Caribbean, and Europe.
The Norwegian Escape was first started sailing in 2015. It can carry 4,266 passengers and has 1,733 crew members. On the ship, there are exciting places like the District Brew House and The Cellars, a wine bar by Norwegian. Hungry guests have plenty of choices with 18 dining venues, including 11 specialty restaurants.
For fun activities, this ship has something for everyone in the family. Kids can play in special clubs and a water park just for them, while adults can relax with cocktails or enjoy treatments at the Mandara Spa. There are live musicals, comedy shows at the Headliners Comedy Club, and a casino with table games in the evenings.
You can start your cruise adventure from various cities, including Orlando, Miami, New York City, Barcelona, Rome, and Venice, Italy. The ship sails to exciting destinations like Canada, Bermuda, the Caribbean, and Europe.
Luxury Transportation: Traveling in Style with Lavishride
Galveston transportation has never been more luxurious than with Lavishride's exceptional Houston to galveston port transportation services. Whether you're looking to arrive at a special event in style, explore the city in comfort, or simply add a touch of elegance to your journey, Lavishride has got you covered.
Lavishride offers an impressive fleet of top-of-the-line vehicles, each meticulously maintained to provide the utmost comfort and sophistication. From sleek and spacious sedans to luxurious SUVs and lavish vans, their selection caters to various group sizes and preferences. With transparent and competitive pricing, you can choose the vehicle that suits your needs and budget without any surprises.
When you step into a Lavishride vehicle, you'll find yourself surrounded by plush leather seating, climate control, and the latest entertainment systems, ensuring a pleasurable ride from Houston IAH to cruise terminal. The experienced and professional chauffeurs are dedicated to providing impeccable service, taking care of every detail to ensure a seamless and enjoyable experience.
Experience the epitome of luxury transportation with Lavishride in Galveston. If you're a visitor or a local resident, their services will undoubtedly elevate your travel experience, allowing you to explore the city with class and elegance.
Conclusion
In conclusion, Galveston Port offers a captivating blend of experiences that are sure to leave visitors enchanted. From the top-rated hotels that cater to various budgets and preferences to the diverse dining options that tantalize taste buds with fresh seafood and southern favorites, the island welcomes travelers with open arms. With its status as the largest cruise port outside of Florida, embarking on a cruise from Galveston provides the perfect starting point for unforgettable adventures at sea. Whether you're exploring the historic Strand District, relaxing on the Seawall with stunning ocean views, or enjoying family-friendly activities, Galveston Port promises a memorable and enriching journey. Don't miss the opportunity to immerse yourself in the unique atmosphere and attractions that Galveston has to offer – visit Galveston Port and create lasting memories in this extraordinary Texas gem.