A Guide to Houston William P. Hobby Airport
Discover the ultimate guide to Houston William P. Hobby Airport. Get exclusive tips and tricks from Lavish Ride. Read now!
William P. Hobby Airport is the most significant and 2nd busiest Airport in the city of Houston, Texas. In 2022, this airport was declared the first 5-star international rating Airport in North America by an international consulting firm "Skytrax." It was opened back in 1927 and remained the main airport of Houston until the opening of the George Bush International Airport in 1969. The principal importance of this airport lies in its massive passenger engagement because Houston is a very popular city in Texas and the fourth most populous city in The United States.
Houston Hobby Airport code is "HOU", is located 8 miles away from the downtown district of Houston. The airport provides domestic and international airline services, including 56 domestic and 11 international destinations.
Though the infrastructure of the Hobby Airport Houston looks compact, it has never impacted the overall service of the Airport. HOU Airport operates the airline traffic of approximately 170 flights per day, 500,000 passengers used Houston Hobby Airport every month and approximately 6 million people travel from HOU every year. The Hobby Airport website has all the information available regarding the Hobby Airport history, flights schedule, flight route, flight status, and all the services Houston-Hobby Texas Airport offers.
History of Houston William P. Hobby Airport
Houston Airport HOU has a history of changing the name of the airport from time to time. In 1927, it was opened as a private landing field with the name of W.T. Carter field at 600-acre pasture. In 1937, the city of Houston purchased this site and bought more land and built large structures in Art Deco style, and changed its name to Houston Municipal Airport. Initially, the airport only operated 2 airlines, but after World War 2, the city paved the runways, built hangars, and installed a lighting system to expand its operation. International flights started their route from this airport in 1948. In 1950, Airport built a new modern terminal to accommodate international flights and reinforced its runaways for new turbojet aircraft and additional airline traffic. Shortly after that, the name of the Airport was replaced with Howard Hughes Municipal Airport. Howard Hughes improved aviation operations and built the first control tower of HOU Airport. The name changed multiple times after that, but in 1967 it was named William P. Hobby Airport Houston in honor of the Texas Governor and Houston civic leader.
Houston Hobby Airport (HOU): Airlines
HOU Airports operate 22 airlines, 7 international destinations, and approximately 96 domestic destinations with 116 routes in total. Mexico, Puerto Rico, Costa Rica, Jamaica, Belize, and Russia are these international destinations for Hobby Airport flights.
One of the major airlines operating through William P. Hobby Airport is Southwest Airlines Houston, with 65 routes to and from the airport. It is a US-based airline, which is known for its low-fare domestic flights. Southwest Airlines opened its first-ever international terminal at Houston William P. Hobby Airport in October 2015.
The other airlines flying out of Hobby Airport with multiple routes are:
Delta Air Lines

Allegiant Air

Kalitta Air

Frontier Airlines

Boutique Air

Eaglemed

Swift Air

JSX

American Airlines
Hobby Airport Terminals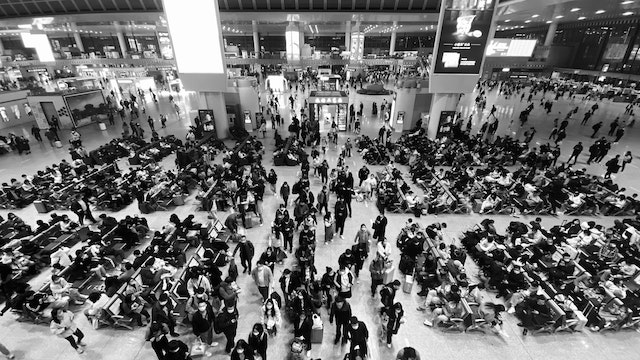 Houston William P. Hobby has only one terminal comprising two concourses connected through a long corridor. One Concourse is for domestic flights and the other deals with international Airlines. The Airport has 30 gates overall, and all are connected to each other. The Houston Hobby Terminal has a security checkpoint with a high-tech security system (TSA Screening and AIT) which provides access to both concourses. Central Concourse comprises 25 gates numbered 20–32 and 40 to 51, whereas Western Concourse has 5 gates numbered 1–5; Hobby Airport terminal map and art directories are available on the official website.
The Baggage Claim area and Hobby Airport Arrivals are located at level 1 of the terminal. The relevant concourses are responsible for the baggage collection of passengers. Level 2 of the terminals are the sites of Hobby Airport departures. Ground Transportation is available at level 1, along with the service of rental cars. Rental car counters process through shuttles and facilitate the passenger to reach their vehicle. The ground transportation service works through different zones and lanes. Lane 1 is dedicated to the rental car shuttle service, Lane 2 processes the Passenger's private pickups and taxis, Lane 3 accommodates the nearby hotel shuttles and Houston Metro bus service, Lane 4 is for the private bus services of the city while Lane 5 is a pure rideshare area.
Passengers can book a ride at William P. Hobby Airport from LavishRide, which provides the most reliable and elegant Airport car service in Houston. Lavish Ride caters to both leisure and business travelers and always meets and exceeds the expectation of passengers with its easy booking process, luxury car options, and over-the-top services.
Houston Hobby Airport Lounges
HOU has a number of places and sites to relax and calm while waiting for long hours of flights. The Hobby Airport lounge is known as the USO lounge located near the central concourse accompanying gate number 44. The USO Hobby Lounge is for active service members and military personnel. A new lounge was launched in December 2002 inside the international concourse named "Gameway." Gameway is a video game lounge aimed to give a refreshing gaming experience to passengers. In addition to it, there is a chapel for passengers to meditate and worship.
Xpresspa at the Houston Hobby Airport is facilitating passengers with delightful beauty and wellness services. The "Harmony in the Air" performing arts program hosted by Houston Hobby authorities is a wonderful platform that helps to create a calm and stress-free environment at the Airport. The program works through live performances of classical, international, and contemporary music for the passengers.
Hotels near Houston Airport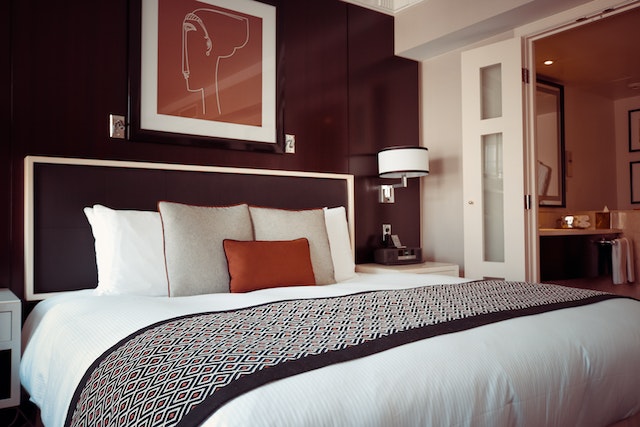 Houston Hobby Airport is surrounded by numerous hotels that are well accommodating and provide a remarkable relaxing experience. Shuttle service is available from all the Hobby Airport hotels 24 hours.
Some of the hotels near Hobby Airport HOU are:
Houston Marriott South at Hobby Airport
The Houston Marriott South at Hobby Airport is very close to HOU, Hotel offers 24-hour complimentary shuttle service to ensure the comfort of travelers. Marriott Hobby Airport hotel promises a relaxing experience; the indoor swimming pool, business center, Free parking on site, and spacious family room gain the attention of tourists.
Guests can enjoy the famous Texan steaks from the Spiritz Bar and Grill Restaurant; Continental, American breakfast buffet, and in-house Starbucks Coffee shop also entertain guests.
Comfort Suites Hobby Airport Houston
Tourists chose Comfort Suites Airport Houston for comfort, convenience, and value. The hotel offers a great deal of amenities with free Wi-Fi, free parking, free breakfast, deluxe suites, fitness center, and free airport transportation.
Hilton Garden Inn Houston Hobby Airport
Hilton Garden Inn Houston Hobby Airport is a modern, stylish, and convenient place in Houston. The 3-star accommodation of the hotel offers daily breakfasts with buffet, a la carte, and American options at the Garden Grille & Bar, and serves cocktails at the Pavilion Lounge.
Double Tree By Hilton Hotel Houston Hobby Airport
The visitors fancy the option of Double Tree Houston Hobby Airport Hotel, as the hotel is less than 2 miles away from the HOU. The location of the hotel is sublime, as it gives easy access to all the nearby attractions like Downtown Houston, Johnson Space Centre NASA, and the Port of Houston Ship Channel.
The Food and beverage services are a hallmark of DoubleTree by Hilton Hotel along with its spacious guestrooms, suites, Bar/ Lounge, and VIP room facilities.
Hampton Inn Houston Hobby Airport
The site and the facilities of Hampton Inn Houston Hobby Hotel make it a comfortable place for local and foreign travelers to stay and relax. The hotel offers family rooms, child activities, high chairs, free tea & coffee in the lobby, access to the business center, and complimentary parking.
Holiday Inn Houston-Hobby Airport
Holiday Inn Houston Hobby Hotel is situated just minutes away from HOU, hotel offers free airport transportation 24 hours. Modern fitness and large outdoor swimming is available for travelers to lay back and relax in a stress free environment.
Shopping At Houston Hobby Airport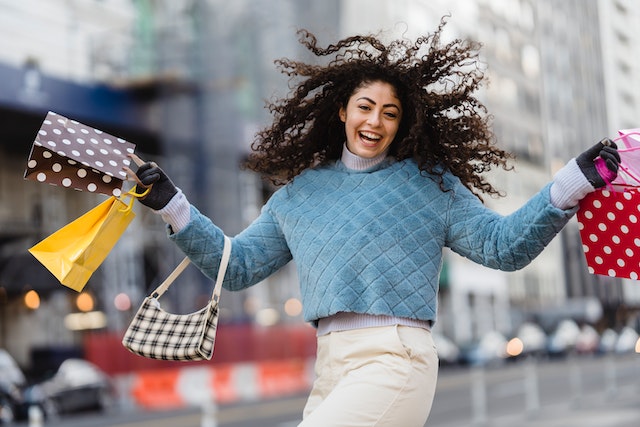 Shopping at Hobby Airport stores is another worthy experience one should never miss. There are an array of clothing stores in Houston Airport along with a variety of gift & jewelry, and electronics accessories shops. Duty-free Houston Hobby shops are also available at different corners of the Airport; Hobby Airport Starbucks offers its services and provides tourists with a delicious cup of coffee. Here are some of the Hobby Airport shops that will keep the customers engaged and entertained for a while:
Desigual is a cloth shop located near gate 1 of the main terminal. The shop offers a diverse variety of Women's and Men wear; Desigual is well-known for its unique and unprecedented fabric designs.
Executive Style is a jewelry & watch shop located near gate 40 on Central Concourse. It is famous for its wide collection of lavish silver jewelry and watches.
The Houston Chronicle is a shop offering multiple travel and general goods at The Houston Hobby Airport. The shop provides electronic items, gifts, souvenirs, beauty products, books, news, toys, snacks, and sweets
H-Town is one of the catchy stalls at the shopping site of Houston Hobby Airport. It is famous for its travel goods & souvenirs. Travelers can buy Texas T-Shirts, books & pillows.
H-Mart is hugely famous for its Sports accessories. Sports apparels are easily available at the shop. Furthermore, it offers all kinds of professional sports souvenirs, such as T-Shirts and hats.
MAC- is a famous Cosmetic brand, It is situated near Gate 40 and contains Modern and high-quality cosmetics and beauty products.
World Duty-Free is the most searched shop at the Houston Hobby Airport. There are varieties of duty-free Houston Airport products, including skincare products, Cosmetics, fragrances, chocolates, and gifts.
Restaurants in Houston Hobby Airport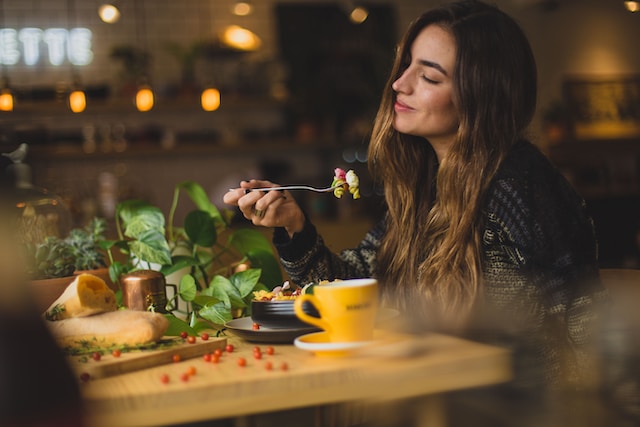 Houston has one of the best cuisines in the world. The city is proudly called the dining capital of America. It is rightly so due to its flavored traditional cuisines, serving quality food all around the US. The food exploration is a must thing to do at Houston Hobby Airport food court while waiting for a flight.
Some of the Hobby Airport restaurants offering the best cuisines in Houston are:
Pappasito's Cantina is a food chain in Houston that is famously known for its wide variety of Tex-Mex dishes. Tex-Mex dishes are unique in the way that it blends Texan and Mexican cuisines and are insanely popular in Texas. Apart from the best Houston Airport food, Pappasito's Cantina Restaurant also serves the best beverages in the town.

Buffalo Wild Wings is one of the best dining restaurants in the USA. The boneless wings and the mouthwatering sauce grab the attention of food lovers. The restaurant also serves a variety of beef burgers, salads, and flatbreads.

Pappas Bar-B-Q is providing a signature Texan-style BBQ to Houston Hobby Passengers.

Chick-Fil-A offers sandwiches, wraps, and breakfast items to its customers, along with desserts and drinks.

Peet's Coffee & Tea serves Coffee lovers with blended blends of Coffees. The Restaurant is well-renowned for its hand-roasted coffees & offers a variety of Latte, Hot Coffee, Cold Coffee, and Hot & Iced Tea.

Starbucks is also available for passengers to get their Coffee, Iced beverages, lunch items, baked pastries, and salads.

Subway is also entertaining travelers at the Airport.
Houston Hobby Ground Transportation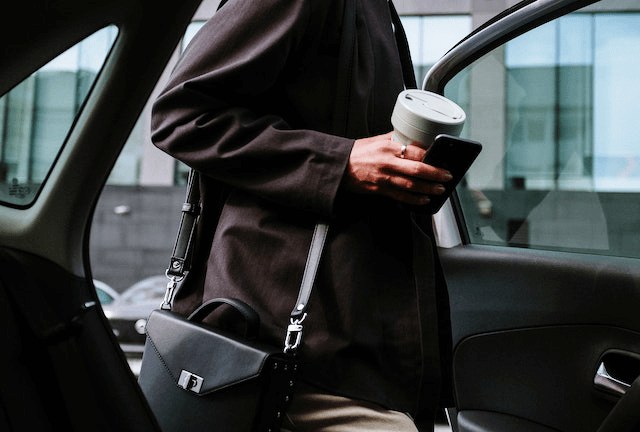 HOU is located 11 miles away from Downtown Houston, so the Houston Airport transportation stays quite busy all the time. Hobby Airport shuttle service is available 24/7 from and to the airport.
Hobby Airport taxis service is easily accessible for passengers at the arrival level; Airport staff offers great help regarding booking taxis. The Airport offers a taxi brochure of up-to-date fares for different locations. 10% discounts on taxi fares are available for senior citizens.
LavishRide is also an option that tourists can use to book the best Chauffeur service in Houston. Lavish Ride offers a very easy online booking procedure, 24/7 customer support service, and flight tracking service to make it a stress-free experience. Lavish Ride makes sure that all the Chauffeurs are fully licensed and well-trained to ensure passenger safety and exceptional customer service.
Along with taxis, Ride Apps also offers their services to tourists at HOU. The leading Ride Apps are:
Get me

GreenLight (GLT)

Lyft

Uber

Wingz
Limo service Houston Hobby Airport is also an option for travelers to travel around the city. Tourists can book limousines, Business Class SUV, private luxury sedans, and Executive Sprinter Van through Lavish Ride, as LavishRide offers the best black car service in America and provide tourists with the most luxurious and convenient experience.
Courtesy Shuttles are very easily accessible; Passengers can also call a shuttle from a visitor kiosk situated in baggage claim. Houston Metro provides public bus transportation from Curb Zone 3 outside baggage claim. Metro gives a ride from HOU to downtown Houston and the George R. Brown Convention Center. The Passenger can also take the shuttle from Hobby to IAH.
Other additional bus transportations are:
Sun Travel Air Shuttle provides bus rides to and from HOU and BPT (Beaumont/ Port Arthur, Texas)

GroundShuttle.com provides a shuttle service between HOU and Easterwood Airport (CLL) on daily bases.

Galveston Limousine Service offers daily shuttles service Houston Hobby to Galveston.
HOU partners with different rental car companies to accommodate their guest passengers. The Airport provides a shuttle service between the terminal and rental car facilities to ensure the comfort of passengers.
The major Hobby Airport rental car companies are:
Alamo

Avis

Budget

Dollar

Easirent Rent

Enterprise

Fox Rent a Car

Hertz

National

Payless Car Rental

Thrifty Car Rental
Almost all the above companies have counter service available for customers in Baggage Claim of HOU.
Things to do near Houston William P Hobby Airport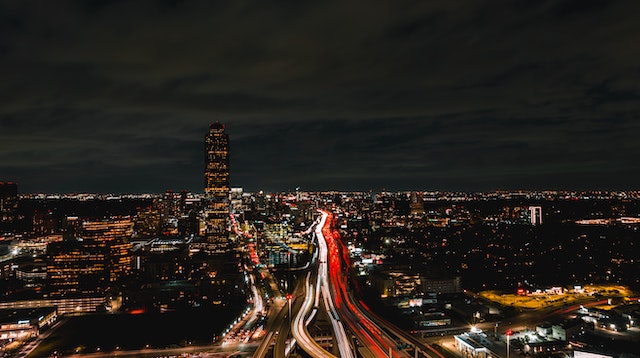 HOU Airport is one of the busiest airports in the US. A large number of travelers usually look for things to do near the Hobby Airport area. There are few state-of-the-art museums located in the neighborhood of HOU that capture the attention of leisure and other travelers.
The 1940 Air Terminal Museum is the major attraction for travelers, as this museum is half a mile away from the Airport. It is located on the west side of HOU in an Old Municipal Airport terminal building. The museum displays the rich and captivating history of Houston Civil Aviation, it also showcases the diverse aviation operation of HOU. Visitors can get all the information regarding airline traffic, business aviation, frequently fixed wing, rotary wing, and general aviation traffic. This museum is a must-visit place for all the people visiting Houston.
Some of the other museums available near an 8-mile radius of HOU are:
Houston Museum District

Museum of Fine Arts, Houston

Children's Museum Houston

Lone Star Flight Museum

Holocaust Museum Houston

The Houston Museum of Natural Science

Buffalo Soldiers National Museum
Travelers can visit outdoor distinctive parks, unique theme gardens, theaters, clubs, and recreational centers near William P. Hobby Airport. Some of the popular places to visit are:
Sims Bayou Urban Nature Center

McGovern Centennial Gardens

Charlton Park

Houston Botanic Garden

Cockrell Butterfly Center

Hermann Park

Miller Outdoor Theatre

Eclectic Menagerie Park- Sculpture Park

Smither Park

Axelrad Beer Garden Park

Houston Zoo

Bonnie's & I Club

PaniQ Escape Room Houston

NRG Stadium

BBVA Compass Stadium

Glenbrook Golf Course
Plenty of restaurants near Hobby Airport are providing local and international cuisine to entertain the masses of travelers. Along with fast food, Texas is very well known for the local BBQ and Steakhouses, some of the highly visited restaurants near Houston Hobby Airport are:
Pappas Burger

Pappadeaux Seafood Kitchen

Central Texas Bar-B-Q

Hangar Kitchen

Texas Grill 49

Guard and Grace -Houston

Killen's Steakhouse

Vic & Anthony's Steakhouse

The Original Kolache Shoppe

PHO BINH Trailer
Tourists can use the services of LavishRide to look around and spend some time shopping near Hobby Airport in local shops in Houston. Travelers can also book long-distance rides and experience the most comfortable and memorable journey.
Additional Useful Information about HOU
William P. Hobby Airport meets the needs of all travelers and pays close attention to their comfort and ease. Passengers can easily find relative information regarding the Houston Hobby Airport Address, Houston Hobby code, flight operations, airline traffic, and flight status from the Hobby Airport website. It is very convenient for visitors to book flights, reserve parking spaces, and shuttle service directly from the website.
HOU takes serious security measures for the safety of the establishment and passengers. The Airport has state-of-the-art Advanced Imaging Technology (AIT) to detect the potential threats of weapons, explosives, and other harmful objects. TSA Enhanced Pat- Downs and TSA Screening are installed at Airports as the primary security clearance procedures.
The Maps and Hobby Airport layout are available on the official website; travelers can also get the printed map from the front desk. The website provides the Houston Hobby map and art directories of departure levels and arrival Levels. Houston Hobby parking map and information regarding Houston Hobby long term parking can also be found on the website.
Other additional services of HOU are:
Services to passengers with disabilities for the comfortable experience

Service of Automated External Defibrillators for Cardiac Emergency
Service of Houston Hobby Lost and Found is also available

Service of parking at Houston Hobby

Service of a U.S Mail and MailSafe Express
Service of ATM and Courtesy Phones
Relief for Service Animal
Service of Battery Charging of mobile phones and personal devices.