Best Real Estate Luxury Transportation In Houston
Houston real estate firms book limo to elevate client experiences and add luxury, constantly innovating to attract and please clients.
Houston is among the most well-known cities in the United States in terms of international businesses, exclusive residence, tourism, dynamic lifestyle, diverse culture, and extensive landscape. H-Town is also proving to be the hottest real estate market in the country, the city is impressively gaining the maximum attention of international and local businesses in recent times. The success of the real estate business in Houston is due to the city's real estate-friendly regulations, infrastructure, more jobs & economic opportunities, breathtaking scenery, assorted community, and reliable Houston luxury transportation services. In recent times, real estate transportation services have also become the need of the hour, and transportation companies in Houston are playing their part astonishingly.
It is quite evident that luxury real estate and executive transportation goes hand in hand to complement each other. With the significant boast in Houston's real estate climate, the demand or need for executive transportation services has never been so higher. Luxury real estate transportation provides unique value to match the lifestyle of potential clients and to transcend comfort and convenience. Real estate companies understand the importance of getting the Houston limo service for business as it magnifies opulence and luxury.
When can real estate companies use limo service?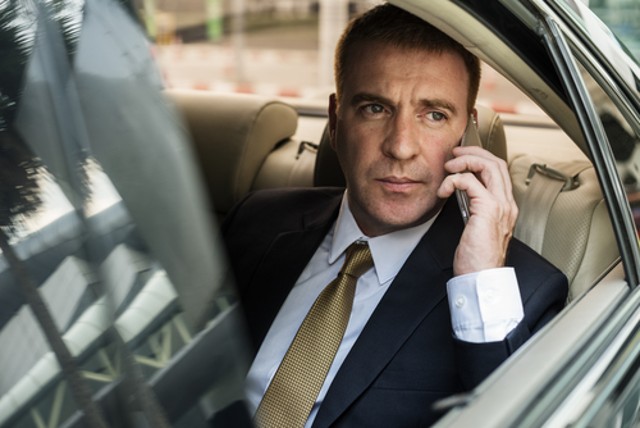 Real estate establishments charm clients with luxury and comfort to Make a Great First Impression. Professional Service, convenience, a Safe and Reliable environment, and extravagance are principal pillars of the real estate business motto. Luxury Limousine is undoubtedly the most iconic and stunning real estate transportation option for an impeccable imprint. The businesses acknowledge and practice the order of the day that limo service is requisite to make a memorable event. There are abundant opportunities for companies to use luxury limo services and make a difference, some are given below:
Customer reception and farewell at the airport
Usually, the potential customers of real estate companies live out of town, so a realtor needs to do client reception at the airport in a sophisticated manner. Client's comfort is always the priority, so picking them up from the airport in a luxurious limousine sends the affirmative massage and sets things up in the right direction. Hiring a VIP transportation service for customer farewell at the airport to ensure their convenience is a must thing for realtors nowadays. In Houston, almost all the real estate firms feature an exclusive limousine service for airport transfers to make the tour more memorable for clients and their families.
The tour of the places of real estate for sale
Realtor gives dozen of real estate tours to potential buyers and clients daily to prompt the sale or sale process. The usage of Luxury Transport Services for these tours has become the norm in a business environment. Establishments commit to offering impeccable service in such tours so clients can enjoy the whole process hassle-free. Showing all the sites to the buyer can be a daunting task in Houston because of the weather and traffic. At such time, an exclusive limousine service with a professional chauffeur and complementary amenities set the tone for a successful tour in a relaxing and calming environment.
To attend a business dinner
Hiring a luxury limousine service from the transport company to attend the business meeting or business dinner helps to make a remarkable first impression. Business Dinner is a prodigious place for realtors to meet prospective clients and connect with them more informally. The idea of a business entertainment event is to proceed with the progression in a soothing and entertaining setting. Even taking the clients to dinner or party in a luxurious vehicle to ensure opulence and comfort helps in paving the way. Real estate firms work closely with Houston luxury transportation groups to book chauffeur services for their customers.
Reception and farewell of company officials at the airport
Real estate firms profoundly cater to the needs of company officials, and using executive transportation is the right way to go about it. Generally, the company officials or executives come from other states or cities, so arranging the exclusive corporate transport service for airport reception and farewell embodies coziness and luxury. Houston limo service is more often used for airport transfers of company officials, executives, stakeholders, and clients to match their lifestyles and comfort level.
Meetings
Business persons, realtors, and company officials attend hundreds of meetings every year and encounter people from every facet of business. It is accustomed for business officials to make a great first impression to find prospective leads and information. Realtors often use the exclusive limo service to conclude successful meetings with clients and eventual buyers. For groups, the luxurious corporate shuttle services or Sprinter Vans are often organized to pick up the clients from their residences/hotels to the meeting. These tactics are the principal parts of successful business practices to ensure maximum turnover, sales completion, and customer satisfaction.
Attending social events
Social events are arranged frequently in modern times, and people from every aspect of life attend such events. These events prove to be very beneficial for realtors or real estate officials because it's a fanciful place to promote their services and generate prospective leads. Special event transportation is a prerequisite to making an impactful entrance to social events. The prosperous companies feature exclusive vip transportation services to attend social or business events all year long. Many remarkable companies in Houston offer luxurious event transportation with immaculate services to provide equal value to their lifestyle and comfort.
Companies' ceremonies and award distribution
Every major real estate business establishment hosts an annual ceremony, conference, and award distribution event to celebrate the success of the company, employees, and stakeholders. Company employees and officials from all the offices or branches in the country gathered at one place to attend the event or ceremony. In such cases, the companies can book vip transportation services to offer airport transfer and event transport from the hotel to the ceremony hall. Exclusive event transportation services aid to make the event more memorable by creating an unforgettable experience. Transport companies in Houston offer the utmost luxury with private chauffeurs and promise an exclusive service with a calming and safe journey.
Benefits of Luxury Transportation in Real Estate
Using luxury and executive transportation services for business purposes has become a regular practice for real estate companies. The primary thing that any firm prioritizes is the satisfaction and convenience of companies' professionals and clients, so the VIP transport service is important to cater to these needs. There are countless other advantages of using exclusive transportation in a real estate business environment; some of these benefits are discoursed below:
To convince the clients and complete the deals
Real estate companies book executive transportation services to provide exclusive service and lavishness to the client. It is used as a persuasion tactic to convince the client or prospective buyer to complete the sale by catering to his needs or expectations.
To show the customer a luxurious and elegant look
The luxurious vehicle used for airport transfers or real estate tours gives a sophisticated look and comforting vibes to customers. Business firms understand the importance of providing an incredible experience and creating memories by offering luxurious transportation for an extravagant feel and look.
Time-saving and efficient transportation
Hiring a professional chauffeur service for site tours or business meeting is the logical and most efficient thing to do. The application of efficient and comfortable transportation would help greatly in saving the time of customers and enhance the productivity of the real estate agent.
Exemplifies professionalism and success
The success of any firm is related to customer satisfaction, so companies must look after the expectation of their clients. Luxury real estate transportation not only ensures customers' satisfaction but also magnifies the competency and professionalism of the institute.
Enhance the client experience
There are multiple benefits of real estate exclusive transportation, but the biggest plus point is that it enhances the experience of customers. Create notable experiences or memories to ensure customer retention and maximum turnover.
It reduces the stress of taking care of so many customers at the same time
Usually, the realtors are dealing with numerous important clients, so it becomes impossible for them to drive each client to the airport or hotel. Booking luxury transportation services offer significant stress relief and time- management for both clients and realtors.
Top Luxury Transportation Services in Houston
Houston offers comprehensive luxury transportation services to the real estate sector and plays an imperative part in their success. Many top companies are providing luxury transportation and private chauffeur service with the promise of a luxurious experience. LavishRide stands tall among top transportation companies in Houston with their far-reaching exclusive black fleets and extravagance service. The lavish ride has been offering VIP transportation service to real estate firms for over a decade, the well-trained chauffeurs ensure the safety and comfort of the clients. Lavish Ride features luxury Sedans, business class SUVs, and luxury sprinter vans with complimentary amenities to create unforgettable memories and a relaxing environment.
Conclusion
Luxury real estate transportation proves to offer countless benefits to the real estate business and plays an integral role in enhancing customer satisfaction. In modern times, real estate professionals should explore luxury transportation options to ensure maximum turnover, and customer retention and to create a memorable experience. It is also very important for real estate establishments to choose the right transportation services to match their business model and values. Lavish Ride seems to be the perfect fit for real estate companies Luxury transportation in Houston, as it offers the best premium black car service in town. Need a luxury ride for real estate tours? Book the luxurious real estate transportation services with Lavish Ride. Lavish Ride- Secure Your Safety