The Complete Guide to Business Corporate Roadshow Transportation Services in Houston (Easy Layout)
Learn the importance of corporate events and explore the top reasons for booking reliable transport solutions in Houston.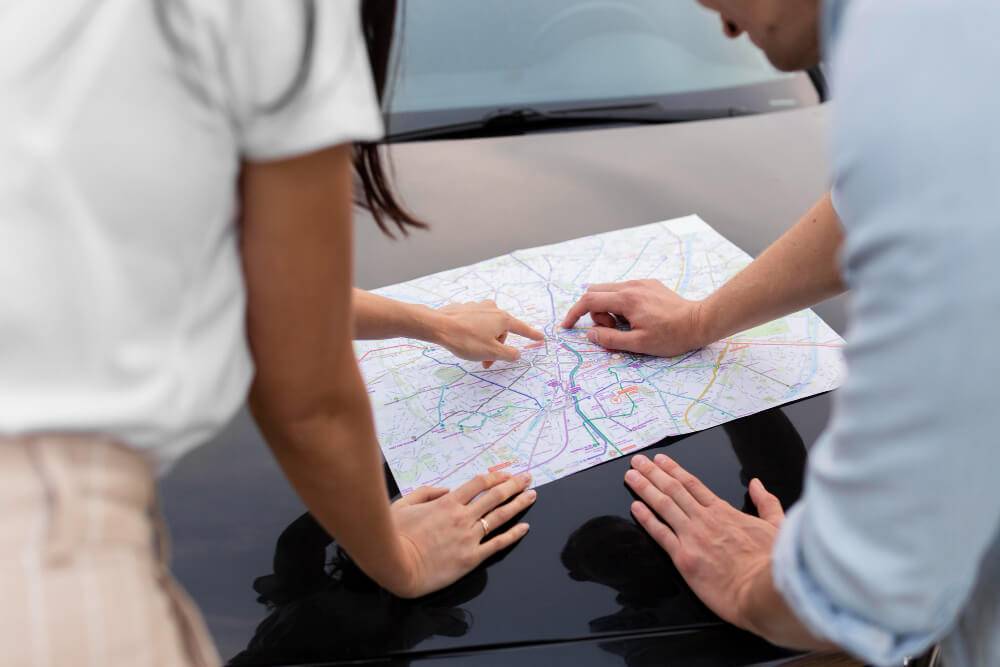 In today's fast-paced business world, efficient transportation is crucial for your company's success. Whether hosting a corporate event or conducting meetings across the city, reliable business transportation and roadshow services can make a significant difference.
This guide will discuss the importance of corporate roadshows and how they can help businesses in Houston. We will also explore why your business needs professional roadshow services to ensure smooth and hassle-free transportation.
What is a Corporate Roadshow and How Can It Help Businesses?
A corporate roadshow is a series of events, meetings, or presentations a company organizes to promote its products, services, or investment opportunities. These events usually occur in various locations and require seamless transportation for executives, investors, and clients.
That's where business transportation and roadshow car services come into play.
Hiring a reliable corporate car service in Houston ensures that your team arrives on time and well-prepared for every meeting or presentation. This enhances your company's image and helps build trust and credibility among your stakeholders.
5 Reasons Why Your Business Needs Professional Roadshow Services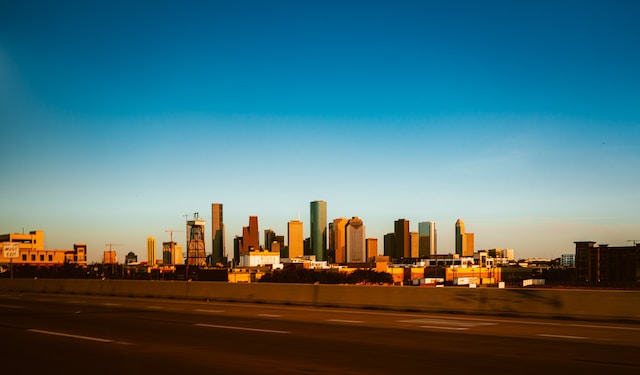 A successful corporate roadshow requires seamless transportation for executives, investors, and clients. Businesses in Houston can benefit from hiring a reliable corporate car service to ensure that their team arrives on time and well-prepared for every meeting or presentation. Professional roadshow services enhance the company's image but also help build trust and credibility among stakeholders. We will discuss the importance of corporate roadshows and how they can help businesses in Houston. We will also explore why your business needs professional roadshow services to ensure smooth and hassle-free transportation.
Efficiency and Time Management: A well-organized business car service can save you valuable time by providing punctual and efficient transportation. Eliminate the stress of dealing with traffic or parking by choosing a dedicated executive car service. With that, you'll have ample focus for crucial tasks.
Safety and Comfort: Hiring a limo roadshow service ensures your team travels in style, comfort, and security. Professional chauffeurs are trained to prioritize their passengers' safety, ensuring you reach your destination without any issues.
Reliability: A reputable roadshow transportation service guarantees that your transportation needs are met without delays or cancellations. This is particularly important when attending time-sensitive events like financial roadshows and investor meetings.
Expertise and Experience: Roadshow chauffeurs are familiar with the city's layout and traffic patterns, ensuring a smooth and stress-free journey. Additionally, they often have experience handling transportation for high-profile clients, which means they understand the importance of confidentiality and professionalism.
Customization: Last but not least, professional chauffeur services can tailor their offerings to meet your specific needs. Whether you require transportation for a single event or a series of roadshows, they can create a customized plan that aligns with your requirements and budget.
How to Plan a Roadshow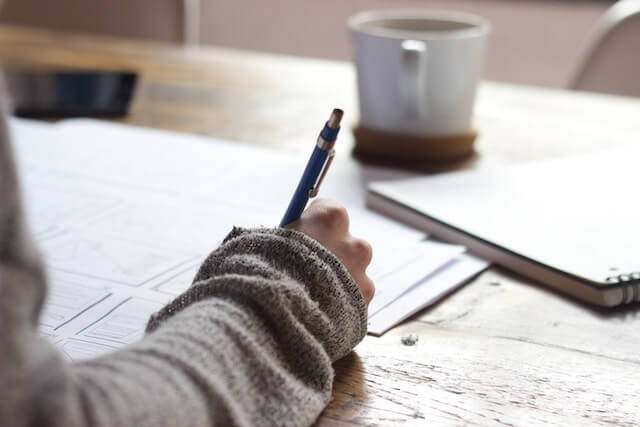 A well-executed roadshow can be a game-changer for your business, providing an excellent opportunity to showcase your products, services, and investment potential.
Best Practices for Planning A Successful Corporate Roadshow in Houston
When planning a corporate roadshow, there are several key considerations to remember. Here are some tips for organizing an effective and successful event:
Plan your route
When planning a roadshow, it's essential to carefully map out your route to ensure that you visit all desired locations efficiently. Consider factors such as distance, traffic patterns, and local events that may affect travel time. This will help you optimize your schedule and minimize any potential delays.
Select your venues
Choosing suitable venues for your roadshow events is crucial for their success. Look for spaces that are easily accessible, have ample parking, and comfortably accommodate your expected audience size. Additionally, consider each venue's ambiance and technical capabilities to ensure that it aligns with your event's theme and requirements.
Technology & Show Information
A successful roadshow relies heavily on seamless technology integration and shows information. Ensure a reliable audio-visual setup, including projectors, microphones, and sound systems. Prepare engaging presentations and materials to convey your message and captivate your audience effectively. Test all equipment beforehand to avoid any technical glitches during the event.
Travel schedule
An organized travel schedule is key to the effectiveness of roadshows. Coordinate with your roadshow vehicle provider and ensure they understand your itinerary and requirements. Provide them with all necessary information, such as pick-up and drop-off times and locations, to guarantee punctual and hassle-free transportation. Hiring a professional chauffeur service can significantly contribute to the success of your roadshow by ensuring that all transportation logistics are expertly handled.
In conclusion, careful planning and attention to detail are crucial when organizing a roadshow regarding a series of business events. You can maximize the benefits of roadshow marketing and create a memorable experience for your audience. Remember, a well-planned and executed roadshow can significantly boost your company's reputation and help you achieve your business objectives.
Premium Roadshow Service in Houston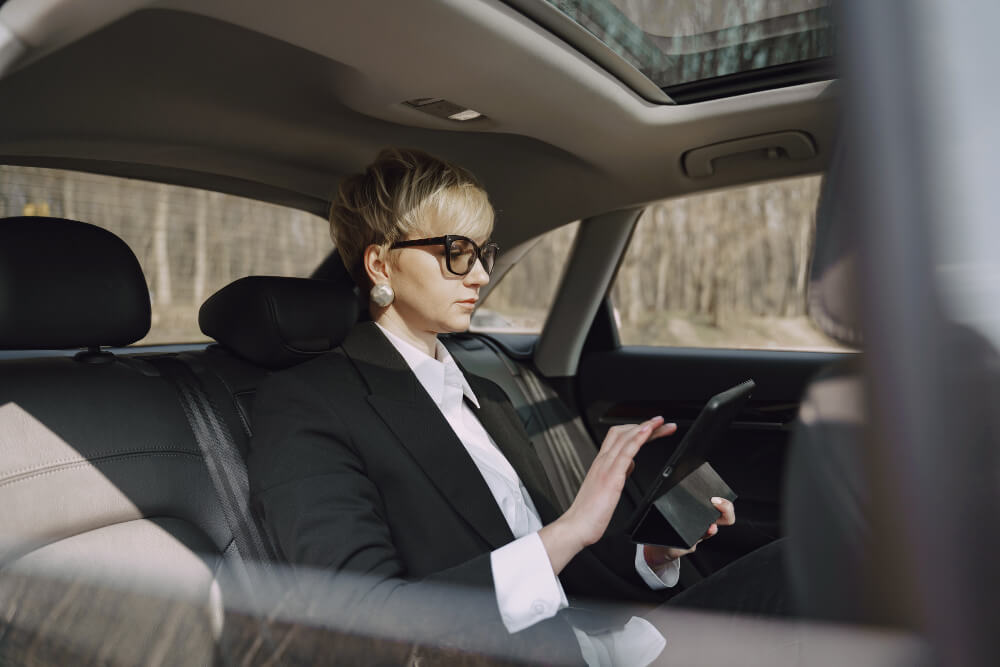 When organizing a successful corporate roadshow, partnering with a premium roadshow service provider in Houston can make all the difference. These services provide an array of advantages, guaranteeing a seamless and stress-free experience and freeing up your focus to create an impression that lasts on your audience. Here are some key features of a top-notch roadshow service:
Licensed and Competent Drivers
A premium roadshow chauffeur service employs only licensed and competent drivers who have undergone thorough background checks and extensive training. This ensures that your transportation is always safe, reliable, and professional.
Experienced Roadshow Experts
A high-quality road shows limousine service has a team of experienced experts who understand a corporate roadshow's unique requirements. They work closely with you to plan and execute your transportation needs, handling every detail.
Discrete Level of Service
When dealing with high-profile clients and sensitive business information, discretion is paramount. A premium roadshow transportation provider maintains a discrete level of service, guaranteeing confidentiality and privacy throughout your journey.
Outstanding Customer Service
Top-notch road show services prioritize customer satisfaction and are committed to providing exceptional support. From helping you plan your itinerary to addressing any concerns or special requests, they go the extra mile to ensure a seamless experience.
Fixed Fees and No Hidden Costs
Transparent pricing is essential when hiring a roadshow vehicle service. Premium providers offer fixed fees with no hidden costs, allowing you to budget accurately and avoid unpleasant surprises.
Booking That Brings Flexibility
A high-quality roadshow service understands that plans can change at the last minute. They offer flexible booking options, making it easy to modify or cancel your reservation as needed without any additional fees or penalties.
Convenient Online Payment
Finally, a premium roadshow service provider streamlines the payment process by offering convenient online payment options. This allows you to quickly and securely pay for your reservation, ensuring a hassle-free experience from start to finish.
Kinds of Road Show Services
Roadshows are an excellent way for businesses to promote their products, services, and investment opportunities. They can take various forms and cater to different industries and purposes.
Financial Roadshows
Financial roadshows are events companies organize to present their financial performance, investment opportunities, or fundraising efforts to potential investors. These events often involve a series of presentations, meetings, and networking opportunities across multiple cities or countries.
Investor Roadshows
Investor roadshows aim to attract new investors and maintain relationships with existing ones. Companies use these events to showcase their growth potential, business plans, and industry insights. Investor roadshows often include presentations from top executives, panel discussions, and Q&A sessions.
Tourism Roadshows
Tourism roadshows are promotional events organized by travel agencies, tourism boards, or other industry stakeholders to showcase travel destinations, attractions, and services. These events can increase awareness, generate leads, and boost sales for participating businesses.
Roadshow Meetings
Roadshow meetings are gatherings where companies present updates, progress reports, or other relevant information to their stakeholders. Conduct these meetings as part of a significant roadshow event or standalone gatherings to keep investors, partners, and employees abreast.
Event Roadshows and Marketing Roadshows
Event roadshows and marketing roadshows are organized by companies to promote their products or services directly to their target audience. These events can include product demonstrations, interactive sessions, and opportunities for attendees to test or sample the offerings. They are an effective way to generate buzz and engage potential customers.
B2B Marketing Roadshows
B2B marketing roadshows target other businesses rather than individual consumers. These events aim to flaunt a company's products or services and attract potential business partners, clients, or distributors. B2B roadshows can include presentations, networking sessions, and product demonstrations tailored to the needs of the business audience.
Roadshow Transportation and Chauffeur Services
Roadshow transportation and chauffeur services are crucial in ensuring the smooth execution of roadshow events. These services provide reliable and professional transportation for attendees, helping them navigate between venues and maintain a punctual schedule.
In conclusion, various types of roadshow services are available to cater to different industries and objectives. By understanding the unique needs of your business and choosing a suitable roadshow event, you can maximize the impact of your promotional efforts and achieve your desired outcomes.
Choosing the Right Car Service for Your Business Transportation Needs in Houston
Selecting the perfect car service for your business transportation needs can make all the difference in creating a smooth and hassle-free experience. With so many options available, it's essential to consider various factors before making your decision. Here are some tips to help you choose the exemplary car service for your business transportation needs in Houston.
Evaluate Your Requirements
Before selecting a car service, consider your specific needs, such as the type of vehicle, number of passengers, and duration of the service. For instance, if you require executive limousine services in Houston, ensure that your chosen provider offers a fleet of luxurious, well-maintained vehicles.
Research Providers
Spend some time researching different car service providers in the area. Look for customer reviews, testimonials, and ratings to gauge their reputation and service quality. You may also seek recommendations from colleagues or business associates who have experience with similar services. Consider their insights when making a decision.
Check the Fleet
Once you have a list of potential providers, examine their fleet of vehicles. Choose a company that offers a diverse range of options, from luxury car rentals in Houston, TX, to more practical options like sedans and SUVs. This ensures that you have a suitable vehicle for every occasion.
Assess Professionalism and Experience
The professionalism and experience of the car service provider are crucial factors to consider. Opt for a company that employs highly-trained and experienced chauffeurs, offering professional chauffeur services that prioritize safety, punctuality, and customer satisfaction.
Compare Pricing and Packages
Different providers offer various pricing structures and packages for their Houston transportation services. Compare the rates, considering any additional fees or surcharges that may apply. Look for transparent pricing and ask about any available discounts or promotions.
Verify Licenses and Insurance
When selecting a car service provider in Houston, verifying their licenses and insurance coverage is crucial. Such due diligence guarantees compliance with appropriate industry standards and regulations, translating to a safe and dependable transportation experience.
Inquire About Customer Support
Finally, consider the level of customer support the car service provider offers. A reputable company should provide prompt and helpful assistance, addressing any concerns or inquiries you may have.
Following these guidelines, you can confidently choose the right car service provider for your business transportation needs in Houston. Whether you require airport transfers with Houston Airport transportation car service or need transportation for a corporate event, a reliable and professional car service can make all the difference in ensuring a seamless and enjoyable experience.
The Advantages of Corporate Roadshows for Business Growth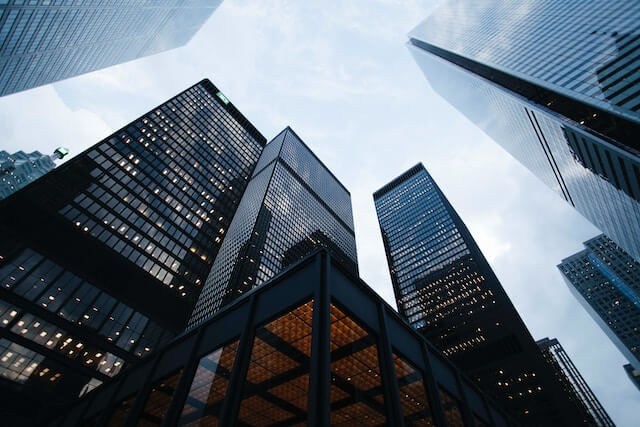 In a cutthroat business world, finding novel ways to connect with your target audience and make an indelible impression is crucial for success. One such effective strategy is organizing corporate roadshows. We'll explore the numerous benefits roadshows can offer your brand, from boosting exposure to creating integrated marketing opportunities.
Customizable Content for Local Audiences
One of the main advantages of corporate roadshows is the ability to tailor your content to meet the specific needs of each local audience. This flexibility allows you to address regional concerns, highlight locally relevant products or services, and, ultimately, resonate more deeply with potential customers.
Accelerating the Sales Cycle Through Personal Interaction
Face-to-face meetings with prospects at roadshows can significantly shorten the sales cycle. By engaging directly with potential clients, you can quickly establish rapport, address any concerns, and demonstrate the value of your offerings, which may lead to faster conversions.
Exclusive Brand Exposure Without Competing for Attention
Unlike trade shows, where multiple brands vie for attendees' attention, corporate roadshows provide an exclusive platform for your brand. Being the sole presenter allows you to showcase your products and services without distractions, maximizing the impact of your message.
Measurable ROI and Cost-Effective Lead Generation
Corporate roadshows often provide a better return on investment (ROI) than more significant events or trade shows, as they tend to have lower costs per lead. Additionally, measuring the effectiveness of roadshows is relatively straightforward, as you can track the number of attendees, leaders generated, and follow-up activities.
Integrated Marketing and Public Relations Opportunities
Lastly, roadshows present an abundance of PR and integrated marketing possibilities. By organizing a well-executed roadshow, your brand can generate buzz in local media, create engaging social media content, and even form valuable partnerships with other businesses.
Experience the Difference with Lavish Ride's Business Transportation Services
In the competitive world of business, it's essential to make a lasting impression on clients and partners. Lavish Ride offers top-notch transportation services that prioritize professionalism, convenience, safety, reliability, efficiency, affordability, comfort, and stress reduction, ensuring a luxurious experience for all passengers.
Professionalism, Convenience, and Reliability at Your Fingertips
Lavish Ride is committed to providing professional transportation services that cater to your every need. With their personal chauffeur service, you can expect punctual arrivals and departures, allowing you to focus on your meetings and events. Their on-time transportation and seamless scheduling make for a truly convenient experience. As a reliable auto transport provider, you can always count on Lavish Ride's Houston transportation services to get you where you need to be.
Safety and Sanitary Measures You Can Count On
When it comes to safety transportation services, Lavish Ride takes no shortcuts. Their vehicles undergo regular maintenance and inspections, ensuring that they are in optimal condition for your journey. Additionally, their professional chauffeurs are trained in safety transport best practices, so you can enjoy peace of mind throughout your trip. Lavish Ride also prioritizes sanitary transportation by maintaining clean and hygienic vehicles.
Efficient, Affordable, and Comfortable Solutions for Your Business Needs
Lavish Ride understands the importance of efficient transportation and strives to provide affordable transportation services without compromising on quality. Their competitive pricing and tailored packages ensure you get the best value for your investment, making them an excellent choice for businesses of all sizes. With their focus on comfortable transportation, you'll enjoy a smooth ride in their luxury vehicles.
Stress Reduction and Instant Stress Relief for a Luxurious Experience
With Lavish Ride, you can expect unparalleled comfort transportation that allows you to relax and unwind during your journey. Their vehicles are designed for maximum comfort ride transportation, featuring plush seating and ample legroom. As a result, you'll arrive at your destination feeling refreshed and ready to tackle your agenda. Lavish Ride's stress-free transportation service and commitment to instant stress relief ensure a pleasant experience from start to finish.
Making Positive First Impressions with LavishRide
By choosing Lavish Ride for your business transportation needs in Houston, you'll experience a luxury car chauffeur service that leaves a positive impression on everyone involved. Their punctual service and attention to detail demonstrate your commitment to excellence, making creating good first impressions with clients and partners easy.
Book their luxury car service today and discover the difference that quality transportation can make for your company's success.
Frequently Asked Questions (FAQ)
Q1: How can I book roadshow transportation in Houston?
Booking our roadshow transportation service in Houston is quick and easy. Simply visit our website, provide them with the necessary details, and will assist you in arranging your transportation requirements.
Q2: What types of vehicles do you offer for roadshow transportation?
We offer a wide range of vehicles to cater to your roadshow transportation needs. Our fleet includes luxury sedans, and spacious vans, ensuring that we can accommodate any group size and provide a comfortable and stylish transportation experience.
Q4: Can you assist with navigating challenging roadshow schedules?
Yes, we understand the importance of punctuality for roadshow events. Our dedicated team excels in managing complex schedules. They will carefully plan routes and monitor any potential traffic disruptions, ensuring that you and your attendees reach each destination on time and without any hassle.
Q5: Is professional chauffeur service included with roadshow transportation in Houston?
Yes, all roadshow transportation services in Houston include professional chauffeur service. Experienced and well-trained drivers will ensure a safe, comfortable, and punctual journey for your roadshow.
Q6: Can the roadshow transportation service accommodate special requests or schedules?
Absolutely! The roadshow transportation service in Houston is flexible and can accommodate special requests or custom schedules. Simply discuss your requirements with LavishRide to make the necessary arrangements.
Conclusion
In conclusion, Houston companies looking to maximize their growth and exposure should consider leveraging corporate roadshows and reliable business transportation services. These roadshows offer a unique opportunity to promote products, services, and investment opportunities through tailored events, meetings, and presentations.
By hiring a professional corporate car service in Houston, businesses can ensure efficiency, safety, and customization, ultimately elevating the overall experience for attendees. To plan a successful corporate roadshow, it is essential to carefully select venues, optimize routes, utilize technology, and establish a well-organized travel schedule. Premium roadshow service providers in Houston can offer many benefits, including experienced drivers, transparent pricing, and exceptional customer service.
With various roadshow services available, businesses can choose the one that best aligns with their goals. Lastly, selecting the right car service provider is crucial and can be achieved by thoroughly evaluating requirements, researching providers, and verifying necessary credentials. By harnessing the power of corporate roadshows, Houston businesses can enjoy customizable content, accelerated sales cycles, and unparalleled brand exposure.