Unlocking Houston's Hidden Gems: The Ultimate Private Houston City Tours Experience
The ultimate Houston private tour guide , where we have discussed all the information about private tours of houston and other forms of city tours.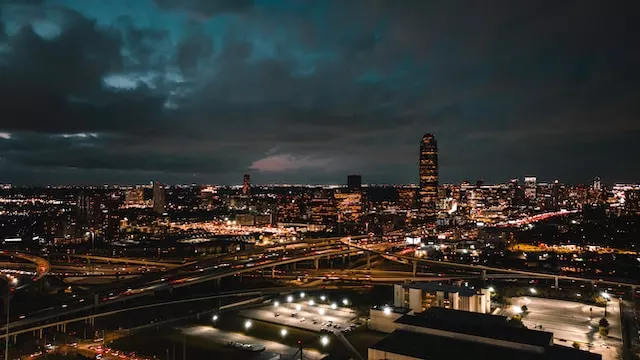 "Houston City" home of 2.3 million Houstonians is also well-known as "Space City" or "Hustle Town" and is the largest city in the state of Texas. Houston is a significantly important city in the southern United States, as it is the leading domestic and international center of the energy sector. H-Town is not only famous for its space, energy, economic, trade, and advanced health science contribution but also for its culturally diverse metropolis. The fascinating history, rich cultural tapestry, historic neighborhoods, arts communities, culinary crossroads, and infrastructure of Houston are unparalleled, and that's the root of a large number of tourism in the region.
City offers all-embracing excursion opportunities and tours in Houston to travel and adventure aficionados. The world-class cultural museums, exhibitions, theme parks, restaurants, electrifying landmarks, diverse attractions, sporting events, and nightlife of Houston scream exciting times. The must-thing to do while visiting H-Town is an exclusive private tour of Houston to explore the area in a unique and personalized way.
In this article, we are going to tell all about the Houston day tours and other forms of Houston private tours, and how to revel in the uniqueness of the diverse cultural landscape and comprehensive attractions. This article will also help you to rediscover the hidden gems of the city and tips to get the best out of tours Houston Texas has to offer.
Houston's Allure
Houston takes pride in its rich history and historical cultural heritage, H-Town was founded in 1837 and it was named after General Sam Houston who was the Hero of Texas". After the establishment of Houston, it became the hub for investors, entrepreneurs, and immigrants from different regions which boosted the rapid growth of the city and shaped the multi-cultural landscape. After that, the Houston historical timeline is filled with monumental events, some of these events are listed below:
1836: Downtown Houston history starts

1845: Texas becomes the 28

th

state in the Union

1870: Congress designates Houston a port

1901: Oil discovered at Spindletop

1943: Houston Medical Center Founded

1962: NASA manned Spacecraft Center moved to Houston

2000: Census finds Houston MSA has no racial or ethnic majority
The history of Houston is engulfed with its cultural heritage, H-Town has always been the host of millions of tourists and immigrants. All these settlers who came to downtown Houston or the countryside brought their cultural values and customs, that's why the H-Town oozes cosmopolitan and home vibes. Tourists from around the globe resonate perfectly with the unique characteristics and home vibes of Houston neighborhoods and multiethnic communities.
H-Town also features a wide range of iconic landmarks and gives enthralling excursions and adventurous occasions to Houstonians and visitors. With far-reaching Houston attractions and landmarks, the question of "what to do around Houston" has hundreds of exciting answers. Some of the major tourist attractions in Houston are mentioned below:
NASA Johnson Space Center

Battleship Texas

Houston Livestock Show and Rodeo

The Heritage Society

Hermann Park

Galveston

San Jacinto Battleground

Houston Zoo

Discovery Green

Houston Museum of Natural Science

Holocaust Museum Houston

The Museums of Fine Arts

Buffalo Bayou Park

Minute Maid Park

Toyota Center

NRG Stadium
To discover more about Houston, simply click on the Read More!
Benefits of Private City Tours
Planning holidays or vacations to visit an exciting new place or city with family or friends can prove to be a daunting task as it requires a lot of organizing and execution with precise detailing. Sometimes, driving with your family to explore new sites is not a feasible option, and group tours with unknown people also seem overwhelming. In this situation, private tours and day tours are the optimal solution to check out the hidden gems of the city and discover all the historical places and monuments. Private city tours not only provide an exclusive trip with safety to you and your family but also offer numerous other benefits, and some of these benefits are explained below:
Private tours can be tailored exclusively according to your interest and needs, and it allows the satisfaction of desired experience and adventure. With personalized tours, the person has the freedom and opportunity to enjoy the whole journey at his own pace and interest. Customized private tours are much more exciting as people will be visiting their favorite sites without any delays or issues.
Private tour guide services offer more than just sightseeing and visiting the place, they also guide the people about the historical value of the site. The private guide possesses the knowledge of places and offers in-depth insights, stories, and fun facts about the city. This is the luxury for visitors to explore all the interesting, unique, and hidden details of the local culture and monuments.
Flexibility and Convenience
The biggest benefit of a private tour is that it is convenient for families and friends and offers privacy with utmost comfort. Visitors can schedule their own tour hours, activities, and places to visit with ease. Private tour is very convenient for older people, as they require special care, assistance, and door-to-door transport.
Types of Private Tours
There are different types of private tours of Houston Texas available for locals and tourists to explore the city. A large number of Houston tourism consists of exploration lovers who come to enjoy a private tour of exciting events and adventures Houston always offers. A few types of private tours accessible in Houston are described below:
The majority of tourists often enjoy the historical tour of Houston's culture, art, music, and culinary scenes. Museum of Fine Arts, Houston exhibitions, and other Arts events Houston offers at different cultural museums attract large numbers of spectators and art aficionados. Culinary diversity is another plus point for visitors to enjoy and celebrate the wide range of cuisines and ethnic food in Houston.
This tour focuses on the rich history of Houston and all the significant places that highlight the journey of the city. Houstonians and visitors check out historical parks and monuments to discover about all those brave soldiers who fought courageously in the war and battles of this region. San Jacinto Battleground and Battleship Texas are famous attractions in this regard.
Active things to do in Houston are to explore the beautiful green landscape of the city and participate in outdoor adventurous activities. Houston parks and excursion spot offers numerous outdoor activities like hiking, biking, fishing, pedal boating, visiting the waterparks and zoo, and attending a sports event. Hermann Parks, Minute Maid Park, Buffalo Bayou Park, and Sam Houston National Forest are very popular attractions.
Tips for Booking a Private Tours
While booking a private tour some factors should be considered to take out the best of your tour. Here are some tips to book a private tour:
To find the right tour for your needs, it is very important to complete your research and analyze your travel plans. For example, if you want to take your family trip in Houston, it is important to do research like "Things to do in Houston Texas", "peaceful places in Houston for Families", "Houston private tours services", and "Houston transportation services". Research will help you determine your travel plans and the places you would like to visit.
It is very important to find reliable private tour services in your budget so it will not impact your whole trip or tour. While choosing the right private tour service, always make sure you are getting all the desired services and amenities for your money.
The booking process is not that hard, but it is advised to fill out the correct information to avoid any misunderstanding. It is important to choose the right dates, and right package, and inform the company regarding all your tour plans and places you would like to visit. At the time of booking also inform the service provider about any special arrangements and needs. Discuss thoroughly all the concerning matters like additional charges, insurance, safety, tour, and budget.
Preparing for Your Private Tour
While preparing for your Houston private tours always consider:
It is important to pack comfortable shoes, comfortable clothing, sunscreen, water, snacks, and a camera to enjoy the whole tour.
While searching for places to visit in Houston also take note of the weather in Houston which is very hot all year long. Houston has a humid tropical climate so it is smart to pack accordingly and remain hydrated all the time.
The Unforgettable Experience
Houston City Tours are very popular among families, thousands of tourists share their adventurous experiences of taking private tours of Houston on Trip Advisor and other travel websites. On social media sites, people recommend others to take their families on private tours and make everlasting adventurous memories in Houston.
Visitors can get the exciting experience of checking the NASA Johnson Space Center and find out about all the space history, and technological advancement in this sector. People can also enjoy the cosmopolitan neighborhoods and diverse culinary experience in Houston along with fascinating arts and sightseeing adventure.
Conclusion
Private tours allow tourists to visit Houston and explore the hidden gems of the H-Town in a new and immersive way. Doing a Houston city private tour should be on everyone's "to-do list", so one shouldn't miss out on the exciting opportunity of exploring the space city and all its historical places and monuments. Lavish offers premium Houston black car service for luxurious private tours of the city.
The exclusive limo rental and private chauffeur service of Lavish Ride caters to all the needs of clients and provides comfortable and extravagant service at an affordable price.
The extensive fleets like luxury Sedans, luxury SUVs, and Executive Sprinter Van offer secure and relaxing trips to you and your family. Lavish Ride features a user-friendly online booking system, 24/7 customer support, complimentary amenities, and exclusive vehicles to provide the desired city tour. Need to book a limo for city tours? Hire the luxurious drive of your choice with Lavish Ride. Lavish Ride: Secure Your Safety