Exploring the Opulent Charms of Houston: A Guide to High-End Tourism
Houston offers a range of luxury experiences, from yacht charters and high-end shopping to private tours and exclusive events at the Wortham Theater.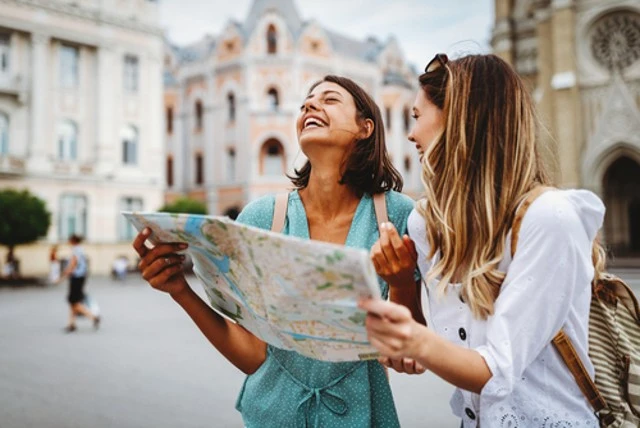 Once overlooked, Houston now allures luxury travelers seeking exclusive experiences. From chartering a yacht to shopping the Galleria mall, Houston indulges visitors who desire the best. The city boasts world-class hotels like the Forbes Five-Star Post Oak Hotel with luxury amenities. High-end dining options include Tony's, where elites indulge in haute Creole cuisine.
Houston also entices affluent sightseers to explore its arts on luxury private tours and with prime seats at the Wortham Theater. For ultimate exclusivity, customized tours led by experts showcase Houston's top attractions.
Whether enjoying a helicopter ride along the skyline or browsing Highland Village boutiques, Houston now rivals traditional luxury tourism destinations. This guide will help discerning travelers curate an unforgettable luxury trip in Space City.
Houston's High-End Accommodations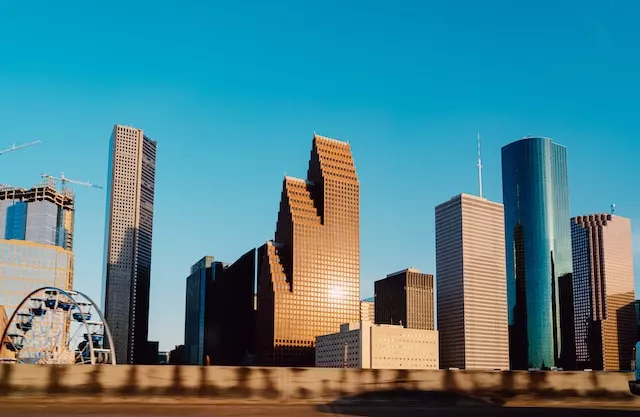 Houston offers several luxury hotels and resorts fit for discerning travelers. Forbes Travel Guide Five-Star properties like the renowned Post Oak Hotel at Uptown Houston or the pampering Spa at Four Seasons Hotel Houston deliver first-class stays. Newer additions include the palatial St.
Regis Houston, which brings a modern taste of luxury to the Galleria area. With elevated amenities like fine dining, posh spas, rooftop pools, and lavish rooms filled with breathtaking views, these luxury hotels in Houston provide the ultimate places to rest easy in opulence.
Luxurious Hotels and Resorts
1. The St. Regis Houston
The new St. Regis Houston brings world-class luxury to the Galleria neighborhood. This modern marvel houses 228 lavishly appointed guest rooms and suites with floor-to-ceiling windows showing Houston's impressive skyline.
Guests experience bespoke service and amenities like the indulgent Remède Spa, a magnificent swimming pool, and celebrated local cuisine at the stylish Imperial restaurant. The St. Regis brand has delivered refined accommodations for over a century, and their new Houston outpost sets a new standard for luxury in Space City.
2. The Post Oak Hotel at Uptown Houston
The acclaimed Post Oak Hotel at Uptown Houston stands out as Houston's only AAA Five Diamond-rated hotel for its unparalleled attention to detail and service. This 38-story landmark dazzles guests with amenities galore, including a luxurious spa, executive business suites, and an elegant 10,000-square-foot conference space.
Their six restaurants - like the Forbes Five-Star Bloom & Bee featuring farm-to-table Southern fare - offer haute cuisine from celebrity chefs. With spacious guest rooms boasting sweeping city views and Bentley chauffeur service, the Post Oak Hotel delivers an opulent escape.
3. The Four Seasons Hotel Houston
For over 40 years, the Four Seasons Hotel Houston has maintained a tradition of Texas hospitality and luxury. Occupying 20 acres Downtown, their recent $25 million renovation updated the guest rooms, lobby, and lushly landscaped pool area.
Visitors feel pampered with amenities like the acclaimed Spa at Four Seasons, personalized child and pet services, and complimentary car service in their Rolls-Royces and Mercedes-Benzes. Whether staying for business or pleasure, the Four Seasons offers a peaceful oasis just steps from downtown.
Boutique and Historic Accommodations
In addition to the city's elite luxury hotels, Houston offers intimate boutique lodging and historic hotels that provide unique character and charm. Here are some standouts:
Hotel ZaZa Museum District

- This hip boutique hotel near the Museum District mixes extravagant decor with a trendy vibe. Each artfully designed suite features bold textures, vibrant colors, and lavish furnishings like canopy beds. Hotel ZaZa pampers guests with amenities like the posh ZaSpa, Magnificent Pool, and modern Stay ZaZa restaurant.

The Lancaster Hotel

- Built in 1926, this restored

historic hotel

in downtown Houston provides elegant Art Deco character. Details like ornate vaulted ceilings, marble floors, and grand columns transport guests back in time while providing modern comforts. Afternoon tea in the charming mezzanine lounge is a highlight.

The Sam Houston Hotel

- One of Houston's oldest hotels now delivers a blend of vintage charm and contemporary amenities after a complete restoration. Guests marvel at details like the ornate lobby terrazzo floors and crystal chandeliers while enjoying complimentary continental breakfast and modern suites. Its downtown location near Minute Maid Park is ideal.

La Colombe d'Or Hotel

- This unique 1923 Montrose mansion-turned-boutique hotel offers a sophisticated stay. The luxury rooms display one-of-a-kind antiques and artwork. Guests socialize at the downstairs Restaurant le Colombe d'Or or the intimate cocktail bar on the leafy patio.
Culinary Delights for Discerning Tastes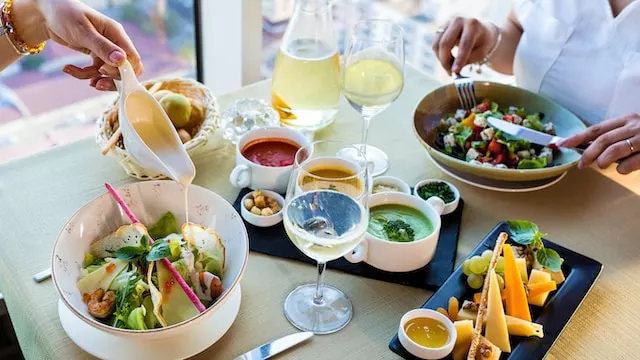 Houston's dining scene dazzles visitors with culinary variety. From classic steakhouses to seafood institutions to exotic global cuisines, Houston's top eateries provide exquisite flavors for the discerning palate. After a day of luxury shopping or cruising, recharge with an exceptional meal at one of these lauded best restaurants in Houston.
Fine Dining Restaurants
1- Brennan's of Houston
A pillar of Houston's fine dining scene since the 1960s, Brennan's of Houston carries on the New Orleans Creole culinary traditions of the famous Brennan family. Bask in the old-world ambiance as you indulge in Brennan's signatures like overflowing Bananas Foster, Eggs Hussarde, and their fresh seafood such as char-grilled redfish and gulf shrimp. Deep leather booths, dramatic archways, and stellar service complete the refined experience that's made Brennan's a classic haunt of the Houston elite.
2- Pappadeaux Seafood Kitchen
For the freshest Gulf seafood in Houston, look no further than Pappadeaux Seafood Kitchen. This upscale dining destination imports live crawfish, lobster, crab, and fish daily to create Cajun and Creole masterpieces. Diners rave about favorites like charbroiled oysters, sea bass Nantua, and Texas redfish with Brabant potatoes cooked to perfection. With indulgent options like their Grand Plateau Royale loaded with lobster and crab, Pappadeaux is a seafood lover's paradise.
3- Mastro's Steakhouse
Carnivores indulge at Mastro's Steakhouse in Houston's Galleria district. Renowned for USDA Prime steaks and chops, Mastro's ages their beef to peak tenderness and enhances it with options like truffle butter and lobster mac and cheese. For the ultimate indulgence, try the 8 oz. Filet Paired with Lobster Tail with butter-poached lobster from Nova Scotia. Their award-winning wine list offers the perfect pairings for a cut of meticulously prepared steak.
Bars for Craft Cocktails and Curated Wines
After an exquisite dinner, keep the sophistication going by retiring to one of Houston's acclaimed cocktail bars for artfully crafted cocktails, rare wines, and beers. Standouts include chic Downtown cocktail bar The Library Coffee and Wine House, pouring creative, refreshing libations.
In Montrose, Anvil Bar & Refuge shakes up old-fashioned, negronis, and seasonal offerings using housemade ingredients. For wine enthusiasts, 13 Celsius wine bar in Midtown and Pappas Bros Steakhouse's extensive wine loft astound oenophiles with their cellars stocked with over 100,000 bottles from lauded regions worldwide. From hand-crafted concoctions to vintages dating back decades, Houston's cocktail, wine, and beer destinations meet any spirit craving.
Exquisite International Cuisine
Houston's culinary diversity allows discerning diners to explore flavors from around the globe without leaving the city. For authentic regional Chinese, acclaimed spots like MALA Sichuan and a'Bouzy serve Szechuan specialties alongside live seafood dishes.
Houston's acclaimed Vietnamese restaurants like Kau Ba Saigon Kitchen and Mai's Restaurant satisfy with pho noodle soups, banh mi sandwiches, and other Vietnamese staples. The city also offers Maanchuwa & Co. and Blue Nile Ethiopian restaurants, dishing traditional injera flatbreads and flavorful stews. From authentic Thai to Indian to African to South American, Houston's global cuisine transports diners on an international culinary journey.
High-End Shopping in Houston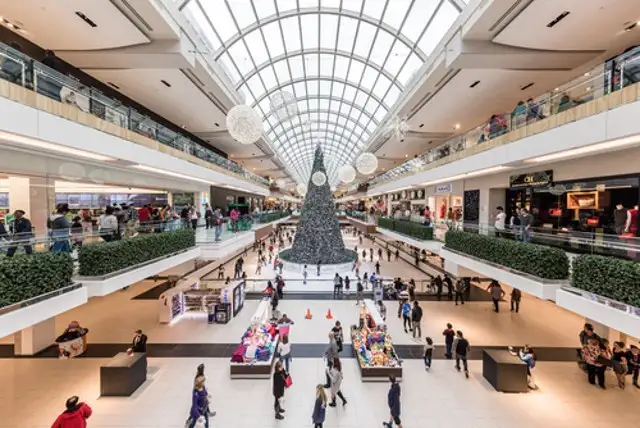 Houston's world-class malls and boutiques offer endless opportunities for extravagant retail therapy. Shop for haute couture fashions, rare antiques and art, exotic cars, and more as you explore these high-end shopping destinations.
The Galleria
Luxury brands and Designer boutiques
Houston's iconic Galleria houses over 375 fine stores and restaurants perfect for indulging in serious luxury retail. Shop designer fashions at boutiques from Chanel, Prada, Louis Vuitton, Jimmy Choo, Cartier, and more top names. Department stores like Neiman Marcus and Saks Fifth Avenue offer opulent accouterments and the latest styles. With its dazzling architecture, indoor ice rink, and mix of high-end retailers, the Galleria provides an ideal luxury shopping experience.
Personal shopping services
For a truly personalized shopping experience, Galleria concierges offer complimentary styling services. Share your taste and budget to receive customized recommendations and assistance assembling looks from the Galleria's extensive luxury offerings.
Shoppers can also book private consultations with Neiman Marcus fashion experts for one-on-one style advice while sipping champagne in exclusive suites. With these elevated services, Houston fashionistas always leave looking their glamorous best.
River Oaks District
High-end stores
This open-air shopping destination houses luxury retailers like Tom Ford, Cartier, Harry Winston, and Dolce & Gabbana in the affluent River Oaks neighborhood. Boutiques offer fine jewelry, handbags, home furnishings, and men's and women's high fashion. Pop into RH Interior Design Gallery, a striking three-story furniture showplace, for lavish home decor inspiration. Daily events like live music and seasonal installations give River Oaks District an exclusive air.
Art galleries and cultural experiences
Beyond material shopping, River Oaks District offers cultural indulgences for art enthusiasts. Somerset House features rotating fine art exhibits from acclaimed galleries around the world. Cinephiles can enjoy luxury cinema with seasonal films and classics at the River Oaks Theatre. Public art installations like large-scale murals bring visual intrigue. River Oaks District stimulates the senses and imagination with this blend of fine art, film, and design.
Antique shop and antique gallery
For rare collectibles and artistic treasures, Houston's antique shops and galleries amaze. Houston is home to Antiques Roadshow appraiser Jay Rosberg's Names & Numbers Antiques and Annex Antiques, housing museum-quality furniture, art, and accessories from Europe.
Over 100 dealers stock The Antique Gallery on Westheimer with chandeliers, carpets, pottery, artwork, and more dating back centuries. Discerning shoppers can discover hidden gems and build collections across these Houston stores.
Houston's high-end retail scene rivals the world's top fashion capitals. Shoppers with a taste for luxury can indulge in designer fashion, rare art and antiques, exclusive automobiles, and exquisite home furnishings across the city.
Cultural and Entertainment Experiences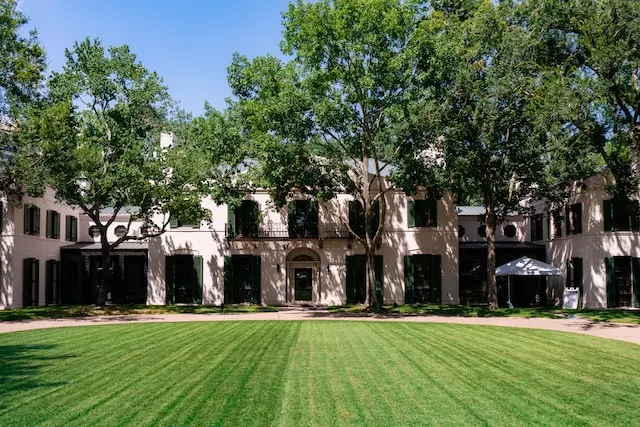 Beyond shopping and dining, Houston offers exclusive access to immerse in the city's thriving arts, culture, history, and nature. From curator-led museum tours to backstage symphony access, customized experiences guided by local experts provide insider perspectives into Houston's dynamic offerings.
Cultural Immersion
To dive into Houston's rich arts scene, specialized tours led by expert docents showcase the city's top cultural institutions. At the Museum of Fine Arts Houston, acclaimed exhibits like "Francis Bacon: Late Paintings" come to life during after-hours gallery tours followed by cocktails and hors d'oeuvres in the Wilson Tunnel.
Architecture lovers will delight in an in-depth look at Philip Johnson's postmodern design of the Museum of Fine Arts Houston campuses. Taste the city's mouthwatering culinary diversity on foodie tours of Houston's top chefs and restaurants. With curated cultural excursions, visitors gain VIP access to Houston's vibrant arts, food, and design realms.
Historical Journeys
Experienced guides peel back the layers of Houston's storied past on engaging historical tours that reveal key landmarks. Costumed docents lead small groups through Heritage Society's Sam Houston Park to visit restored 19th-century homes and hear tales of the city's founding families.
At Space Center Houston, visitors immerse in the controlling room that put a man on the Moon in NASA's Apollo era before glimpsing retired Saturn V rockets up close. History buffs will relish these exclusive experiences charting Houston's path from swampy settlement to sprawling metropolis.
Nature and Adventure
Houston offers exhilarating ways to explore the biodiverse nature surrounding the city. Certified arborists lead privileged expeditions through The Houston Arboretum's 155 acres of lush forests and meadows in Memorial Park. At the Houston Zoo, VIP safaris include up-close animal encounters and exclusive access to exhibits before hours.
Special Falconry Encounters allow handling and flying these spectacular raptors at the Texas Hawking Association for an adrenaline rush. From flora to fauna, these customized adventures uncover Houston's wild side.
The Museum of Fine Arts, Houston
Exclusive Art Exhibitions
As the largest art museum in the Southwest, the prestigious Museum of Fine Arts Houston (MFAH) offers exclusive access to its global collections spanning centuries. During Director's Circle Viewings, generous benefactors enjoy after-hours private guided tours of significant exhibitions before they open to the public.
Through the curator-led Eye on the Arts program, small groups of art devotees can focus on themes like Abstract Expressionism through discussions and special behind-the-scenes object viewings. These intimate experiences offer unparalleled insight into the MFAH's world-renowned artworks.
Private Tours and Events
In addition to VIP exhibition access, the MFAH provides customized private tour experiences. Guests can tailor options like Architectural Tours focusing on the campus' buildings designed by Ludwig Mies van der Rohe, Hans Arp, and Rafael Moneo or Photography Focus Tours featuring works by Man Ray, Cindy Sherman, and other photographic geniuses. The MFAH also accommodates private events in the magnificent Grand Hall or amid the artworks, delivering an exclusive celebration.
Houston Symphony Orchestra
VIP Concert Experiences
Led by renowned conductor Andrés Orozco-Estrada, the Grammy-winning Houston Symphony Orchestra dazzles audiences at Jones Hall downtown. Special concert packages allow newcomers and aficionados to experience captivating performances from an exclusive perspective.
Upgraded seating and access to the Founders Room provide an intimate concert setting with globally acclaimed musicians. Through the Symphonie Privée hospitality series, music lovers can mix and mingle with conductors and composers during elegant dinners before select performances.
Behind-the-Scenes Access
For the ultimate insider experience, the Houston Symphony opens its doors to witness what happens beyond the spotlight. Patrons can enjoy a reception with conductors and artists before sitting in on a live rehearsal, gaining priceless insight into how these world-class musicians prepare.
During intermission, guests go backstage to see dressing rooms, browse instruments up close, and more. For classical music devotees, these exclusive behind-the-scenes encounters enhance the concert experience like never before.
With curator tours, historical explorations, outdoor adventures, and VIP performing arts access, Houston offers exclusive ways to experience the city's top cultural attractions and artists. Visitors receive red carpet treatment through these customized experiences tailored to their interests by knowledgeable local experts.
Outdoor Adventures for Luxury Enthusiasts
In addition to urban indulgences, Houston offers nature escapes and active pursuits for visitors seeking luxury adventures. Private charters, elite golf courses, and relaxing spa retreats satisfy those looking to experience Houston's natural highlights in comfort.
Private Yacht Charters on Galveston Bay
Charter a luxurious private yacht with Impeccable Yacht Charters or Houston Yacht Club for a relaxing cruise along Galveston Bay. Multi-level yachts featuring full galleys, staterooms, and lounge areas accommodate day trips or overnight voyages to view coastal scenery not visible from shore. Guests can dock at waterside restaurants like Topwater Grill for an indulged lunch without ever leaving their luxury vessel.
Golfing at Exclusive Courses
For leisurely recreation, tee off at Houston's exclusive golf clubs like River Oaks Country Club, Champions Golf Club, or The Clubs at Houston Oaks. These prestigious courses offer challenging designs by legends like Jack Nicklaus, Jay Morrish, and Robert von Hagge amid beautifully maintained grounds. Golfers can enjoy premium clubhouse amenities and equipment rentals for an unforgettable day on the green.
Spa and Wellness Retreats
To unwind in ultimate luxury, Houston's five-star spa retreats like the Houstonian Hotel's Trellis Spa, Post Oak Hotel's Spa, and Spa Emerson at the Emerson provide rejuvenating therapies. Signature massages, body treatments, and salon services help visitors emerge refreshed after their adventure trips. Guests can also access amenities like hydrotherapy pools, saunas, and tranquility lounges for complete relaxation.
With these elite outdoor offerings, Houston luxury extends into the natural realm through exclusive escapes, recreation, and wellness experiences at top adventure destinations.
Exclusive Events and Festivals
Beyond its everyday luxury offerings, Houston hosts exceptional annual happenings like star-studded galas, high-fashion runway shows, and the city's colossal livestock show and rodeo. Gain VIP access to these prestigious events for an elevated experience.
Houston Livestock Show and Rodeo
VIP Rodeo Experiences
The city boots for the massive Houston Livestock Show and Rodeo each March. This 20-day extravaganza draws over 2.5 million attendees for professional bull riding, calf roping, carnival rides, livestock exhibitions, concerts, and more.
For accurate luxury treatment at the iconic Houston Rodeo schedule, the Super Ticket Experience delivers exclusive rodeo access and amenities. Guests gain early arena admission, access to member-only spots like the Courtyard Club saloon, and a Meet and greet with rodeo athletes. Super Tickets ensure A-list experiences at this star-studded Texas tradition.
Private Box Seats
Houston Livestock Show and Rodeo's luxurious Super Suites provide an elevated rodeo viewing experience from exclusive climate-controlled indoor boxes. Available on concert nights at NRG Stadium, these 50-200-person private suites come equipped with lounge seating, personal servers, premium meals, and private cash bars mere steps from prime seats. Corporate groups and special guests can entertain in elite fashion and enjoy epic performances by top musical acts in comfortable, private surroundings.
High-End Galas and Charity Events
The Houston society scene shines at opulent black-tie galas and fundraisers like the Breast Cancer Alliance of Houston's August soiree at the Post Oak Hotel. Guests dress to the nines to mingle, bid in silent auctions showcasing luxury goods and experiences, and enjoy gourmet dining and musical acts, benefitting local causes.
The Houston Symphony Deck, the Hall Ball, provides fine dining, entertainment, and dancing amid extravagant holiday decor, transforming the Wortham Theater into a winter wonderland. These formal occasions allow visitors to give back while experiencing Houston philanthropy at its most elegant.
Houston Fashion Week
As a cosmopolitan metropolis, Houston hosts numerous high-fashion events like Houston Fashion Week each spring. Founded by Cesar Galindo of New York's Lela Rose fashion label, this biannual occasion showcases looks from international designers alongside emerging local talent.
Sponsors like Saks Fifth Avenue and Neiman Marcus present chic runway shows spotlighting couture creations and ready-to-wear lines. Guests view collections up close before mingling with designers, models, and style influencers at elaborate after-parties. For fashionistas, it's a coveted ticket to the crème de la crème of Houston's style scene.
With insider access to one-of-a-kind happenings, visitors enjoy Houston's most significant annual events surrounded by luxury amenities and exclusivity. These prestigious festivals and galas allow visitors and locals to experience Houston at its most vibrant.
Safety and Comfort for High-End Travelers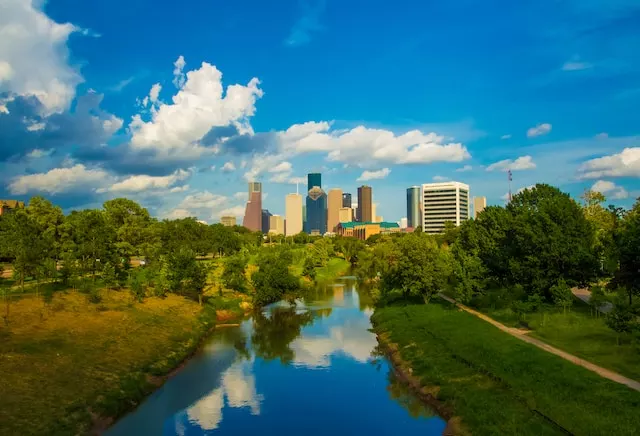 Houston offers exclusive services and amenities to ensure visitors' security, health, and maximum relaxation during luxury getaways. From personalized assistance to integrated wellness offerings, Houston hotels, and safer transportation cater to discerning travelers' needs for seamless, safe experiences.
Concierge Services
For personalized service, luxury hotels provide dedicated concierges to handle every detail of their stay. Guests can request restaurant reservations, event bookings, transportation arrangements, packed itineraries for exploring Houston, or any other special needs to optimize their visit. On-call 24/7, knowledgeable concierges act as local experts to recommend the city's top experiences based on travelers' tastes and manage all arrangements for a stress-free luxury getaway.
Security Considerations
High-end hotels integrate extensive security features to protect guests' safety and privacy. Forbes Travel Guide Five-star properties like the Post Oak Hotel use keycard access systems, in-room safes, and around-the-clock security staff monitoring grounds and entries.
For additional discretion, separate passageways and elevators cater exclusively to hotel guests. Chauffeur-driven transportation from luxury providers ensures safe and reliable airport transfers and travels between Houston's top neighborhoods in comfort. With integrated layers of security, luxury travelers can relax, knowing their protection is paramount.
Luxury transportation services also prioritize travel safety tips and follow strict protocols to deliver the safest mode of transportation. Chauffeured car and limo companies ensure vehicles receive regular maintenance and cleaning. Drivers undergo extensive training, security checks, and COVID-19 vaccination. By booking luxury rides versus public transit or rideshares, visitors benefit from the highest safety rules while traveling on the road for seamless travel.
Health and Wellness
Amenities Houston's five-star hotels promote rest and revitalization through extensive wellness amenities tailored to guest needs. The Spa by The Houstonian offers custom therapies like the Sleep Treatment with heated neck wrap, guided meditation, and massage for deep relaxation. Visitors can enjoy indoor pools, cutting-edge fitness studios, and healthy dining options on-site.
Should an issue arise, medical concierges connect guests to top Houston doctors, pharmacies, or other health resources for prompt attention. With personalized programs and access to experts, luxury hotels enable visitors to maintain their well-being on the road.
By integrating comprehensive services, amenities, and the latest technology, Houston's hospitality establishments provide high-end travelers with exceptional experiences safely and comfortably. Visitors can make requests at any hour, knowing their needs will be addressed immediately by caring, capable staff. Houston sets the gold standard for anticipating and catering to discerning guests' complete peace of mind.
Luxury Transportation Options
To complement its world-class hospitality and experiences, Houston offers premier limo transportation services fit for discerning travelers. Lavish Ride's luxury vehicles, professional chauffeurs, and exclusive tour experiences deliver seamless, sophisticated travels across Space City.
Elite Airport Transportation
Begin your Houston getaway in style by booking Lavish Ride's elite airport transportation service. Their Business Class Sedan fleet offers elegance and sophistication with vehicles like the Mercedes-Benz E Class, BMW 5 Series, Cadillac XTS, and Lincoln Continental. Ideal for VIP travelers, these sedans provide ample legroom, plush seating, and amenities for productivity and relaxation.
Upon arrival, seasoned chauffeurs greet guests by name, assist with luggage, and ensure seamless airport transfers in the elite car service Houston is proud of.
Private Chauffeur, Best Car Service in Houston
Once in the city, continue travels in luxury with Lavish Ride's private chauffeur services, the best car service in Houston. Their Business Class SUV fleet provides discreet, productive transportation, including the Chevrolet Suburban, GMC Yukon, and Ford Expedition. Equipped with cutting-edge amenities and connectivity, these functional SUVs allow confidential meetings and travel arrangements tailored to discerning needs.
Black Car Rentals
Lavish Ride offers a luxury fleet of black cars, including first-class SUVs, such as the 2023 Cadillac Escalade ESV and Navigator L vehicles with professional chauffeurs. Clients can select their vehicle of choice, and Lavish Ride's experienced drivers will provide door-to-door service to Houston's premier destinations and experiences.
Luxury Tours of Houston
For insider perspectives on Houston, Lavish Ride provides luxury tours of Houston of top landmarks, museums, and beyond in premium vehicles with educated guides. Guests enjoy curated experiences like City Highlights, Space City. Custom experiences provide VIP access to events and venues. These elite car service tours allow travelers to experience the best of Downtown Houston through privileged lenses.
Frequently Asked Questions (FAQ)
1. What are the top luxury hotels in Houston for high-end tourists?
Answer: The top luxury hotels in Houston for high-end tourists include The St. Regis Houston, The Post Oak Hotel, Hotel Granduca, The Houstonian Hotel, and The Lancaster Hotel.
2. What are some must-visit high-end shopping destinations in Houston?
Answer: High-end tourists in Houston must explore The Galleria, River Oaks District, Highland Village, Uptown Park, and Market Street Woodlands for exceptional shopping experiences.
3. Are there any exclusive fine dining restaurants in Houston for high-end visitors?
Answer: Absolutely! Some exclusive fine dining options in Houston for high-end visitors are Pappas Bros. Steakhouse, Tony's, Brennan's of Houston, Da Marco Cucina e Vino, and Mastro's Steakhouse.
4. Which high-end cultural attractions should tourists explore in Houston?
Answer: High-end tourists should explore attractions like The Museum of Fine Arts, Houston, The Menil Collection, The Museum of Natural Science, The Hobby Center for the Performing Arts, and The Houston Ballet.
5. What are some luxurious experiences or activities that Houston offers?
Answer: Houston offers luxurious experiences like helicopter tours over the city, private yacht charters on Galveston Bay, spa treatments at high-end wellness resorts, VIP access to sports events, and private art gallery tours with renowned.
Experience Opulent Houston in Style
As this guide has revealed, Houston offers an array of elite indulgences to rival the world's top luxury destinations. Five-star hotels pamper guests in lavish suites with personalized amenities. Celebrity chefs dazzle diners with culinary artistry. Famed shopping districts overflow with designer fashions and rare collectibles. This cosmopolitan metropolis provides exclusive access to the performing arts, exclusive events, outdoor escapes, and cultural immersion.
For discerning travelers accustomed to the finest things, Houston is a paradise waiting to be experienced. Space City satisfies sophisticated tastes with high-end offerings at every corner, from swanky cocktail lounges to private yacht charters to VIP access at red-carpet happenings. Visitors can curate a luxury Houston itinerary as unique as their fingerprints based on personalized interests and tastes.
As Houston solidifies itself as a preeminent luxury tourist destination, the city continues adding more five-star hotels, Michelin-starred restaurants, and high-fashion boutiques. The robust arts scene expands through major museum expansions and world-renowned performing arts company tours. The variety of exclusive escapes and experiences evolves each season. An open-minded traveler will discover new heights of quality and refinement around every corner of Houston.
While creating your elite Houston experiences, let LavishRide be your partner in luxury travels across the city. Their collection of late model vehicles with professional chauffeurs offers private car service exceeding expectations. Guests can choose their preferred luxury vehicle, based on their style and group size.
You'll arrive safely and sophisticated with discreet black car service focused exclusively on your requests. The knowledgeable drivers double as guides, providing insider perspectives during luxury tours of Houston's top sites and neighborhoods.
As Houston's offerings ascend to world-class levels, it's an ideal time to explore this dynamic city and experience its highest echelon of dining, arts, shopping, hospitality, and more. Treat yourself to an escape from the ordinary and discover Houston's opulent side. Let luxury transport provider LavishRide ensure you travel through the city in comfort, safety, and sensational style.