Discover the Most Popular Sports in Houston: A Guide to Houston Sports
This is a guide to the most popular sports in Houston. It is a great way to know about the most popular sports in Houston.
Houston is often referred to as "Hustle-Town", as the city always seems to be crammed and glistening. Everything about Houston City screams grand and bigger, Hustle-Town is the capital of tourism, culture, corporate, spectacle, recreation, and sports. Houstonians are always doing something diverting and engaging, and cheering for their sports teams is probably what they cherished the most. Sports are immense in Houston, every Houstonian is connected and enthused with professional, collegiate, and personal sports. The sporting community of H-Town is indeed at its best with far-reaching sports competitions and events held throughout the year at every corner of the city. The rich sporting culture of the city is also responsible for a large number of spectator engagements and sports tourism in Houston.
Most Popular Sports in Houston
Houston City takes pride to have its numerous major sports league teams, which represent H-Town in the biggest sporting platforms of the United States. Not only do professional sports get all the love and appreciation, but Houstonians also get behind their college sports and cheer the local talent and tournaments. Some of the biggest hit sports in Houston are listed below:
Houston Baseball

Houston Basketball

Houston Football

Houston Horse Racing

Houston Soccer
Some of the major sports league teams in Houston are:
Houston Astros (Baseball)

Houston Rockets (Basketball)

Houston Texans (Football)

Houston Dynamo FC (Soccer)

Houston Dash (Soccer)
Houston Baseball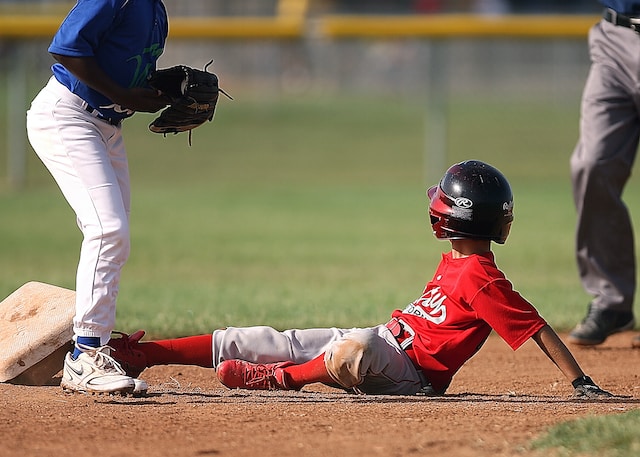 Baseball is arguably the most popular sport in Texas and particularly in Houston. The history of Houston baseball is very astonishing and old, it is reported that baseball in Houston started back in 1868 after Civil War. Professional baseball in Houston texas started in 1888 in the form of the Texas League, and after that few more baseball leagues and formats were introduced. The history and the continued evolution of the Houston baseball game are unprecedented, and that's the reason for the huge audience and fan following of baseball in Houston tx.
The professional Houston baseball team is the Houston Astros, which competes in Major League Baseball (MLB). The Houston Astros baseball team is a member club of the American League (AL) West Division of MLB. The Houston Astros baseball team competed in the National League (NL) from 1962 to 2013, and then it was promoted to Major League Baseball MLB after 5 decades. The first name of Houston baseball Astros was Houston Colts .45s and it was re-named Houston Astros in 1965.
The Houston baseball stadium "Minute Maid Park" is the home of the Houston Astros of Major League Baseball (MLB). It was opened in 2000 and is located in beautiful Downtown Houston. Minute Maid Park has a seating capacity of 41168, and the stadium has 5197 club seats and 63 luxury suites for an exclusive experience of Houston Texas baseball. The previous home stadium of the Houston Astros was Astrodome which opened in 1965 and hosted the game till 1999. Houston Astros won 2 World Series Titles (2017, 2022), 4 American League Pennants (2017, 2019, 2021, 2022), and 1 National League Pennants (2005).
There are also 1 independent minor league baseball team and 4 D1 college baseball teams in Houston texas. These teams are listed below:
Sugar Land Space Cowboys: this minor league baseball team is the Triple-A affiliate of the Houston Astros MLB club and competes in the Pacific Coast League.

Rice Owl Baseball: this is the college baseball team of Rice University located in Houston Texas, they represented Houston in the NCAA tournament multiple times and won the NCAA Championship in 2003.

Houston Cougars Baseball: is the college baseball team of the University of Houston, they have competed in several NCAA tournaments and also appeared in College World Series.

Houston Christian Huskies Baseball: this is the varsity intercollegiate baseball team of Houston Baptist University and is a member of the NCAA Division 1 Southland Conference.

Texas Southern Tigers: this varsity intercollegiate base team represents Texas Southern University and is a member of the NCAA Division 1 Southwestern Athletic Conference.
Houston Youth Baseball and Little League are also quite celebrated in Houston, as these leagues provide a platform and encouragement for kids to play baseball.
Houston Basketball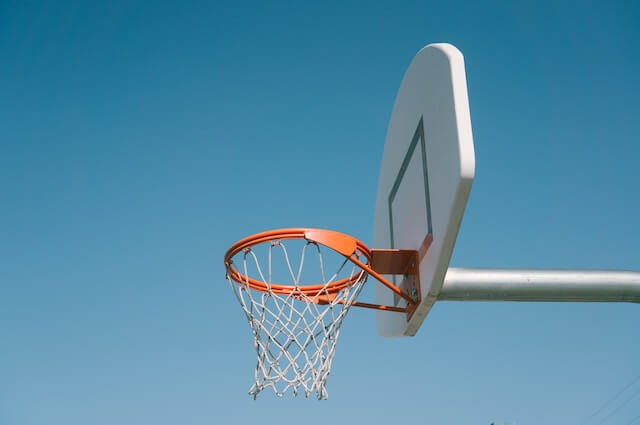 The popularity of Houston basketball is off the charts, as there are basketball courts in every corner of the city. Not only in basketball Houston but the sport of basketball is immensely popular in the United States, and the National Basketball Association (NBA) players are considered to be the superstars in the country. The structure of Houston basketball is very efficient, as basketball is considered to be the major sport in schools and the kids aspiring to be professionals start from the very young stages. The Houston basketball team in schools and colleges is probably the face of sports in the state.
The only professional basketball team of H-Town is the Houston Rockets which plays in National Basketball Association (NBA). The houston rockets basketball team is a member of the NBA's Western Conference Southwest Division. Houston Rockets capture the attention of Houstonians and receive all the support and adulation. At first, this team was based in San Diego and it was called San Diego Rockets, but it was relocated to Houston in 1971, and since then it's called Houston Rockets.
Toyota Center is the home of the Houston basketball Rockets team, it is a marvelous indoor arena located in Downtown Houston. Toyota Center has a capacity of 18,104 basketball seats, and the arena is always house-full whenever Houston Rockets play here. The overall houston rockets stats or record is 2444 wins and 2328 losses, the annual houston rockets basketball score and stats are always available on the official website of the NBA and Houston Rockets. The basketball reference houston rockets index which includes all-time leading scorers and team stats is also available to the public. The houston rockets schedule is accessible to the public so people can book their tickets for the game and enjoy the electrifying sporting experience in Toyota Center.
Houston Rockets is a very prestigious team that has a lot of accolades to its name, the Houston Rockets won 2 Championships (1994, 1995), 4 Conference titles (1981, 1986, 1994, 1995), and 8 Division titles. Houston Rockets also has 7 retired numbers, to pay respect to their former legendary players. A few of the legendary players who represent the Houston Rockets are:
Hakeem Olajuwon

Moses Malone

Elven Hayes

Calvin Murphy

Clyde Drexler

Ralph Sampson

Yao Ming

James Harden
The other Houston college basketball teams competing in NCAA Division 1 are:
Houston Cougars men's basketball: represents Houston in NCAA Division 1 as a member of the Big 12 Conference.

Rice Owl men's basketball: competes in Conference USA of NCAA Division 1.

Houston Christian Huskies men's basketball: compete in NCAA Division 1 as a member of Southland Conference.

Texas Southern Tigers men's basketball: compete in Southwestern Athletic Conference.
The female Houston intercollegiate basket teams representing H-Town in NCAA Division 1 are:
Houston Cougars women's basketball

Rice Owl women's basketball

Texas Southern Lady Tigers women's basketball

Houston Christian Huskies women's basketball
They are also multiple Houston youth basketball programs in different schools and colleges, the community basketball leagues are also very famous in Houston.
Houston Football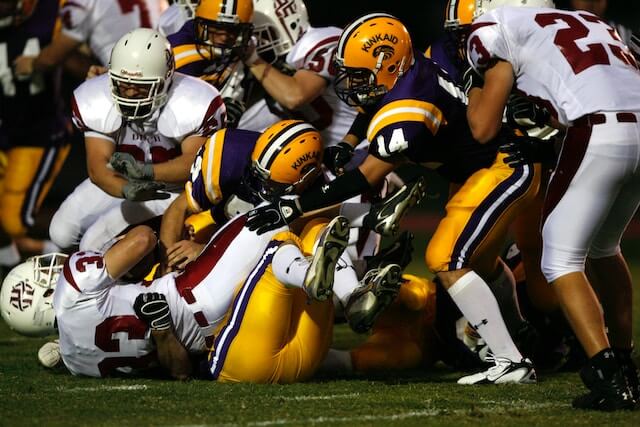 Football is undoubtedly the most watched sport in the USA, In 31 States football is reported to be the favorite sport of the masses. Houstonians are also among those who openly express their love and passion for Houston football. Houston Texas football has 1 National Football League (NFL) team and several college football teams that compete in NCAA Division 1.
The professional Houston football team is Houston Texans, which plays in National Football League (NFL). The houston texas football team is a member club of the American Football Conference (AFC) South Division. The Houston Texan was established in 1999, and they started playing in National Football League (NFL) in 2002 and never looked back. The Houston football nfl team plays its matches in NRG Stadium, the stadium has a retractable roof and a sitting capacity of 72,220.
Houston Texans are never able to capture the NFL Championships but they have appeared in 6 NFL Play-offs (2011, 2012, 2015, 2016, 2018, and 2019). The NFL Houston football team won 6 AFC South Division Championships 2011, 2012, 2015, 2016, 2018, and 2019). The official mascot of Houston Texans is Toro which is an anthropomorphic blue bull. The Houston football team NFL has the tradition of celebrating Battle Red Day and Liberty White-Out Day. Houston Texans have a big rivalry with Tennessee Titans because of the history. The old name of Tennessee Titans was Houston Oilers and it was located in Houston but in 1996 it moved to Memphis Tennessee.
Many famous players are playing in the Houston Texans football team, but there are a few greatest players who were the part of Texan team and some are mentioned below:
WR Andre Johnson

QB Matt Schaub

DE Mario Williams

LB DeMeco Ryans

RB Domanick Davis

CB Dunta Robinson

CB Aaron Glenn

LB Jamie Sharper

RB Arian Foster

WR Corey Bradford
The intercollegiate houston texas football teams which are competing in NCAA Division 1 are:
Houston Cougar Football team

Rice Owls Football team

Texas Southern Football team

Houston Christian Huskies Football team
Houston Horse Racing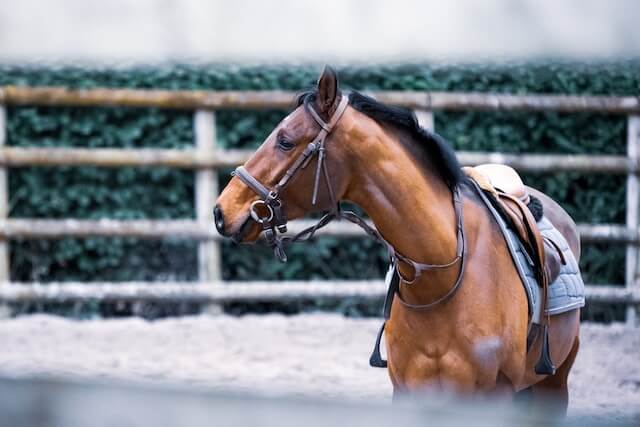 Horse racing is one of the most broadly attended sports in the United States. The history of Houston horse racing is also very extensive, horse racing and Houston horse riding were vastly prevalent in Texas since the early part of the 20th Century. The Houston horse races of Thoroughbred and Quarter Horse are the biggest hit in the State and gather spectators from all over the United States. The magnitude of horse racing in Houston is off the charts, as horse races in Houston are arranged all year long.
The most prominent and distinguished Houston race park is sam houston race park, located just 15 min from Downtown Houston. The sam houston park was opened back in 1994 and it is situated on 323 acres and owned by Penn Entertainment. The sam houston raceway park has a 1-mile dirt race track and 7-furlong turf courses for the horses. The seating capacity of Sam Houston raceway park is between 10,000 to 30,000, the largest audience recorded in the park was 32,177. There are 22 luxury suites in Sam race park Houston and 26,000 –a square-foot pavilion center to watch the racetrack.
Sam Houston horse track organized two annual live race meets. The horse racing Houston of Thoroughbred started in January and finished in the early part of April. From late April to early June the Houston horse racing track hosts American Quarter Horse races. The Simulcast racing opens in June and till the end of the year. Sam Houston horse race track also hosts multiple functions and events in the off-season to entertain the people of Houston. These events include Concerts, Annual Food Truck Festival, Guitar N' Cars Auto Show and, Camel & Ostrich races. The Sam Houston raceway park events information and details are available on the park's Live Racing and Promotions Calendar.
The Sam Houston Race Park offers a wide range of amenities to its patron so they can enjoy their trip to Race Park. Park offers 2 restaurants (Winner Circle Experience, Jockey), several bars, Grandstand luxury suites, concession areas on the Paddock and Club areas, and a parking space lot.
Houston Soccer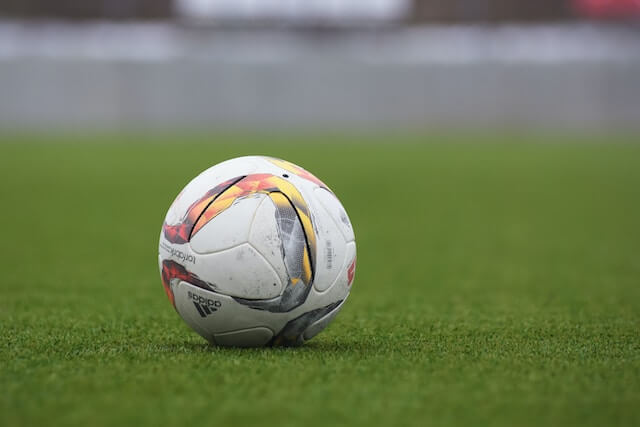 Soccer is the most popular sport in the world, and the popularity of soccer is rapidly increasing in the United States as well. The fastest-growing sport in East Texas is soccer, City of Houston has a deep admiration for the Houston soccer industry. Houstonians profoundly go to soccer games and cheer for their home teams. Watching soccer games in Houston is a sight to behold, as the atmosphere in stadiums is electrifying and terrific.
The professional soccer club of H-Town is Houston Dynamo FC known as Houston Dynamo, this club plays in Major League Soccer (MLS). Houston Dynamo FC is formed in 2005, and it is a member club of the MLS Western Conference Division. The home Houston Dynamo stadium is Shell Energy Stadium, it is also the home of Texas Southern Tigers football. Shell Energy Stadium previously known as BBVA Stadium was opened in 2012, the stadium has a seating capacity of 22,000.
The dynamo Houston FC plays a lot of games all year long, the Houston Dynamo schedule is easily accessible on MLS and Houston Dynamo's website. Fans and spectators can easily look up the FC Houston dynamo schedule and fixtures of 2023 to book their tickets and watch the FC Dynamo game on weekends. Fans can buy their ticket from the Club website and enjoy the thrilling experience of viewing the live soccer game at Houston dynamo stadium. Houston Dynamo FC has won 2 MLS Cup Championships (2006, 2007) and one U.S. Open Cup Championship (2018). The Houston Dynamo roster 2023 is packed with talented players, coaches, and technical staff.
The women's professional Houston soccer team is Houston Dash, which competes in the National Women's Soccer League (NWSL). The houston dash was formed in 2013 and it is affiliated with Houston Dynamo FC. Shell Energy Stadium is also the home of the Houston Dash football club. Houston Dash won the National Women's Soccer League (NWSL) Challenge Cup in 2020 and they were runners-up in NWSL Community Shield 2020. The houston dash roster has players from all over the United States, they are also a few foreign players playing in Houston Dash.
There are several men's and women's college soccer teams playing at a high level in Houston. Houston Youth Soccer Association has also been working in Houston since 1968, they facilitate several Youth Soccer Programs in Houston.
Other Houston Sports and Events
Besides the major sports and events, there are multiple other sports teams that Houstonians cheer and adore. Some other sports clubs and teams in Houston are:
Houston SaberCats (Rugby Union)

Houston Bounty Hunters (Dodgeball)

Houston Guardians (Drum and Bugle Corps)

Houston Mud Turtles (Ultimate Frisbee)

Houston Roller Derby (Roller Derby)

Houston Venom (In-Line Hockey)

Houston Hurricanes (Cricket)
Athlete's private transportation services in Houston
The sporting culture of Houston City is immensely prominent, as the people are passionate about cheering their teams and clubs. There are large numbers of sporting events in Houston regularly as the city offers thrilling opportunities for spectators to experience the hustles of H-Town. In the electrifying atmosphere of the city, the option of using local Houston transportation can be a big let-down for enthusiastic fans. Lavish Ride provides the most luxurious and comfortable sporting event transportation service to athletes and spectators. Lavish Ride offers private chauffeurs services for athletes to and from the stadiums/Arenas in their Mercedes-Benz Executive sprinter van and ensures their comfort and relaxation before and after the games.
Spectators can also enjoy the deluxe and the best black car services in H-Town and attend the sports events in Houston in style. Lavish Ride promises premium and exclusive rides in their black luxury Sedans, luxury SUVs, and luxury sprinter vans and offers complimentary amenities. The sporting event limo service from Lavish Ride will add to the exhilarating experience of attending the game in Houston. Need a Luxury ride to the Football or Baseball game? Or want to attend a horse racing event or soccer match book your private chauffeur service with Lavish Ride. Lavish Ride-Secure Your Safety.