Exploring the Rich Geography, History, and Demography of Houston, Texas
exploring the rich geography, history, and demography of Houston, Texas. Houston's strength lies in its diversity.
Houston, known by many other names, including "Bayou City" and "Space City," is a metropolis rich in diversity and opportunity. The geography of Texas is extremely varied and expansive, and Houston has a special place here. Houston's geography is of great importance, as this metropolis in Southeast Texas is home to almost 2 million people, making it not only the most populated in Texas but also one of the most populous in the whole United States. Houston's population density ensures the city's historic significance, thriving economy, and impressive tourist destinations. Given that NASA's Johnson Space Center is located in Houston and that humans were the first to pronounce "Houston" on the moon, Houston has earned the moniker "Space City." At the same time, the city exudes a contemporary air thanks to landmarks like The Galleria, Toyota Center, and Houston Grand Opera. The history of Houston is also of great significance because, for a short time, Houston was the Republic of Texas's official capital. Meanwhile, the city grew to become a major crossroads for trade and travel in the surrounding area. Houston, Texas, is one of the most fascinating American cities since it is home to so many diverse people and places.
Too much could be said about this amazing city of Houston to fit in a single article. We hope to provide you with a comprehensive picture of life in Houston. Here's a quick breakdown of what is Houston known for, including its history, cultural landmarks, geography, climate, population, and religion.
Houston Geography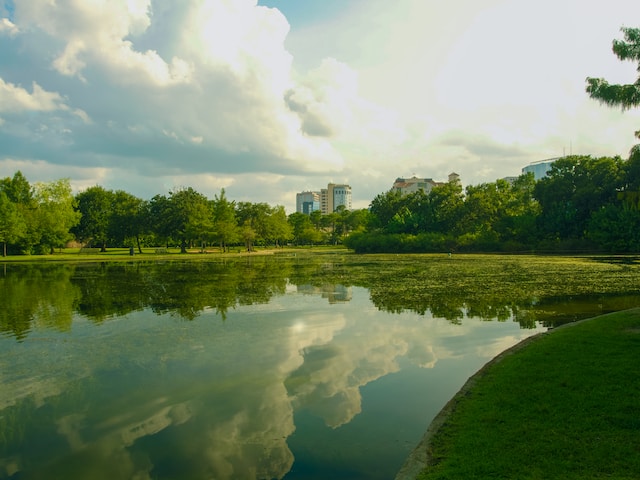 On the southeastern coast of Texas, near Trinity Bay and the Gulf of Mexico, is the city of Houston. Houston's geography makes this city home to a wide variety of landscapes, from bayside parkland to downtown skyscrapers. Houston's weather is characterized by a humid subtropical climate that is influenced by tropical weather patterns. Houston spans three counties (Harris, Fort Bend, and Montgomery) and has a total area of 671 square miles. While land makes up the vast bulk of Houston's area, there are around 22 square miles of water, mostly in Lake Houston in the city's northeast. The flat geography of Houston causes Houston floods along with other issues such as sewage problems, and surprisingly, this is still a problem in some impoverished communities.
Did you ever wonder, "Why does Houston flood so much?" Houston's elevation of 80 feet is a result of its coastal location. The elevation of Houston tx is less than the national average elevation of 2,500 feet or even the state average of Texas, which is 1,700 feet. The city's flat topography—its highest point is approximately 150 feet above sea level. Houston's sea level has contributed to many serious issues, including Houston flooding. In particular, the city had to switch to using surface water sources like Lake Hudson because intensive groundwater extraction caused the elevation to sink even more.
However, the comparatively flat terrain and vast open region also significantly contributed to Houston's weather as well as the rapid growth of its population. It's worth noting that the city is subdivided into many wards that serve to categorize the many diverse urban segments to accommodate Houston's population. West and north Houston are home to the city's suburbs, while the southeast is home to the city's many industrial developments. The sandy Galveston Beach can be found about 50 miles southeast of Houston. Unlike many other major cities, Houston features six business districts within the inner city, despite the lack of formal zoning rules during the city's urbanization. All of these factors contribute to Houston's fascinating skyline, which is dotted with distinct skyscrapers and residential areas.
Houston's Physical Landscape and Cityscape
Inside or outside the Interstate 610 Loop is a common way to categorize Houston's cityscape. The inner core includes the city's commercial core and some historic neighborhoods that were built before WWII. Recent years have seen the development of high-density residential communities inside the loop. Suburbs, enclaves, and other far-flung parts of the city can all be found beyond the city proper.
Although Houston is the largest city in the United States without official zoning laws, the city's land use regulations and legal covenants have played a comparable role in the city's development to other Sun Belt cities. Several blocks of downtown Houston, Texas, in the United States, make up what is known as the Houston Skyline District. The skyline of Houston, which is the third tallest in the United States and one of the top 10 in the globe, has been recognized as the fourth most impressive in the United States. There is a network of tunnels and skywalks in Houston that spans 11 kilometers and connects buildings housing retailers, restaurants, and convenience stores. Using this technology, people can stroll safely between buildings even when the weather outside is dangerously hot or rainy. Gables Cityscape Houston is conveniently situated between Greenway Plaza and River Oaks, close enough to popular destinations like Central Market and Highland Village to be reached on foot. Gables Tanglewood and Gables Upper Kirby provide appealing housing facilities to visitors in Houston, Texas.
Landscape Impact on Houston City Development
Researchers from Princeton and the University of Iowa found that Houston's urban layout was a major cause of the catastrophic changes in Houston's climate, rainfall, and flooding that the city suffered during Hurricane Harvey in August 2017. Urbanization increased Houston's risk of catastrophic flooding during the hurricane by 21 times, according to a study published in Nature on November 15th. The category 4 storm inflicted an estimated $125 billion in damage and killed 68 people.
The authors contend that these findings demonstrate the need to take urban and suburban development into account when assessing hurricane risk and preparing for hurricane damage and recovery. The research also highlights the importance of learning how urbanization and climate change have a multiplicative effect on rainfall and flooding, as well as urbanization solutions to combat the risks.
Researchers in Houston found that with urban sprawl and the city's growth vertically and laterally, its flood risk increased, with higher flood peaks and more severe and dangerous flooding generally. Miles of impervious sidewalks and streets meant that the city could no longer absorb its tremendous rainfall. The team also used statistical models to examine seasonal variations in flood peaks and draw connections between those variations, rainfall, and the effects of urbanization. Again, they observed a positive association between urban growth and increased flood risk when they compared these findings to flood peaks from the 1950s, before urban development in Houston.
It is typically true that urbanization is associated with a significant reduction in stormwater infiltration. Houston has had one of the most remarkable periods of urban development in the United States, and with that growth has come a rise in impermeable surfaces. Houston's elevation above sea level and rapid development make for a dangerous cocktail, despite flood-prevention efforts.
The History of Houston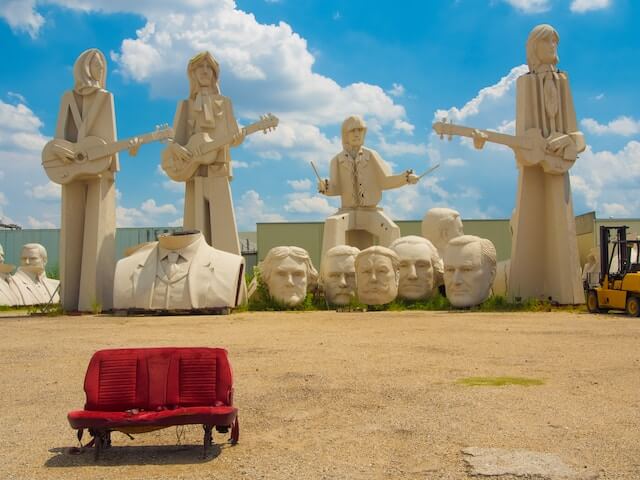 The roots of a country's culture can be found in its history. This is true even for the history of Houston. Houston is a business and tourist destination because of its long history and progressive politics. The city also boasts one of the most impressive skylines in the United States. In 1836, after the Battle of San Jacinto, Texas declared its independence from Mexico. After a few months, brothers Augustus Chapman and John Kirby Allen purchased 6,000 acres close to the mouth of Buffalo Bayou to establish a new community there. Houston's history in the post-Independence era begins with this event.
Houston was literally and figuratively "put on the map" after the Battle of Texas. Commercial and architectural expansion, which had already swept the country, was about to make its way to Houston. Since its founding, Houston has gained international recognition for its historic preservation efforts and innovative building designs. There are now nine public and professional theaters and theater companies based there. Following a terrible hurricane that hit the city and the discovery of oil at Spindletop, the economic focus shifted from Galveston to its inland sister, Houston in 1900.
The Second World War fundamentally altered the global landscape. The economic loss and material devastation were staggering, but the human cost was ignored. But Houston weathered the storm and emerged as a national leader. Houston in 1950 was marked by the foundation of The Houston Grand Opera and the Houston Ballet as the city prioritized the arts. The city of Houston was permanently placed on the map of American space missions when NASA announced on September 19, 1961, that its Staffed Space Center would be moving there. The astronauts on the Mercury and Apollo spacecraft called it home. In Apollo 11, which launched eight years later, Americans Neil Armstrong, Buzz Aldrin, and Michael Collins made history as the first humans to set foot on the moon. Houston is planning another giant leap for humanity, this time to the red planet Mars, 50 years after the first moon landing.
Throughout Houston, Ike, Katrina, and Harvey left their destructive marks in the 2000s. More than one million people fled to Houston in search of safety and a fresh start. However, Ike, yet another devastating hurricane, struck Galveston just three years later, on September 13. Along the Texas Gulf Coast, the tragedy killed at least 70 people and damaged nearly $27 billion worth of property. In terms of the death toll, it was the third-deadliest hurricane in American history. Old Houston photos provide a visual description of the history of Houston Texas, at that time.
The Most Important Points in the History of Houston
The history of Houston took many turns in the late 19th and 20th centuries. The Houston Texas history timeline and old Hoston photos provide valuable information in this regard. Moreover, Houston's history is full of leaders like Sam Houston who looked for realistic answers to the issues facing his era.
Houston in 1900: In 1900, when the Great Hurricane hit Galveston, the population had risen above 58,000. Oil firms quickly set up shop in Houston to oversee their holdings in East Texas.
Houston in 1950: In the 1950s, construction was completed on the Texas Medical Center. Infrastructure projects like the Galveston Freeway and the International Terminal at Houston International Airport (now Hobby Airport) served as indicators of rising prosperity. It cost millions to upgrade the outdated infrastructure.
Houston in the 2000s: It marks the beginning of 'What is Houston known for?': the NFL's Houston Texans required a new stadium, so construction began on what is now known as NRG Stadium.
Houston Demographics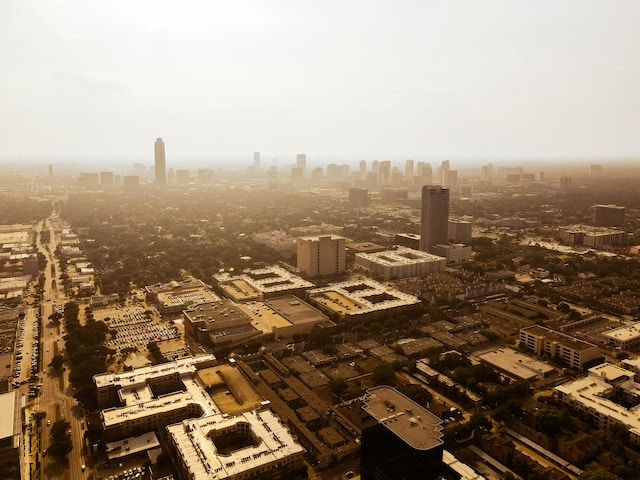 Houston has more people and more land than any other metropolis in Texas, the largest state in the United States. Houston's population has grown positively over the years, from 2,396 in the 1850 census to 596,163 in the 1950 census. In 2018, Houston's population density was 3829. There were 1,953,631 residents (717,945 houses and 457,330 families) in the year 2000, and this number is expected to grow to 2,304,580 according to the Houston population growth index.
Houston, like the majority of American cities at the turn of the 20th and 21st centuries, was largely composed of people who did not identify as Hispanic. Houston demographics map shows Hispanic and Latino Americans, as well as African Americans, make up the largest non-Anglo American share of the population. This is due to the New Great Migration and immigration from Latin America, Africa, and Asia in the latter half of the 20th century, which have turned the city into a majority-minority city. The Los Angeles Times (2017) and NPR (2013) have referred to Houston's population as the most diverse in the United States. In 2020, Houston's black population would be around 22.1%.
According to Houston's age demographics, the median age in Houston is only 34 years old. The U.S. Census Bureau reports that Texas has one of the youngest populations in the country. According to the numbers, the median age in Texas is 35.6, lower than the national average of 38.9. Houston race demographics show the following trends: White: 46.82%; 22.59 percent are black or African-American. Non-whites make up 12.46 percent of the population. Mixed-race or multiracial: 10.78% Similarly, Houston ethnic demographics show that Houston, Texas, has 1.13 times as many White (Hispanic) citizens (634k) as any other racial or cultural group in 2020. The next two most prevalent groups were White (Non-Hispanic) (559k) and Black or African American (Non-Hispanic) (516k).
Houston Texas population trends are unique in their way.
Houston's Cultural Heritage and Its Influence on the Present Day
The Houston area is home to about 145 different languages. Numerous well-attended festivals and other events honor Houston culture. The Houston Livestock Show and Rodeo is the largest and takes place over 20 days in late February and early March every year. The city of Houston is home to numerous museums that showcase anything from Houston history to historical items to rare literature to natural elements to dinosaur skeletons. Each one is from a distinct era, has a unique place of origin, and is linked to a famous artist from somewhere in the world.
Houston museums are second to none. The Houston Heritage Society is the only open-air, hands-on museum and park in the city's history. The Heritage Society is a collection of nine historic buildings built between 1823 and 1905 that sit on ten acres of lush parkland in the center of Houston.
In 1954, prominent Houstonians Faith Bybee, Harvin Moore, and Marie Phelps created the Heritage Society to prevent the destruction of the 1847 Kellum-Noble House. They were all working toward the same goal: ensuring that the history of this once-great city would not be lost forever. With almost 65,000 pieces of art in its collection, the Houston Museum of Fine Arts is consistently ranked among the top 10 largest art museums in the United States. It is also one of the most visited art museums in the country. Houston Art and Houston art museum are fabulous tales in themselves.
The postmodern skyscraper that is known as Houston Heritage Plaza may be found in the Skyline District of downtown Houston, Texas. The tower has a height of 762 feet, making it the fifth-tallest structure in Houston, the eighth-tallest structure in Texas, and the sixty-first-tallest structure in the United States. Houston's Theater District, which is a significant part of downtown Houston's history, is considered to be one of the best in the entire country and is an essential component of the city's culture. It is a dream come true for anyone passionate about performing arts since it features nine performing arts organizations, six movie theaters, and a total of six performance halls. Not only do the many different centers hold a tremendous allure for the people, but so do the touring companies that play Broadway productions, put on concerts, and put on shows showcasing quilts, firearms, boats, and other things.
Conclusion
The city of Houston is a thriving metropolis that provides numerous options. Houston has a special place among the vast and incredibly varied terrain that makes Texas what it is. Houston's topography is crucial because of the city's population of almost 2 million inhabitants. Southern Texas is home to Houston. Houston, Texas, is one of the most interesting cities in the United States since it is home to such a diverse group of people and places.
Because of Houston's geography, it is home to a wide variety of landscapes, from bayside parks to downtown skyscrapers. Tropical systems have a significant influence on Houston's climate. Houston's flat topography is to blame for the city's regular flooding and contributes to other issues, such as sewage difficulties. Surprisingly, this is still an issue in some of the city's poorer neighborhoods. Houston museums are the best part of this city. There is simply too much to say about Houston as a city for a single piece to do it justice. We'll do our best to give you a full picture of life in Houston. This article runs through Houston's cityscape and some of its most notable features, including its history, cultural landmarks, geography, climate, population, and religious makeup.