Top 11 Houston Outdoor Activities and Adventure: Embark on Thrilling Experiences in the Heart of the City
Discover the ultimate thrill with our top 11 Houston outdoor activities. Embark on thrilling adventures that will leave you breathless.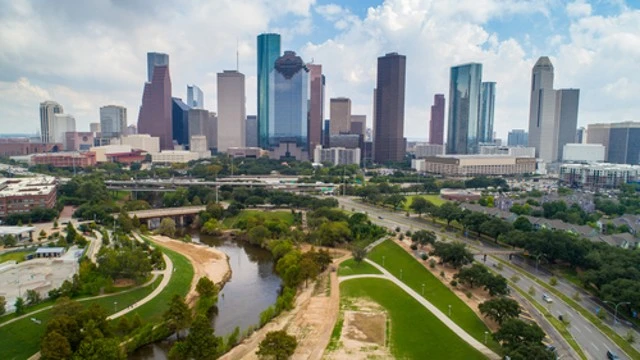 Looking for adventure in Houston? While known for oil and NASA, this sprawling metropolis offers countless outdoor Houston activities for thrill-seekers. From outdoor things to do like riding horses on trails to surfing waves right in the city, you'll find heart-pounding pursuits tailored for couples, groups, and solo travelers.
In this blog post, we'll highlight 11 of the most exciting Houston outdoor activities and fun things to do in Houston, like taking helicopter tours over H-Town, climbing the rock walls at Urban Warzone, and testing your aim at the American Shooting Centers. You can go ziplining with Skydive Houston, plunge into scuba diving adventures, or paddle through rapids on a Houston river rafting trip.
Whether you want an action-packed date full of fun activities in Houston for couples or an unforgettable day with friends enjoying fun group activities in Houston, this city offers endless ways to embrace the sunny weather and challenge yourself.
Best Adventurous in Houston
Houston may be better known for its role in the energy industry, but the city offers no shortage of outdoor adventures to get your adrenaline pumping. From family-friendly excursions to heart-racing endeavors better suited for thrill-seeking adults, there are endless ways to challenge yourself in H-Town.
This section will highlight 11 of Houston's most exciting outdoor activities for couples, groups, and solo travelers looking to embrace their wild side.
Houston Polo Club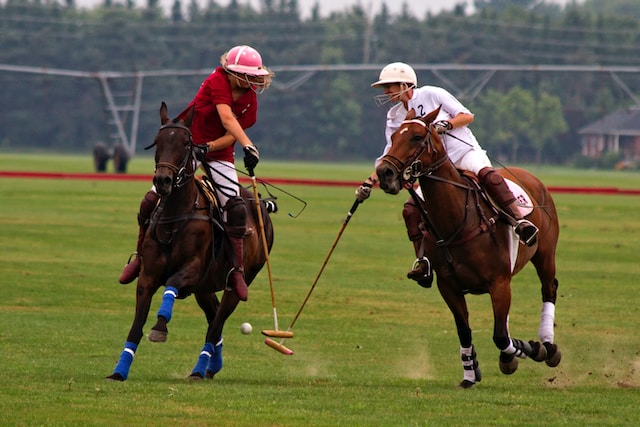 The Houston Polo Club is a premier destination for horseback riding lessons in Houston. Located about 30 minutes outside Richmond, TX, the club offers world-class polo club riding lessons for all levels. Whether you're a beginner looking to ride a horse for the first time or an experienced equestrian wanting to improve your skills, the Houston Polo Club has a perfect lesson program.
Their top-quality horses and elite instructors will help you master everything from proper riding form and techniques to polo skills like hitting, dribbling, passing, and strategy. Horseback riding in Houston doesn't get any better than the hands-on lessons they offer at this prestigious club.
The Houston Polo Club welcomes students as young as 6 up to adults. During your lessons, you'll ride on their regulation-size grass polo field and work on skills specific to polo. The club provides all the essential equipment like helmets, polo mallets, and balls. With group and private lessons available seven days a week, you can easily fit quality instruction into your schedule.
If you're looking for an unforgettable horseback riding experience where you can progress your skills in a beautiful equestrian setting, the Houston Polo Club is a top choice. Their knowledgeable staff and well-trained horses ensure every student can advance their abilities and enjoy learning the art of polo.
Don't miss out on the chance to take expert riding lessons with the Houston Polo Club.
Horseback riding trails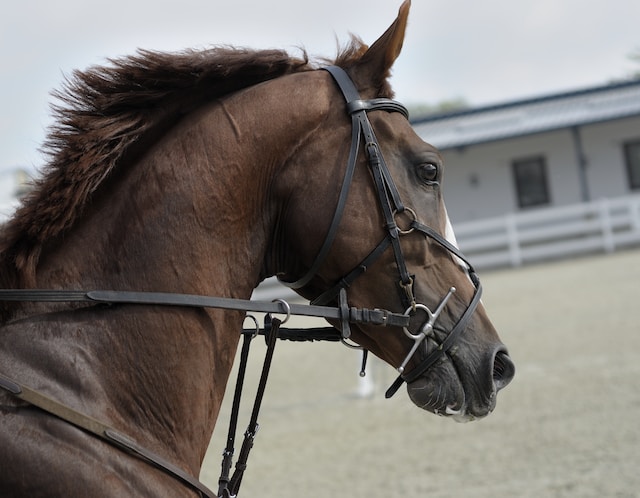 When it comes to horseback riding near Houston, you'll find no shortage of scenic trails and ranches offering rides through diverse landscapes. From the beach on Galveston Island to pine forests and open prairies closer to the city, Houston has many spots to saddle up and ride for an immersive outdoor experience.
Here are 10 top places for horse riding in Houston:
The Sacred Healing Center

– Nestled in Hockley, TX, lets you ride through wooded areas filled with old-growth trees and open pastures with vibrant wildflowers in the springtime.

Runway Lyfe

– Located in Pearland just south of Houston, this unique outfitter offers guided beach rides where you can trot horses along the sandy shores of Galveston Island with the breeze in your hair.

Cypress Trails Ranch

– At this expansive ranch in Cypress, TX, you can ride through fragrant pine forests, cross babbling creeks, and spot local wildlife like deer and birds.

Double Lake Recreation Ranch

– Follow winding dirt trails showcasing small lakes and ponds at this scenic property in Montgomery, TX.

Sam Houston Trails

– Explore pines, meadows, and winding creeks along equestrian paths in Houston's massive George Bush Park.

Spring Creek Horse Ranch

– Family-owned stable near Tomball offering rides through the countryside with views of farms.

Armadillo Trails

– Ride horses along the beach against the backdrop of the Gulf of Mexico or through shady oak groves in Galveston.

Captain Larry's Ranch

– Located northeast of Houston, this ranch lets you ride across open prairie lands and view wildflowers and coastal prairie grasses.

Rockin' S Ranch

– Conveniently located in Cypress, this ranch offers guided trail rides departing daily through forests and meadows.

Greatwood Trails

– Miles of community equestrian trails wind through new home communities in Sienna Plantation.
With pristine beaches, bayous, pine forests, open prairies, and more, Houston offers diverse landscapes on horseback riding trails perfect for all skill levels.
Ride through some of the area's most scenic countryside with ranches conveniently close to the city.
Outdoor Surf Houston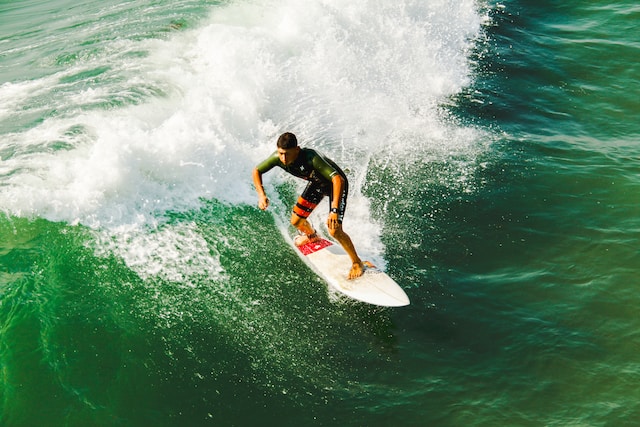 Though Houston is far from the ocean, you can still catch a thrill surfing on local rivers, lakes, and innovative surf parks thanks to stand-up paddleboards, motorized hydrofoils, and more. Here are 10 top spots for outdoor surf Houston without heading to the beach:
Bayou City Adventures

- Ride high-powered, customizable

jetsurf

motorboards that propel you up to 40 mph across the waves of the Houston Ship Channel.

Ohana Surf & Skate

- Get lessons in stand-up paddleboard surfing on small area lakes like Lake Bryan near College Station.

SUP Gulf Coast

- Practice stand-up paddleboard yoga flows and paddling techniques on the sheltered waters of Galveston's Offatts Bayou.

Explore More

- Rent mighty

jetsurf

boards to ride solo or tandem, carving sharp turns across the open waters of Lake Houston.

Texas Surf Club

- Catch waves at the new Surf Lakes prototype inland surf park near Houston, set to open in 2023.

Houston Kiteboarding

- Learn to ride exciting motorized hydrofoils that lift you above the water to "fly" across Clear Lake.

Gulf Coast Kiteboarding

- Get hydrofoil surfing lessons off Galveston's beaches without needing ocean waves.

Urban Surf

- Ride the perpetual FlowRider sheet wave at this indoor surf park with locations near Houston.

Texas Rush

- Wake surf without an ocean on Lake Conroe, riding the waves behind specialized wakeboarding boats.

Rockin' Water Adventures

- Rent wide paddleboards ideal for surf-style wave riding at this Lake Travis outfitter.
With customized jet surfboards, surf-simulating lakes, and more wave-riding sports, you can experience an adrenaline-pumping Houston water jet rush minus the long drive to the ocean. Houston offers innovative indoor and outdoor surfing tailored for all abilities.
Skydive Houston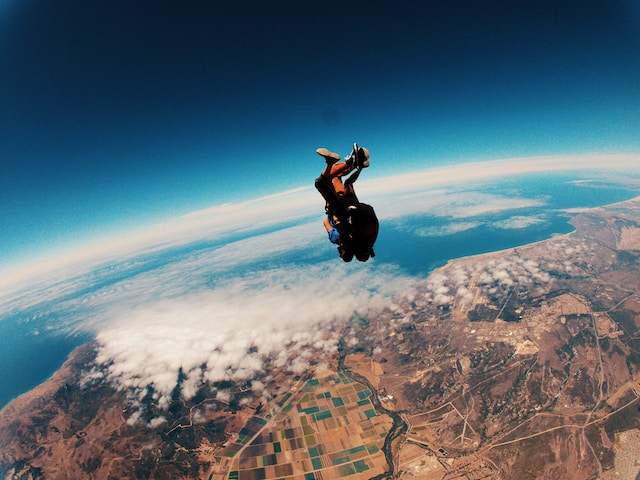 Jumping out of a plane offers an incredible adrenaline rush as you free-fall through the sky before floating under a colorful parachute. For those brave enough to try skydiving, Houston has several excellent options:
Skydive Houston in Waller was Houston's first skydiving center. First-time jumpers can experience a thrilling tandem leap from 10,000 feet at $189. Their knowledgeable instructors adhere to strict safety standards.

The Skydiving Company operates out of Houston Airport for convenience. Skydiving tandem

from 13,500 feet begins at $229. Their seasoned instructors have completed thousands of jumps.

Over Galveston beaches, Skydive Galveston offers exhilarating tandem skydives from 10,000 feet starting at $199.

Skydive Spaceland Houston in Rosharon allows first-timers to plunge from 13,500 or 18,000 feet, with tandem prices starting at $229 and $259. Expect speeds over 120 mph!

Texas Skydiving near Houston offers tandem jumps from 12,500 feet beginning at $179. All necessary gear is included.
While skydiving prices vary, first leaps range from $179-$259. Expert guides lead you through the entire thrilling tandem skydive, from gear-up to free fall and parachute deployment.
Take the plunge at one of Houston's excellent skydiving centers!
Houston Scuba diving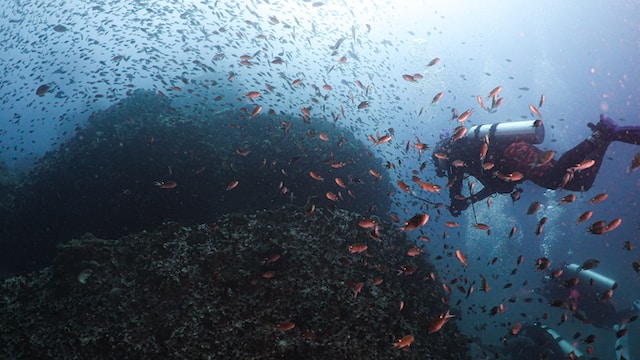 The warm waters of the Gulf of Mexico offer fantastic scuba diving, with an array of reefs, wrecks, and aquatic life to explore. Though the best shore sites are further south, Gulf Coast scuba divers can find excellent day trip charters departing from Houston and Galveston. Here are 10 top spots for scuba diving in Houston:
288 Lake

- Also called The Waters of Bear Branch, explore this flooded rock quarry in Dripping Springs, TX. Descend into crystal clear waters to swim through chimneys and passages.

Sugar Land

- Dive at the old Imperial Refinery swimming pool off Oyster Creek, now encrusted with barnacles and home to fish.

Spring Lake

- Experience freshwater cave diving at this clear inland site near San Marcos, TX. Spot salamanders as you navigate tight passages.

Lake Travis

- Scuba dive the shoreline cliffs and old roadbeds flooded when this lake was created. Search for small fossils, too.

Reveille Peak Ranch

- Dive into the historic author's lake at this Burnet, TX resort, swimming among catfish and bass.

Valhalla Missile Silo

- Explore this decommissioned nuclear site near Abilene, TX, with two flooded silos over 300 feet deep.

Clear Springs Scuba Park

- Practice skills at this dive shop's dedicated scuba lake in Terrell, TX. Even beginners can try an underwater habitat module.

The Texas Clipper

- Dive this historic shipwreck 20 miles off the Galveston coast in 117 feet of water. Penetrate the engine room and cargo holds.

The Flower Garden Banks

- Experience world-class coral reef diving 100 miles into the Gulf of Mexico on this charter trip. Spot angelfish, turtles, and even hammerhead sharks.

Athens Scuba Park

- Explore underwater bridge structures, platforms, and sunken boats at this dive park lake east of Dallas.
With lakes, shipwrecks, reefs, and more, Texas offers Gulf Coast scuba divers refreshing alternatives to endless quarry plunges.
By booking charters from Houston, you can access magnificent Gulf Coast scuba diving without traveling too far.
Houston Paragliding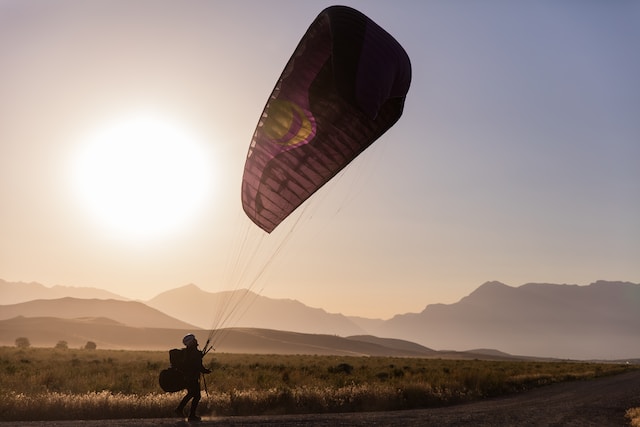 Experience an incredible bird's-eye view of Houston and the Gulf Coast by taking flight with a paraglider. Strap into a tandem harness and let an experienced pilot guide you on a breathtaking aerial tour over the city skyline, beach, or countryside.
Here are 6 top options for Houston paragliding adventures:
Houston Paragliding

- This Houston company offers

powered paragliding

tandem flights over the Sam Houston National Forest and Waller County farms. First-time flyers can book a 20-30-minute tour with an instructor piloting and enjoy aerial views of lakes, pine forests, and rural scenery. Flights launch via tow from the ground.

Aspen Extreme Sports

- Though based in Aspen, Colorado, they provide stunning

Houston paragliding

tandem vacations overlooking downtown Houston or the beaches and bays of Galveston. Expert pilots ensure safety and excitement as you gently float over city skyscrapers or the Gulf surf. Flights last 20-40 minutes.

Texas Gulf Coast Paragliding

- Operating out of the coastal town of Freeport, this paragliding school offers introductory lessons plus exhilarating tandem flights along the Upper Texas Coast. Licensed instructors can teach you how to pilot your paraglider during multi-day

powered paragliding training

courses. Or take a scenic tandem tour over the Gulf beaches, marshlands, and bay.

Dallas Paragliding

- This renowned Dallas paragliding company offers custom

Houston paragliding

tandem flights by appointment. Their master pilots will pick you up in Houston and drive you to launch sites northwest of the city. With top-of-the-line paragliding equipment, you'll safely glide over lakes and countryside.

San Marcos Paragliding

- Take flight over the Texas hill country and enjoy aerial views of the San Marcos River on a tandem paragliding adventure launching from San Marcos with expert pilots.

Austin Paragliding

- Austin-based paragliding pilots can take you soaring on a tandem flight over nearby Lake Travis, enjoying stunning overhead overlooks of the glistening water and surrounding tree-dotted hills.
While Houston paragliding options are limited, visitors can still experience the exhilarating rush of urban or coastal tandem flights. After a safety briefing, you'll strap into the tandem harness connected to your experienced pilot before running to launch and catching the wind.
Once airborne, you'll drift over neighborhoods, highways, beaches, and scenic landscapes for 20-60 unforgettable minutes. Multi-day powered paragliding training courses can teach you to pilot your engine-powered parachute on motorized paragliding or motorized paragliding flights.
Let the wind whisk you away on a peaceful Houston aerial adventure!
American Shooting Centers
Test your aim at an exciting Houston area gun range offering pistol, rifle, and shotgun shooting. You can practice target shooting in a safe and controlled environment with both indoor and outdoor options. Here are 7 top shooting ranges and clubs around Houston and Galveston:
Top Gun Range

- This massive 110-lane indoor and outdoor range near Houston in Spring, TX has pistol, rifle, shotgun, and archery ranges. Rentals available. Offering classes, private instruction, and a retail gun shop.

Athena Gun Club

- Upscale private membership club with a ladies-focused training program. Athena has 25 indoor lanes, skeet, trap, and long-range facilities. Located in Houston.

American Shooting Centers

- With 4 locations around Houston, the

American Shooting Center

has over 100 indoor lanes for pistols and rifles out to 1,000 yards. Rent guns or bring your own. Novice to expert classes are offered.

Full Armor Firearms and Gun Range

- This Pearland, TX, range near Houston has 20 pistol lanes and separate tactical bays. Rentals available. Firearm mastery and concealed carry classes are offered.

360 Tactical Training

- 360 Tactical in Houston provides world-class firearms instruction, from intro to advanced tactical training. 20+ shooting lanes on-site plus simulator and scenarios.

Hot Wells Shooting Range

- Outdoor public range between Houston and Galveston in Hockley, TX. Rifle, pistol, and shotgun range out to 200 yards.

D Gun Range

- Located west of Houston in Katy, TX, is a family-friendly shooting center with indoor pistol and rifle lanes. Excellent for novices wanting intro lessons.
Whether you're a beginner looking for your first lesson or a competitive shooter honing your skills, Houston has no shortage of professional shooting ranges. With an array of facilities from American Shooting Centers Houston to exclusive clubs, you can safely learn pistol, rifle, shotgun, and tactical shooting near the Gulf Coast.
URBAN WARZONE
Paintball is an intense adrenaline-pumping sport that's popular in the Houston area. With both indoor and outdoor fields, you can dive into battle simulations armed with a paintball marker.
Here are 10 top paintball zones and parks around Houston and Galveston:
Balls and Bruises

- Indoor arena in north Houston with inflatable bunkers, towers, and abandoned buildings for heart-racing matches. All gear provided.

Urban War Zone Paintball

- Massive 50+ acre outdoor park west of Houston with wooded fields mimicking real-world scenarios. For ages 10+.

Splat Zone Indoor Paintball

- Indoor field in Katy, TX, with a multilevel arena with ramps, bridges, and obstacles. Great for beginners.

Tanks Paintball Parks

- ThreeHouston-area locations with obstacle-filled outdoor fields for exciting team battles. Speedball and scenario fields are available.

AGRSports

- Outdoor park between Houston and Galveston offering recreational play and practice for tournament teams. Airball and hyperball fields.

Cypress Paintball

- Speedball, hyperball, woodsball, and scenario fields near Houston. Rental packages with full marker set-ups are available.

H-Town Paintball

- Convenient to downtown Houston in Sheldon, TX, with indoor and outdoor fields and equipment rentals available. Leagues and team practices hosted.

Glory Paintball

- Massive outdoor park in New Caney, TX, with scenario fields, trenches, castles, and villages for realistic combat action.

TXR Paintball

- Outdoor fields and target shooting range near Houston in Brookshire, TX. Plans birthday parties and corporate team-building events.

Paintball Zone

- Indoor arena in League City, TX, offering private group reservations. A great option for beginner introduction to the sport of

paintball Houston

.
With close-quarter indoor arenas and expansive Houston paintball parks with multi-acre outdoor fields, the Houston metro has dozens of facilities for adrenaline-filled paintball matches against friends and foes alike.
Find the perfect place to experience the thrill of this intense, action-packed sport around H-Town!
Houston outdoor Rock climbing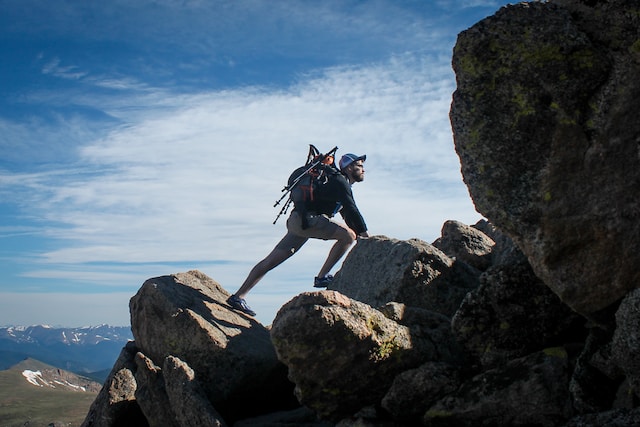 Houston's flat terrain may not seem ideal for rock climbing, but outdoor enthusiasts can find great cliff and boulder sites within a few hours' drive.
Here are 5 top locations offering excellent rock climbing near Houston:
Enchanted Rock State Natural Area

- Located just west of Austin, this park is one of Texas' premier rock climbing destinations, with pink granite domes, slabs, and boulders. There are over 200 marked routes from 5.6 to 5.12+ difficulty, appealing to beginners and experts alike.

Barton Creek Greenbelt

- Accessible from Austin's Zilker Park, this greenbelt along Barton Creek offers limestone sport climbing routes ranging from 5.5 to 5.13. With a mix of vertical walls and overhangs, it's a popular training spot for local climbers.

Reimer's Ranch

- In the Texas Hill Country near Austin and San Antonio, Reimer's has excellent steep limestone cliffs up to 40 feet tall overlooking the Pedernales River. Classic routes range from 5.8 to 5.13.

Bull Creek

- Just outside Austin, Bull Creek has stunning volcanic rock walls, boulders, and bluffs. Climbers flock for 5.7 to 5.14 graded difficulty routes with many overhung features.

McKinney Falls

- The closest quality climbing from Houston, McKinney Falls State Park offers limestone sport routes ranging from 5.8 to 5.12+ difficulty. Multiple cliffs with heights around 40-60 feet tall.
Novice climbers should take advantage of introductory climbing classes and hire experienced rock climbing guides to safely learn proper climbing techniques, ropework, and harness use. Always follow established rock climbing rules like wearing helmets, checking ropes, and using spotters.
With abundant outstanding limestone and granite crags within driving distance, Houston climbers have access to routes suitable for developing skills or testing limits.
HELICOPTER TOURS
See Houston from an exhilarating new perspective aboard a helicopter tour showcasing the cityscape, landmarks, and surrounding areas from the air. Several excellent tour companies offer scenic helicopter rides over Houston from local airports and heliports.
Here are 10 top options:
Houston Uptown Loop Helicopter Ride

- This popular 20-minute tour gives aerial views of the Galleria, Uptown district, Greenway Plaza, and Highland Village. See the glitzy side of Houston from a sleek helicopter with floor-to-ceiling windows.

Houston Mid-Town Shuffle Helicopter Flight

- Get sky-high perspectives over downtown towers, Minute Maid Park, Toyota Center, and Buffalo Bayou on this 25-minute tour from Ellington Airport.

Houston H-Town Express Helicopter Tour

- This 30-minute flight includes downtown, the Galleria, Medical Center, Rice University, and a loop around NRG Stadium for the ultimate city overview.

Houston Sunset / Twilight Helicopter Tour

- For romance, opt for a sunset or twilight helicopter ride showcasing Houston's glittering city lights.

Houston Bucket List Helicopter Ride

- Check off an item on this 45-minute tour with aerobatics like hover stops, sideways flying, and spiral descents departing from Conroe Airport.

Houston Coastal Helicopter Tour

- See the Houston Ship Channel, shoreline, beaches, and bay from the air on this scenic 25-minute helicopter flight departing from Scholes International Airport.

Birthday Blast Helicopter Tour

- Celebrate a birthday or special occasion on this 30-minute champagne

helicopter ride

over Houston.

Custom Charter Helicopter Tour

- Private charters allow you to customize your particular

helicopter ride

across the city.

Galveston & Beach Helicopter Ride

- From Scholes Airport, see Galveston beaches and coast from the air on this exhilarating 30-minute

helicopter ride

.

Houston Night Lights Helicopter Tour

- Be mesmerized by Houston's glittering cityscape after dark on this 30-minute night

helicopter tour

.
With short joyrides and customized charters, Houston helicopters offer a memorable way for visitors and locals to admire the city and coast from unique aerial vantage points.
Houston river rafting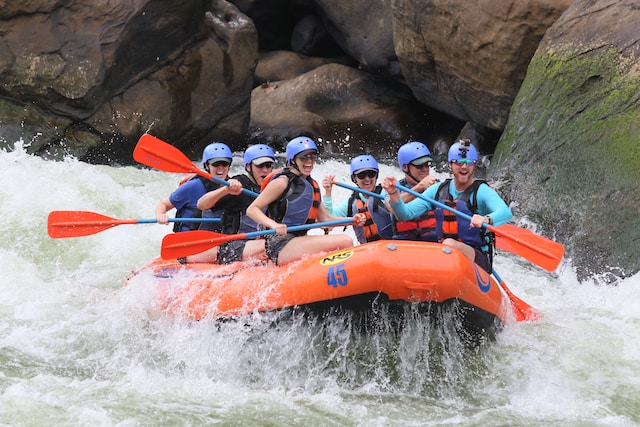 Paddle through the bayous and waterways around Houston for an exciting urban rafting and kayaking adventure. Here are 10 top outfitters offering guided river trips and rentals:
Bayou City Adventures

- This Houston kayak outfitter leads guided tours along Buffalo Bayou through downtown and the Houston Ship Channel. Rentals are also available for self-guided

Bayou City

paddling.

Bhutan Laughingthrush Adventure

- Specializing in whitewater rafting trips to Central Texas rivers like the Guadalupe, Colorado, and Brazos. Weekend getaways from Houston for adventurous paddlers.

Riva Row Boat House

- Rent kayaks, canoes, stand-up paddleboards, and more to explore Buffalo Bayou in downtown Houston at your own pace.

Whitewater Experience River Trips

- Guided whitewater rafting adventures on Texas rivers near Houston. Day trips to the Guadalupe, San Marcos, and Colorado Rivers cater to all skill levels.

Lagoonfest Texas

- Annual rafting festival on the San Marcos River, including group float trips departing from Houston.

Houston Kayak Adventures

- Kayak tours in Houston along Buffalo Bayou and the Houston Ship Channel. Glow-in-the-dark night tours are also available.

Bayou Shuttle

- Drop-off and pick-up shuttle service so you can kayak Buffalo Bayou one-way and then get retrieved upriver.

Texas Outdoor Adventures

- Outfitter leading rafting excursions on Texas whitewater, including the Guadalupe, San Marcos, and Rio Grande Rivers, all accessible from Houston.

Discovery Green Kayaking

- Rent kayaks in downtown Houston to explore Buffalo Bayou and White Oak Bayou right from Discovery Green Park.

Bayou River Adventures

- Guided rafting trips from Concan, TX, on the Frio River, a scenic paddle through limestone canyons 2.5 hours from Houston.
Whether you want to navigate the urban Bayou City waterways or seek an adrenaline rush paddling rapids, Houston offers easy access to guided river adventures and kayak rentals to explore local rivers and Bayous City Outdoors on your own.
Conclusion
Houston truly offers endless options for outdoor adventure lovers to embrace their wild side. From thrilling activities like riding horses on beach trails, catching air on motorized parasails, and climbing towering rock walls to family-friendly excursions like canoeing the bayous or paintball with friends, there are so many incredible ways to experience Houston's natural beauty, coastal landscapes, and urban character.
We hope this article has inspired you to take on an exhilarating new pursuit and see this fantastic city from a bold new perspective. When planning any of these unforgettable Houston adventures, be sure to book your transportation with LavishRide for an exceptional journey getting there.
LavishRide provides luxury car service across Houston in top-of-the-line vehicles with chauffeur service. Their black car service Houston fleet includes Business Class Sedans like Mercedes, BMWs, and Cadillacs for refined journeys.
For larger groups, LavishRide offers first-class SUVs like Escalades and Lincoln Navigators and spacious Sprinter Vans seating up to 12. With meticulous attention to detail and unmatched hospitality, LavishRide aims to exceed expectations and make every ride unforgettable. For the best limo service in Houston, look no further than LavishRide.
Book Your LavishRide Adventure Transportation Today!
Don't miss out on having the exceptional LavishRide team handle your transportation needs for any exciting Houston adventure. They aim to make every journey extraordinary with services tailored for safety, comfort, and convenience.
Contact LavishRide today online to book your custom luxury car service. Their dedicated team looks forward to helping craft a five-star experience, getting you to and from your next memorable Houston thrill.