The Ultimate Guide to the Best Golf Courses in Houston for 2023
These private Golf clubs are masterpiece in their own right. With their stunning scenery, it is the ideal course for the seasoned golfer.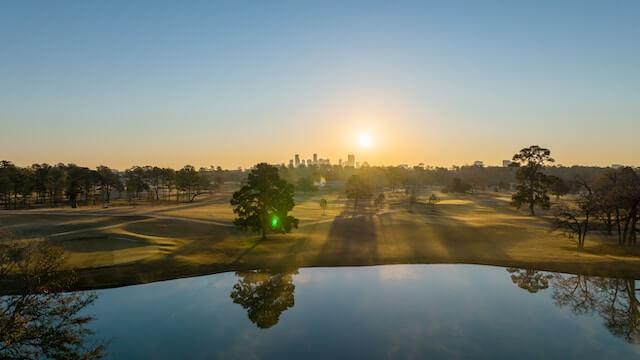 Welcome, golf lovers! If you're looking for breathtaking scenery, perfect swing, and an exhilarating golf experience, you've come to the right place. Get ready for an exciting journey through Houston's thriving golf scene as we bring you the definitive guide to the best golf courses the city has in store for you in 2023.
A bustling metropolis known for its vibrant culture and lofty skylines, Houston is also home to a remarkable collection of world-class golf courses. Whether you're looking for an intricate championship layout or a peaceful escape from the hustle and bustle of the city, Houston's golf courses will leave you in awe and inspire you to take your game to new heights.
Imagine: the sun illuminating flawless fairways with warm light, the scent of freshly cut grass filling the air, and the thrill of anticipation as you step onto the teeing course. Houston golf courses offer the ultimate golf experience, combining stunning scenery, meticulous course design, and first-class amenities. So grab your clubs, hop in your golf cart, and embark on an unparalleled golfing adventure on the best courses Houston has to offer in 2023!
A Look at the Top Private & Public Golf Courses in Houston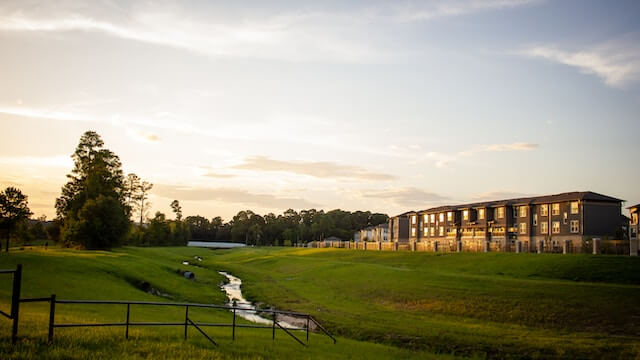 In Houston, there is no shortage of options for the golf enthusiast seeking the best golf courses in Houston. From prestigious private golf courses Houston to Houston public golf courses, there is something for every golfer to suit their taste and skill level. In order to compile a list of the top golf club of Houston, Texas, we carefully analyzed more than 150 different courses. Our thorough guide emphasizes the essential features of each course so you can choose wisely for your upcoming visit to Houston golf courses.
To make it easier for you to find the best golf courses in Houston, we have divided the list into two categories:
public golf courses

and private golf courses.
We know that your tastes and spending choices may differ. That's where our division can assist you in selecting the ideal Houston golf destination depending on your interests and requirements.
We suggest looking at the Houston Golf Courses Map to assist you in navigating the large Houston golf environment. You can use this useful tool to organize your rounds, discover hidden gems that exactly suit your preferences, and explore the city's numerous golf courses. Let's start our exploration of the best golf courses in Houston by focusing on private clubs.
Houston's Finest Private Golf Clubs & Country Clubs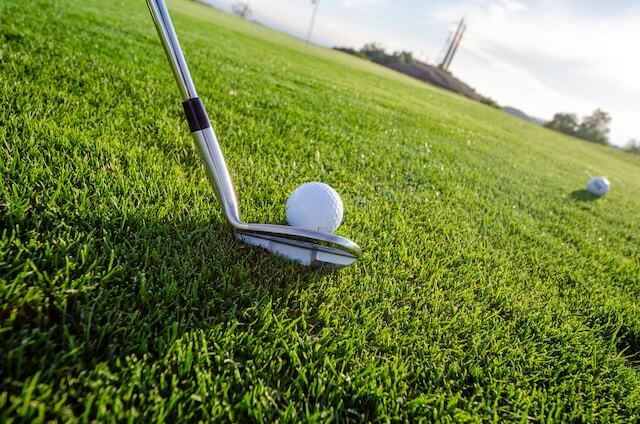 Private golf clubs Houston are unmatched for anyone looking for exclusivity and a luxurious golfing experience. These premium country clubs in Houston provide their members with an extensive range of amenities, flawless fairways, and outstanding customer service. From breathtaking views to sophisticated layouts, these most exclusive golf clubs are the epitome of elegance and sophistication, providing golf enthusiasts with a haven to hone their skills in serene surroundings.
So, let's take a closer look at the best private Houston country clubs, known for their exceptional offerings and unmatched services. The 4 Best Private Country Clubs in Houston, Texas:
River Oaks Country Club
River Oaks, an upscale neighborhood in downtown Houston, is home to a respected country club that has earned a reputation as one of the finest private golf courses not only in Houston but the entire region. The River Oaks golf course itself is a true masterpiece, combining beauty and challenge. Lush fairways adorned with dogwood, azaleas, and magnolias provide a picturesque backdrop, while the course plan, expertly crafted by renowned architect Donald Ross, features ancient oaks and pines that dot the landscape.
In addition to its exceptional golf course, River Oaks country club offers a host of facilities including swimming pools, clay tennis courts, and first-class fitness centers. It serves as a prestigious venue for various golf and tennis tournaments, demonstrating the club's commitment to providing its members with a comprehensive sports experience.
In addition to sporting excellence, the River Oaks Texas features friendly and attentive staff, fine dining, and a refined, elegant atmosphere. These factors contribute to the club's consistently long waiting list as people look forward to being a part of this elite establishment. Moreover, this golf club of Houston hosts a number of events with tickets, allowing you to glimpse into the luxurious environment and further enhance its charm.
Lakeside Country Club
The Lakeside Country Club, founded in 1951, is one of Houston's leading clubs with 1,000 members and is set on a sprawling 209 acres. This respected Houston country club offers an impressive range of amenities, guaranteeing its members a truly exceptional experience. With an 18-hole golf course, tennis courts, sports studios, Pilates, well-equipped locker rooms, massage rooms, steam rooms, and refreshing pools, Lakeside Golf Club goes above and beyond to meet and exceed the expectations of a first-class country club.
In addition to great amenities, Lakeside golf course has several important policies in place to keep all members clean, safe, and comfortable. These rules aim to create an environment conducive to enjoyment and relaxation for all who are fortunate enough to visit this respected establishment.
Houston Country Club
Named one of America's Top 20 Country Clubs for 2021-2022 by Forbes, Houston Country Club has a rich history dating back to its founding in 1908. in 1956 Robert Jones designed the new location. As an exclusive club, the Houston Country Club often maintains a large waiting list for membership, attracting elite golfers and professionals who value a course plan with minimal water hazards and abundant trees.
This Houston golf course offers many first-class amenities. Members can indulge in gourmet dining, enjoy a game of cards for a leisurely pastime, and unwind in the stylish cocktail bar. The club also provides access to swimming pools, tennis courts and a fitness center, allowing members to enjoy a variety of recreational activities. Despite its prestigious status, the Houston Country Club, according to its members, cultivates a comfortable and welcoming atmosphere.
The Briar Club, Houston
Located in Houston's upscale River Oaks neighborhood, The Briar Club Houston is a popular venue known for its serene atmosphere, offering a respite from the bustling city. While it doesn't have a golf course like the other clubs on this list, The Briar Club stands out by focusing on a variety of amenities. As a member, you get access to many outdoor pools, including heated and cooled pools, from resort-style to swimming pools. Furthermore, the club has well-equipped fitness and wellness centers offering a variety of activities and massage services. Tennis enthusiasts can take advantage of the nine tennis courts, while families can take advantage of the numerous youth facilities adapted to different age groups and Briar Club events.
One of the standout aspects of The Briar Club is the exceptional restaurants. The lounge offers an upscale environment for members to enjoy fine dining while enjoying a wide selection of drinks. For a more relaxed atmosphere, there are inviting meeting places where you can enjoy a delicious burger and a refreshing margarita or watch games on TV.
What really sets The Briar Club apart is its commitment to ensuring that the whole family finds pleasure and relaxation here. The club hosts special events and theme nights for all ages, creating a vibrant and inclusive environment for families to bond and make unforgettable memories. The Briar Club seamlessly combines sophistication, state-of-the-art amenities, and family-friendly entertainment, making it a standout in Houston's social and entertainment scene.
Houston's Best Public Golf Courses & Municipal Courses
On the other hand, Houston is also home to an impressive array of Houston public golf courses, making the game accessible to players of all backgrounds and skill levels. These public golf courses in Houston offer the perfect opportunity for both locals and visitors to experience the thrill of the game while enjoying the city's beautiful scenery. From manicured fairways to strategically placed hurdles, these Houston public golf courses showcase the essence of Houston golf culture, making them a popular choice for beginners and experienced golfers alike. So, let's discuss the best public golf courses in Houston in detail. 5 Best Public Golf Courses in Houston
Golf Club of Houston
Located just 20 minutes from downtown Houston in Humble, Texas, the Golf Club of Houston is a stand-out venue that has earned its place on the list of top golf courses. What sets this course apart is its unique distinction from hosting a PGA Tour event, as well as its accessibility to the public. The club's prestigious history shines through as you witness the dramatic moments that unfolded on the final few holes leading up to The Masters.
From Ian Poulter's outstanding win to secure his place in The Masters, to the presence of established players such as Phil Mickelson, the atmosphere is electrifying. The 18th hole itself is an exciting challenge with its intimidating overwater tee shot, adding an extra level of excitement to your round. The Golf Club Houston offers a first-class and truly unforgettable golf experience.
Memorial Park Golf Course
Just 10 minutes from downtown Houston, Texas, Memorial Park Golf Course has earned a well-deserved reputation as one of the finest municipal golf courses in the country. This exceptional course has a storied history and is a place of honor in the world of golf, having hosted public golf tournaments in Houston and the prestigious Shell Houston Open. Its rich heritage is evidenced by the fact that legendary golfers such as Arnold Palmer and Jack Nicklaus graced its fairways. The charm of Memorial Park lies not only in its historical significance but also in its outstanding value. The best thing about this course is that golfers can enjoy world-class golf at a surprisingly affordable price. Also, mark your calendars for the Houston Open as Memorial Park is poised to welcome this prestigious event in the coming years.
Cypresswood Golf Club
Cypresswood Golf built its reputation by offering golfers a truly unforgettable experience. With two courses available, one of the standout options is the Traditions course. Not only does it provide breathtaking views, but it also has many unique openings that will challenge and delight players of all skill levels. Attention to detail and pristine surroundings make this country club in Houston a must-see for public golf enthusiasts.
Cypresswood Golf Club has gained recognition for hosting numerous major amateur and professional golf events. The club maintains a close partnership with the South Texas PGA, which further cements its status as an established and respected golf destination. Although the course offered is of high quality, the prices are exceptionally budget-friendly, making it accessible to a wide range of golfers.
Wildcat Golf Club
Introducing Wildcat Golf Club, a premier golfing destination just 25 minutes from downtown Houston, Texas. This exceptional club has two distinct courses, lake courses, and highland courses, making it a favorite among both golfers and Houston sports fans. One of the standout features of this Houston TX country club is the breathtaking views of iconic landmarks such as NRG Stadium and the Houston skyline. With its prime location, the club offers a unique opportunity to enjoy the beauty of Houston while enjoying a game of golf.
The lake course at Wildcat Golf Club features spectacular elevation changes and charming water features that add to the complexity and visual appeal of the game. On the other hand, the Highland golf course provides a Linx-style game that further diversifies the golfing opportunities available on this wonderful site. Whether you prefer rolling hills and strategic highland bunkers or scenic lakeside waters, Wildcat Golf Club has something for every golfer.
Gus Wortham Golf Course
Just 13 minutes from downtown Houston, Texas, Gus Wortham Golf Course is a historic gem that was originally known as the Houston Country Club. Since its founding in 1908, the pitch has seen significant improvements in recent years and is actively raising funds to rebuild its clubhouse and other facilities. Gus Wortham's unique layout sets it apart, providing golfers with unrivaled views and breathtaking vistas rarely seen on a public golf course in Houston. What makes this course even more attractive is its affordable prices, making it accessible to golfers of all backgrounds. Gus Wortham is the best choice for those who want to hit the must-have golf course in Houston.
Features of the Most Popular Golf Courses Around Houston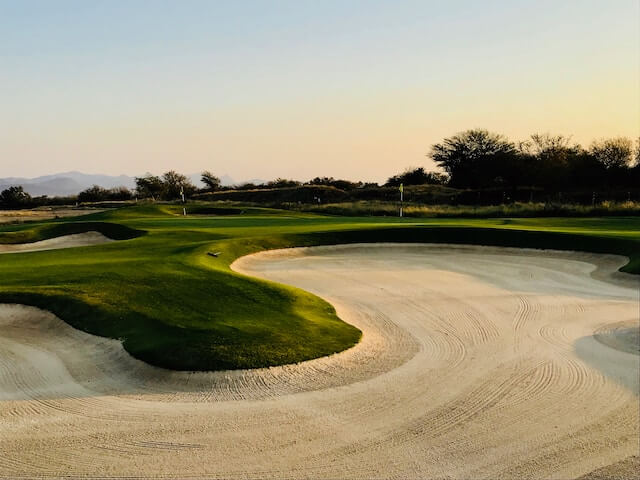 Houston, Texas is known for its vibrant golf scene, offering many top-notch golf courses that cater to players of all levels. Let's take a look at some of the key features that make these best golf courses in Houston popular with golf enthusiasts:
Award-winning fields in Texas

. When it comes to exceptional golf experiences, golf courses in and around Houston are recognized for their award-winning courses. From meticulously groomed fairways to perfectly groomed golf courses, these golf courses in Houston provide golfers with an unrivaled playing experience. Attention to detail and commitment to quality make these courses one of the best in the state of Texas.

Best Weather for a Round of 18 Game

: Houston's climate is a major asset for golfers looking to enjoy their rounds all year round. The region's mild winters and moderate spring and autumn seasons create ideal playing conditions. With comfortable temperatures and relatively low rainfall, golfers can play in Houston almost any time of the year. Whether you prefer a morning game or a leisurely afternoon game, the weather in Houston creates the conditions for an enjoyable round of 18 holes.

Popular Texas Golf Destination

: Houston has established itself as a destination for golf enthusiasts looking for exceptional courses and a lively golf community. The Houston metro area is home to many golf clubs, from private country clubs to public courses, catering to players of all preferences. A variety of course designs, complex layouts, and stunning views contribute to the popularity of golf in Houston, attracting both local players and visitors from all over Texas.

Houston Municipal Golf Courses

: Houston offers an impressive selection of municipal golf courses that offer affordable and affordable options for golfers. These courses are owned and operated by the city, ensuring residents and visitors alike enjoy the game. Houston Municipal Golf Courses offer well-maintained facilities, challenging holes, and affordable prices making them a popular choice for golf enthusiasts.

Houston Golf packages.

Many golf courses and resorts in the Houston area offer golf packages, allowing visitors to fully enjoy the game of golf. These packages often include lodging, a round of golf, and additional perks such as spa services or restaurants. Golf packages provide a convenient way to explore multiple courses and get the most out of your golfing experience.

The best golf courses in Texas

. Golf courses in Houston are not only highly regarded by the locals, but also contribute to Texas' reputation as the best golfing destination. Texas is home to numerous first-class courses, and the Houston area is no exception. Golfers can expect world-class design, intricate layouts, and stunning scenery that make these courses stand out among the best in the state.
Convenient and Luxurious Transportation to Golf Courses in Houston
When it comes to playing golf at the best golf courses, Houston transportation should be the least of your worries. With reliable and luxurious Houston transportation services such as LavishRide chauffeur service, you can reach these clubs hassle-free and in maximum comfort. Let's find out how Lavish Ride can enhance your golf experience with its exceptional private transportation services.
Luxury ride: your way to luxury and convenience
Lavish Ride is Houston's leading chauffeur service that offers a wide range of luxury vehicles to suit your transportation needs. Their fleet includes premium luxury SUVs and spacious Sprinter vans to ensure comfortable and stylish travel to your desired golf courses. Whether you're traveling solo, with a group of golfing friends, or even planning a corporate outing, Lavish Ride has the perfect vehicle to suit your needs.
Luxury SUVs for ultimate comfort
Luxurious Lavish Ride SUVs are equipped with luxurious interiors, modern amenities and ample space to provide you with a truly luxurious travel experience. Sit back and relax in the lap of luxury while your professional chauffeur takes care of all the driving, leaving you to focus on enjoying your next round of golf. With Lavish Ride, as one of the best private transportation services, your journey to the golf course will be an extension of the overall luxury experience.
Spacious Sprinter vans for groups
For large groups or corporate trips, Lavish Ride's luxury sprinter van rental Houston is the perfect choice. These luxury Sprinter van combine comfort, convenience, and ample seating to ensure all members of your group travel in style together. With luxurious interiors, comfortable seating, and amenities, these Sprinter vans provide increased transport accessibility, allowing you to get to the golf course with ease and in high spirits.
Simple and professional service
Lavish Ride chauffeur services are designed to provide you with hassle-free and hassle-free transportation. Their professional drivers are well-trained, experienced, and committed to ensuring your comfort and safety throughout your journey. With their extensive knowledge of Houston's roads and traffic patterns, you can be sure that Lavish Ride will get you the best routes, saving you time and minimizing any possible delays along the way.
Custom solutions for your golf needs
Lavish Ride understands that every golfer's needs are unique. Whether you require a one-way ride to a specific golf course, a round trip to multiple courses, or even transportation for an entire golf-related weekend, Lavish Ride can tailor its services to your specific requirements. Their flexibility and commitment to customer satisfaction make them the perfect choice for your Houston golf course transportation needs.
So, why bother navigating through traffic or finding parking spaces when you can rely on Lavish Ride's private transportation services? Sit back, relax, and let Lavish Ride drive you to your desired Houston golf courses in their luxury SUVs or spacious Sprinter vans. Enjoy a carefree and luxurious journey, arriving at the golf courses rested and ready to play. Experience the convenience, comfort, and professionalism that Lavish Ride brings to your Houston golf adventure.