LR Travelling Tips # VIII | Cruise Travelers Tips
Discover expert tips for cruise travel with LavishRide's comprehensive guide. Plan your next luxurious voyage with confidence.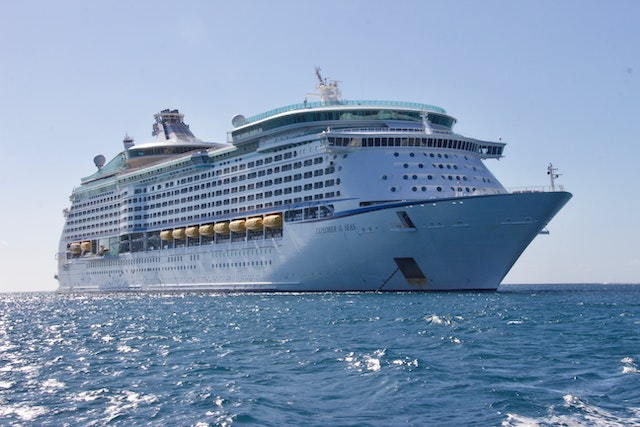 For the longest time cruise ship travel has been known for offering a tremendous footing for enclave or luxury tourism. Everything related to cruise ships and cruise lines screams adventure, fun, and luxury. The allure and enticement of cruise travel or vacations have always grabbed the attention of travel and adventure aficionados. Cruise ships offer fascinating landscapes for the exploration of the world in a unique and mesmeric way. The introduction of luxury travel cruise ships changed the dynamic of traveling and vacationing in modern times. The cruise tourism industry is expected to hold a market worth US$ 7.1 billion in 2023, and the market is growing at a CAGR of 12.1% from 2023 to 2033.
With the rapid growth of cruise tourism, there is a significant shift in people planning their vacations on cruise ships. Travel on cruise ships allows tourists to experience unique adventures of multi-center holidays and explore different destinations throughout their trips.
In this article, we will shed light on helpful tips for first-timer cruise travelers to enhance the exciting cruise experience. Our recommendations will allow you to have a basic understanding of the pre-cruise planning, embarkation process, disembarkation process, onboard service and amenities, and preventive safety measures for wonderful cruise travel. Here we go:
Pre-Cruise Planning
For any fruitful travel adventure, pre-planning plays its part greatly as is the case with cruise travel. To plan a cruise trip, here are a few pre-planning considerations:
Choose the destination and route that suits
There are hundreds of premium cruise ship companies that feature exciting trips to various destinations with various routes. To experience the desired adventure or voyage, it is pivotal to choose your trip exclusively. Here are a few tips for travelers on how to choose:
Determine your preference in terms of destinations, routes, services, and amenities.

Select the cruise trip that suits your inclinations.

Research the cruise timeline, so it can be in sync with your available time.

Select the service providers that comply with your budget.
Calculate the expected trip budget
Make sure to pay attention to the cost of the trip ahead of time to make the right traveling decisions. Devote a substantial amount of time to budgeting calculations to evade any monetary loss and distress during travel.
Packing essentials
After booking the preferred cruise ship services, packing cruise essentials is the next imperative step. Here are a few recommendations:
Pack appropriate cruise clothes or attire for a comfortable journey.

Make sure to prepare travel documents like a valid passport, valid visa, and other required papers for international cruise travel.

Cruise ships travel for a long time, so packing medication for a cruise voyage is a wise thing to do.
Embarkation Day
The anticipation and exhilaration of travelers for embarkation day are mesmerizing, every passenger is excited to board the ship. Here are a few cruise embarkation tips for travelers to get on the boat hassle-free:
Arrive at the port before the cruise embarkation time for a stress-free start.

Keep your travel documents (passport, ticket, and other papers) handy for an efficient check-in process.

After checking in, travelers can explore the ship while waiting to depart the port.
Onboard Experience
Cruise ships are eminent for offering exclusive onboard experiences like nothing else. From opulent accommodation to onboard entertainment, activities, scenic views, and other luxurious amenities, everything has extravagance written all over it. Cruise ship entertainment activities, world-class cruise dining options, wellness, and relaxation services make up for the exceptional onboard experience for travelers.
Onboard Entertainment and activities
Cruise travelers are provided with several distinctive entertainment and activities for adventurous onboard experience. Following are the onboard entertainment and activities that passengers can relish:
Travelers can enjoy cruise shows like live concerts, karaoke, night shows, and light shows.

Cruise concierge service is accessible for passengers for information and to book onboard service appointments and shore excursions.

Themed cruise parties and cruise events offer exceptional entertainment and amuse travelers to the core.
Onboard Dining Experience
The best thing about cruise ships is the fascination of exploring the world-class onboard dining experience. Cruise ships feature a variety of specialty restaurants along with numerous dining rooms, specialty venues for dinner on a cruise, buffet menus, and multicourse meals. To revel in the outstanding dining cruise offers, here are a few recommendations:
Explore all the specialty cruise restaurants over the duration of your journey, travelers can make reservations to secure the table.

Take recommendations for dinner cruise offers from concierge service.

Following your dietary restrictions, you can choose the meal preference from cruise ship restaurants.
Wellness and Relaxation
The timeline of cruise ships is often averaging from 3 to 12 days, which can be pretty tiresome for travelers after long party nights. The wellness and relaxation of passengers are taken seriously in cruise travel, that's why fitness-themed cruises offer relaxation and health cruise programs and activities. Gyms, fitness centers, professional fitness trainers, full-service salons, and spas are available onboard. For using all wellness and relaxation services, here are a few tips:
Explore onboard spa cruise features along with other fitness facilities.

Commonly, wellness and relaxation cruise services are not free, so LavishRide's tip to you is to get the required information from the concierge before using the facilities.
Staying Connected
Cruise ships go around the globe and cross oceans, so passengers must stay connected with their family or friends back home. Cruise ships commonly have cellular service that service to that travelers can connect to make phone calls. The option of wifi on a cruise is also available for cruise travelers to connect with the outside world. For using the phone call on board, here are a few tips for travelers:
Don't make phone calls through a cellular connection, or you will be charged high rates because of international roaming.

It is directed to travelers to use wifi or the internet to make any call, send texts, or surf the web.
Ports of Call
Cruise ships make intermediate stops at different cruise destination ports for a few hours, during this time passengers are allowed to visit or explore the port city and nearby attractions and monuments. These cruise destinations offer incredible local sightseeing experiences and adventurous recreational activities for travelers. To enjoy these great cruise destinations, here are some recommendations:
For shore excursions, it is instructed to book that in advance so you get to experience the adventure of checking the local culture, local marvels, and recreational spots.

Explore all the destinations and get the most out of this wonderful and exciting opportunity.

Stay safe and walk close to your shore excursion group.

Buy local souvenirs and gifts to make memories for a lifetime.

Enjoy the whole experience, and capture all the astonishing moments.

Make sure to return to the ship on time.
Disembarkation
After the trip of a lifetime, and exploring all the destinations and port cities, the last part of a journey is disembarkation. The delightful adventures and luxury services of cruise ship travel take all the energy of travelers, so the smooth disembarkation process is essential after a long voyage. Following are some suggestions for cruise travelers to get off the ship smoothly:
Make sure to check your personal belongings before departing the ship.

Always check documents and keep them in hand for smooth disembarkation.

Don't rush, and stay calm if the disembarkation process is slow.

Take your luggage checked bags with you, before going to the accommodation.
Post-Cruise Tips
After the incredible cruise experience, the thoughts and feelings of that adventurous trip never leave your mind. You make lifelong memories during such journeys, and part of you always stay connected to those times. To express your post-cruise emotions, it is suggested to write a cruise experience blog and share your thoughts with the world. In that blog post, travelers can review their journey and share helpful tips with readers so they can take advantage of that.
Conclusion
Cruise ship travel features an impeccable blend of luxury tourism, exploration, adventure, and exceptional experience. Choosing the right cruise ship service, doing the pre-planning, arriving early for embarkation, exploring all the destinations, and enjoying the onboard services will enhance the cruise experience for travelers. LavishRide offers timely port transfers for a seamless transition in luxurious vehicles to cruise travelers so they can start their adventurous journey in style. LavishRide takes pride in featuring the premium black car service in Houston for airport transfers and city tours.
The private chauffeur services in extensive fleets like (luxury Sedans, SUVs, and executive Sprinter Van for groups) present luxurious experiences with utmost comfort. LavishRide is committed to setting high standards for luxury transportation with its user-friendly online booking system, 24/7 customer support, and sophisticated service. Need a reliable port transfer? Book your exclusive limo services with LavishRide.
Share your thoughts or reviews on LavishRide tips, and also tell us about your exciting cruise ship experience. We wish you a safe and pleasant journey.
If you want to share some tips that are not mentioned above, we would love to hear them and add them to our list. We aspire to contribute our services to make your journey special and stress-free.