LR Travelling Tips # I | Planning Steps
LR travelling tips series | Get expert advice and essential tips for your next trip. Travel confidently with our expert tips for travelers.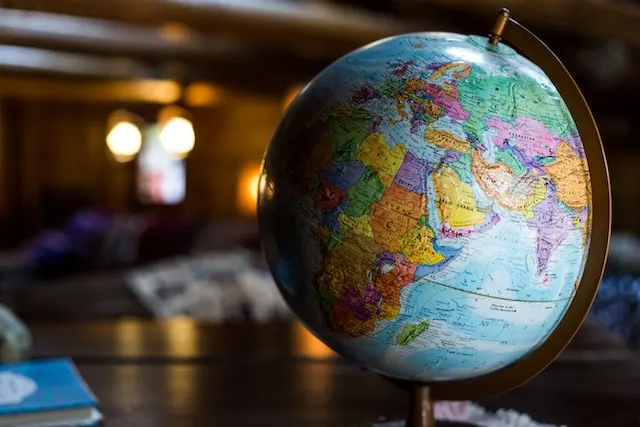 Travel has become a crucial aspect of our daily lives, and it appears that we are always on the move, heading somewhere. Life is a unique yet brief journey, so it is only right to travel and explore our identity and discover ourselves in this vast land. It is a well-known fact that 1.9 billion leisure travelers visit the US every year, and 500 million business travelers take trips in the United States annually. In 2022, it is estimated that 57% of Americans will travel to a destination 100 miles or more away from home for their vacations. The global statistics on traveling are incredibly fascinating, highlighting its crucial role in our lives.
Traveling is more than just physically moving from one place to another. It's a spiritual journey that allows us to explore our true selves. The benefits of traveling are countless, including meeting new people, discovering new places, shaping our mindset, having the adventure of a lifetime, and experiencing inner peace and joy. Travel has the power to change our perspective and lead us on a path of bliss.
Traveling to any destination involves careful planning to realize the desired experience. To plan a trip, some effort should be put into researching the whole process to execute the travel planning list. It is easy to implement simple travel plans of visiting local places in the city but flying to another destination requires considerate organizing and planning. Road or Air trips with family to adventurous destinations only sound fun when you have a concrete plan of action. Many people tend to get help from travel planner websites to avoid any traveling mistakes and calamities.
If you're planning a trip with your family or group, it's essential to consider some important factors when it comes to air travel. In this article, we'll give you some helpful tips for travelers to ensure that you make precise travel arrangements and get the most out of your journey. Our aim is to assist you in planning an exclusive trip that's both fun and unforgettable.
Destination Selection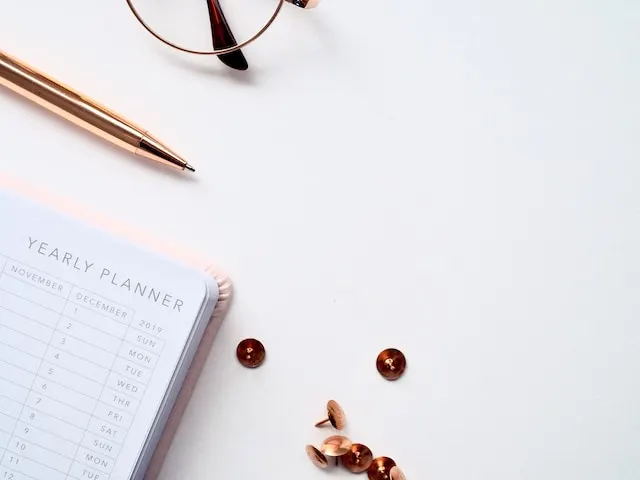 All the traveling plans start and roam around the selection of destinations to visit. Usually, people have ideas about where they would like to go for vacation next, this step is easy for those travelers. For those, who could not decide where to go for holidays, there are a few tips to choose your destination.
Researching potential destinations
The research part of the trip is commanding as it involves answering questions like the type or purpose of the trip. For leisure travel, it is critical to understand your interests and preferences like where would you like to go? Which climatic condition will you prefer? Do you want to visit parks, museums or sightseeing? The next important part is country selection and budget consideration.
Checking travel advisories and restrictions
After choosing the destination country, it is smart to check the travel advisories and restrictions of that country. Travel advisories provide guidelines and information regarding your well-being and safety in the country and give security precautions. Researching the country's restrictions, health conditions, security, and risk levels is the logical thing to do while choosing the destination.
Considering off-peak seasons
Researching peak and off-peak seasons of destination is advisable, off-peak season is often less-crowded and it allows you to visit all the places peacefully. Off-peak season rates are usually lower, which is perfect for those who are on a tight budget.
Setting a Budget
After choosing the desired destination for holidays, comes the step of setting the budget for the trip. Consider the following factors for budgeting your tour correctly:
Estimating the total trip cost
The first stride of setting a budget is to estimate the total cost of the trip, which will involve flights and accommodation costs, daily expenses, activities and excursion costs, and other related travel expenses.
Creating a detailed budget plan
It is sagacious to create a detailed budget list to correctly estimate the trip cost. Try to list all the potential expenses you might incur during the travel period and estimate the budget.
Saving money through early bookings and deals
Early bookings and packages are advised to save money to enjoy the whole journey. Hotel and flight deals also aid in lowering travel expenses, and early guided tour packages are also money savers.
Accommodation Choices
The selection of accommodation is a vital part of the travel process and it should be considered cautiously. To choose the right accommodation, always follow these steps:
Choosing the right type of accommodation
Before picking the accommodation, assess the needs of your group and what they prefer. According to your requirements, choose a hotel, hostel, or vacation rental house.
Reading reviews and ratings
Before making any choice hotel reservations always look at the ratings and reviews of the place to avoid making any bad decision.
Booking directly vs. using third-party platforms
You can either book accommodation directly from the hotels' website or use third-party platforms like Booking.com, Hotels.com, or Expedia. It is recommended to check both direct and third-party packages to get the best deals and amenities.
Considering location and accessibility
Choosing the accommodation at the right location is a smart move, always prefer the hotel where cabs and transportation are easily accessible. Pick the accommodation near to the places where you would like to visit, it would lower the transport cost and allow you to spend more time there.
Travel Insurance and Health Precautions
While visiting other countries or states, it is instructed to have travel insurance and take health precautions. The following points should be considered carefully:
The importance of health insurance
Travel insurance provides financial protection in case of any problem that occurs while traveling. Insurance covers events like flight cancellation, baggage or personal effects coverage, medical coverage, and accidental death coverage.
Checking your health and vaccination requirements
Health and vaccination requirements should not be taken lightly, it is directed to check immunization records and take all the health precautions to ensure complete safety.
Carrying necessary medications and prescriptions
If you have any medical condition, always prefer traveling with medication and prescription to avoid any injury or health issue.
Travel Documents and Itinerary
Going to other countries involves travel documents, so it is instructed to have all types of travel documents and required paperwork ready before the trip. You should have:
Passport and visa requirements
To travel to other countries, you must have passport and visa requirements ready. Make sure to have a valid passport and visa from that country before making any trip.
Digital vs. Physical copies of travel documents
Always have the digital and physical copies of travel documents with you, to avoid any trouble or delays. Digital copies will assist in case you lose your physical documents and you can use digital copies to print physical copies.
Creating a detailed itinerary
Making a detailed itinerary will make sure that you don't lose your way, route, and time. You can use the assistance of any travel itinerary planner to create a detailed document.
Sharing your itinerary with trusted contacts
It is advised to share the itinerary with a trusted friend or family member so that in case of any emergency they might track you.
Booking Your Flight
After making all the plans, usually people wonder how to book flights. Booking a flight to any country, city or place has never been this easy. You Should:
You should choose the best airline based on your budget, and prefer the best domestic airlines for local travel.

You should choose the reservation type which includes business class, first class, and economy class.

Always make early reservations to check the prices of different airlines to lower the travel cost.
Safety and Security
This is considered a significant step in tour plans to check travel safety and security to avoid any type of mishap. You should:
Always research the travel security of the destination, and look for travel safety tips.

Always scan the essential documents and prepare the backup of those.

It is instructed to never share your personal information with others.

Always stay aware of any local scam or danger.
Communication and Connectivity
Communication and connectivity issues are common in foreign lands, to avoid those you should:
Get a sim card and international roaming service.

Always download offline maps and translation apps.

Keep the family informed and share the international SIM card number.

Always set up a communication plan with your group to ensure complete connectivity.
Entertainment and Activities
While making travel plans, entertainment and activities should be added in detail. You should:
Always do the planning activities and entertainment in advance, so you will know what to do first when you reach the destination.

Plan schedule flexibility to avoid hasting.

Always plan downtime and relaxation in your flexible travel list to enjoy the moment with freshness.
Luxury Transportation Options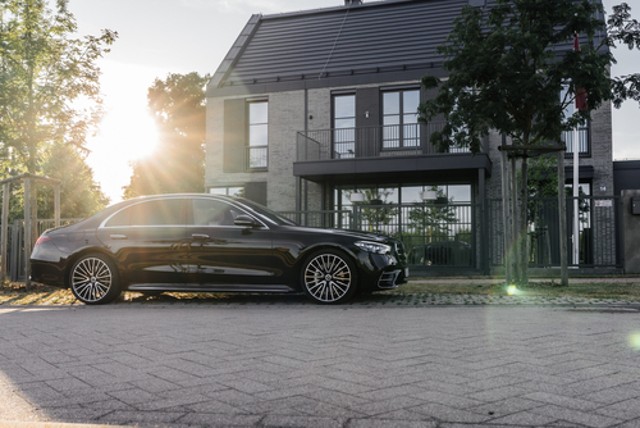 To enjoy the whole traveling experience, always check out the option of luxury transportation services. The option of private chauffeur service will offer the relaxing experience to start the journey in a luxury car service to airport. You can also book the exclusive limo to the airport which will set the perfect mood for the vacation. Luxury transportation not only offers airport pick up and drop off service but also features extravagant trips to all corners of the city. It is highly recommended to book black car rentals and roam around all the places in a relaxing fashion.
Conclusion
The joy of travel is limitless, the sheer thought of embarking on a trip fills us with excitement and relief. Traveling around the globe gives you a new perspective on life and how to live it, exploring new cultures, tasting new food, and meeting different people offers another level of satisfaction. Traveling around the world has become so easy and affordable, that it's a great time for travel aficionados to go out there and explore Mother Earth with confidence.
If you are visiting Houston, experience the premium black car service with LavishRide and explore the H-Town in luxury fleets. LavishRide features extensive fleets, trained chauffeurs, complimentary amenities, a user-friendly online booking system, and 24/7 customer support. Need a ride for a Houston City tour? You're your exclusive Sedans, SUVs, or Sprinter Van with LavishRide. LavishRide: Secure Your Safety
Share your adventurous traveling experience with us, and tell us if you find these tips helpful, do not hesitate to remind us if we have forgotten any important point for this stage of travel so we can add it. We hope you enjoy your trip and get back home safely.