LR Travelling Tips # II | Last Preparation
Get essential travel tips to ensure a smooth travelling experience. Prepare yourself before heading to airports with these helpful guidelines.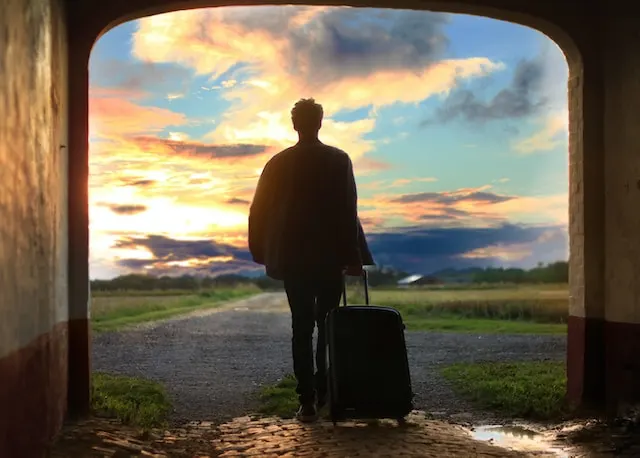 Before you head to the airport, LavishRide has some top travel tips for you.
Excitement and anticipation of traveling to your desired destination with your buddies or family are unparalleled. The waiting period just before the tour brings a unique level of joy and stimulates our enthusiasm and happy hormones. Particularly, the last week, before the vacation starts, fuels our anticipation to new heights and we dwell in that loop of wondering how things will go. Along with this excitement, it is equally important to look out for the pre-flight preparation in the last week specifically.
While traveling to a foreign land, the airport experience is a decisive part of any journey and it's insightful to make essential provisions. Pre-flight preparations intend to ensure the smoothness of the tour, so you don't miss anything that would distress your journey. In this article, we commit to sharing travel tips or travel suggestions before you head out to the airport.
Travel Tips a week before departing home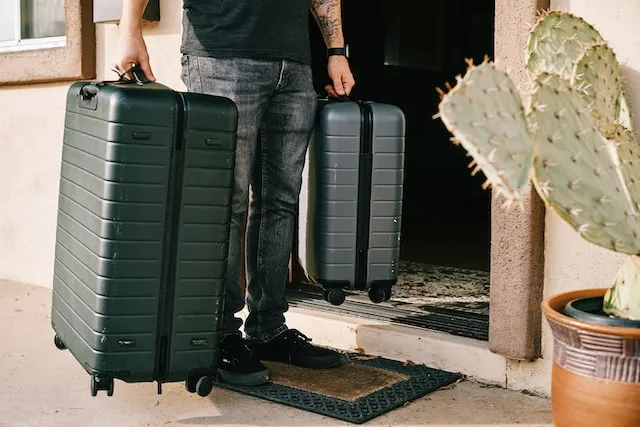 If you are traveling to another country or state, it is encouraged to always look out for the best travel tips to get the initial idea. After flight confirmation, the next step is pre-flight preparations, here are some travel tips for you:
1- A digital copy of your ID, passport, and important papers
Before heading to the airport, you should always upload all the travel documents (Like passport and ID) to your drive for backup. Online documents and digital passports will help out in emergencies like the case of a passport lost or document lost. Losing important personal documents while traveling is more common than we think, so a backup of these documents puts you on the safe side.
2- Research your last destination city
In the last week before the flight, devote some of your time to researching all the destination cities more explicitly the last city you will visit. Usually, people emphasize only the first few destinations and neglect the last city, which is not the smart traveling approach. Here are a few things you should check out while researching the destination cities:
Always check the weather forecast and climate conditions of every destination and pack your bag accordingly.

Research the electric safety standards and voltage units used in the country you are visiting, also make sure to check the quality of the electric plug.

Make sure the communication method that will help you in the host country, get the international sim card, activate the international roaming service, and check the calling rates.

Check the money and currency used in that country, currency exchange rates, and explore the online payment methods as well as the electronic payment choices in your last destination city.
3- Research the airports you will pass through during your trip and focus on the last destination Airport
Before heading to the airport, study all the airports you will pass through on your journey to get a head start. Not only underscore the first few airports but also put effort into researching the last destination airport as well. Here are the key things about airports you can research on:
Check the airport facilities and services to get an idea, for example, look for:
Best Airport amenities and airport terminal

The option of air transportation services

Research the airport restaurants, relaxing areas, and airport shopping stores.
Always accentuate the security and customs regulations of all destination airports like:
The passport and visa requirements

Study the customs restrictions and security procedures at the airport

Beware of airport security check

The customs and immigration
4- Check the security screening regulations for the airport
Airport security screening regulations should not be taken lightly, and travelers should check all the screening regulations of each airport they will pass through during the tour. Always research to possess an understanding of the security process like:
Study all the prohibited items airport security looks for like liquids and sharp metal items.
Usually, during security, security staff will ask to take off shoes at airport screening, they also ask to take off belts and other accessories.
Some airports have expedited security options to provide a better travel experience to all travelers, it is wise to check all these security options before departing for the airport.
Learn about TSA PreCheck and TSA global entry

Research the whole procedure to clear the trusted traveler program
5- Check your Luggage Allowance
After collecting all the information regarding security and customs regulations and screening, another important step is checking the luggage allowance. For luggage consideration:
Always know what to pack and what not.

Prepare online luggage check-in to get a head start.

Check the airline luggage size chart to get the info about checked bag size and airline baggage weight limits.

Always prepare the carry-on to keep the travel papers and passport documents safe.
6- Pack your luggage smartly
It is always instructed to pack your luggage smartly to avoid any trouble. Here are some tips that you use for packing bags smartly:
Always prepare the travel packing checklist and travel essentials list

Only pack travel essentials items and do not put unnecessary or nice-to-haves items in the bag

Check the weather forecast, and pack the weather-appropriate clothing.

Pack light and efficiently

Take your travel-size medicine packets and travel toiletries
7- Online luggage check-in
Before departing to the airport, the option of online luggage check-in should be checked to ease out the whole process. Always look for the availability of early check-in, it features a lot of benefits:
The online check-in saves time and hassles.

You can choose your preferred seat and meal.

Online early check-in allows you to have the e-boarding pass/mobile boarding pass
8- Airport-appropriate clothing
Travelers are advised to wear airport-appropriate attire to enjoy the airport experience more freely without worrying about anything. The considerations for airport attire are:
Assess the weather conditions and then decide on your airport travel outfits.
Choose a comfortable and practical outfit to wear on a plan
Research the tips for selecting other comfortable outfits for air travel
Use a small, hidden bag like a travel money belt to carry your passport, cell phone, wallet, and other belongings.
9- Stay Informed
Travelers should follow all the updates and news related to their flight or airline and stay informed to avoid any miscommunication. Travelers should:
Check the flight updates

Download airline apps and flight tracker apps to monitor things more easily

Check the flight tracker live before departing the house.

Follow the weather and travel advisories for weather alerts

Stay informed about potential disruptions
10- Book your Airport Ground Transportation
Booking of airport ground transportation should always be on top of your planning list or travel list. Before taking the flight always arrange airport transportation in every destination city to save time, money, and hassle. Some of the airport ground transportation options are:
Hiring a

private chauffeur service

to provide you with airport transfer without any delay or distress.

Booking an exclusive

black car service

for airport transportation sets the perfect mood for a tour.

Appointing

limo rentals

for going to the airport offers extravagant experiences and unforgettable memories.

Booking the shuttle service for a round trip saves you from a lot of trouble.
11- General tips
If you are planning to travel for a long period and your home is empty and nobody is living there, you need to assess the situation and take necessary actions. Following are a few general tips for you to ensure the security of your house and preserve the resources before taking the flight.
Try to consume or distribute the leftover food or other items in the refrigerator to save power and avoid wastage of food.

Never forget to disconnect power electricity from the house is the sensible thing to do before departing.

Cut off the water supply to the house to save resources, if you don't know how to turn off water to the house, you can call for a professional's help.
Lavish Ride Travel Tips just before the start of the trip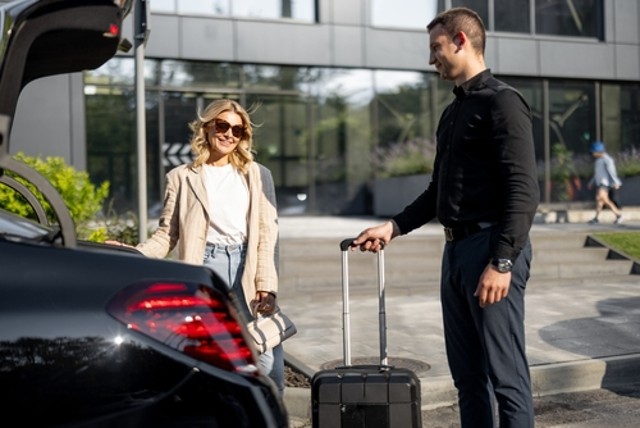 LavishRide aspires to share valuable tips for travelers so they can embark on their exciting journey with full preparations. Here are some quick tips for you just before the start of the trip:
Make sure to have your baggage pack ready for loading before the arrival of the vehicle.

Check your passport and important document checklist.

Follow the real-time flight tracker for the status of aircraft.

Never forget to check your medication and essential travel items.

Always check mobile phones, chargers, and other required products.

Do the final check of all the important things for travel.
Conclusion
Pre-flight preparation is considered a substantial part of travel, as it keeps the travelers in check before the trip. Well-prepared travelers are more likely to revel in their vacations stress-free and explore other adventures with free spirit and enthusiasm. The above-given tips will ensure a hassle-free airport experience that will set the perfect tone at the start of the travel. If you are visiting Houston, enjoy the luxury airport transfer or city tours in premium black car service with LavishRide.
LavishRide features private chauffeur service for travelers along with complimentary amenities so they can experience the luxurious vibe. Extensive fleets like luxury Sedans, SUVs, and Executive Sprinter Van offer premium airport transportation with a complimentary 60-minute waiting time for its customers. LavishRide features a user-friendly online booking system, 24/7 customer support, private driver services, and exclusive city tours for travelers and locals. Need luxury airport transportation? Book your premium Sedans with LavishRide. LavishRide: Secure Your Safety
Share your travel experiences with LavishRide and tell us how these tips helped you moreover, If you find any missing information, let us know and we will be happy to add it to benefit everyone. LavishRide wishes you a successful and safe trip.