LR Travelling Tips # VI | International Travelers Ground Transportation
Discover essential ground transportation tips for international travelers from our team of experts. Plan your trip with confidence and ease.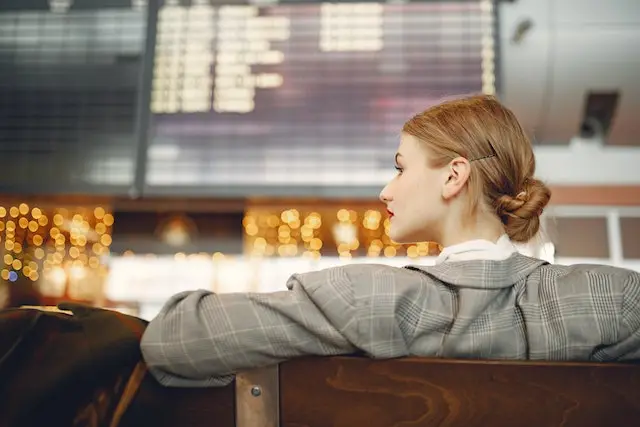 The idea of traveling itself is fascinating and it subjected to lays the foundation for the world's exploration and adventurous journey to get a new perspective on life. Traveling to any place has its charms, but international travel is something that features excitement to new heights and creates lifelong memories. For international travelers, the journey doesn't only entail an exceptional airport experience but it also depends heavily on tremendous ground transportation. To explore or sightsee the monuments or marvels of the destination country, ground transportation services are essential to attain the ultimate objective of the trip.
In this article, we will shed light on LavishRide practical tips for ground transportation for international traveler, so they can enhance their travel experiences hassle-free. There are always some challenges attached to international travel like airport transfers and other transportation arrangements for city tours or sightseeing. The purpose of this article is to offer hands-on guidance for travelers so they can feel content during the whole international travel without worrying about ground transportation. Here we go:
Pre-Trip Planning
The success of any international trip can be assured with effective travel planning and consideration of all the factors regarding the trip. Creating the trip planning checklist or travel checklist is the right and recommended approach to go about it. In pre-trip planning, ground transportation should be considered profoundly with attention to detail as the entire trip revolves around it immensely. For operative pre-trip planning regarding ground transportation, here are a few suggestions for international travelers:
Make sure to research modes of transportation at the destination place to plan city tours or exploration of the place. Studying transportation options gives you an idea of how to move around the city effectively and how to estimate the budget for ground transport.
While researching, try to understand the local traffic and customs regulations, it will allow you to make operational decisions during pre-trip planning.
Prioritize booking transportation in advance to evade any delay during the trip. Imagine you reach your destination airport after a long hectic flight and arranging the transportation at that time can be pretty daunting. So, it is advised for international travelers to book round-trip airport transfers ahead of time.
Assess the proximity of your accommodation to transportation hubs or stops in case of using public transportation services.
Public Transportation
While visiting some foreign countries, there can be limited transportation options for travelers to explore. In such events, travelers move around the city by public transportation services, which can be stressful and nerve-racking most of the time. Here are a few tips for travelers regarding the usage of public transportation in another country:
Research public transportation networks to understand the bus routes and accessible stations to avoid any distress.
In most places, purchasing tickets and a travel card are required to use public transportation services.
You need to understand the public transportation and metro bus schedule.
Assess the nearby stations and bus stops, to avoid long and hectic walks to from the accommodation.
Keep an eye on your personal belongings in public transportation as there are a lot of other passengers who will be traveling with you.
Here are a few public transportation options:
Metro, Buses, and Taxi
Public transportation in any country usually consists of:
Metro: Underground electric subway systems in some countries are called "Metro". Usually, it only covers the metropolitan area of the city.
Buses: Travelers can use buses to move around the city, or they can take the bus to visit another city. Buses are usually very crowded, as this is the core source of transportation for the masses. Always keep your personal information secure during the bus ride.
Taxi: Generally, taxis are available for travelers everywhere in the world, it can be pretty expensive sometimes.
Public Shuttles: In some developed countries, public shuttles will take travelers to different parts of cities. But, generally, you need a travel card to ride these shuttles.
Ride Sharing
In some countries, international travelers can use ride-sharing apps if they are not comfortable with other public transportation means. By using this app, you can call the nearby cabs to transport you from your accommodation to any visiting place. Ride-sharing apps can be expensive during busy hours, so keep this aspect in mind before booking any services. There are two well-known ride-sharing apps, which are:
Uber: Uber is operational all over the world, so this might be an option for travelers.
Lyft: Lyft is another popular ride-sharing, but it's only available in the U.S. and Canada.
There can be some local ride-sharing apps in the destination country.
Airport Shuttles and Transfers
For international travelers, hotels or different accommodation places offer airport shuttles or transfers. These shuttles may or may not be complimentary, but travelers need to be punctual to ride them. To get the airport shuttle service, here are a few suggestions:
Always book airport shuttle services in advance because these shuttles usually provide services to a lot of travelers at the same time.
Make sure to verify shuttle schedules and their pickup locations to avoid missing them.
Confirm the pickup arrangement with the destination hotel or accommodation to get the desired services timely.
Adhere to tipping etiquette for shuttle drivers, to show appreciation for their service.
Private Car Rentals and Private chauffeur services
Besides public transportation, travelers can also choose private car rentals or private chauffeur services as means of transport.
Private Car Rentals
The option of private car rentals is available to travelers to sightsee or explore the city's historic and recreational places. Car rentals can be a bit stressful for you in a foreign land, as driving yourself in another country with different traffic regulations is a tough task. But in such cases, here are some bits of advice:
Always choose reputable rental companies to be on the safe side.
Understand the rental agreement and insurance options completely.
Familiarize yourself with traffic signs and road signs, and understand the traffic rules of the road.
Plan routes and navigation options.
Fuel the rental car, and return the car before the hourly car rental time limit.
Private Chauffeur Services (Pre-Booked Services)
Hiring private chauffeur services is an excellent option for international travelers, as it solves all of the ground transportation-related challenges. For international travel, it is crucial to book a trustworthy chauffeur service for an exceptional travel experience. For chauffeur service, travel aficionados book luxury transportation because:
Black car service: Travelers anticipate a thrilling adventure during international travel, and booking a premium black car service like LavishRide offers an enthralling experience in style.
Limo Services: Adventure enthusiasts make sure to book limo services for airport transfers and city tours to keep the exclusiveness of the journey and make it even more memorable.
Pre-book your executive car service to revel in the premium ride experience.
With pre-booking, your chauffeur will greet you at the airport and take you to your accommodation.
With chauffeur service, you will not have to worry about driving or stopping, unlike private car rentals.
LavishRide offers premium black car service in Houston for comfortable airport transfers and thrilling city tours. Well-trained chauffeurs of LavishRide provide exceptional services in extensive fleets and offer complimentary amenities like a courtesy 60-minute waiting time and flight tracking services.
Safety and Security
Traveling is all fun and adventure, but it also requires attention to your safety and security. While visiting other countries, travelers should take all the precautions and measures to keep them safe during ground transportation. Here are a few tips:
Always keep your personal information and belongings safe and secure.
Avoid taking unlicensed vehicles.
Share your travel plans with a trusted contact.
Familiarize yourself with local emergency numbers.
Cultural Awareness
Traveling to different countries presents you with the fascinating opportunity to explore the different cultures and unique traditions around the world. These memorable tours enlighten your mind and present new perspectives on life. During the exploration and adventure, it is essential to practice and promote cultural awareness for sustainable tourism at that destination. Here are a few things you must practice:
Show respect for local customs and local etiquette.
Communicate effectively with drivers from different cultures and make them feel comfortable.
Adhere to local norms regarding tipping and gratuities for their service.
Tips if You Encounter Problems with Ground Transportation from the Airport
The whole experience of visiting a new destination fills us with mesmerizing vibes, and it even takes over the challenges that occur during international travel. For international travelers, it's crucial to be confident to encounter any potential problem. Sometimes, visitors face issues with ground transportation after landing at the airport. Here is some advice for encountering ground transportation services problems:
If you didn't book a car service ahead of time, check the airport information desk for modes of transportation. You can also ask for help regarding airport transfer booking to reach your accommodation.
It is highly recommended to book a private chauffeur service and don't risk your safety and security.
Conclusion
International travel has its fascination that fills your heart with bliss, festivity, and adventure. Despite all the given challenges, by researching your destination ground transportation, pre-booking chauffeur service, and taking safety measures you can overcome all the obstacles. Well-preparedness regarding better transportation options gives you a head start to take in the vibrant energy of your destination and pump your happy hormones. In Houston, LavishRide offers a luxurious black car service for exclusive airport transfers and captivating tours of H-Town.
LavishRide promises an impeccable experience in comfortable yet stylish vehicles with well-trained chauffeurs who ensure the safety and security of travelers. A user-friendly online booking system, 24/7 customer support, reliable and timely services, and commitment to customer comfort and safety are the factors that make LavishRide peculiarly superior. Need timely airport transfers in luxury Sedans, SUVs, or Sprinter Van? Book your exclusive limo service with Lavish Ride. Lavish Ride: Your favorite traveling partner
Share your thoughts on LavishRide tips and also tell us about your enthralling traveling experience. We wish you a safe and pleasant trip.
If you want to share more tips that are not mentioned above, we would love to hear them and add them to our list. We aspire to contribute our services to make your journey special and stress-free.