LR Travelling Tips # VII | Navigating the World: Essential Business Travel
Discover essential business travel tips to enhance your efficiency and comfort. Unlock the secrets to maximizing your productivity on the go.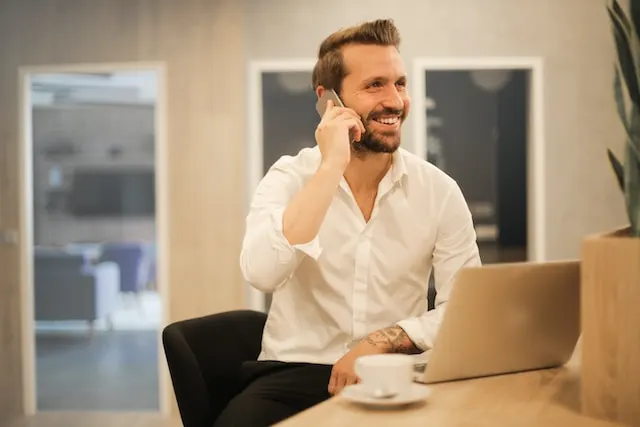 The idea of business travel is way older than we imagine, it has been there for millenniums. Modern communities are well familiar with the notion of traveling somewhere for business purposes. Business travel has always been an integral part of the economic and corporate world. People from every aspect of life travel to take care of their business objectives, targets, and goals. In 2022, 460 million people business travelers were recorded, which accounted for 12% of U.S. air travelers. The business travel world statistics and business travel news for 2023 are fascinating as it is recorded that 1.3 million people business travel in the U.S. every day, which signifies the role of business travel in the corporate world.
In 2019, business travelers accounted for 26% share of total U.S. travel, but this market took a major hit in 2020 during the COVID-19 pandemic. During that period, business meetings, conferences, and presentations were shifted to remote online mediums. It seems at times, that the business travel market will not recover from that hit as a majority of corporate companies moved to remote online mediums for their business dealings. In 2021, post-pandemic world business travel stats showed average results, but it started to get better in 2022. Business travelers started to attend meetings and events at top business travel destinations, and things have started to get back to normal.
In this article, we will share valuable tips and insights for travelers to navigate the world of business travel effectively. We will highlight the importance of business travel trends, pre-trips considerations, and seamless ground transportation services. Let's explore these business travel tips:
Business Travel Tips
Business travel is referred to as a rewarding practice for the corporate world, it allows the establishment to explore all the sectors of the market, expand their business, and find new leads. Traveling assists companies in retaining their existing clients by constantly assessing their rudiments and catering to their needs. Business travel also includes attending corporate conferences, seminars, and networking events. Excitement and exploration have always been attached to business travel, but it also has its fair share of challenges. Here are some LavishRide recommendations for business travelers to make their trip effective and smooth:
Planning and preparation are crucial for any important business trip to attain the desired outcome. Here are a few pre-trip considerations for business travelers to follow:
Setting a clear objective for the trip is imperative to plan or organize the tour.
Make a travel planning checklist, to get things in order.
Book flights and accommodation strategically to smooth the process.
Create a comprehensive travel itinerary to help you prioritize your needs.
After making flight or travel arrangements, the next is ensuring pre-flight preparations which include packing smart. For efficient business travel packing, follow these suggestions:
Try to minimize luggage, so packing essentials only is advised.
Pack required tech gears for comfortable and seamless travel.
The charms of traveling provide you with unexpected adventure and delight, so it is very plausible for travelers to ignore their health and security during travel. The following are recommendations to ensure safe and healthy travel:
Take all the health precautions and required vaccinations before the trip.
Stay on top of the safety measures during travel.
Intake water to avoid dehydration.
Manage jet lag and sleep disruptions to take the most out of the trip.
The purpose of business travel is to complete the on-hand tasks and fulfill the business commitments in time for the desired output. For travelers, maximizing productivity is crucial to getting things done effectively and promptly. Here are a few tips:
Make sure to utilize travel downtime effectively to maximize productivity and efficiency.
Stay connected and organized on the go.
Nobody is more alert about expense management than business travelers, because they are consigned with a specific budget to complete that business assignment. Most successful business persons take the following consideration for efficient expense management:
Keep the receipts to track the expenses proficiently.
Understand the company policies regarding expenses and travel budget.
Use professional tools and apps for steady expense management.
Industry News and Trends
The trends and dynamics of business travel have evolved in recent times, particularly after the COVID-19 pandemic. The corporate world complies with reformed developments and updated business travel news to design their travel for business dealings. The following are considerations, the business travel industry or corporate stayed on top of:
The Impact of COVID-19 on Business Travel
Every company around the globe observing the developments of post pandemic world of business travel. New and improved policies and regulations are put in place for effective business travel. Here are a few guidelines or insights for business travelers regarding the industry trends:
It is crucial to adapt post-pandemic travel regulations and practices for operative business traveling.
Vaccine passports and other travel restrictions are in place for traveling overseas.
Sustainability in Business Travel
In modern times, awareness regarding sustainability in business travel is essential for corporate establishments, and it is a strategic need of organizations. Practicing sustainability in business travel allows the company to manage its impacts on the community and environment. For sustainability travel, here are some guidelines:
With the rise of eco-friendly travel options, companies are encouraged to practice those options.
Sustainable practices are moral obligations and corporate responsibility, they benefit the company by enhancing its commercial performance and reputation and achieving cost savings.
The introduction of technology in traveling has also assisted in changing the dynamics of modern business travel for the corporate world. Traveling has become much more accessible and reliable, and technology advancement played a crucial role. Following are the trends of modern business traveling:
AI and automation can be used for efficient travel management.
Mobile apps are being used for booking and managing business travel.
Policy Changes and Regulations
Business travelers and their companies have to stay on top of travel policy changes to observe the latest practices on the go. For competent business traveling, these are the key factors to pay attention to:
Following the changes in visa policies and the immigration process is imperative for the corporate world.
Staying informed regarding updated tax implications for business travelers.
The Future of Business Travel
To predict the future of business travel in modern times is decisive for establishments, to evolve and stay competent. With the addition of remote online mediums, companies are revising their strategies to comply with modern requirements. The future of business travel is attached to these remote mediums, the following are a few key factors:
Hybrid work models and remote collaboration are the order of the day, but business traveling is still a very effective and rewarding practice for the corporate world.
Virtual conference has their fascinations and benefits in the modern world, but the significance of in-person meetings and dealings remains the same for companies.
LavishRide Services: Redefining Business Travel Transportation
The exclusive purpose of business travel is the development and progression of the organization by maintaining and expanding its business territory. Business travel doesn't solely depend upon air traveling, but it also requires solid ground transportation to accomplish the targeted goal. LavishRide understands the corporate world's standards and transportation requirements and offers exclusive black car service for business travelers. LavishRide features:
Innovative ground transportation solutions
LavishRide is committed to transforming the business travel experience with the enforcement of luxury limo car services. Extensive fleets, well-trained chauffeurs, and exceptional services cater to all the needs of corporate travelers.
Cutting-edge Technology Integration
Corporate or business travelers are tech-friendly and trendsetters, that's why LavishRide is their perfect traveling partner. LavishRide cutting-edge technology like a user-friendly booking app, digital receipts, and flight tracking services enhance the productivity and efficiency of business travelers.
Safety and Comfort as Priorities
LavishRide puts the traveler's safety at the forefront of their services and promises the traveler comfort and privacy. LavishRide vehicles are subjected to regular maintenance, to ensure the utmost comfort and security of passengers. The comforting atmosphere of vehicles allows travelers to focus on their business objectives.
Conclusion
Business travel is always an exciting yet crucial prospect for companies, with all its allures it can also be pretty challenging at times. For successful business travel, setting clear objectives, pre-trip preparation, sustainable travel practices, understanding the industry's trends, and reliable ground transportation are significant factors. LavishRide has been offering luxury car chauffeur service to corporate sectors for over a decade. Executive Sprinter Van for groups, luxury Sedans, and first-class SUVs provide seamless airport transfers and city tours in style.
LavishRide features 24/7 customer support, a complimentary 60-minute waiting time at the airport, flight tracking services, rigorous safety protocols, and exclusive private car service. Need luxury business transportation in Houston? Book your favorite black car service with Lavish Ride. LavishRide-Your partner in exploring the world.
Share your reviews or thoughts with us regarding this blog, also tell us about your business trips. We wish you a safe and pleasant travel.
If you have other business travel insights or tips we will be happy to hear that and add it to our list.