LR Travelling Tips # IV | Plane & Post-Flight Considerations
Discover essential on board air travel tips and thoughtful post-flight considerations including transportation to Hotels for a seamless journey.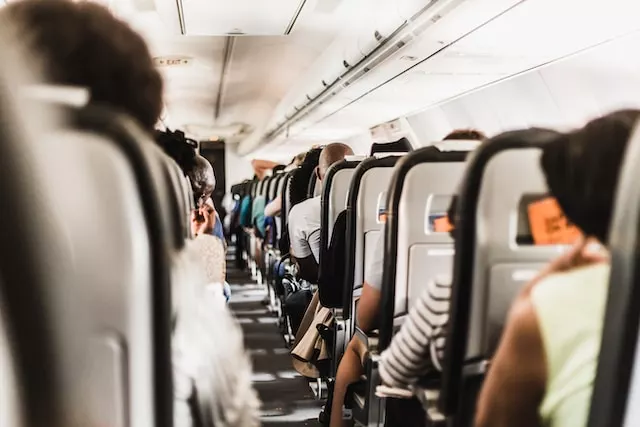 Any kind of traveling is considered an exciting venture itself, but air travel offers new heights of exhilaration, adventure, and festivity. Travel Tips become crucial during such journeys. Air travel is undoubtedly the most convenient and fitting option for enthusiast travelers to explore sensational destinations around the globe. Despite all the charms of air travel, it can be challenging and stressful for travelers to deter their airport experience. For first time air-travelers, it is crucial to be well-prepared for air journeys by taking travel tips and guidance. Giving attention to travel safety tips is important to get a general understanding of airport screening, boarding, safety measures on the flight, and post-flight procedures.
In this article, we will share our valuable Travel Tips for international travel and how to make your airport experience exciting and charming. We will also highlight the importance of a post-flight checklist and explore helpful Travel Tips for flying internationally. This article will guide air travelers regarding flight and post-flight considerations to get the most out of the stirring venture of air travel. LavishRide's best travel tips are:
1- Boarding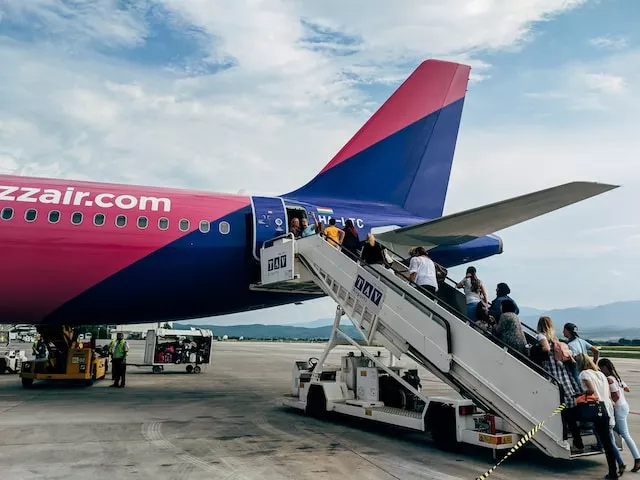 For air travelers, after the security check and screening the next imperative step is boarding the plane. For first-timers, it can be a bit perplexing to board the plane hassle-free without the necessary preparations. Below are a few recommendations for travelers to board the plane with ease:
Travelers should have electronic or mobile boarding passes and mobile apps to pass through the check-in and boarding process quickly. Electronic boarding passes are more convenient and it is less likely for you to lose them before boarding.

Always pay attention to the watch, and reach the gate before boarding time to get on the plane quickly. Arriving early at the boarding gate is important, as there can be a line of passengers ahead of you which can be tiresome sometimes.

When you board the plane and reach your designated seat, make sure to take whatever you might need during the flight from your carry-on and put it and other belongings in the designated place. After that place your carry-on in the overhead luggage bin, and take your seat.

Listen carefully to all the safety instructions of aircraft and adhere to them. You can ask any question from a flight attendant regarding safety rules and instructions to understand it properly.

After the safety instruction training, buckle up your seat and ready to take off. This moment can be overwhelming for some travelers as they will feel dizzy which is normal, so it's very important to stay calm and keep your cool at that time. If your seat is on the window side, looking out of the window will help you to feel content and calm.
2- On the Plane after Take Off
When the plane takes off, safety belts should remain buckled until the cabin crew asks to unbuckle. After the plane reaches a certain altitude, travelers will not feel the dizziness anymore and they will adjust to that altitude. After that, passengers are allowed to unbuckle the safety and belt and use the toilet services. Here are a few suggestions for air travelers after the plane takes off:
It is highly recommended that passengers bring the book with them to read during the flight and keep themselves entertained.

Check out the airplane amenities on board and explore the travel amenity kits. Usually, the exclusive airlines offer seatback entertainment with a selection of TV shows and movies for streaming.

Explore all the

in-flight entertainment

and activities to spend quality time. Some airlines offer a selection of games, audiobooks, flight maps, and even the option to listen to the flight deck.

Generally, all international airlines offer complimentary meals and drinks to entertain travelers. Beverages and special meals are also provided by airlines on request, but these special orders will be charged to you directly.

After taking off, sleeping on a plane during a long flight is a normal thing for travelers. If you want to sleep, keep your seatbelt on so you don't fall off the seat during any turbulence. Make sure that all your belongings like passports, travel documents, smartphones, or wallets are hidden away safely.

Do not hesitate to contact the flight attendants if you need any assistance. Like if you need some water you can ask them, in most airlines, water is free for travelers. You can also ask for a sickness bag from flight attendants in the event of motion sickness.

For long flights, it is instructed to travelers to stay comfortable and hydrated. You can wear airplane comfortable clothes, so you don't feel chilly during flights. Neck pillow, eye pads or masks, snacks, and water is permitted for passengers to take with them on flights.

Before landing at an airport, try to check the gate of your next flight and the airport map so you don't waste any time. For passengers who are traveling for the first time, the process of connecting flights can be stressful for them.

If the airport is your final destination, check the

airport plan map

to get an understanding of where to pick up bags and the location of the immigration officer and others.
3- Post Flight Considerations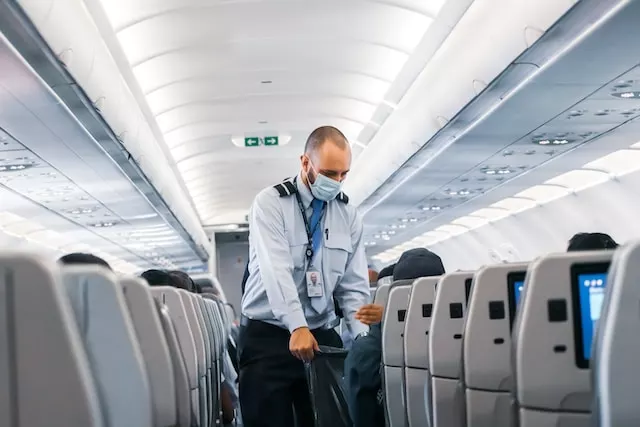 After the landing, there are also a few challenges for travelers as it can take some time to leave the plane. Passengers are usually anxious at this time and everyone rushes to get off the plane and sometimes it can unnecessary problems. To leave the plane smoothly, here are a few suggestions from Lavish Ride:
Stay calm, adhere to the protocols to avoid any panic attacks, and don't rush anything.

Before leaving the plane, take all your belongings like documents and a carry-on bag with you. It is also instructed to check carry-on bags thoroughly for safety measures.

If you have to catch a connected flight, don't waste your time roaming around the airport. Check the next flight gate and move to the next destination as quickly as you can. After reaching there, if there is some time before boarding then you can make yourself comfortable and explore the host airport's amenities and services.

If this airport is your final destination, go ahead and complete your immigration transaction quickly.

After the immigration officers stamp, head to the baggage belt to collect your luggage.

In the event of lost baggage or luggage, go to the office designated for lost bags. Usually, bags will appear very late on the baggage belt, so it is advised to stay calm and wait for the bag.

Depending on the time available, you can explore the airport amenities and check out the lounges and shops before leaving the airport terminal.

You can also experience the adventure of shopping in the airport, and buy the customary souvenirs as gifts along with duty-free chocolates, perfumes, snacks, cigarettes, and other items.
4- Leaving the Airport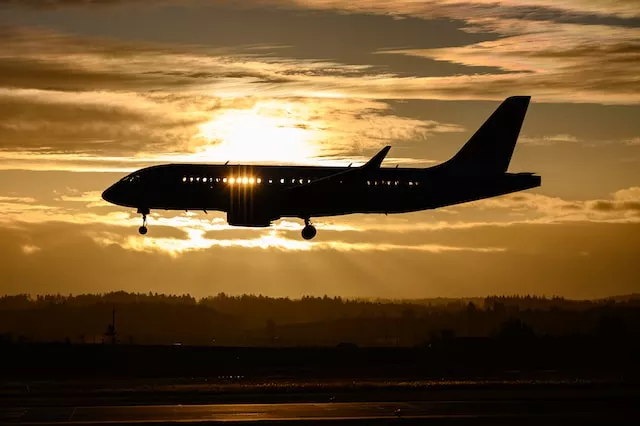 After this adventurous airport experience, take the ground transportation services that you have booked. For air travelers, it is essential to book airport transfers or round-trip transportation before taking the flight so they don't have to wait for other transport options. Here are a few suggestions for travelers regarding transportation airport service:
Hire private chauffeur services ahead of time so that you reach your final destination from the airport with ease without delaying any time.

Book Limousine services to experience the luxurious ride and create life-long memories of the journey.

If you haven't booked any transportation, use any available means and head to your hotel. Mostly, airports or hotel offers airport shuttle service for their customer, you can also avail of that to save money and time.
5- Security and Safety
In the whole airport experience, it is strongly advised to ensure your security and safety, even when you reach your destination. Here are a few safety and security tips:
Always check your watch, so you don't run behind your schedule.

Keep an eye on your personal belongings particularly money, wallet, smartphone, passport, official documents, jewelry, and bags.

If you miss your flight, do not panic and try to stay calm so you think straight. Go to your nearest airline counter and seek advice and guidance to solve the problem.

Always focus on things that matter to you at the airport.
Conclusion
Experiencing travel can be a fascinating venture for people, it can do wonders for travel aficionados if they're well prepared. Arriving early at the gate before boarding, keeping eyes on your belongings, exploring the airplane's amenities, post-flight considerations, and booking ground airport transportation are the key factors that can enhance your ultimate air travel experience. LavishRide offers the best limo rental airport transfer service in Houston for travelers and Houstonians. Exclusive private chauffeur service delivers exceptional service with utmost luxury and comfort to make people feel special during their journey.
LavishRide promises premium black car rental in town, with the aspiration of redefining luxury transportation with unparalleled service standards. Extensive fleets, well-trained chauffeurs, a user-friendly online booking system, 24/7 customer support, and impeccable punctuality help LavishRide to solidify its position as a sophisticated choice for all travelers. Need an exclusive ride for airport transportation? Book the luxury Sedans, SUVs, and Sprinter Van with LavishRide.
LavishRide: Your favorite traveling partner. Hopefully, these LavishRide Travel Tips will help you to make the most out of your journey. Share your exciting traveling journey with us, and if you have any other Travel Tips that are not mentioned above, please don't hesitate to inform us. We will be happy to add it to our blog post and offer more benefits to as many people as possible.