LR Travelling Tips # X | Tips for Long Distance Travelers
Learn how to master long distance travel with these essential tips. From packing to staying comfortable, make your next trip a breeze.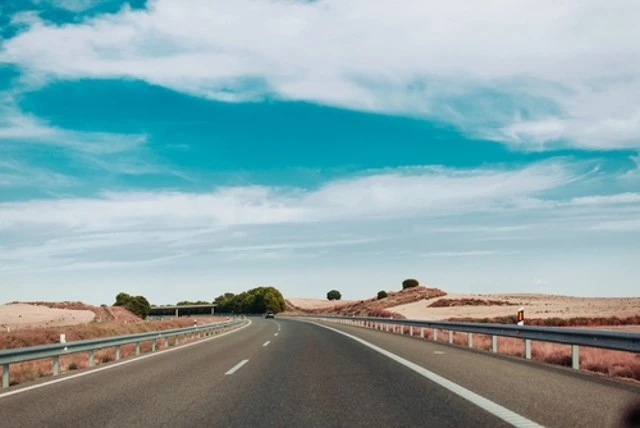 The first thing that comes to mind when we hear the word "long distance travel" is escapade, exploration, and enthusiasm. The vibes of a long-distance journey are captivating, and fuel the curiosity and anticipation of travel aficionados. Whether it's a trip to a faraway state or another country, the aura around long journeys is truly spellbinding. Imagine taking a trip to Hawaii or Alaska with your family or friends, it's impossible to not resonate with the symphonies of the soul-stirring voyage.Famous philosopher Ralph Waldo Emerson once said "It's not the destination, it's the journey", and that precisely apprehends the sentiment of long distance travelers.
Long travels are rewarding experiences, but they also pose a fair share of challenges for travelers. In this article, we will share our tips for enthralling long distance travel and insights to make your trip memorable. We will also shed light on the importance of planning long travel effectively. Long distance travel planner can take suggestions from our blog to create efficient travel itineraries or checklists. Here we go:
Do Appropriate Research and Planning
Before making any trip, complete planning of travel and researching destinations is always necessary for fruitful travel decisions. Leaving the planning part before any traveling can lead you to a series of challenges that might shadow your adventure. For operative planning and researching, the following are some key points:
Weather and Clothing
For visiting thrilling destinations, travelers should research the climatic conditions or weather patterns to prepare themselves accordingly. Here are some helpful tips for you:
Always check the weather forecast of the destination for the duration of the trip.

Try packing clothes for travel that are suitable for the climate.
Destination Research
Complete destination research ensures the appropriate preparation for the trip, so it is directed to travelers to not skip this part. The following points should be researched thoroughly:
Take cultural considerations of destination seriously.

Study local customs and etiquette for sustainable tourism.

For effective communication with locals, try to learn language basics.
Choosing Your Method of Travel
People usually have aspirations to visit their desired destinations, so selecting where to go for vacations is probably not that complex. But, the most crucial part of any journey is choosing the right method of travel. Taking flights to your chosen destination is always an option, but going by road is where the real adventures happen. Usually, the airport travel experience takes a lot out of travelers with fixed schedules, arriving early to the airport, going through security checks and screening, waiting to get on board, handling travel documents, and all. Traveling by road offers you something unique and adventurous, and it gives you the freedom to explore the marvels that come your way.
Commonly, for long and seeking road journeys, travelers can explore the following options:
Your Personal Vehicle
Making the long road trip in your personal vehicle seems like a viable method of traveling. For driving your own car on long-distance travel, here are some valued considerations:
Taking your vehicle will allow you to save money, make spontaneous stops, drive at your own pace, and it gives you privacy.

For long-distance trips, travelers should create a car maintenance checklist to ensure safety measures.

Despite all the positives of taking your vehicle on long travel, driving anxiety, fatigue, discomfort, car mileage, and refueling the vehicle are the primary setbacks of this traveling method.
Rented Car
For travel enthusiasts who don't have a personal vehicle, renting a car is one traveling method. Here are some major considerations for rented car travelers:
Commonly, the rented car has upgraded features and it kind of looks new and premier.

Rented Cars usually have high operating and maintenance costs, and travelers adhere to strict policies.

Fatigue and driving stress are also big setbacks.

Before renting a car, travelers should research properly, read reviews, take all the possible information, pay attention to any hidden charges, and inspect the vehicle properly before hitting the road.
Exploring Black Car Transportation Services
Exploring the black car transportation services is a suitable method of traveling for long-distance travelers. Here are some valuable considerations:
Black Car services offer exclusive traveling experience in luxurious black vehicles, which promises the utmost comfort and convenience.

The biggest advantages of using the premium black car service for long-distance are a stress-free journey, no fatigue, ample seats, complimentary amenities, a safe and secure trip, affordable prices, and an exceptional traveling experience.

Before booking any ultimate black car services, research trustworthy service providers, check the travel packages and amenities, and discuss all the details before booking.

LavishRide has been offering luxury black car service in Houston for over a decade, and it is considered a reputable service provider among all kinds of travelers. Long-distance travel in LavishRide's extensive fleets provides the incomparable experience of comfort, luxury, and excellence.
Preparing Your Travel Bags
After choosing the right traveling method, the next crucial step for pre-trip arrangements is preparing the travel bags. People might ignore the importance of this part, but preparing the bags smartly will positively impact travel. The following are some key considerations:
Packing Essentials
For long-distance travel, people must pack essentials to enjoy the stress-free journey. Here are some things you must pack:
Pack appropriate clothing and accessories for a memorable experience.

Pack toiletries for your use, travelling with medications is advised for a safe and healthy trip.

Carry travel documents with you, particularly if you going abroad.
Efficient Packing Techniques
Long distance travelers must apply efficient packing techniques for preparing travel bags. Here are a few tips:
Two efficient techniques for packing take up less space, rolling and folding clothes.

Formal dresses, button-down jeans, and dress pants should be folded to prevent wrinkles.

All other clothes are advised to roll to save space.

Another method is using packing cubes which keep your clothes ordered.
Packing Light
For all travelers, it is advised to pack light to avoid any distress during the trip. Take the following into consideration:
Packing light will allow you to move around quickly stress-free.

For light packing, choose versatile clothing items to style differently.
Creating a Well-Structured Travel Itinerary
For planning a trip, particularly a long road trip creating a well-structured travel itinerary is decisive in getting things done smoothly. For a well-structured travel itinerary, travelers must include the following factors:
Planning Your Route
Researching and planning the route will allow travelers to put together an incredible trip. To do this process efficiently, travelers must:
Map out the complete journey.

Identify rest stops and attractions to spend some time.
Food and Snacks
Food and snacks must be the part of travel itinerary to keep yourself entertained during the long trip.
Packing travel food or snacks for the road is advised.

Must plan road trip meals or dining options along the way.
Accommodation
Long-distance travel generally takes hours to reach the destination, so planning the accommodation must be a part of the travel itinerary.
Try to book a hotel in advance for an overnight stay.

Research budget travel accommodations like motels to save money.
Rest and Relaxation
Planning rest during long travel must be a part of a travel itinerary.
Plan to take breaks to prevent fatigue.

Incorporate leisure activities into the itinerary for relaxation.
Traveling with Family Members
Commonly, people like to travel long-distance with their family, to create memories for a lifetime. Kids usually never forget their long-distance journey and traveling experience. So, for traveling with family members you must consider:
Family-Friendly Activities
Spending quality time while traveling requires planning family-friendly activities or visiting family attractions:
For planning, take the kid attractions and activities into consideration.

Prepare games and entertainment options for children.
Safety Considerations
To keep your family safe, take the following safety considerations during long-distance travel:
Childproofing the vehicles for kid's safety.

Make sure to have an emergency and first aid kit in the vehicle.
General tips for traveling long distances
If you are going on long-distance travel, preserving the resources at the house and making sure the safety during your absence is essential. For this, we advise the following.
Consume or distribute what is in the refrigerator.

To save electricity, the option of disconnecting electricity from the house is crucial.

Turn off the main water supply to the house.

Take all home safety measures.
Luxury long-distance Transportation
The introduction of long-distance transportation has changed the dynamics of traveling in modern times. The journey in luxury fleets provides exclusivity like no other means of transportation. Luxury long-distance transportation presents:
The Appeal of Luxury Travel
Luxury travel aspires to transform the meaning of modern traveling. It offers:
Utmost comfort and convenience for travelers.

Unique luxury experiences for road traveling.
Safety and Reliability
While providing a premium traveling experience, safety, and reliability are the core foundation for luxury transportation services. It features:
Well-maintained exclusive vehicles

Well-trained professional chauffeur for safe and reliable journey.
LavishRide's Black Car Service
LavishRide takes pride in featuring premium black car services with a sheer commitment to luxury and a safe journey. Long-distance travels go perfectly with incomparable services and extensive black vehicles of LavishRide. Imagine booking an Executive Sprinter Van or First-Class SUV for your family or group on a long-distance travel, complimentary amenities, luxury vibes, and comfortable seats will create an unforgettable traveling experience.
Conclusion
Long-distance travel is indeed a rewarding and soul steering experience, despite all the allures it can be a bit challenging at times. Planning appropriately, packing travel bags effectively, creating a well-structured travel itinerary, and selecting luxury transportation services are the key factors for a memorable and stress-free journey. LavishRide caters perfectly to the needs of long-distance travelers with its extensive fleets, professional chauffeurs, affordable prices, and remarkable services.
A user-friendly online booking system, 24/7 customer support, and commitment to customer safety and comfort are what make LavishRide the best in Houston. Need an exclusive ride for a long-distance trip? Book your favorite black vehicles with Lavish Ride. LavishRide- Secure Your Safety
Share your thoughts on our tips and tell us about your adventurous long-distance journey. We wish you a safe and pleasant journey.
If you have other traveling insights or tips we will be happy to hear that and add it to our list.