Duty-Free Shopping: Is It Worth It?
Discover the true value of duty-free shopping and explore its enticing advantages in this insightful article.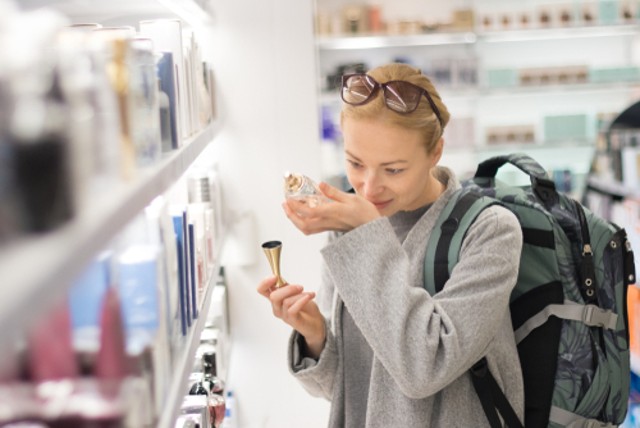 Duty-free shopping refers to purchasing products at stores exempt from certain local taxes and import duties. Duty-free shop are commonly found at international airports, cruise ports, land border crossings, and other ports of entry. The allure of duty-free shopping is saving money on luxury goods, brand-name items, alcohol, tobacco, and more at these Duty free shop.
However, there are also downsides to consider with duty-free purchases. This article will examine the pros and cons of duty-free shopping to help you decide if it is worthwhile for your situation.
We'll look at what duty-free is, the potential savings, where shops are located, the top items to buy, and tips for maximizing value.
What is Duty-Free Shopping?
Duty-free shopping allows travelers to buy products without paying the normal taxes and import duties in the destination country. To qualify, purchasers must travel internationally and carry goods out of the country.
Airport duty free shops are located past security in the international departure terminals. You make duty free purchases right before boarding your flight and carry the items on the plane. These stores are also located at airports when getting off the plane as well.
Duty free shop are also found at international cruise ship ports, border crossings, ferry terminals, and even onboard planes on some intercontinental flights. Goods are sold tax and duty-free, given to travelers in sealed bags, and transported by the consumer.
By avoiding applicable local sales taxes, import fees, and other charges, duty free purchases can offer savings compared to regular retail prices. However, the discounts vary based on the item, country, and type of duty or tax avoided.
Advantages of Duty-Free Shopping
Several potential advantages make duty-free shopping an enticing opportunity for many travelers.
A. Potential cost savings
Avoiding local sales taxes, import duties, and other fees is a major draw of duty-free. Not paying these taxes and duties can be cheaper than regular retail stores in the destination country. However, it's important to research to confirm if the promised lower taxes and reduced taxes equate to true savings.
1. Reduced taxes and duties
The key factor that enables duty-free discounts is eliminating normal national and local sales taxes, value-added taxes, excise duties, customs duties, and more added to goods. Duty-free retailers can reduce taxes levied on products by selling in zones exempt from these varied taxes and import fees. This tax reduction creates the discounting potential versus mainland stores.
However, savings ultimately depend on the specific item and the type of taxes or duties avoided. Certain luxury goods may have higher import duties that amplify savings. Research item prices and applicable taxes before traveling to accurately calculate potential savings from reduced taxes.
2. Price comparisons with regular stores
It's essential to compare duty-free pricing against identical items at mainstream retailers in your home country. Research typical prices for desired luxury items before your trip. This lets you know accurately if you're getting real dollar savings or percentage discounts off retail from your duty-free purchases or if the deals are exaggerated. Price-checking mainstream stores ensures you can validate if those lower taxes pass through.
B. Exclusive and luxury items
Beyond potential cost savings, duty-free shops offer access to specialty luxury products not widely available elsewhere. This includes:
1. Limited edition products
Look for limited quantity or special edition luxury items and designer brands only sold duty-free. These can include fragrances, spirits, watches, fashion accessories, and more made exclusively for certain duty-free retailers. Search online to find limited edition products at your destination airport or border shop.
2. High-end brands
Duty-free shopping provides travelers access to upscale brands and merchandise from international luxury houses that may not be available in regular hometown stores. The duty-free environment focuses heavily on premium brands across categories like fashion, cosmetics, alcohol, etc. For luxury goods lovers, it's an opportunity to access coveted designer brands not typically found in domestic shops back home.
C. Convenience and time-saving
Beyond potential cost savings and product selection, duty-free shops also offer a convenient, time-saving opportunity to shop while traveling internationally.
1. Availability at airports
Unlike regular shopping trips, which require a dedicated block of time, airport duty-free stores are situated right in the international departures area you are already passing through on your way to board. There's no need to make a separate memorable shopping excursion elsewhere. You can casually browse and buy as part of the usual airport transit process. This makes duty-free shopping a time-saver.
2. No need for import declarations
Another time-saving element is skipping lengthy import customs paperwork and procedures when buying at duty-free. When you purchase items on the mainland, you must complete import documents and inspect your purchases when you return home. Duty-free purchases avoid this, as goods are given to travelers in sealed bags to carry aboard and transport internationally personally. The customs paperwork is handled behind the scenes between governments.
Disadvantages of Duty-Free Shopping
However, there are also some notable drawbacks to consider when shopping duty-free:
A. Limited selection
While duty-free shops promote deals and savings, their product selection is limited compared to large mainstream stores and shopping malls.
1. Restricted to certain products
Duty-free retailers heavily concentrate on a narrow range of travel-friendly products predicted to sell well to jet setters. This includes alcohol, tobacco, perfume, cosmetics, chocolates, watches, and other luxury goods. They allow little shelf space for everyday items at a regular supermarket or department store.
So, while you'll find plenty of options for liquor, fragrances, and Swiss chocolate, the selection is sparse for electronics, clothing, shoes, books, toys, and other staple goods. For those categories, you're better off shopping at mainland stores.
2. Variation in stock
To optimize profitable products, the exact duty-free inventory carried can vary widely between airport locations based on passenger profiles. Do your homework and check online if possible to confirm that the items you hope to buy are stocked at your departure duty-free shop. Otherwise, you may be disappointed by the limited local selection.
B. Pricing tricks and misconceptions
Savvy travelers should approach the promised duty-free "deals" and percentage savings with skepticism in some cases. Clever marketing creates an illusion:
1. The illusion of savings
Stated duty-free percentage discounts off local prices may exaggerate the true dollar savings once you factor in hidden costs. That 20% off tag might only be a few dollars after fees. Also, look for pricing gimmicks like inflated "regular" prices used to calculate markdowns.
2. Hidden costs
Other charges can quickly eat into your expected duty-free deal: mandatory airport taxes and concession fees, high retail margins, currency conversion fees if paying in a different currency than your home country, and required tipping at checkout in specific destinations. Watch for these hidden costs that dilute your discount.
C. Restrictions and allowances
There are also strict legal restrictions imposed on duty-free purchase quantities and transport:
1. Quantity limits
Countries enforce defined legal quantity limits on goods like alcohol, tobacco, perfumes, and other high-tariff items. Exceeding those tight quotas risks confiscation, penalties, fines, or being charged excess import taxes. Duty-free clerks are well-versed in the limits and will enforce them. This curbs visions of stocking up wildly.
2. Customs regulations
While duty-free purchases skip taxes on exit, bringing them into your home country or other nations is subject to destination customs regulations. You must accurately declare items upon arrival and pay applicable import duties or taxes. And if re-visiting the country where you bought duty-free, you may have to pay tax as if re-importing merchandise. Know the import rules.
Factors to Consider
A few other important factors come into play when deciding where, when, and what to buy duty-free:
A. Destination and location
Duty-free rules, allowances, prices, and product availability vary significantly depending on the specific duty-free country and physical shop location.
1. Varying regulations in different countries
Remember, duty-free purchase limits, types of goods permitted, savings levels, and other regulations differ across international borders based on each country's local laws. For example, some destinations restrict certain products like electronics or do not recognize allowances from other nations. Know the specific duty-free rules at your precise destination.
2. Availability of specific items
Do thorough research beforehand to verify that the brands and specific products you hope to buy are stocked and sold at your departure duty-free shop. Inventory varies enormously between airport locations based on passenger profiles. One major hub may carry 30+ Scotches while another has just 3. Calling the store in advance or checking their website can avoid disappointment about a favorite item being unavailable onsite.
B. Personal preferences and needs
Your unique interests, travel style, and trip intentions guide duty-free purchases. Shop with your personal goals in mind.
1. Purpose of shopping
Are your duty-free purchases for drinking, gift-giving, restocking your bar, collecting souvenirs, or another purpose? Let your intended usage guide what tax-free items you buy. Don't over-purchase things you won't use or drink. Align purchases tightly with your trip's duty-free agenda.
2. Shopping goals (gifts, personal items, souvenirs)
Carefully think through your end goals - duty-free gifts for family, favorite duty-free perfume for yourself, local edible souvenirs, etc. Make a list of exactly who you must buy for and what items they would appreciate. This helps transform duty-free from aimless browsing into targeted shopping tailored to your unique needs and gift recipients.
Tips for Maximizing the Value of Duty-Free Shopping
Use these tips to maximize savings and get the best value from your duty-free shopping experiences:
A. Research and compare prices
Doing your homework to compare prices and validate true discounts is crucial to capitalize on real duty-free deals versus hype.
1. Pre-trip research
Before your trip, conduct thorough pre-trip research online to determine current average retail prices locally for any big-ticket items or luxury goods on your duty-free shopping list. Check mainstream store websites, product review sites, and auction sites in your home country to find typical pricing. This market price research provides an accurate baseline for calculating potential real dollar savings versus exaggerated markdown claims at duty-free.
2. Smartphone apps and websites
Leverage smartphone apps like DutyFreeExplorer and websites to quickly compare prices for desired products and research current duty-free promotions. Instant price-checking ability in the airport and other travel sites helps validate that a deal is significant versus inflated.
B. Be aware of quantity limits
Carefully research and follow the legal duty-free quantity limits imposed by your departure and return countries for products like alcohol, tobacco, perfumes, etc. Duty-free clerks are well-trained to enforce limits at checkout strictly. Exceeding the defined quotas risks having goods confiscated, fines, or incurring excess import taxes. Know the rules to avoid hassles.
C. Avoid impulse purchases
Throwing items in your duty-free cart is tempting simply because they're on sale. But stick closely to your pre-planned must-buy list. Don't buy on impulse just because of the perceived deals. Critically evaluate each item and whether you'll use or need it shortly. Don't waste money on duty-free deals just for the sake of it.
D. Understand the return policy
Before buying expensive goods, know the individual duty-free retailer's policies around returns, exchanges, refunds, and warranty support should you change your mind later or find issues with a purchase. Some prohibit returns. Review the OK print return policy posted in the store or on your receipt to avoid surprises.
Duty-Free Shopping vs. Online Shopping
Duty-free stores and online shopping websites each offer advantages and disadvantages for shoppers. This section examines how to choose between these two popular types of shopping channels.
A. Comparison of advantages and disadvantages
When considering duty-free versus online shopping, it's essential to compare the respective pros and cons:
| | | |
| --- | --- | --- |
| Factor | Duty-Free Shopping | Online Shopping |
| Pricing | Set discounts off retail prices, but limited ability to price compare | Ability to easily compare prices across many different retailers |
| Selection | Focused inventory of luxury travel-friendly products | Wider selection is available across nearly unlimited product categories |
| Convenience | Shop onsite conveniently during travels without separate trips | Shop anytime, anywhere with internet access without needing to travel |
| Immediacy | Make instant purchases and take items home | Wait days or weeks for delivery, depending on the shipping speed |
The table summarizes the key trade-offs. Duty-free provides a curated set of travel-tailored products with upfront discounts, while online offers ultimate selection and price transparency.
B. Considerations for choosing between the two
When deciding whether to buy duty-free or shop online, consider factors like:
Urgency of needing a particular item during your trip

The exact types of products needed and the best place to find them

Your desire to leverage deals, discounts, and tax savings vs. pure convenience

Whether you'll be able to use your total duty-free allowances based on itinerary
In general, duty-free fills spur-of-moment travel shopping needs with instant gratification. But for most ordinary goods, online shopping typically beats duty-free when looking at overall price, selection, and convenience.
Often the two can be combined to take advantage of the strengths of each based on your specific trip circumstances, budget, and needs. Duty-free fills gaps conveniently in your overall traditional shopping.
How does duty-free shopping work in airports?
Duty-free shopping is a beloved tradition for many travelers passing through international airports. Here is an overview of how airport duty-free stores operate:
Where are airport duty-free shops located?
Airport duty-free shops are situated "airside" in two places after passing through departure security on the way to your gate and after you get off the plane and before you arrive at the customs point. This separates them from regular parts of the terminal open to everyone.
In departing case when entering the international gate area, you can only access them after clearing security screening.
When can travelers visit duty-free stores?
You must shop at the airport duty-free after passing security and before boarding your international outbound flight.
Typical required minimum purchase windows are 30-60 minutes before scheduled departure time.
What types of products do airport duty-free stores offer?
Airport, duty-free store inventory focuses heavily on popular luxury travel purchases like:
Duty-free alcohol

- Spirits, wine, beer, liqueurs

Perfumes and cosmetics

Candy and chocolates

Tobacco

Electronics - Headphones, chargers

Luxury goods like watches, crystal, fashion
Selection caters to quick shopping for globally known luxury goods and brands.
How does payment and delivery work?
Most airport duty-free checkout works like regular stores:
Browse and select merchandise

Pay at the cash register when ready

Staff will bag and tag your purchases

You take bags with you on the plane
Some fragile or large items may be retrieved at the gate.
Conclusion
In summary, duty-free shopping offers notable potential advantages, like tax savings on popular travel purchases. But there are also restrictions and downsides to consider. The key is informed decision-making:
Weigh the pros and cons based on your travel situation and needs. Duty-free is not one-size-fits-all.

Conduct thorough price research to validate true savings versus marketing hype.

Focus on proven categories like alcohol, tobacco, perfumes, and chocolates for deals.

Combine online and duty-free shopping to maximize value.

Follow the rules to avoid hassles with customs.
While only for some or every purchase, duty-free provides many a unique travel retail experience. For exceptional luxury transportation, choose LavishRide. Our premium fleet of sedans, SUVs, and Sprinter vans offers refined elegance for airport transfers, corporate travel, and special events.
With business-class vehicles, first-class limousines, and spacious vans, we have the perfect option to fit your group size, luggage, and discerning tastes. Our courteous chauffeurs provide privacy, comfort, and seamless, on-time service powered by real-time flight tracking.

Contact LavishRide to book your next ride and step into the height of luxury.